The modern consumer expects a lot from the online shopping experience.
Easy product discovery. Personalized recommendations. Quick and pain-free order fulfillment. With a robust custom e-commerce website built by our team, your online store will attract more shoppers, increase sales, and build a loyal base of customers.
With experience in custom e-commerce development, we can craft powerful and engaging websites that are functional, scalable, and secure. Our custom e-commerce websites are designed to help you easily manage your product catalogue while providing your customers with a convenient shopping cart and a smooth checkout process. We build a straightforward user journey that starts with finding the right product quickly and easily and includes personalized recommendations for related products. We make it simple for your customers to add items to their shopping cart and checkout easily. Our e-commerce websites are designed to meet the specific needs of your business and are tailored to your business goals and target audience's expectations. We ensure your online store will provide a seamless and satisfying shopping experience for your customers, driving growth and success for your online business.

Great for B2C
Attracting and retaining customers in B2C e-commerce requires a seamless and engaging online shopping experience. Our solutions leverage the best in the tech to create just that. From functional product catalogues to easy-to-use shopping carts and quick checkout processes, we take care of every detail to ensure that your customers have a smooth and enjoyable shopping experience. Our custom e-commerce website development services are designed to boost sales and build a loyal customer base.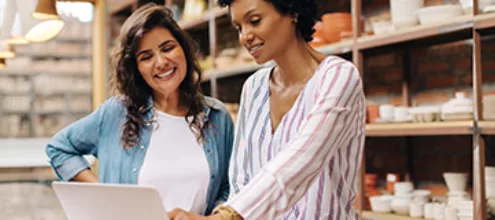 Great for B2B
Many B2B companies want to adopt and innovate the online shopping experience. Our B2B e-commerce solutions leverage the latest technologies to create a seamless and engaging shopping experience for your customers. Our custom e-commerce website development services boast robust catalogue management tools, intuitive shopping carts, and hassle-free checkout processes, ensuring you attract more clients, increase sales, and build a loyal customer base.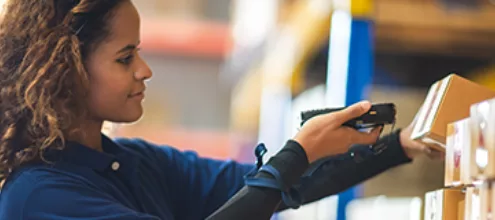 Great for D2C
More and more brands and manufacturers are embracing the direct-to-consumer (D2C) model to sell their products and engage with customers. Our custom e-commerce websites are designed to help businesses leverage the latest tech and deliver an exceptional online shopping experience. Our solutions attract more customers and boost online sales with powerful catalogue management, easy-to-use shopping carts, and smooth checkout processes.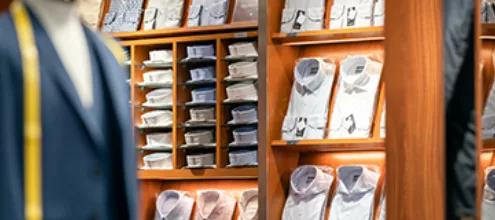 Expect a winning combination of features for your e-commerce store.
Your new online store will be equipped with a powerful combination of design and features that create a seamless and visually stunning online shopping experience for your customers. Expertise and experience in e-commerce custom development enable us to build enhanced product profiles with flexible options for product parameters, pricing, promotions and more. Powerful search capabilities make it easy for customers to browse your offerings and filter by different criteria. 

For the back-end we add a robust order management system, enabling you to process and manage orders quickly and efficiently. Customer care tools, including chatbots and a knowledge base, help you keep your customers happy and informed. Finally, built-in marketing features can help you attract more customers and increase sales while maintaining an appealing, modern aesthetic aligned with your brand and a thoughtful user experience.



Expand functionality with 3rd party integrations.
We embrace the importance of connecting your e-commerce store with essential third-party integrations. These integrations are crucial for a streamlined and efficient online business. We can smoothly integrate payment processing providers, shipping providers, inventory management systems, and marketing software into one powerful e-commerce application.
As a custom e-commerce development company, we work closely with our clients to understand their unique business needs and recommend the most suitable vendors, tools and platforms to meet those needs. By expanding the functionality of your e-commerce website with third-party integrations, you can manage your online business more effectively and efficiently, embracing the modern omnichannel environment and the importance of data.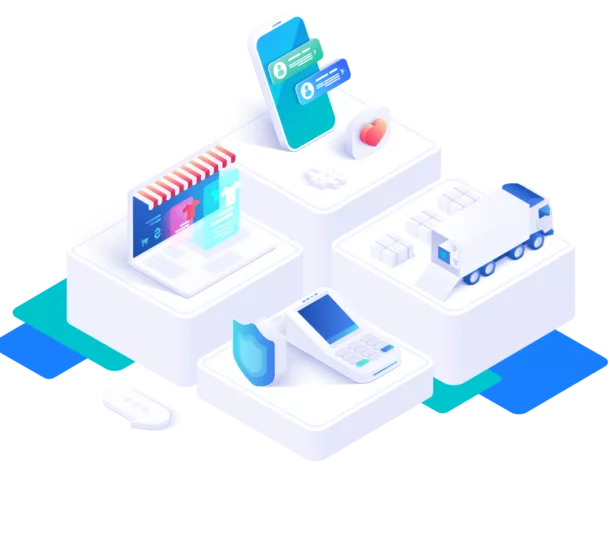 An e-commerce strategy destined for success.
As the world of e-commerce has evolved from a single storefront to a complex ecosystem, our team has built and refined our custom e-commerce websites over the past decade to include a wide range of features and functionality. Robust custom e-commerce development strategy and process include essential elements such as order management, marketing and promotions, analytics and reporting, inventory management, product management, customer management, search engine optimization, security, and compliance. By prioritizing these crucial components, we ensure that your custom e-commerce website attracts more customers, efficiently manages your business, and complies with regulations.
Technologies
We stay up-to-date with the latest e-commerce custom development  technologies for e-commerce and build high-quality, modern online stores and catalogues for our clients. We use a range of front-end frameworks and back-end solutions to create fast, responsive, and secure e-commerce sites.
Case studies
Explore our e-commerce portfolio, showcasing exceptional design and development expertise in creating successful custom e-commerce websites.
Let's make something
awesome together!
Our team is always excited to hear about your project and explore the possibilities of working together. Whether you have a specific idea in mind or are starting from scratch, we're here to help.
Not Just Clients. Partners and Friends