E-commerce website design for CPAP Mart
CPAP Mart, a proudly Canadian-owned and operated company, is dedicated to delivering affordable and effective treatment options for Sleep Apnea and associated ailments to customers across Canada. Their extensive inventory boasts a wide selection of over a hundred different products. This includes top-tier PAP machines, masks, and accessories from leading brands.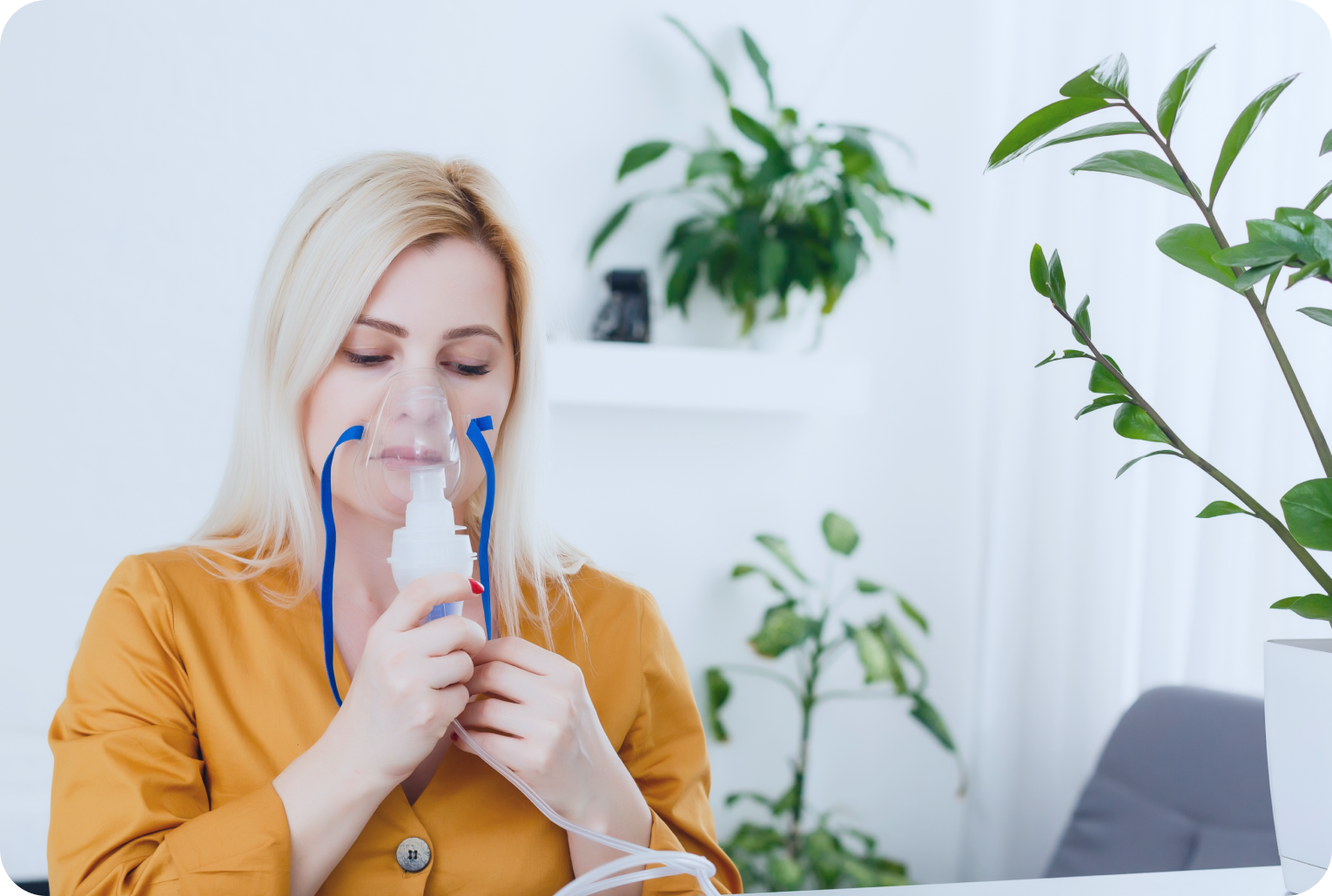 The Challenge
CPAP Mart approached us with an opportunity to create a brand-new e-commerce website. As a CPAP equipment and supplies provider, they recognized the need for a robust online platform to serve their customers and enhance their overall shopping experience. Our objective was to design and develop an intuitive, functional, user-friendly, and visually appealing e-commerce website that would showcase their products effectively, streamline the purchasing process and provide a platform for growth. 

Solution
Custom Design and Branding
We started by creating a custom design and branding strategy tailored to CPAP Mart's unique identity and target audience. The design elements incorporated their logo, color scheme, and visual aesthetics to establish a cohesive and recognizable brand presence across the website and other media.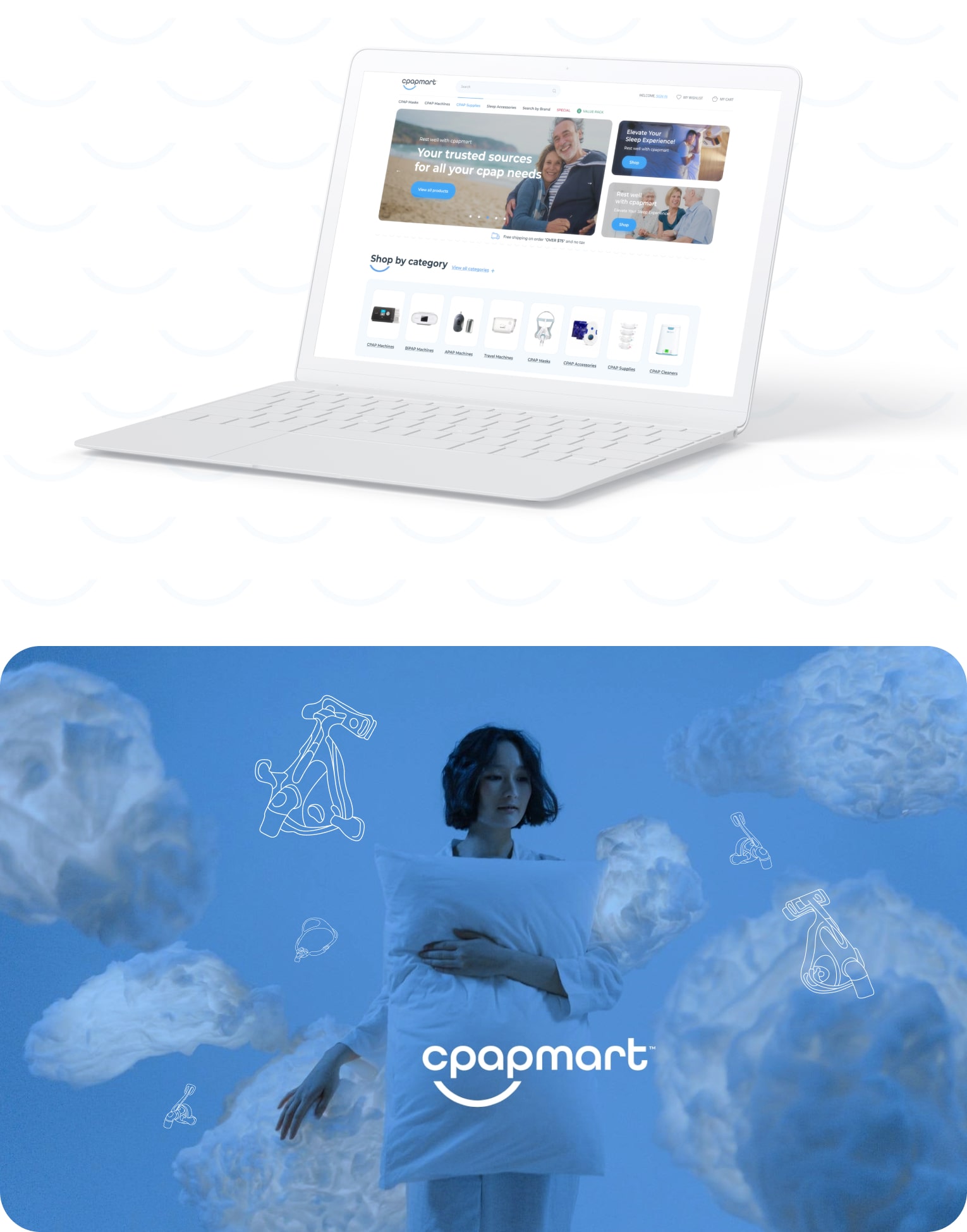 Responsive Design
We ensured that the e-commerce website is fully responsive. It adapted to different devices and screen sizes, providing an optimal shopping experience for customers accessing the website from desktops, laptops, tablets, or mobile phones.
User-Friendly Product Catalog
Utilizing Craft Commerce functionality, we developed a user-friendly product catalogue that allowed customers to browse and search for CPAP equipment and supplies easily. The catalogue was organized into relevant categories, ensuring a seamless navigation experience. Each product had its dedicated page with detailed descriptions, specifications, pricing, and high-quality images.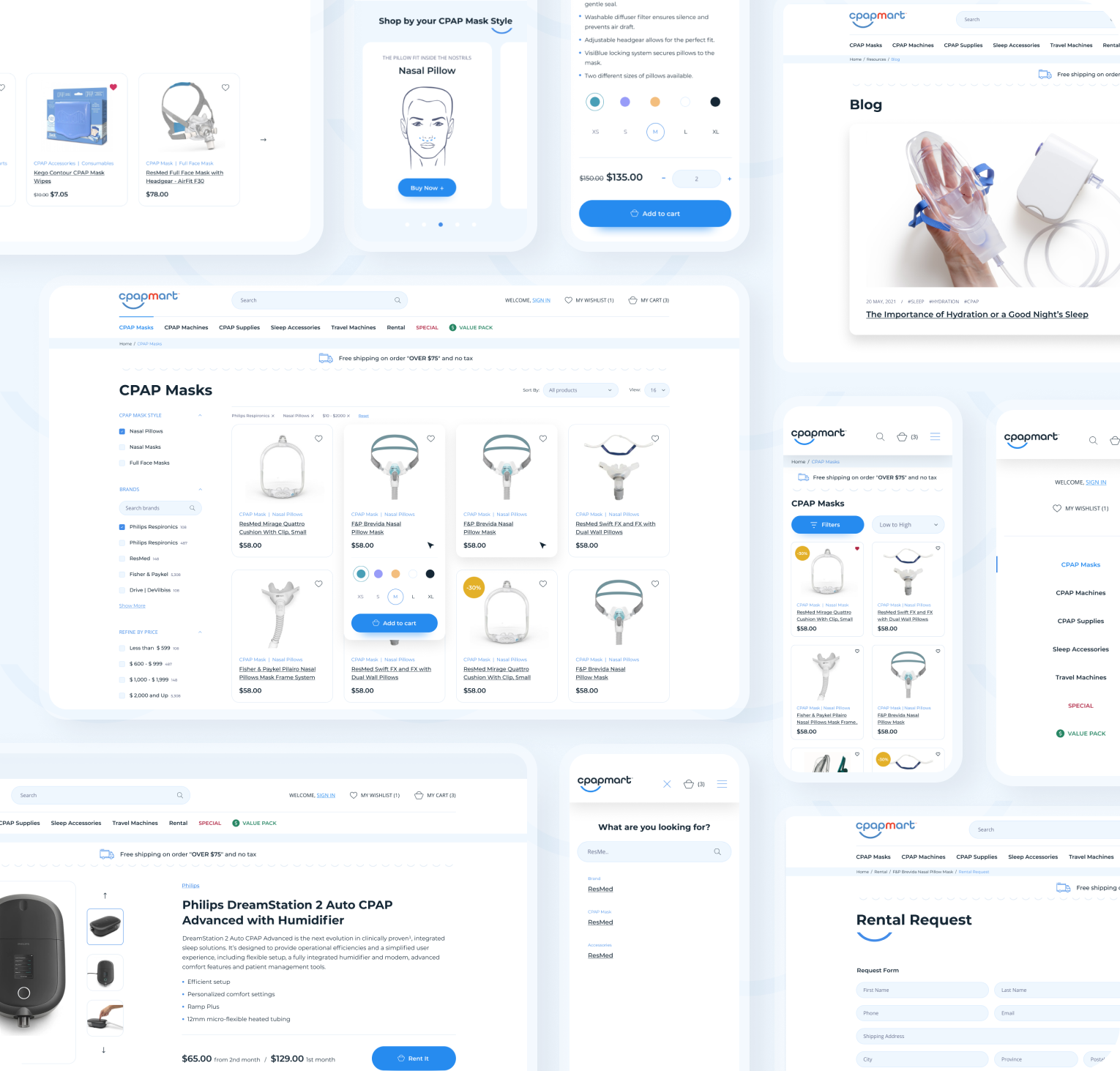 Secure Shopping Cart and Checkout Process
With Craft Commerce, we implemented a secure shopping cart experience that enabled customers to add products to their cart and proceed to the checkout process. The checkout process was designed to be intuitive and streamlined, ensuring frictionless purchasing.
Payment Gateway Integration
We integrated a secure payment gateway Helcim, allowing customers to make online payments seamlessly. The payment gateway supported various payment methods, ensuring flexibility and convenience for customers during the checkout process.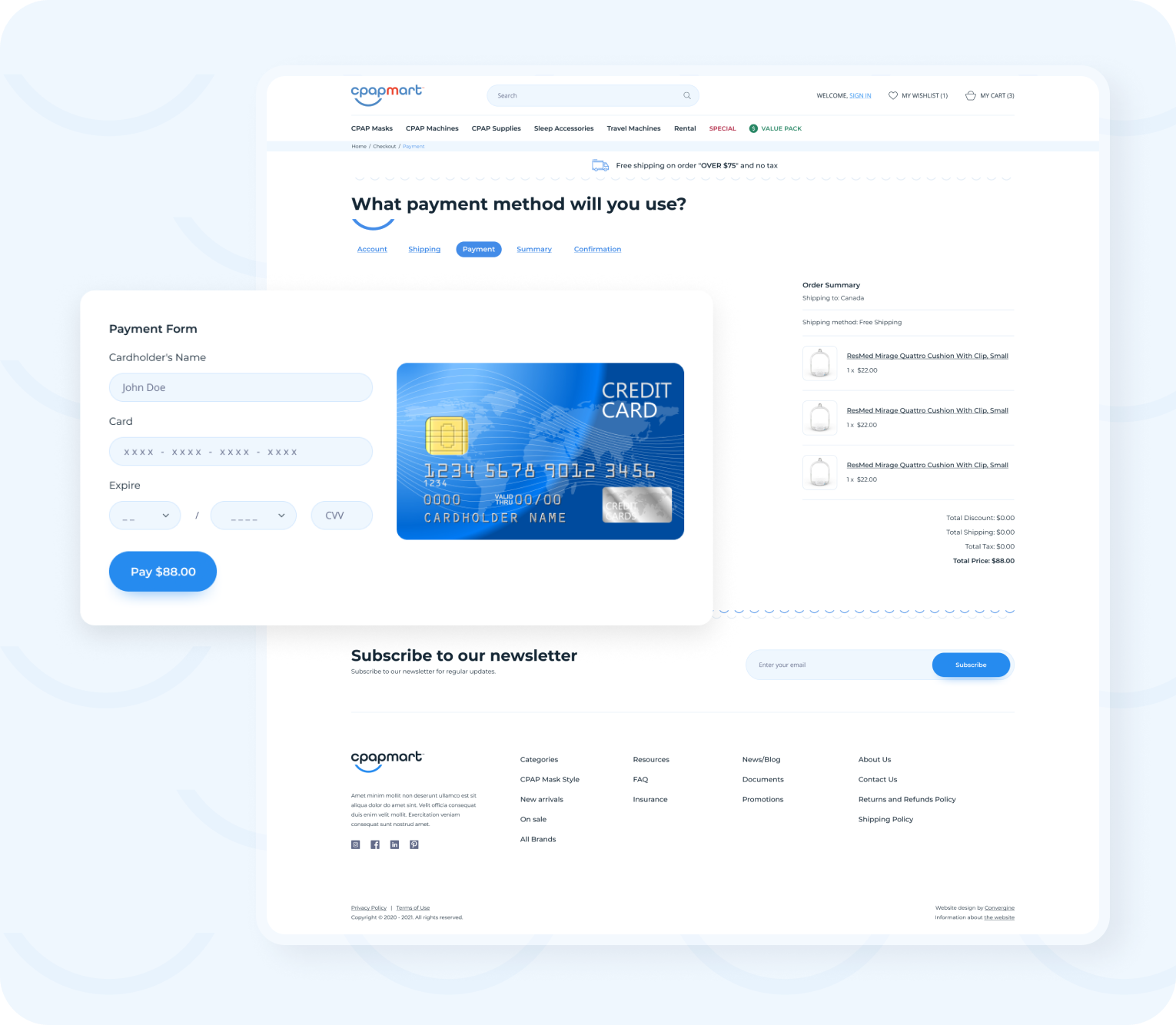 Customer Accounts and Order Management
To enhance user experience, we integrated customer account functionality. Customers can create accounts, store their shipping and billing information, track order history, re-order and manage their preferences.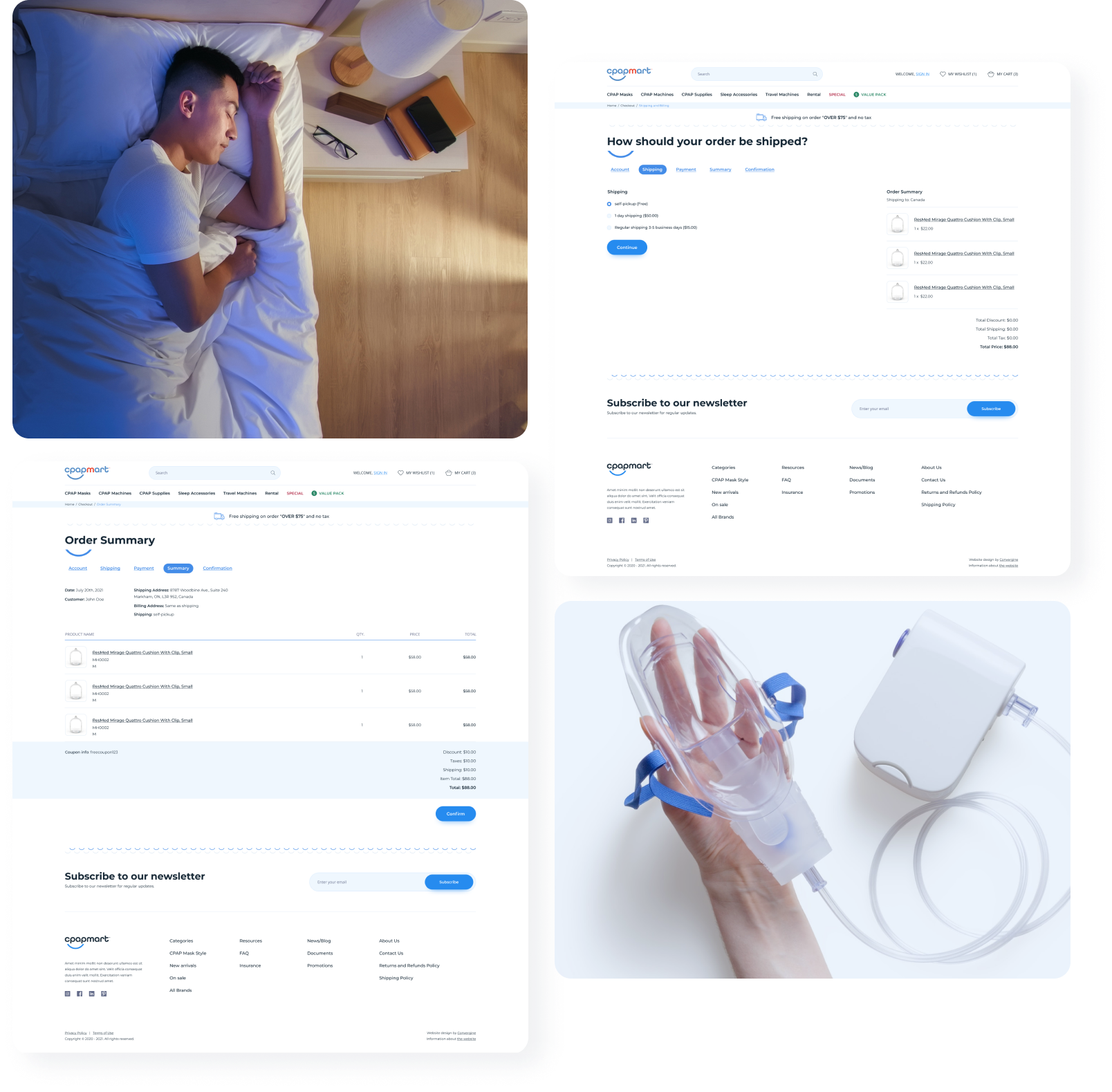 Integration with Calendly
To facilitate appointment scheduling, we integrated Calendly into the website. The website lets customers book video appointments for consultations, fittings, or other services.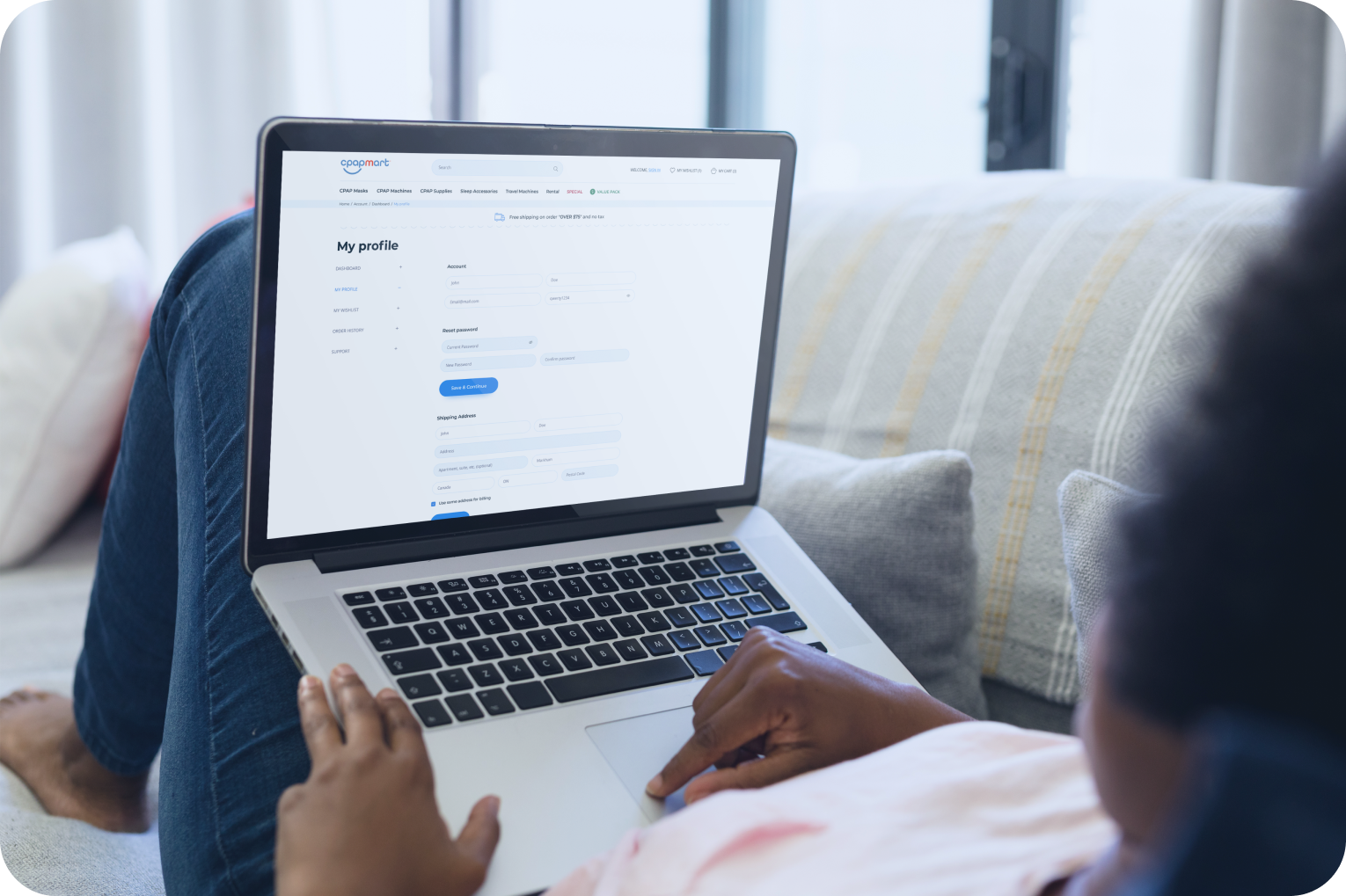 Chatbot Integration
We integrated a chatbot into the website to enhance and automate customer support and provide instant assistance. This healthcare chatbot is capable of addressing customer inquiries in real-time by connecting them to live representatives. This tool enhances customer engagement and provide timely support, improving the overall customer experience.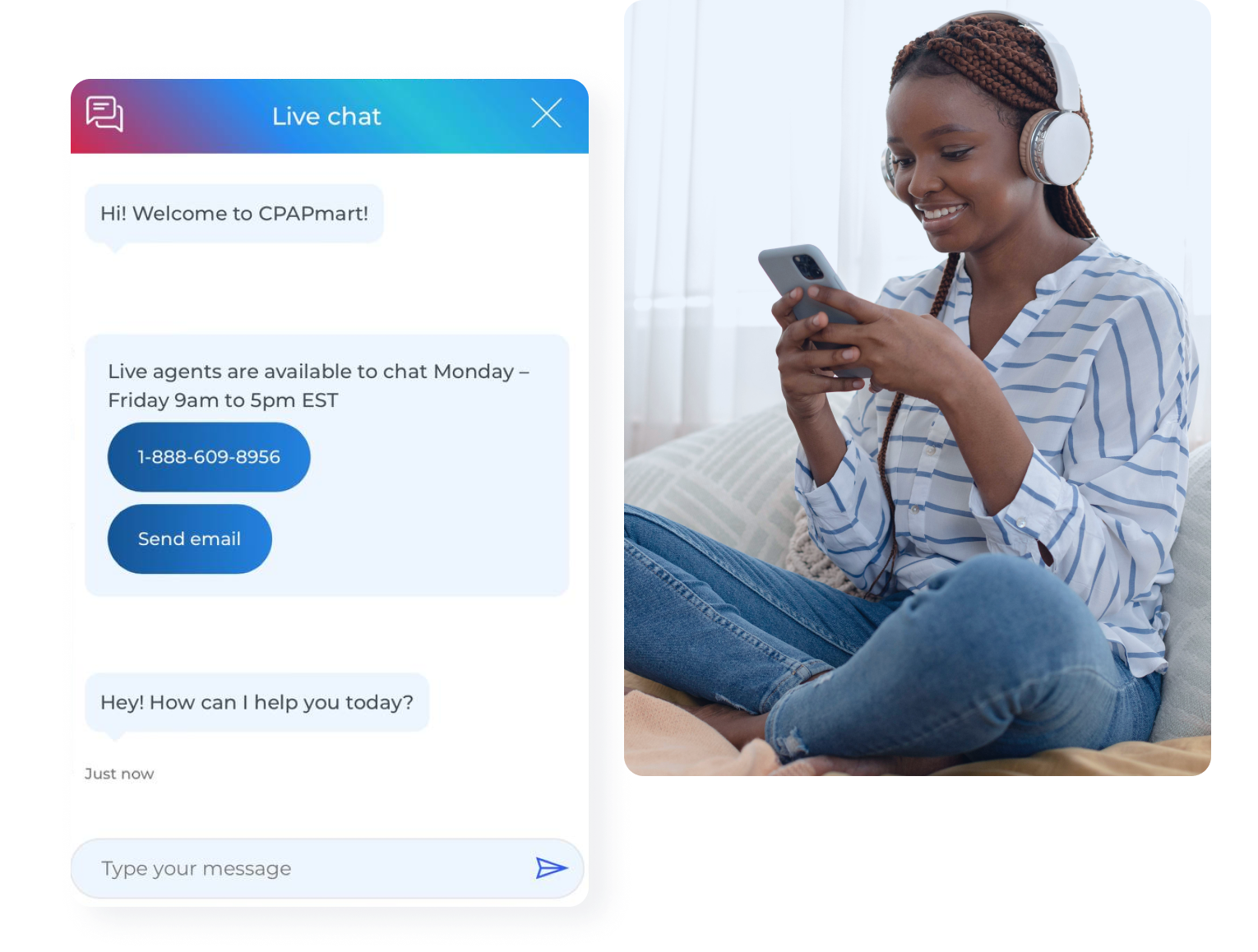 THE RESULT
CPAP Mart's website redesign brought a powerful online storefront that showcased its extensive CPAP equipment range, establishing trust with customers through a visually appealing and user-friendly interface. The streamlined shopping experience, secure payment gateway, and responsive design ensured convenience on various devices. Additionally, the customer account feature enhanced loyalty and satisfaction, making online purchases a breeze.