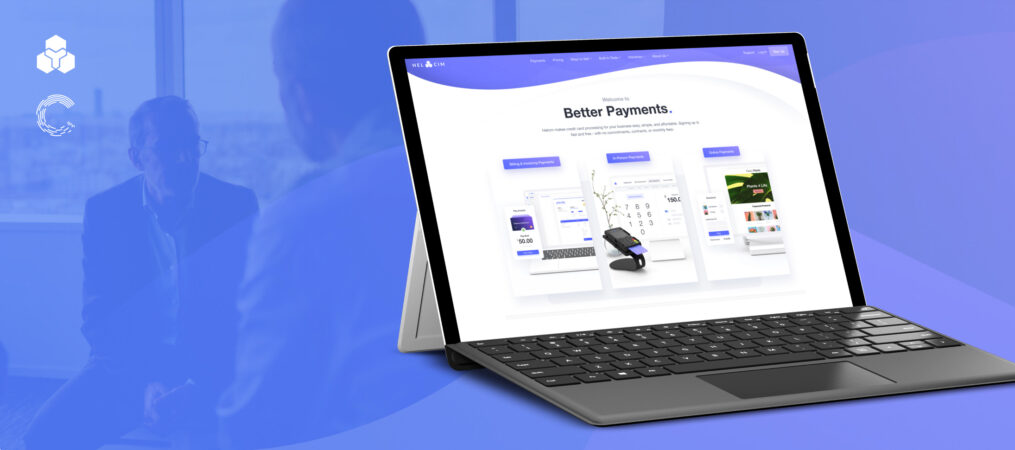 Advancement in digital technology and the covid pandemic has increased the need for businesses to strengthen their web presence and ensure their customers can transact with them seamlessly and safely online. With more transactions taking place on the web, today's businesses have found it necessary to integrate their websites, applications, and online stores with payment processing tools to stay competitive in the market.
However, payment processing tools and solutions come with challenges like the risk of fraud, chargebacks, information theft, and more. A report by Forbes showed that 25% of small and medium-sized businesses lost revenue to chargebacks, and several businesses have suffered customer payment fraud in several instances.  
Aside from losing money and customers to fraudulent transactions, the high processing rates, hidden fees, and monthly fees charged by payment processing service providers also eat deep into their revenue. It is now imperative for businesses to find providers that not only offer fast, reliable, and safe solutions but also charge minimal fees. 
We understand these challenges and have partnered with Helcim to help our clients overcome the problems associated with online payment processing. With Helcim, you will save more on your payment processing, and your customers will always have a safe and smooth digital experience.  
Helcim – A secured, safe, affordable, and simply better payment service
Are you looking for a payment processor that is easy to sign in, offers top-notch security, lowers your cost, requires zero commitment, and no contract?  
Helcim offers payment processing tools that help businesses get the most out of their transactions. Developed to meet the yearnings of merchants, Helcim features several payment solutions, including tools for billing & invoicing payments, in-person payments, and online payments. Read on to find out about the solutions Helcim has to offer and how your business can benefit by integrating these tools with your website and applications. 
Merchants are getting paid faster with Helcim 
Helcim offers merchants invoicing tools that help them to create and send out professional, customized invoices to their customers. These invoices carry a "Pay Now" button so customers can make payments online instantly. What's more, merchants can also accept payment over the phone by using Helcim Virtual Terminal, which accepts all major credit cards and authorizes payment in seconds.  
Other award-winning payment solutions offered by Helcim include countertop solutions for a faster and contactless payment at your physical stores. Whether you need to accept payment on the go or in your store, Helcim helps businesses carry out transactions, keep track of customers, and manage inventory anytime and from anywhere.  
Receiving payments online has never been easier 
Helcim offers an online payment solution that helps businesses receive online payments from their customers. It is easy to set up and integrate with your website, application, billing system, shopping cart, and accounting software. With a goal to help small and medium businesses thrive, during and after covid, Helcim solutions come with no monthly fees and low processing rates.  
 
So why would you want to consider Helcim? 
Better Pricing 
Unlike other payment providers, Helcim charges no monthly fees, setup and cancellation fees, or hidden charges. Merchants will save money on lower processing rates, zero bank deposit fees, and more. They offer a completely transparent payment solution that lets you know exactly how much is charged and what you are being charged for. Furthermore, merchants also get more discount on their rates as the volume of their transactions increase.  
Fast Setup 
You can sign up with Helcim and start receiving payments within minutes. You won't have to worry about complicated paperwork or hiring a programmer to get on board. Merchants can sign up using their smartphone or computer, complete the process in as little as 5-minutes, and start using the payment processing tools straightway. 
More Payment Options For Your Customers 
Helcim lets you accept almost all types of payments from your customers, including credit or debit cards from all major card brands. When businesses create an account on Helcim, they enjoy free access to their invoicing tools, virtual payment terminal, card readers, contactless payment options, and top-notch online payment processing tools. 
Best-In-Class Customer Service 
Helcim is known for its team of in-house gurus who are always ready to share knowledge, provide guidance, and answer the questions their customers might have. Merchants can reach their friendly team for FREE via Telephone or Email.
Intrigued? Let's calculate how much you will save
Use this calculator to compare Helcim's rates with that of your current provider. By inputting your card volume and the number of transactions you have per month, you will be able to calculate your potential savings with Helcim. 
Have more questions? 
Get in touch with us to find out how Helcim can help you save more money on your transactions. We would be happy to help you integrate Helcim payment processing solutions with your website, accounting software, and web applications. 
Other good reads you might be interested in: