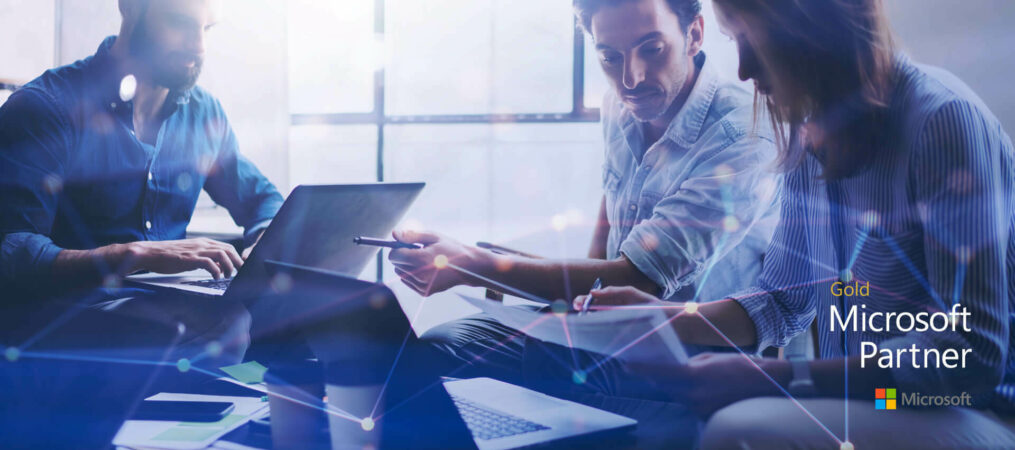 We are proud to announce that Convergine is now a Microsoft Gold Certified Partner. The gold partnership is the highest level of accreditation in the internationally-recognized Microsoft competence program. Convergine is now among the top 1% of Microsoft partners in the world, thanks to this Gold status. The Microsoft Gold Certification recognizes firms that demonstrate a specific proven skillset and are committed to delivering impeccable technical services and products to their clients.
What does it mean to be a Microsoft Gold Partner?
Companies must exhibit expertise in specific areas of technology and business, referred to as competencies or certifications, to earn the title of Microsoft Gold Partner. Earning a Gold status follows a rigorous process of training, compliance, and proving to Microsoft that the firm's tech solutions fall in line with industrial standards, and go above and beyond what is expected when assisting clients. 
Although Silver Certified Partners also go through in-depth scrutiny before they can earn their badge, the differences between a Microsoft Silver and a Gold Partner are profound. 
Working with an MS Gold Partner 
There are several benefits that come with being a Gold Partner, such as access to certain Microsoft technologies and training that strengthen the partner's services and products. These benefits trickle down to the customers who buy from Gold Certified businesses. Below are some of the main reasons why you should consider working with an MS Gold Partner. 
Top-Tier Microsoft support 
Microsoft Gold Partners enjoy exclusive membership support from Microsoft to improve their service delivery and product design. An MS Gold Partner has access to a variety of Microsoft products and tools relevant to their areas of specialization and non-restrictive rights for using services such as Microsoft Office 365 and Azure. 
Microsoft empowers the partner to improve work efficiency and motivate innovation; ultimately, the customer enjoys better service delivery and superior products. 
High service and product standards
Gold Partners have to meet stringent standards set by Microsoft, who, we're sure you'll agree, know a thing or two about technical solutions. And to make sure that the partners stay in line, Microsoft requires the organization's employees to pass core exams before the Gold status can be renewed every year. 
This arrangement keeps the companies on their toes and ensures that exceptional standards in both service fulfillment and product development are met. If nothing else, you can take confidence in the fact that Microsoft has approved of the firm's operations and businesses. 
Proof of competence 
A Microsoft Gold Partnership Certification is proof of competence. Not only does Microsoft ensure that rigorous standards are followed, but the tech giant also keeps the partners up to date with the latest news, information, and ideas in the tech world, through regular training and seminars for executives and employees. You can be sure that a Gold Partner stays on top of tech and business trends, which reflects the development of modern digital solutions. 
Convergine has joined the ranks of only a select few under Microsoft's wing. This is not only a sign of recognition but also proof and affirmation of our commitment to helping businesses realize their digital potential. To learn more about how we can deliver digital solutions tailored to your business, check out our services.
Interested to learn more about Microsoft related services? Check our recent posts.