Migration & Modernization with Azure: Future-proof your business infrastructure
Migration & Modernization with Azure: Future-proof your business infrastructure
Embrace the power of cloud computing and transform your business with our Azure migration and modernization services. Our team of experts specializes in migrating legacy applications, databases, and infrastructure to Microsoft Azure, ensuring a smooth transition with minimal downtime.

By partnering with us, you'll benefit from the agility, cost savings, and innovation Azure brings to your business operations. Let us guide you through this digital transformation journey, positioning your organization for sustained growth and success in today's competitive landscape.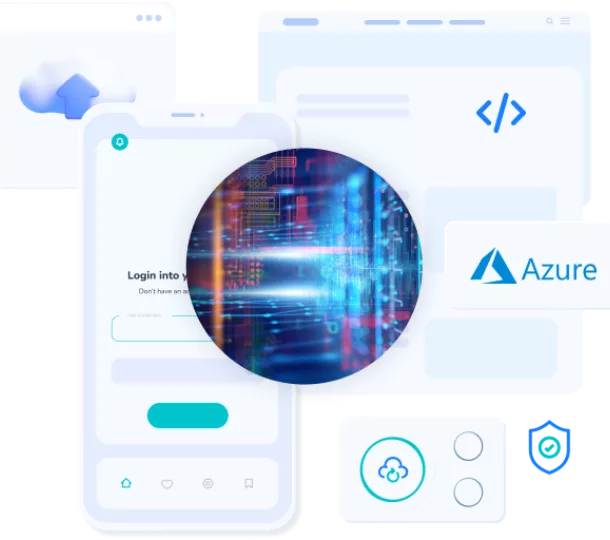 Azure Cloud Cost Optimization: Maximize your ROI with efficient cloud resource management
Azure Cloud Cost Optimization: Maximize your ROI with efficient cloud resource management
Effectively managing your cloud resources and expenses is essential for any organization leveraging the power of Azure. Our Azure Cloud Cost Optimization service is designed to help you identify inefficiencies, minimize waste, and achieve the best possible return on investment in the cloud.

Our approach encompasses rightsizing resources, identifying and eliminating idle or underused assets, optimizing reserved instances, and implementing cost-effective scaling policies. With our Azure Cloud Cost Optimization service, you can be confident that your organization is making the most of its cloud investment, driving growth and innovation while keeping costs under control.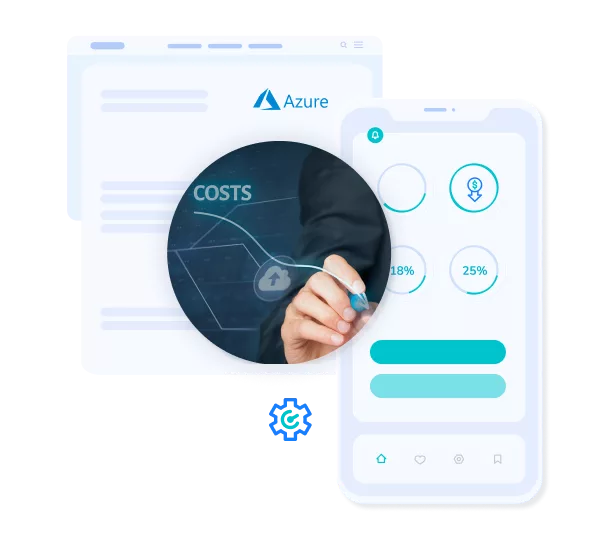 Azure Bot Services: Elevate customer engagement with intelligent conversational AI
Azure Bot Services: Elevate customer engagement with intelligent conversational AI
Enhance your customer interactions and streamline support processes with our Azure Bot Services. We specialize in developing intelligent, AI-powered chatbots that seamlessly integrate into your existing systems, providing instant, personalized assistance to your users around the clock.

With our Azure Bot Services, you'll enjoy improved customer satisfaction, reduced support costs, and increased operational efficiency. Empower your business with a cutting-edge chatbot solution that drives engagement, fosters brand loyalty, and helps you stay ahead of the competition in today's fast-paced digital landscape.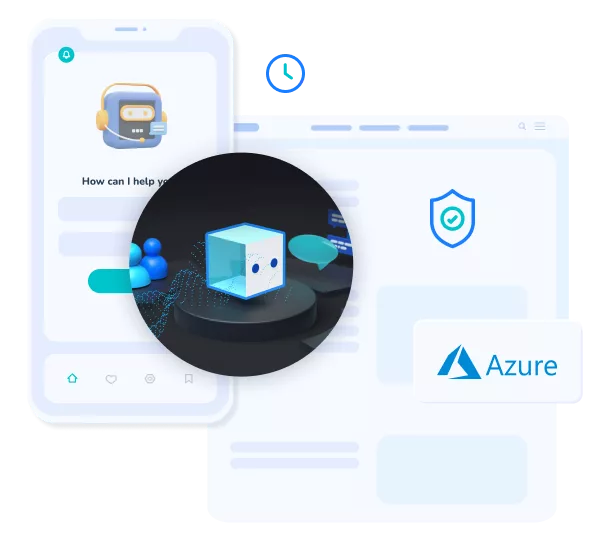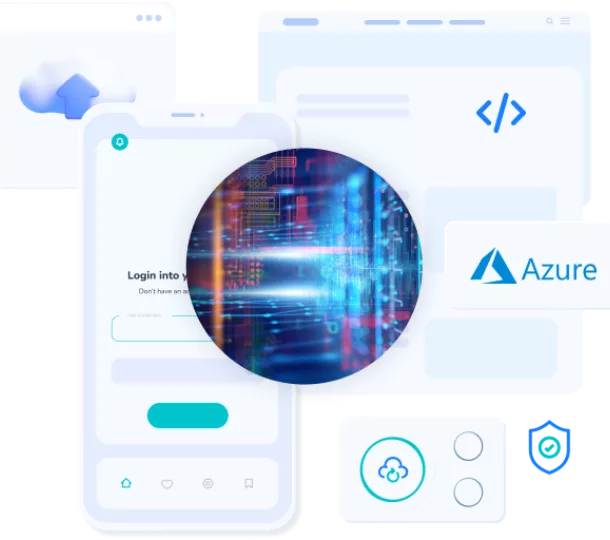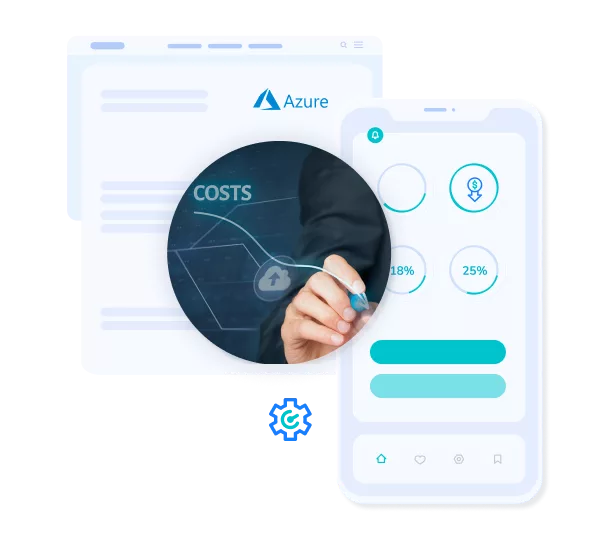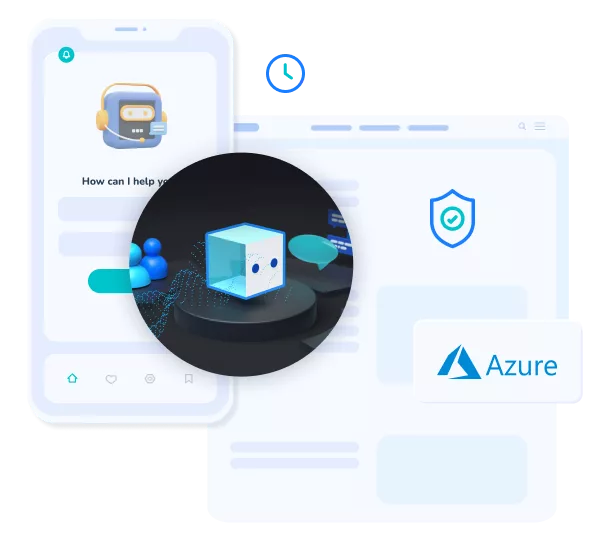 Our Priorities in Cloud Services
Our comprehensive approach to cloud services ensures your organization reaps the full benefits of Microsoft Azure. We prioritize seamless migrations, cost optimization, and intelligent AI solutions to drive business growth, innovation, and success in the digital age. With a focus on security, performance, and scalability, our team is dedicated to delivering tailored solutions that exceed your expectations.
Implementing robust security measures to safeguard your data, applications, and infrastructure from potential threats, ensuring compliance with industry standards and regulations.
Optimizing cloud resources and applications to deliver high-performance, responsive, and reliable services that meet and exceed the demands of your users and customers.
Designing and implementing scalable solutions that grow with your business, allowing for seamless expansion and adaptation to changing market conditions and user needs.
Proactively managing your cloud resources and expenses to maximize ROI, minimize waste, and align your cloud infrastructure with your budgetary and performance goals.
Streamlining the migration of legacy applications and infrastructure to Azure, while modernizing your systems to leverage the full potential of cloud technologies.
Seamlessly integrating your cloud services with your existing systems and applications, enabling efficient data flow, and enhancing collaboration and productivity.
Harnessing the power of Azure's advanced features and AI capabilities to drive innovation and create cutting-edge, intelligent solutions that give your business a competitive edge.
Ensuring the highest quality standards are maintained throughout the development, migration, and optimization processes, with thorough testing and validation to deliver reliable and efficient solutions.
90+
Compliance offerings - the largest portfolio in the industry
95%
Of Fortune 500 companies trust their business on Azure
$1 billion
investment (US dollars) per year in security to protect customer's data from cyberthreats
Let's make something
awesome together!
Our team is always excited to hear about your project and explore the possibilities of working together. Whether you have a specific idea in mind or are starting from scratch, we're here to help.
Not Just Clients. Partners and Friends