We understand that Microsoft 365 is essential
for businesses to operate at their best.
We offer comprehensive support and maintenance services for your Microsoft 365 environment and tools, including Teams, SharePoint, corporate email, Power Apps, and more. With our expertise and support, you can be confident that your Microsoft 365 environment is properly configured and customized,  running smoothly and efficiently, and fully optimized to meet your unique business needs. We offer proactive maintenance, regular updates, expertise and technical support to ensure that you get the most out of your investment in Microsoft 365.
Issues we address
Frequent downtimes and performance issues with Microsoft 365
Low adoption rate of Microsoft 365 within the organization
High maintenance costs of Microsoft 365 applications

Security and compliance challenges with Microsoft 365
High development risks associated with Microsoft 365 solutions

Overburdened in-house IT teams struggling to manage Microsoft 365 efficiently
Lack of relevant competencies leading to low-quality Microsoft 365 support

Slow response times to user requests related to Microsoft 365
We cover
User support
Microsoft 365 managed service provides responsive user support to address any issues that arise while working with the Microsoft 365 suite of tools. Our team is available to offer solutions to any problems encountered while using Microsoft Teams, SharePoint, corporate email, Power Apps, and other applications.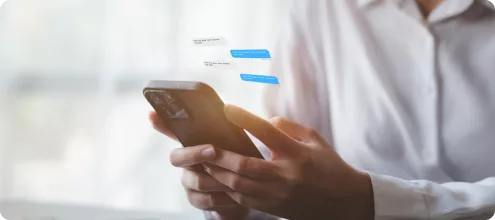 We cover
Maintenance and optimization
Our team is responsible for regularly maintaining and optimizing your Microsoft 365 environment so it runs smoothly and efficiently. We ensure that all software is up-to-date, perform regular backups, and continuously monitor the environment's performance to identify potential issues before they become significant problems.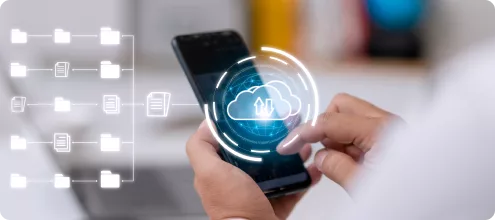 We cover
Development and evolution
We also provide support for the development and evolution of your Microsoft 365 environment. We work closely with your team to identify opportunities to enhance your environment, whether that means developing custom solutions or exploring new features and functionality within the Microsoft 365 suite.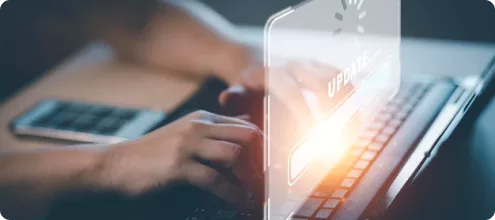 Keep your team focused on business and operations with our
Microsoft 365 managed services seamlessly removing all distractions.
Streamlined email, calendar, and user account data migration and management.
Seamless Microsoft 365 updates and maintenance for uninterrupted productivity.
Enhanced security with multi-factor authentication (MFA), encryption, and mobile device protection.
Simplified company acquisitions with Microsoft 365 account and tenant merging assistance.
Robust data protection with managed firewall, anti-virus, and anti-spam protection.
Efficient data recovery to minimize employee downtime.
Enable continued sharing with automatic file and edit syncing.
Hassle-free migration to Microsoft 365 with our proven technology and expertise.
Stay Connected and Collaborate Anywhere with Microsoft 365
Empowering your business with communication and collaboration tools
Connect and collaborate with your coworkers and customers on-the-go using email, phone, online meetings, and instant messaging.
Get professional-looking email powered by Microsoft Exchange Online for seamless communication with 24/7 access.
Add audio and video conferencing to new or existing meetings with Microsoft Teams.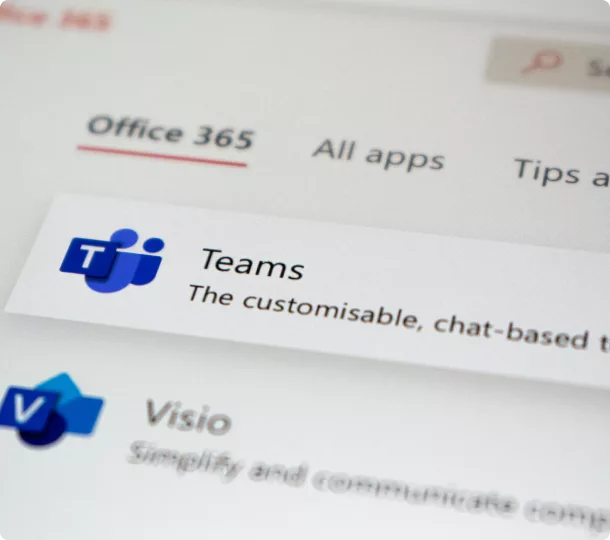 Unleash Teamwork with Microsoft 365
Boost productivity through collaboration and creative work with Microsoft 365
Use Outlook Groups and Microsoft Teams to collaborate and communicate with your team in real-time from anywhere.
Co-author and share Word documents, Excel spreadsheets, and PowerPoint presentations with colleagues, no matter where they are
Access the latest version of your files on any device, anywhere you have an internet connection.
Keep all of your files in sync with OneDrive for Business, allowing for online and offline access
Use SharePoint Online's drag-and-drop intranet to easily manage and share documents and files within your organization.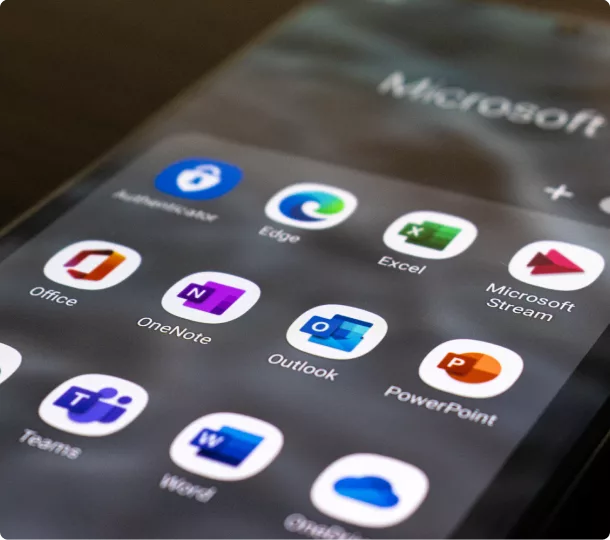 Seamless Microsoft 365 Migration and Management Services
Convergine's Managed Microsoft 365 Services help businesses migrate, merge, and manage their Microsoft 365 environments effortlessly. With our comprehensive services, you can:
Seamlessly migrate your Exchange, SharePoint, and OneDrive data to Microsoft 365.
Integrate your Azure cloud services or Azure AD with your Microsoft 365 environment.
Quickly and easily migrate email, calendar permissions and data, email rules and settings, signature blocks, and contacts.
Procure Microsoft 365 licenses and configure permissions and user accessibility.
Simplify company acquisitions and operations with our help by merging Microsoft 365 accounts and tenants.
Stay up-to-date with new features and security enhancements managed and implemented by our team.
Ensure compliance with short and long-term data retention and other compliance requirements.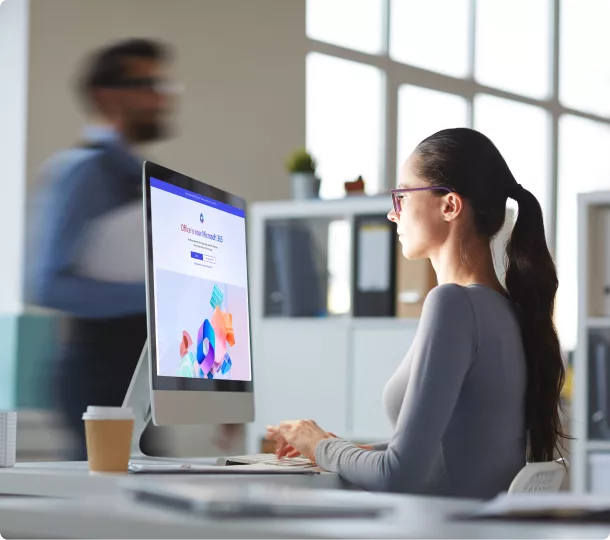 Secure Your Data and Ensure Business Continuity with Microsoft 365 Cloud Backup
Our Microsoft 365 Cloud Backup and Data Recovery service provides businesses with a comprehensive and secure solution to protect against data loss and ensure business continuity. With our managed service, you can know that your data is always safe and available.
Losing critical business data can be catastrophic for any organization. Our Microsoft 365 Cloud Backup and Data Recovery service is designed to protect against data loss caused by accidental deletion, malware, or other unexpected events. Our experienced team will work with you to customize a backup and recovery solution that meets your specific needs, ensuring your data is always safe and available when needed. With our managed service, you can focus on running your business with the confidence that your data is protected and recoverable in the event of an unexpected data loss.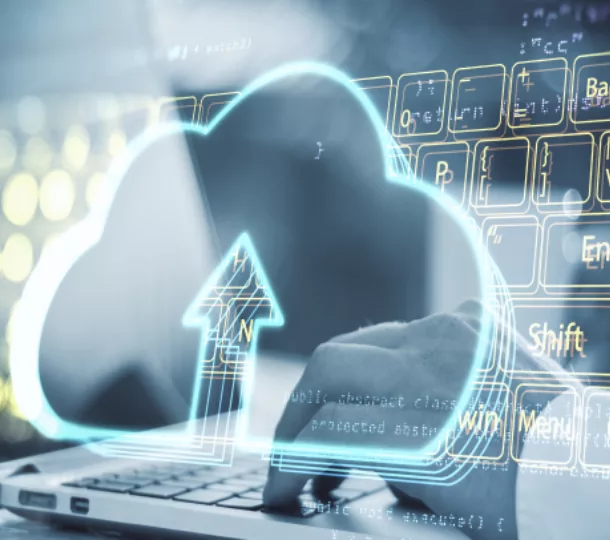 Mobile Device Security Made Easy
With the growing trend towards remote work and the widespread use of mobile devices, it's more important than ever to ensure the security of your data and devices while on the go. Our managed service protects against malware, malicious attacks, and data loss or theft. We utilize BitLocker encryption to ensure all data is only accessible to authorized users and Multi-factor Authentication (MFA) to strengthen user credentials. Additionally, we make it easy to wipe company data from lost or stolen devices, ensuring that sensitive information remains protected. With such coverage on mobile security, you can have peace of mind knowing your data and devices are safe, no matter where your business takes you.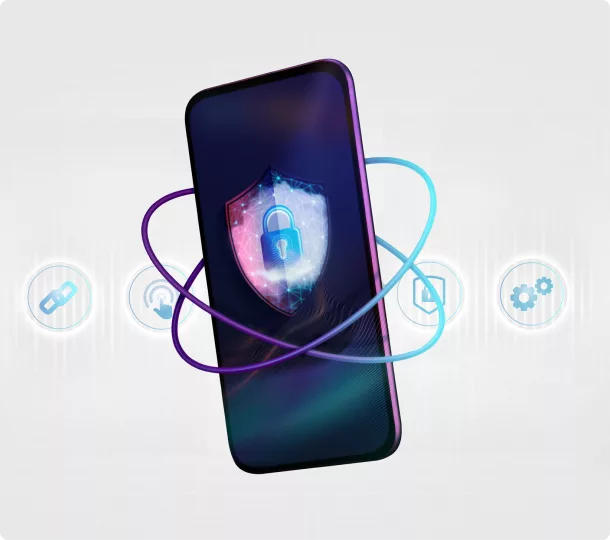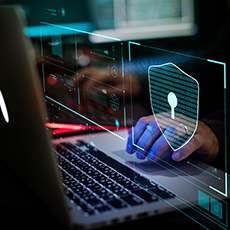 Proactive Protection
We believe in providing proactive protection and support for all of our clients. We don't wait for something to go wrong before we take action. Instead, we work to prevent problems from happening in the first place. Our team regularly monitors your Microsoft 365 suite to identify potential issues and take preventative measures to keep them at bay. We provide ongoing maintenance and support to ensure that apps are running smoothly and efficiently at all times. We aim to give you peace of mind knowing that your technology is in good hands.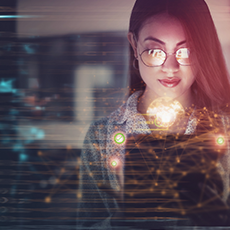 Reactive Partner
As your IT partner, we understand that things can sometimes go wrong, even with the best proactive measures in place. That's why we take a reactive approach to our Microsoft 365 managed services beyond monitoring and maintenance. With our iron-clad SLA, you can rest assured that you will get the support you need when you need it, ensuring that your apps stay up and running smoothly.
FAQs
Do you have a question? Our team is here to provide you with answers. If you can't find what you're looking for, don't hesitate to contact us, and we'll ensure you receive the necessary information to proceed confidently.
Let's make something
awesome together!
Our team is always excited to hear about your project and explore the possibilities of working together. Whether you have a specific idea in mind or are starting from scratch, we're here to help.
Not Just Clients. Partners and Friends