We bring to our clients secure and flexible cloud hosting services to support various digital assets by partnering with Microsoft Azure and Digital Ocean.
Navigating the complexities of web hosting, our team guides you through configuring a setup that aligns perfectly with your business's or organization's actual needs, ensuring seamless and uninterrupted operations of various web assets. Nowadays, selecting the right hosting platform is a strategic decision that requires expertise, as it encompasses a multitude of factors to achieve reliability and scalability, high performance, security, modern features and cost-effectiveness for your web assets like website or web applications.

Modernize Your Infrastructure with Microsoft Azure
Modernize Your Infrastructure with Microsoft Azure
Microsoft Azure is a cloud platform with over 200 services and tools designed to help you build, deploy, and manage web applications and infrastructure of any scale and complexity. Whether hosting a simple business website or running a complex enterprise application, Microsoft Azure offers the widest range of features and functionalities to support the company's infrastructure and online web assets.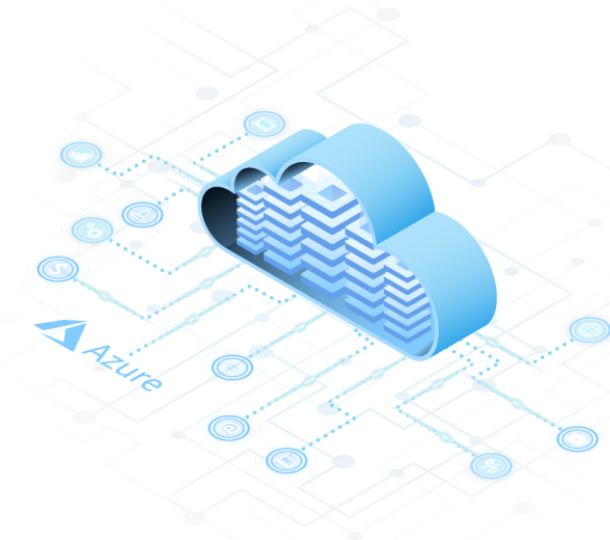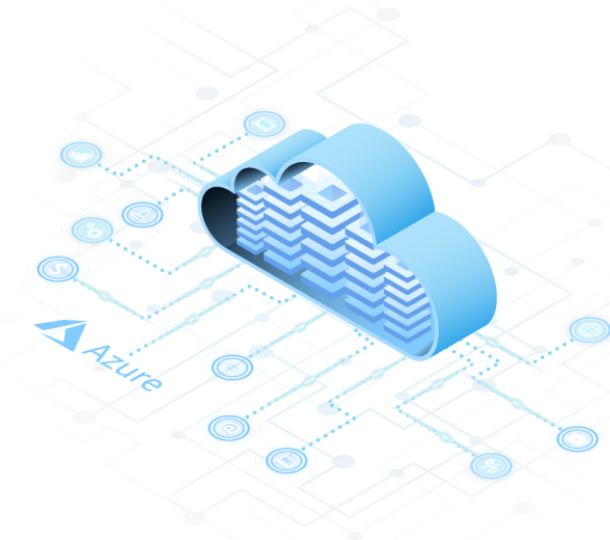 Innovation
Unlocking innovation hinges on smart choices for hosting. Migrating to Azure Cloud is your gateway to unlimited possibilities, including AI, empowering your digital ventures with cutting-edge technology, apps and services, and unparalleled scalability, security and compliance.
Scalability
Azure offers scalability, allowing you to easily scale a company's resources up or down based on business requirements. Azure will handle it seamlessly if you expect or experience sudden spikes in traffic or need to accommodate growing demand in performance.
Integration
Azure integrates other Microsoft tools and services, such as Microsoft 365, Dynamics 365, Chatbots, AI or others. Such integrations empower your organization to create comprehensive solutions that span across different domains, enhancing productivity and efficiency.
Security and Compliance
Azure provides the most comprehensive and up-to-date set of security tools, features and measures to safeguard your data. From default built-in security features, security add-ons, most complete compliance certifications, and advanced threat detection systems, ensure that your hosting environment remains secure and compliant.
Global Presence
With a vast network of data centers spread across the globe, Microsoft Azure enables you to host your applications closer to your target audience. This helps reduce latency and deliver a faster and more responsive user experience. Such global presence also addresses infrastructure redundancy for the most sophisticated security configurations in case business needs it.
Dream it. Build it. Grow it. With Digital Ocean.
Dream it. Build it. Grow it. With Digital Ocean.
Craft your vision into reality, whether it's a SaaS application, an AI/ML venture, a website, or an eCommerce store. Bring your project to life effortlessly with DigitalOcean's user-friendly and budget-friendly cloud hosting services.
For businesses seeking dependable, scalable, and budget-friendly cloud hosting, DigitalOcean is a simple, cost-effective, and flexible option. Offering transparent pricing, an array of features, and reliable infrastructure, DigitalOcean is tailored to satisfy the requirements of tech-savvy users and enterprises alike.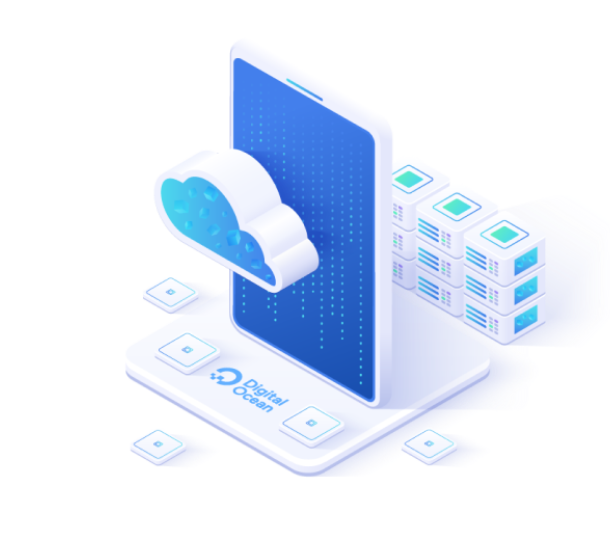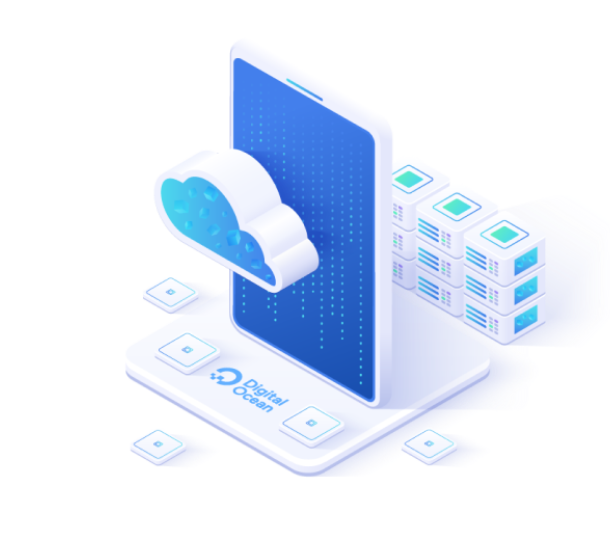 Scalability
DigitalOcean enables you to scale your resources up or down as needed, accommodating traffic fluctuations and growth without hassle.
Cost-effective pricing
With competitive pricing plans, DigitalOcean offers affordable solutions that suit various budgets, ensuring you get the best value for your money.
Security
DigitalOcean incorporates security features such as firewalls, monitoring, and encryption to help safeguard your data and applications.
Flexibility
With adaptable hosting choices and the freedom to select from prevalent frameworks and languages, you're empowered to shape and host your website according to your unique requirements.
Global Data Centers
With data centers located across the world, DigitalOcean enables you to host your applications closer to your target audience, reducing latency and improving performance.
Let's make something
awesome together!
Our team is always excited to hear about your project and explore the possibilities of working together. Whether you have a specific idea in mind or are starting from scratch, we're here to help.
Not Just Clients. Partners and Friends