Website Design for Montreal Dermatology Research Institute
Founded in 2017, the Montreal Dermatology Research Institute (MDRI) promotes education and carries out research on the prevention, screening, diagnosis and treatment of dermatological diseases. Their team engaged Convergine to create a fresh brand identity and design a website.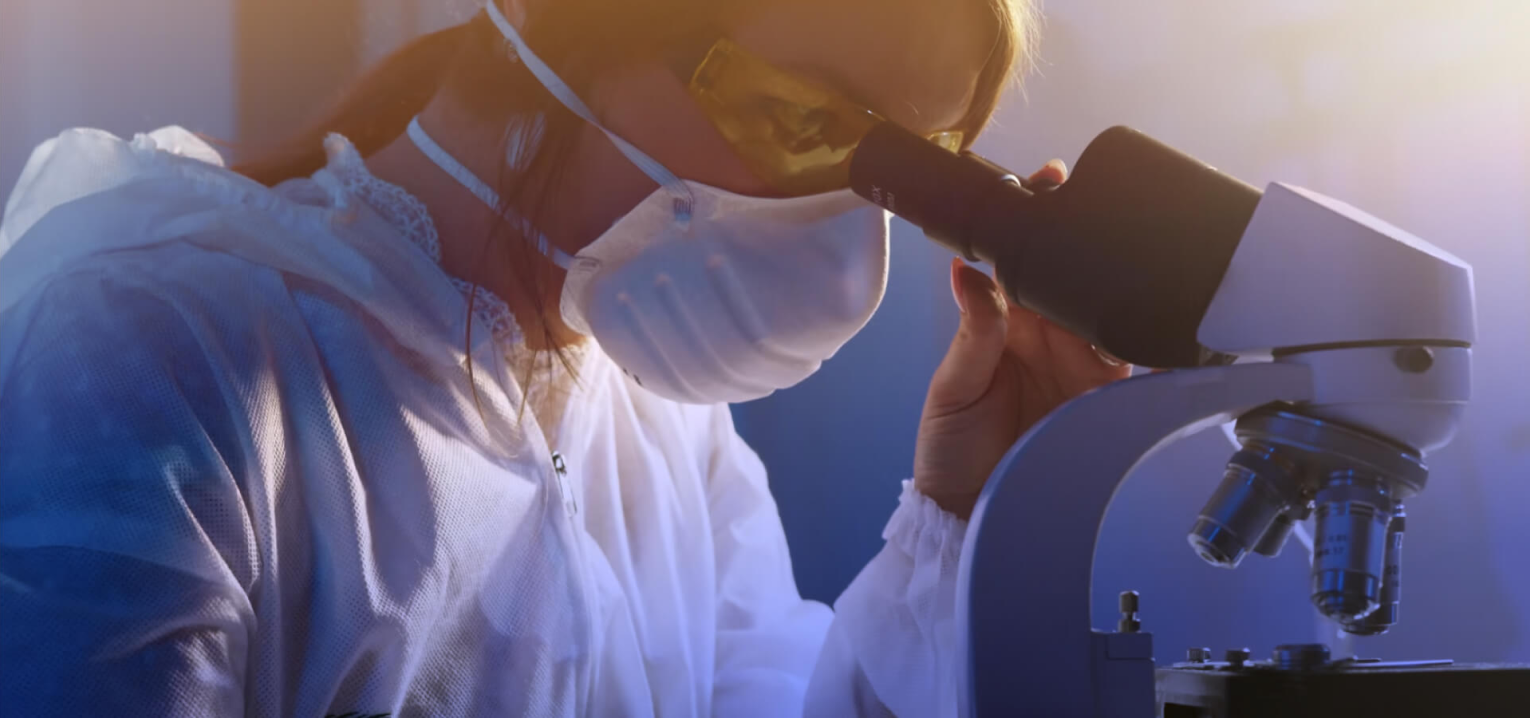 Branding
We began the process by developing a brand new identity to apply across the organization. A range of visual assets from a new logo, style, relatable imagery to stationary establish a unique tone and voice and help MDRI tell a story that resonates with their audiences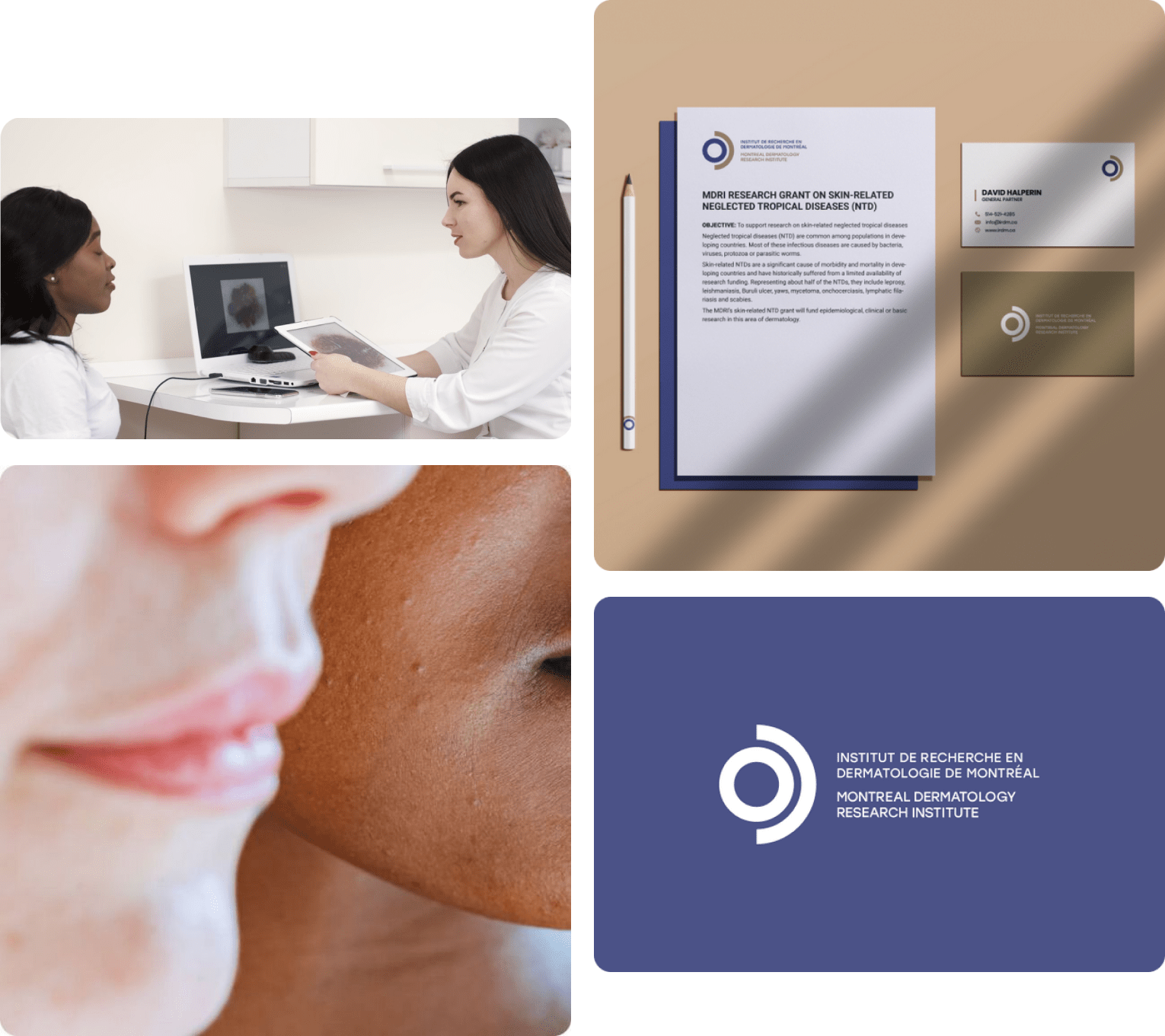 Design
A calm, pleasant look and feel of the website incorporates the new brand style. A thoughtful selection of imagery, simple and intuitive layout make it easy for users navigate the website. A customer-tailored and concise content structure, clear messaging and CTAs help visitors find all necessary information about the research grant programs and the application process.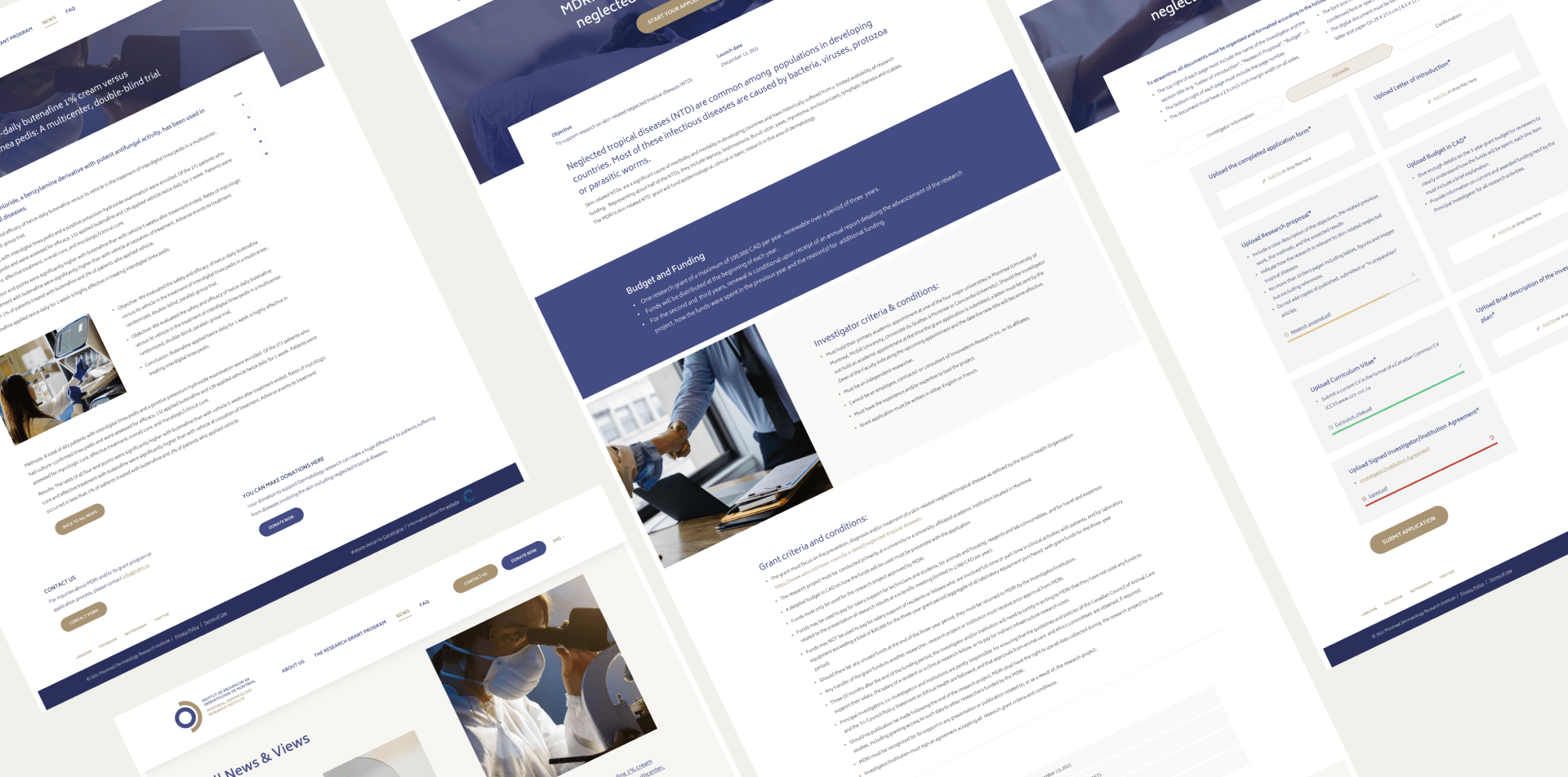 Intuitive Donation Form
A clear, informative and easy-to-use donation form is designed to help the institute raise funds to support the science, including studies that will allow them to prevent, screen, diagnose and treat dermatological diseases.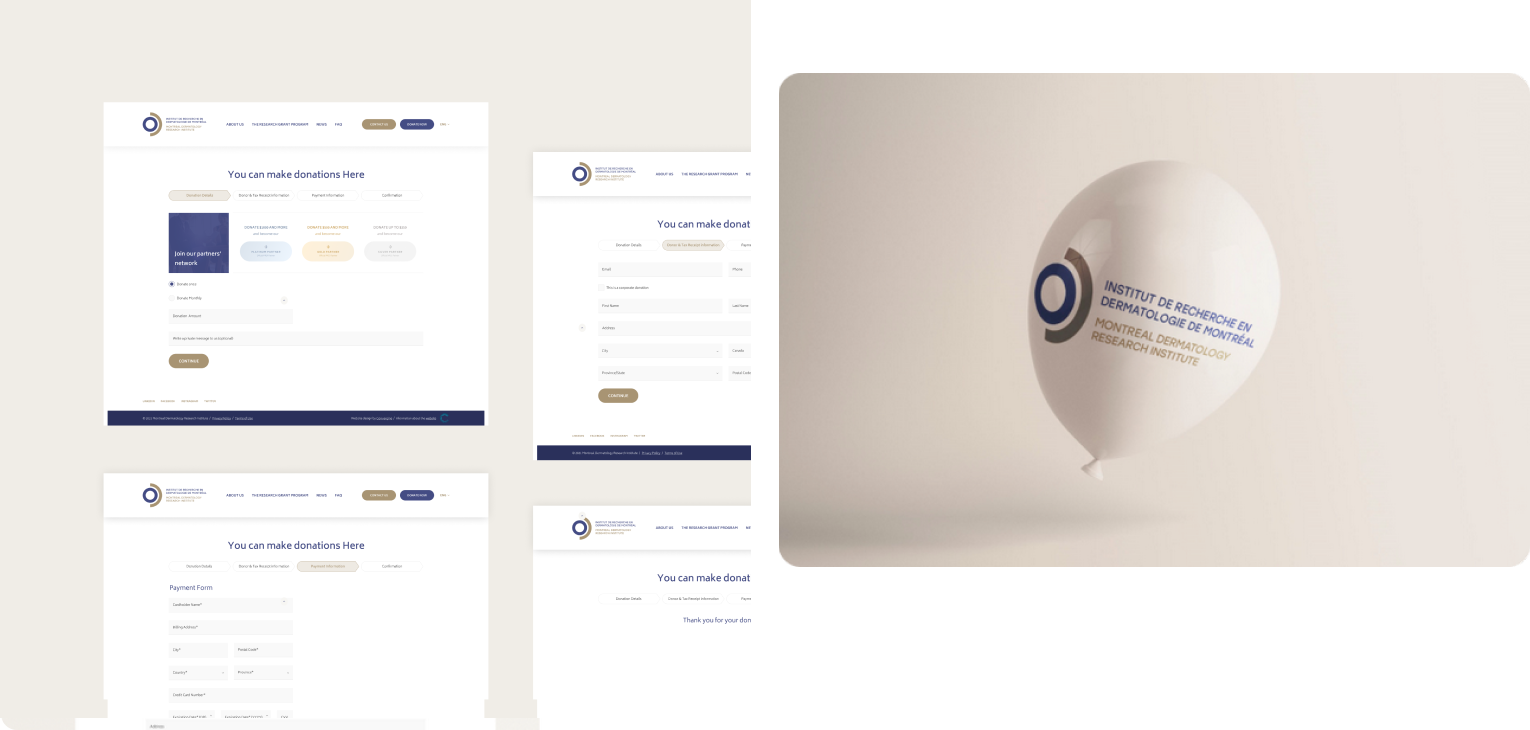 Application Process
A straightforward grant application process is available directly through the website making it easy for applicants to complete and provide all required information. An intuitive step-by-step process, along with clear guidance around requirements and documentation simplifies the application process.

THE RESULT
The end product is a modern, intuitive, functional and brand-aligned website that helps MDRI engage their audience, deliver a great user experience and ultimately establish long-lasting partnerships.
Other work for Montreal Dermatology Research Institute
---