Website Design for Fresenius Medical Care
Fresenius Medical Care is the world's leading provider of products and services for people with chronic kidney failure. Doctors and hospitals across their global network use the equipment to provide thousands of patients with high-quality and innovative treatment.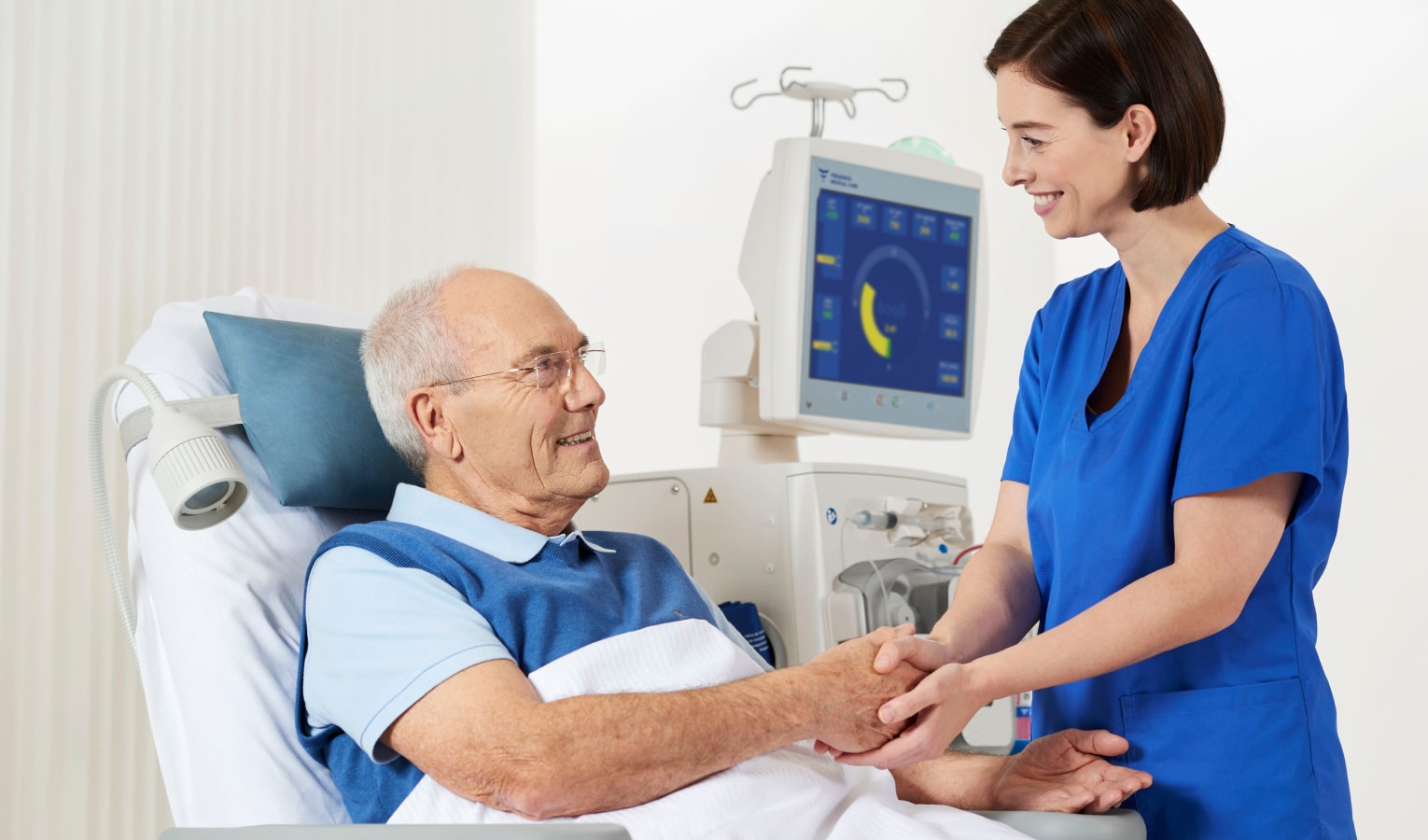 The Challenge
The company reached out to us to redesign their website for the Canadian market and ensure it reflects the new Global Fresenius Medical Care brand identity, has improved content management capabilities, enhanced security and relevant content. The old website became outdated, lacked brand corporate appearance and did not meet accessibility standards, which impacted the overall user experience.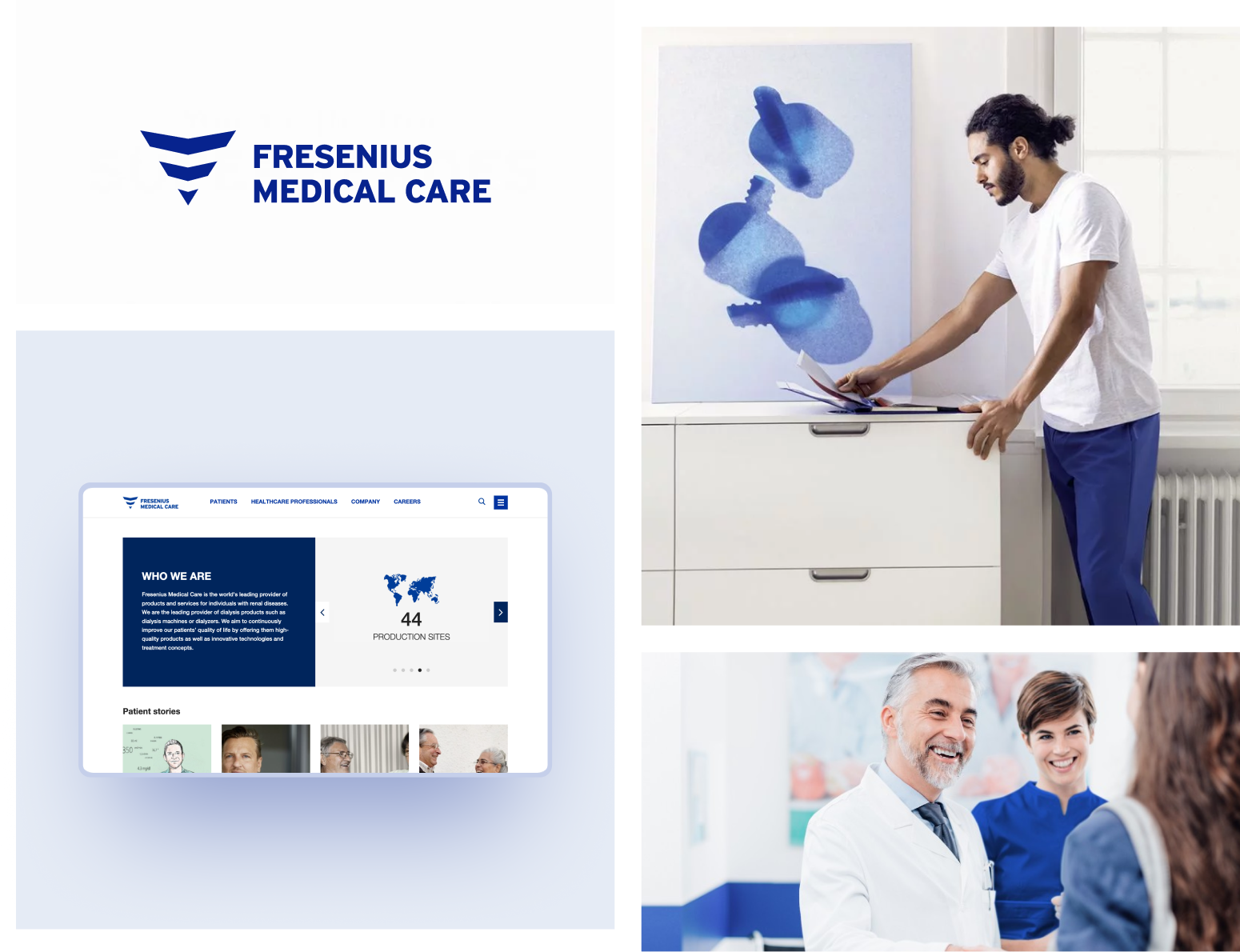 Design Approach
Working closely with Fresenius Medical Care team, we first clarified all business requirements and expected outcomes. Next, we did the target audience research to create multiple user-profiles and their online behaviour. With a much better understanding of Fresenius Medical Care audience, we designed user journeys that enabled us then to create an intuitive website layout and navigation.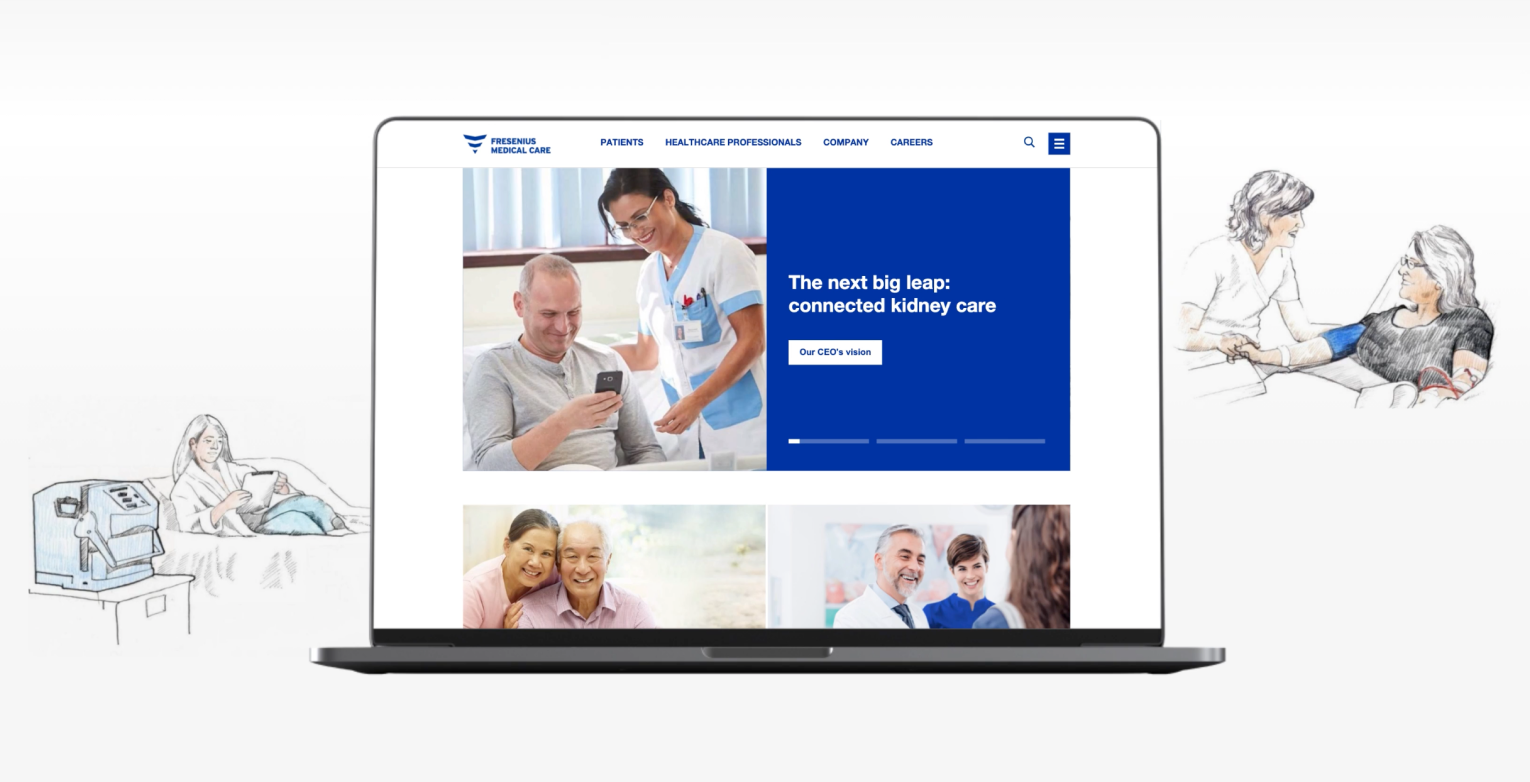 Branded Look and Feel
We thoughtfully expanded on Global Fresenius Medical Care current branding with a primary combination of blue and white. The usage of high-quality imagery and visual elements is aligned with the global corporate style. The simple, consistent and convenient design allows users to easily navigate and find all necessary information.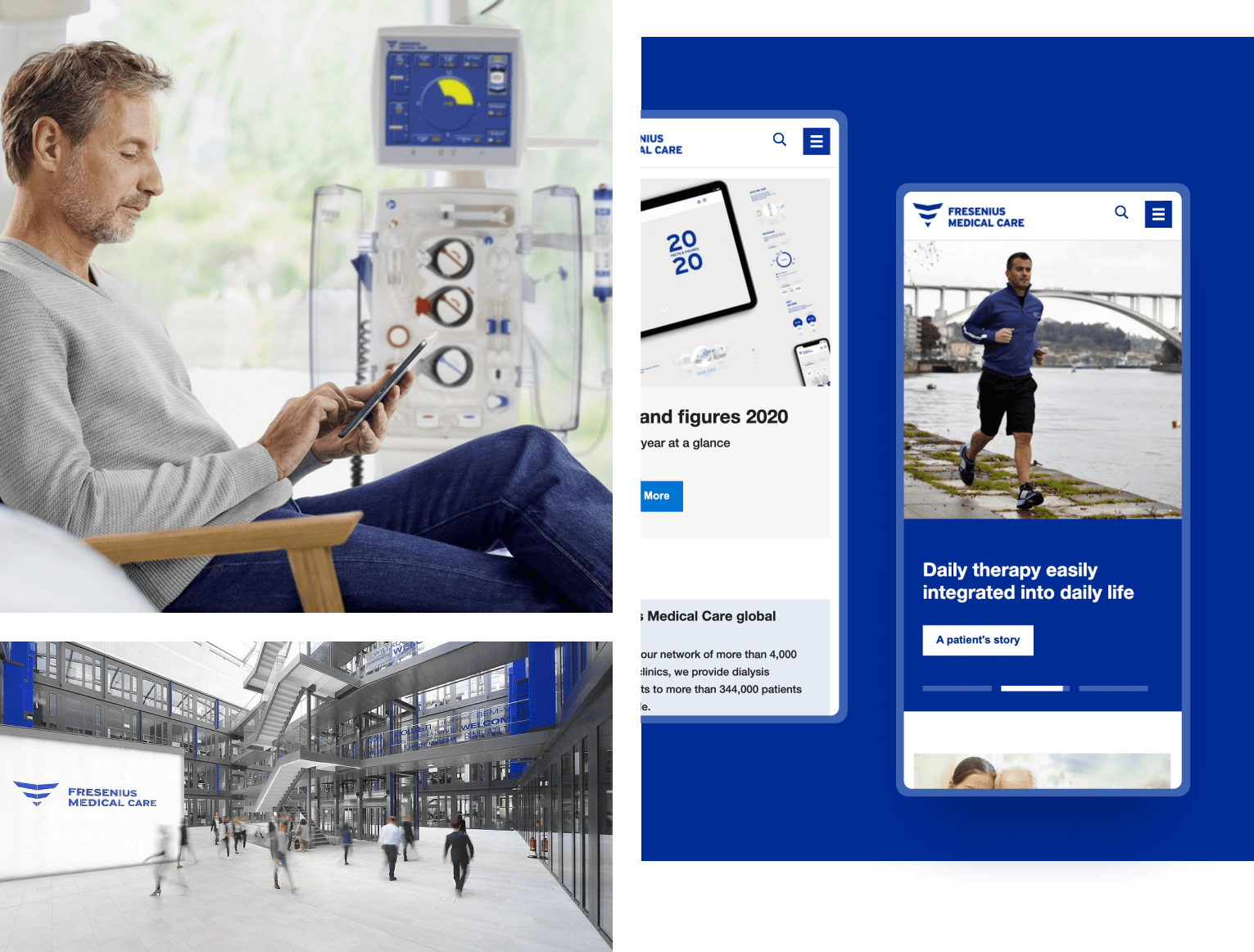 Informative and Consistent Tone and Voice
We created the content structure and messaging aligned with Fresenius' global brand standards to ensure consistency and easy navigation. Informative and customer-tailored content is built to accommodate patients' and healthcare professionals' various needs across Canada.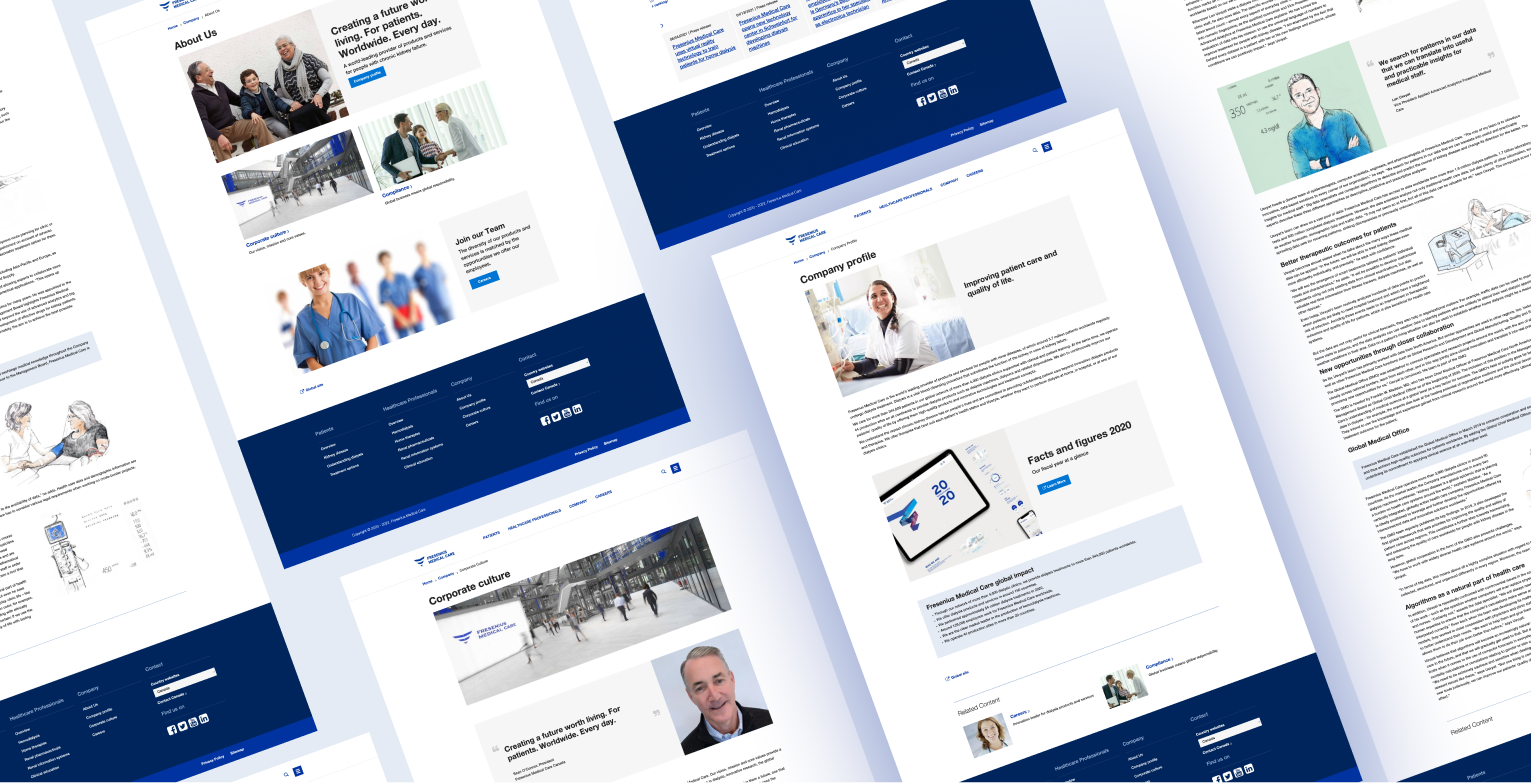 Choosing a high-performing CMS
After multiple consultations with the client, we choose a modern Craft CMS system. This platform provides flexibility, security, multiple integration tools and easy customization to enable effective content management in French and English. Initial marketing integrations include newsletter service, Google Analytics, web tracking and social media. In addition, we provided comprehensive training on how to use the platform.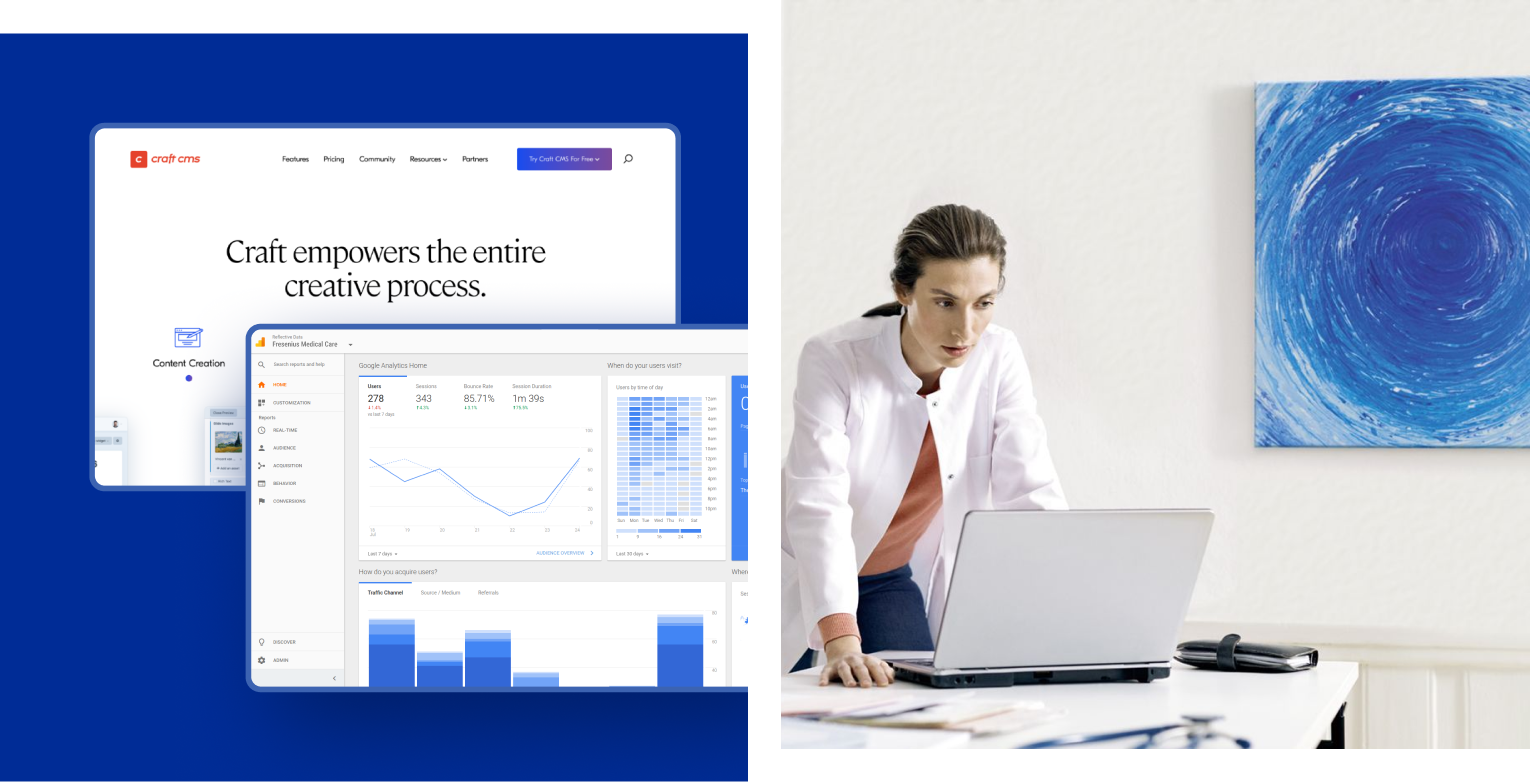 Leveraging Microsoft Azure
We helped Fresenius Medical Care to benefit from the Microsoft Azure Platform. The website is hosted on the Azure platform that offers multiple benefits, including scalability, security and meets compliance requirements. Prior to go-live, thorough penetration testing was done by the Fresenius' IT team and passed.
THE RESULT
A high-performing, modern website that reflects the global brand values, tone and voice while clearly outlining products and services available for Canadian patients and healthcare organizations and professionals.