Website design for Rocky Mountain Analytical
Rocky Mountain Analytical (RMA) offers high-quality functional medicine testing to patients and healthcare providers across Canada. Started as a small lab in Alberta in 2002, and has since grown into a major player in the country's medical and diagnostic laboratories industry through strong partnerships with LifeLabs in 2013 and Genova in 2020.

Intro
Given the nature of the healthcare sector evolving needs and high service standards, the old Drupal-based website became outdated to be able to support the business without sacrificing the quality of service. The RMA approached us to help revamp their website to enhance their brand as a trusted service provider in the field.
Problem
RMA old website looked outdated and not visually engaging. Lack of advanced functionality did allow the company to keep up with changes in the business environment, service standards and customer base growing needs.
Solution
A redesigned content-rich website powered by WordPress and equipped with improved UX, custom functionality and integrations to level up customer service and keep up with high industry demands.
Informative and Personalized Health Content
Healthcare professionals rely a lot on effective medical data delivery and it was our top priority to provide a solution that would satisfy the core audience needs. Designed for patients and practitioners, a clean and straightforward information architecture combined with a powerful onsite search makes it easy to find test-related information, get resources on how to work with RMA, as well as health-oriented articles.
A user-friendly search by location and postal code enables patients to easily look up a provider in their area. To maximise content personalization, we implemented integration with automatic geolocation detection through MaxMind service to differentiate province specific content.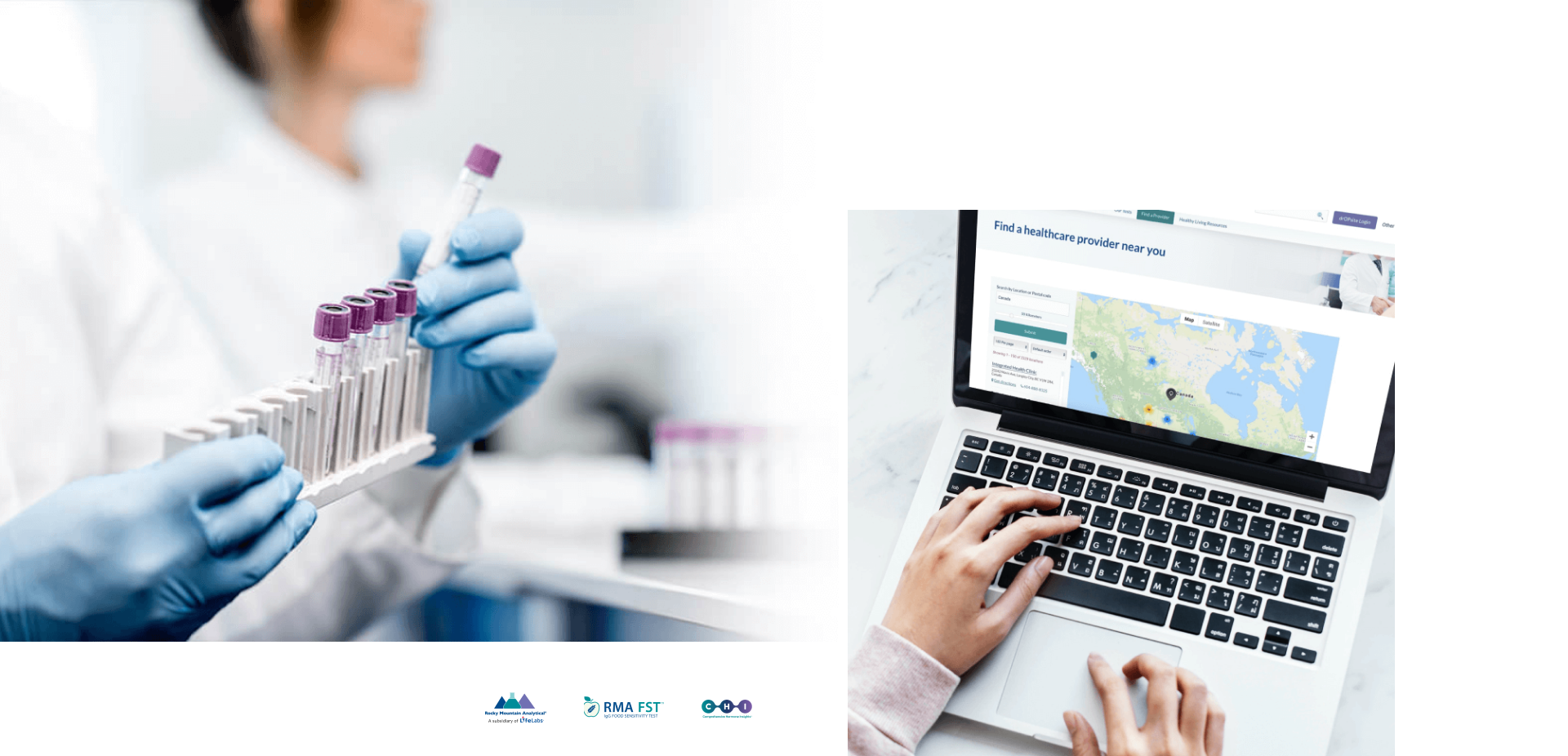 Web Design
The modern and user-centric design reinforces RMA's expertise and established reputation. We used the brand color pallet of blue, high-quality relatable images and graphic elements to provide an engaging experience, and professional feel.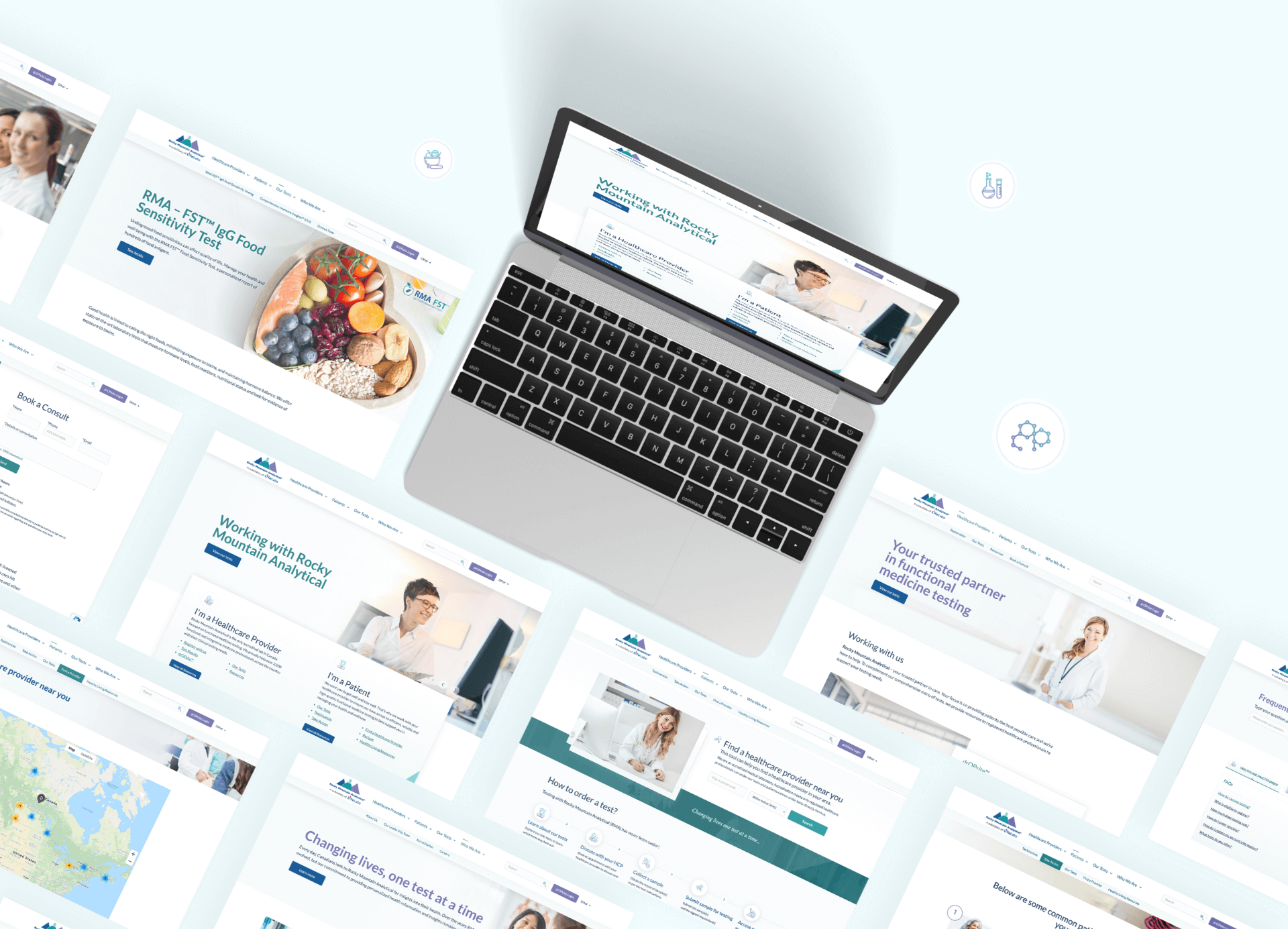 Enhancing Customer Service
To improve communication efficiency, we integrated a chatbot solution that provides website visitors an alternative guidance channel and enhances overall customer experience.

Digital Accessibility
Accessible across all devices and screen sizes, the new RMA website provides an engaging and seamless experience. Meeting all AODA web accessibility requirements ensures that all visitors can effortlessly find the content relevant to their needs.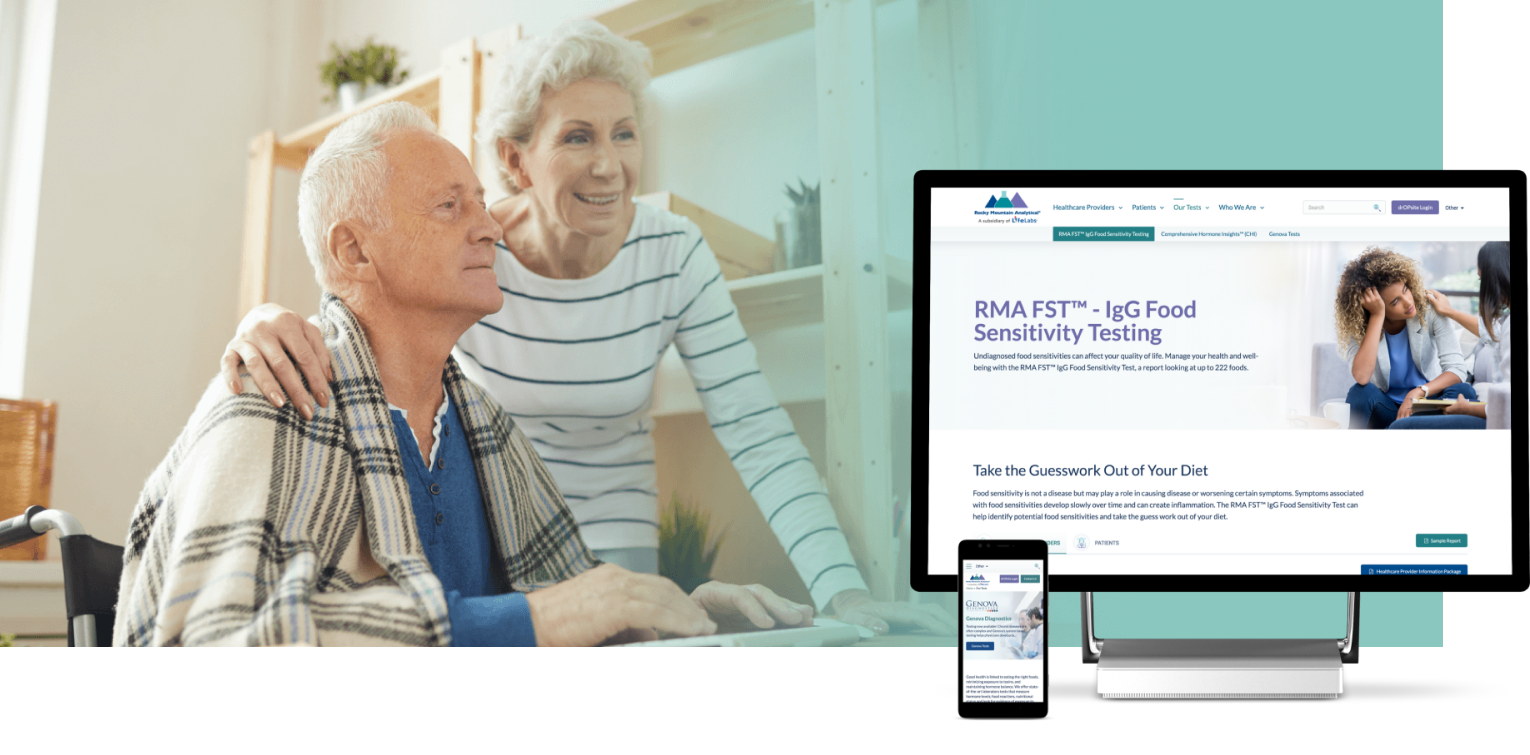 THE RESULT
The result is a modern, informative, and customer-centric website that provides easy access to personalized health information and creates a smooth digital experience for both patients and health practitioners.
Other work for Rocky Mountain Analytical
---