SharePoint Application for LifeLabs - Employee Discount Platform
LifeLabs has been serving the healthcare needs of Canadians for more than 50 years. Annually, they perform over 112 million laboratory tests to help diagnose, treat, monitor and prevent diseases for millions of Canadians. Headquartered in Ontario, their multifaceted business offers general diagnostic testing, naturopathic testing, and genetic testing to help customers make informed decisions about their health and treatment options.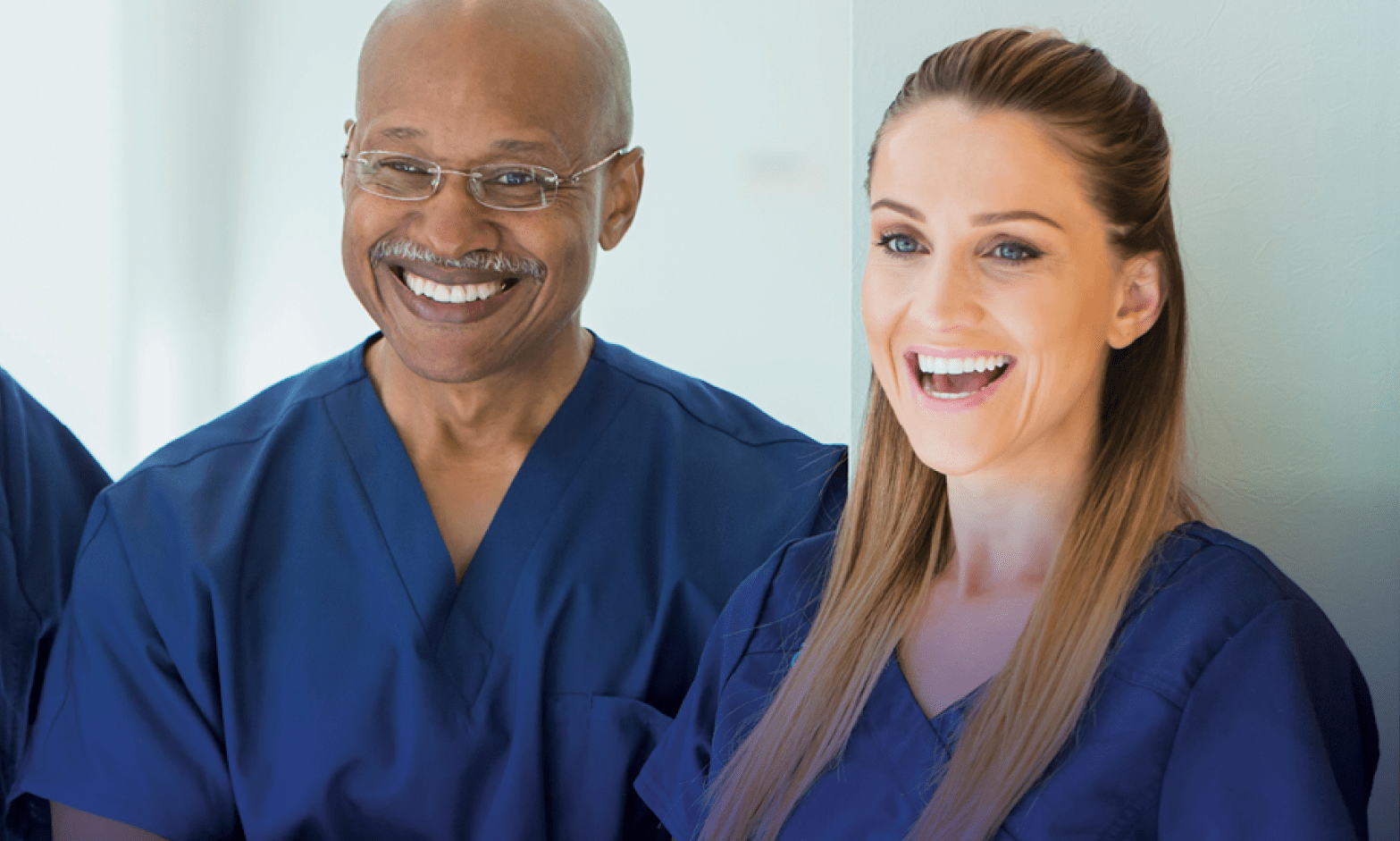 The Challenge
LifeLabs asked us to create a portal for its employee discount program, specifically a website housed on its corporate internal portal where employees and their families can place orders for tests at a discounted price.
The portal would allow a LifeLabs employee to log in, go to the site, select a province, then choose from a list of available tests based on region and by navigating a catalogue through an alphabetical index and by category.
One challenge for Convergine was that we had to work directly on the LifeLabs organization network. Consequently, we faced constant VPN login failures, which made uploading requisition forms onto the portal take longer.
Another challenge was the client's request for non-standard forms, which required custom development, a unique design for the SharePoint forms and the portal's overall appearance.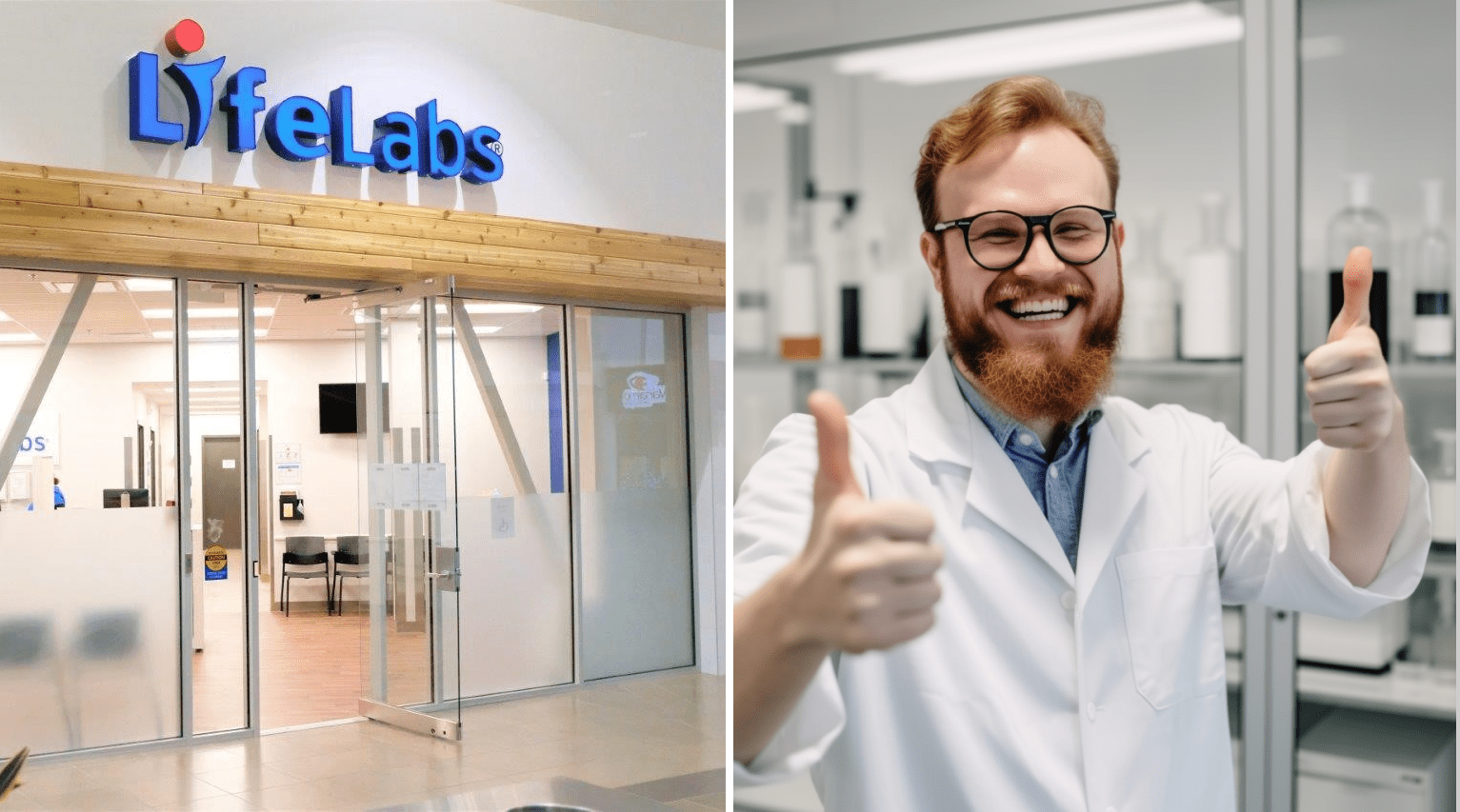 The Solution
Workflow
Within the workflow, SharePoint lists are best suited for storing a product catalogue, thanks to the supported complex field types, the ability to attach photos to items, and support versioning.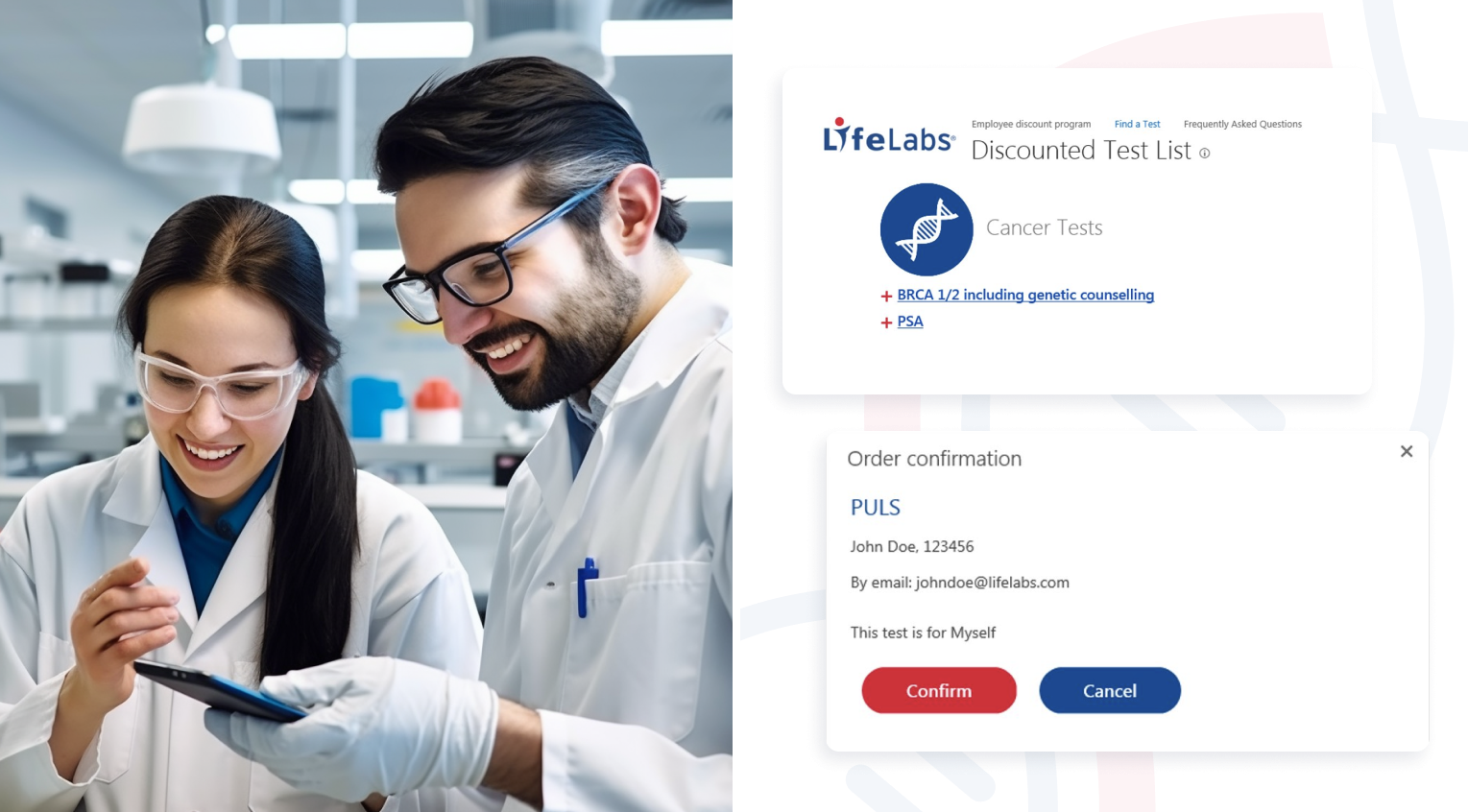 The Redesign 
Previously, the design was made without considering SharePoint compatibility. Using a non-standard layout, we redesigned the SharePoint pages entirely to satisfy the customer's needs. This tool allows employees and their families to view detailed information about each test, purchase the test, and download the completed requisition form.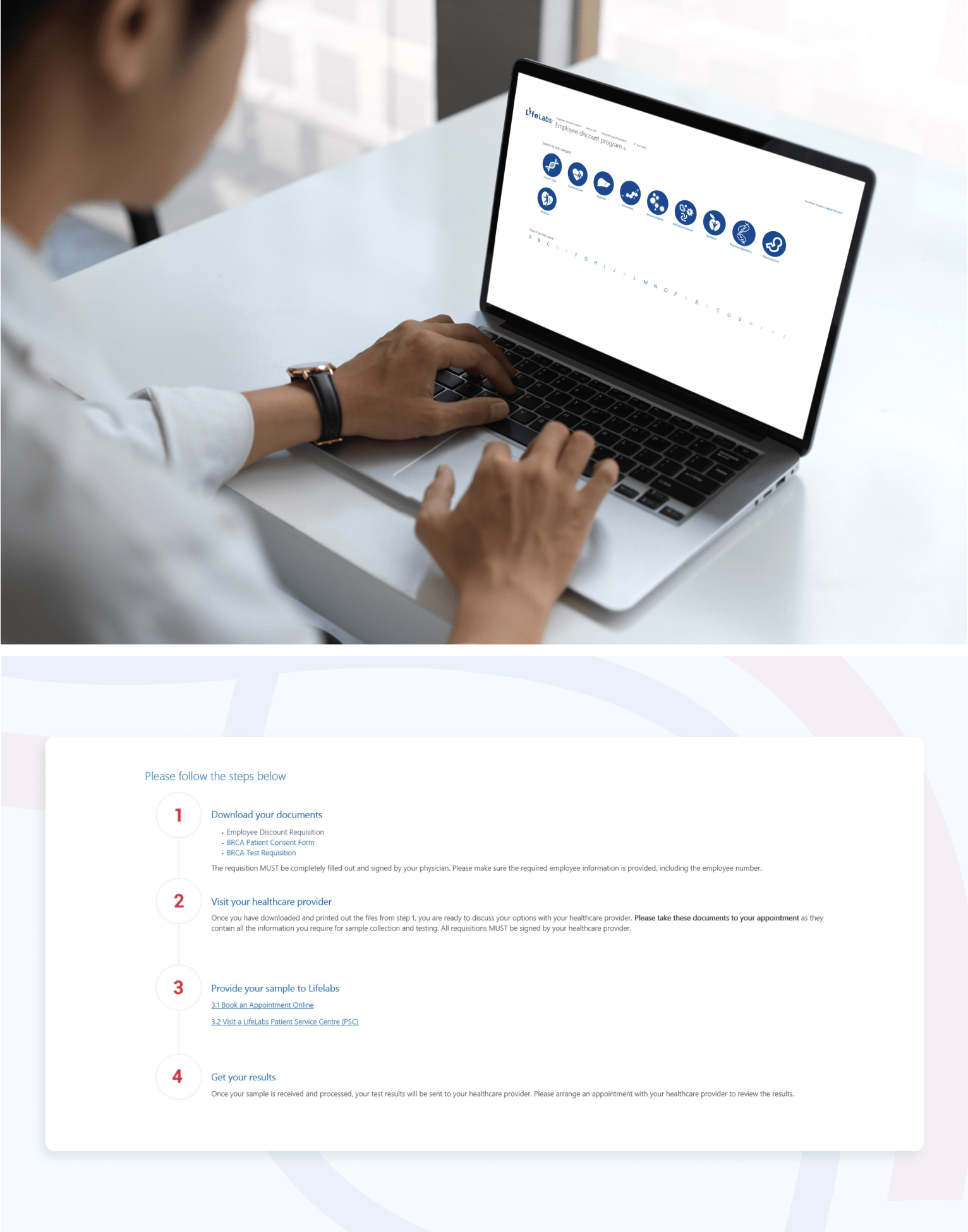 SharePoint Application
For this project, SharePoint was connected to a wide range of technologies, including custom site templates, lists, document libraries, WebParts, and Workflow actions to provide a more comprehensive experience. In addition, we used SharePoint Designer, Workflow, and JavaScript Object Model (JSOM) when building the SharePoint customization.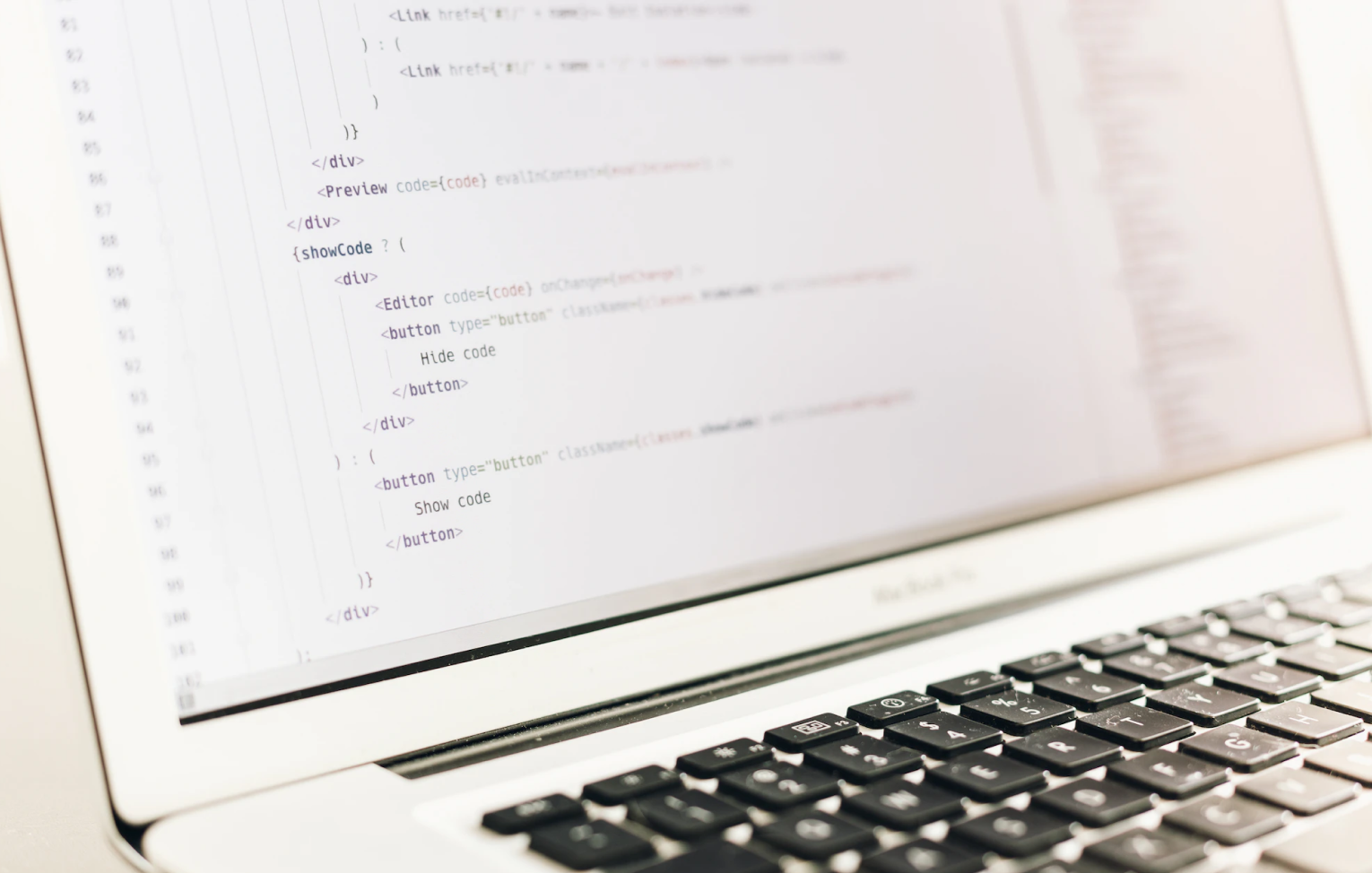 The Result
The result is an intuitive intranet site that gives users access to specialty tests to understand their health status. By offering this convenient solution and easy access, LifeLabs can support employee well-being for a more resilient and productive workforce.