FlyClear - Covid Testing Application for Travellers
Our client, Life Labs, was tasked by the government to create a platform for ordering pre-departure and on-arrival Covid testing services for international travelers in Ontario and British Columbia. To meet this challenge, Life Labs enlisted the help of the Convegine team to quickly develop FlyClear, a Covid testing solution specifically designed to meet the needs of this rapidly evolving pandemic.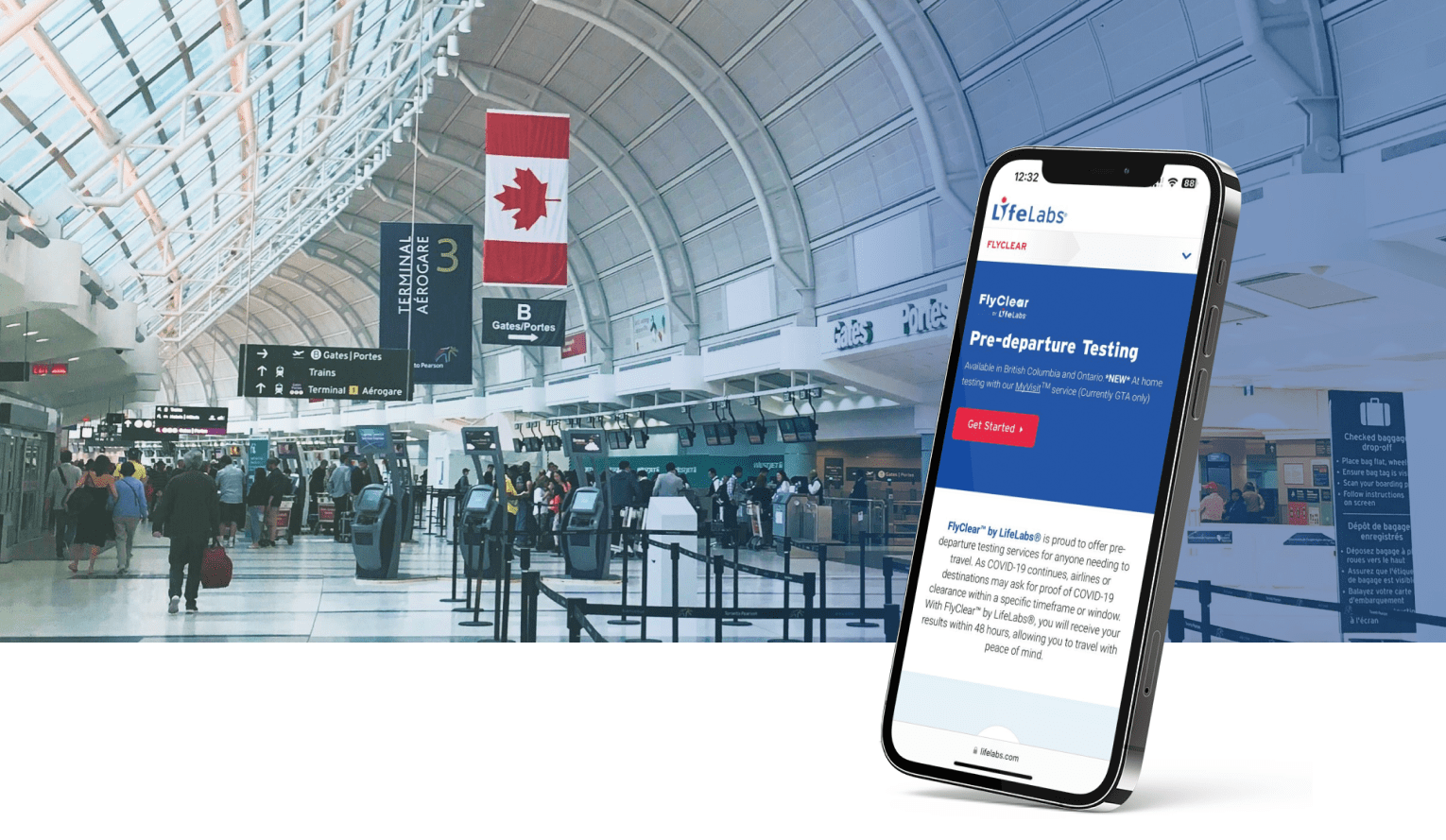 The Challenge
The client wanted us to develop a secure and reliable technological solution that would offer a seamless ordering experience, including test ordering, booking an appointment, payment processing, and other testing-related activities. Aggressive timelines were one of the key priorities.
About the process
To overcome the challenges facing LifeLabs, we began our project with a discovery phase. During our initial meetings, we developed a deep understanding of our client's requirements and expectations. To ensure consistent communication and collaboration, the LifeLabs team followed the progress and development of the project at each milestone – allowing changes when necessary. The complexity of the solution, rapidly changing requirements, and pressing deadlines made us pivot and adjust during the development phase accordingly.

Some key requirements included multiple-level test verifications, intuitive ordering experience, integration between multiple systems and platforms, and bilingual online presence.
UI/UX
Creating an intuitive UI/UX experience was critical. Enhanced UI design and seamless integration of LifeLab's branding helped us ensure consistency and easy navigation.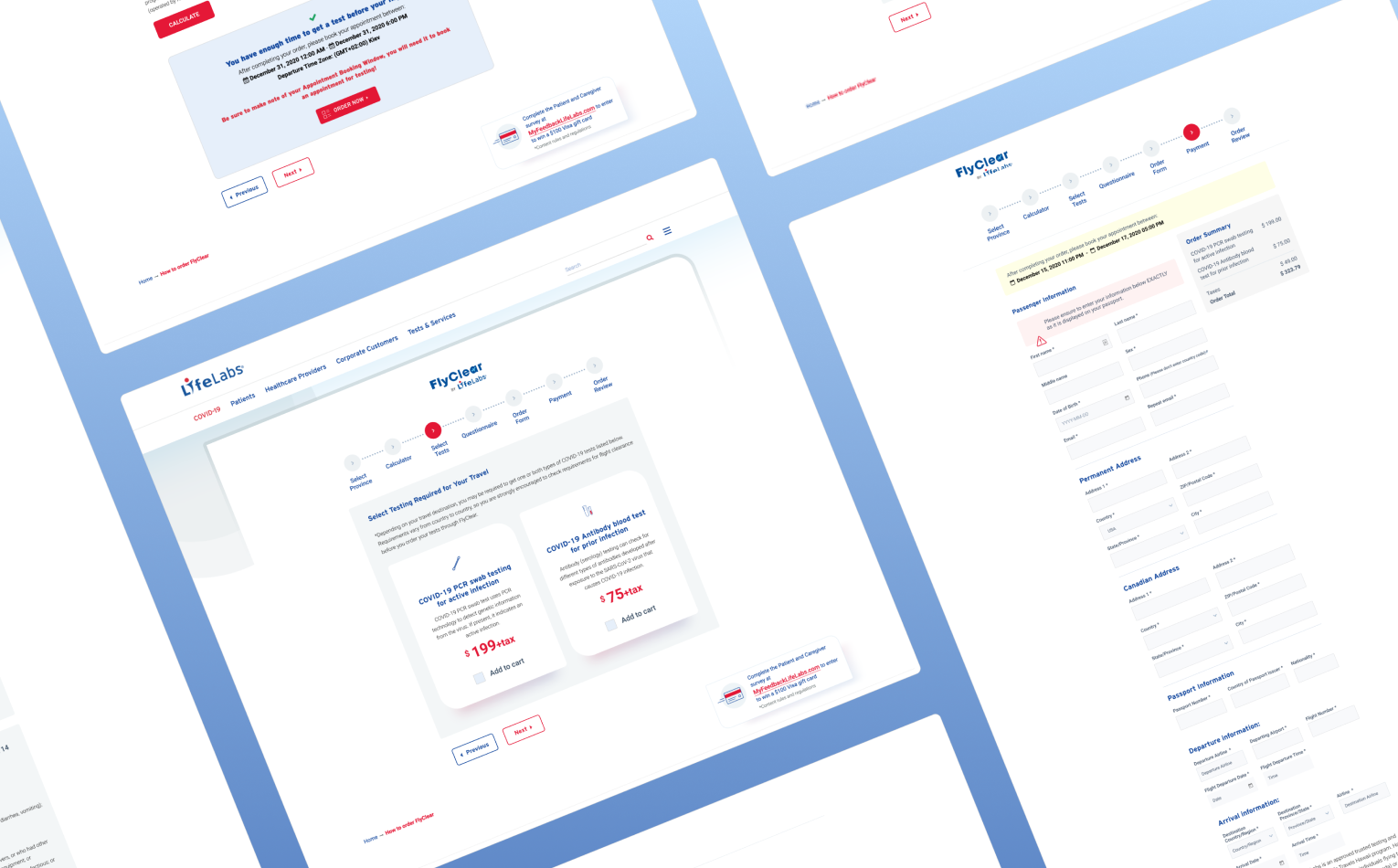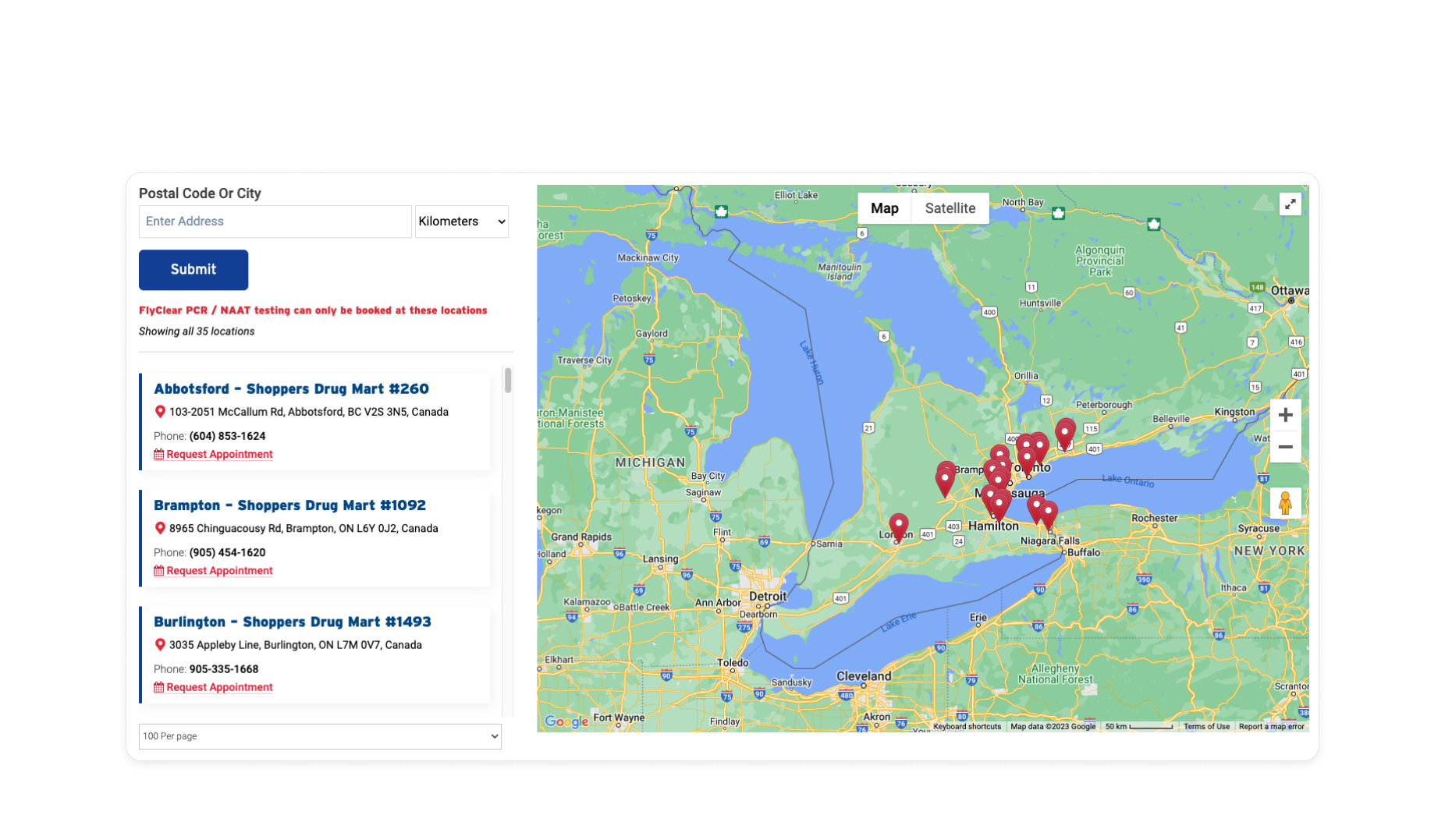 Shopping Cart Integration
We created a custom extension to the shopping cart functionality that seamlessly integrated payment and order processing for the FlyClear tests. By utilizing our advanced infrastructure, we ensured a smooth and efficient implementation.

Our team is proud of the solution we developed, which was made possible by our cutting-edge technology and innovative approach. We were able to achieve exceptional results and meet Life Labs' high standards and needs through our exceptional results.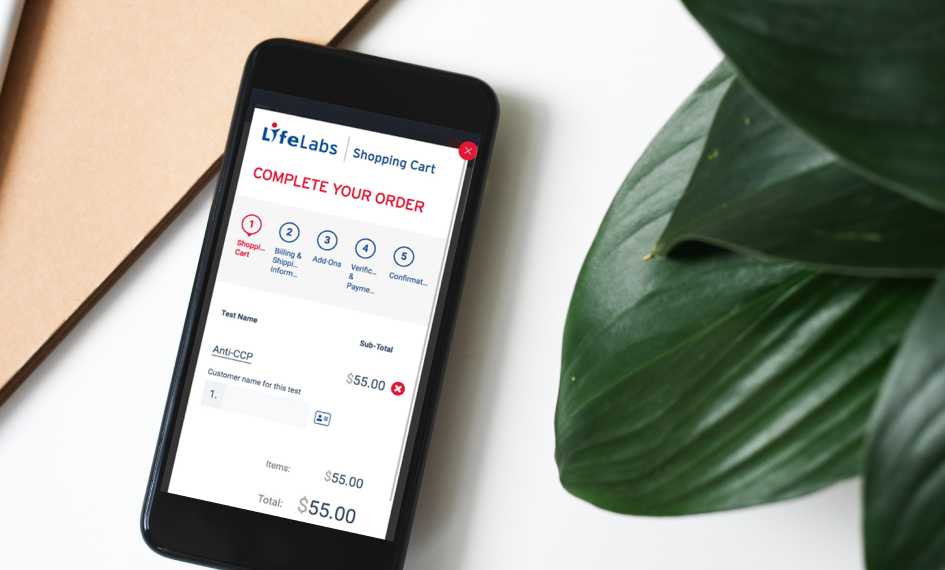 Effective Quality Assurance
Ensuring a smooth project experience was our main focus. To achieve optimal operational function, we worked closely with multiple teams and adopted a highly efficient approach to our testing strategy. Strong teamwork and cooperation between teams played a crucial role in developing a comprehensive solution on schedule. Our agile and seamless approach allowed us to deliver exceptional results that exceeded our client's expectations.
The Result
A modern, secure, easy-to-use solution for ordering pre-departure and on-arrival tests in Ontario and British Columbia. The platform features complex integrations with an intuitive interface that helps travelers easily complete necessary test-related activities.