HVAC CRM Application for Maple Air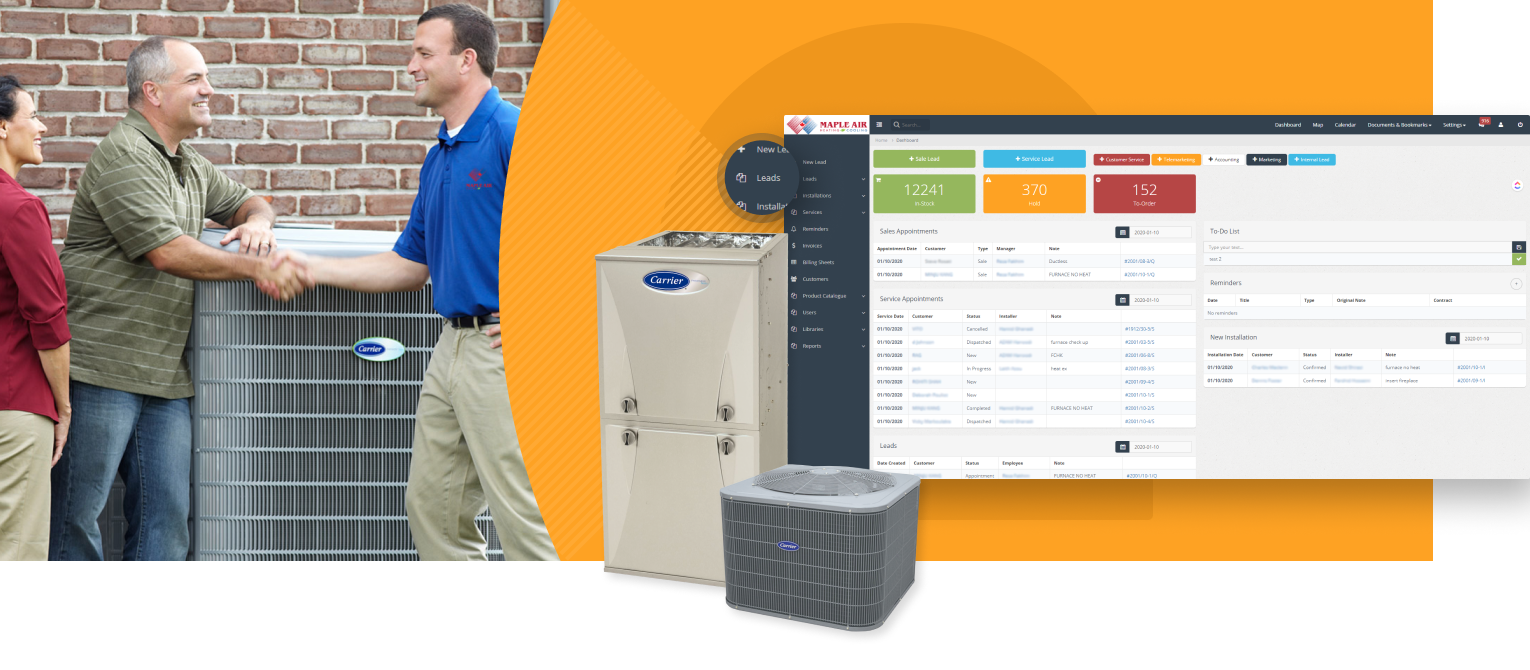 Intro
MapleAir is a family-based HVAC company with over twenty years of experience selling and servicing heating and cooling products. The company was growing rapidly and there was a strong need to develop a solution to streamline internal processes and keep up with industry trends. To support their expanding business, they needed to completely eliminate ancient Excel-based methods of managing processes and urgently evolve to a robust and efficient way to manage their customer relationships, order flows, inventory, partners, accounting and other essential operational tasks.
Problem
There was no suitable solution on the market that would meet MapleAir's needs.
Solution
The goal was simple: design and develop a custom HVAC CRM web application that would help optimize and run their business.
The 'pain point'
When Convergine began working with MapleAir, they were attempting to manage all this data in an Excel spreadsheet. Needless to say, this was creating more problems than it was solving. Not only was it inefficient, but it also generated loads of errors, required additional manpower to populate, and it wasn't providing the results MapleAir was looking for.
The company needed a custom customer relationship management system that could cope with their growing business and included all the elements their business desperately needed, including pipeline reporting, easy access to data, data collection and visualization methods, and integration with other platforms.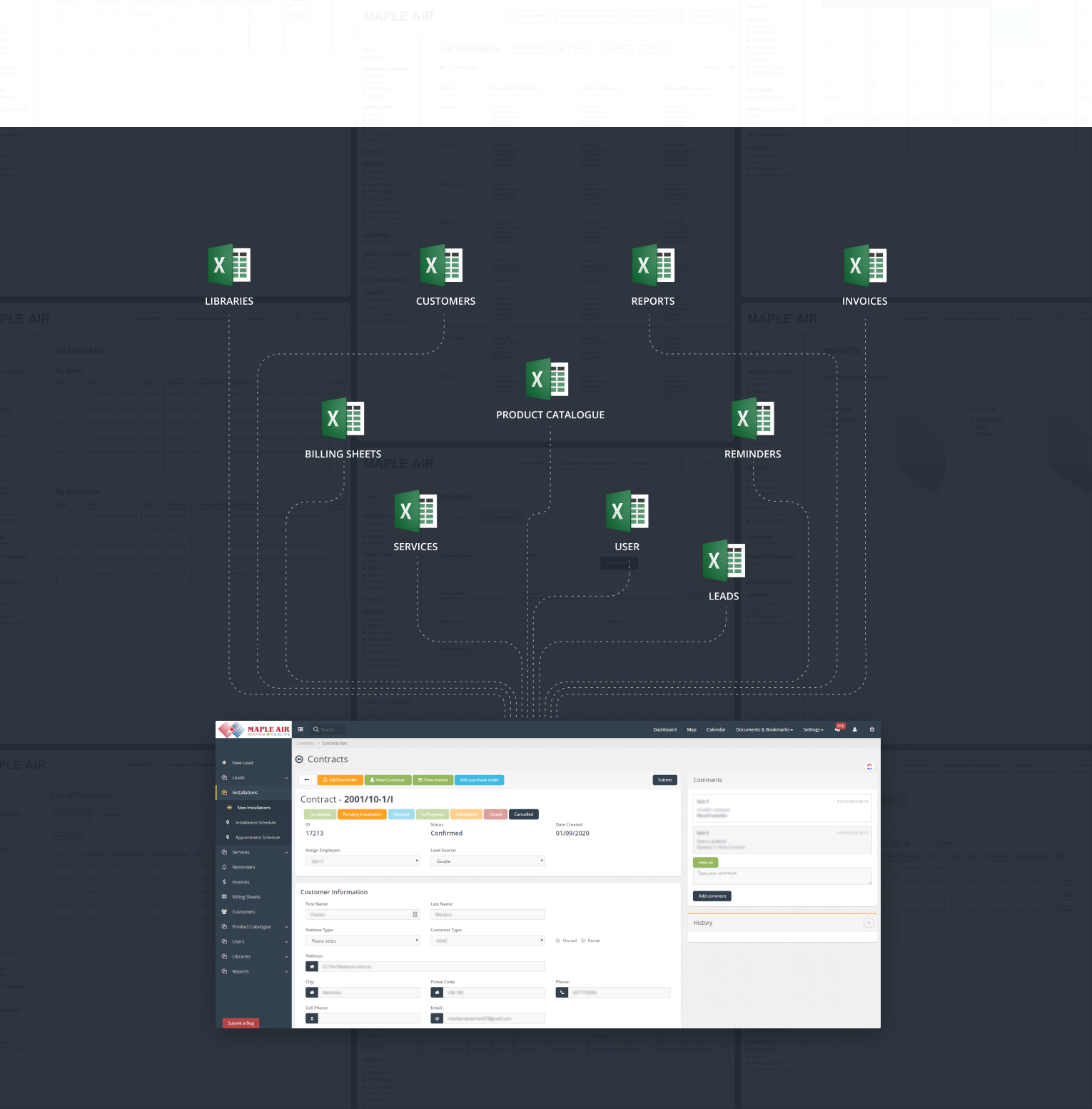 Crafting a solution
Our goal was to set up a custom HVAC CRM application that would help MapleAir to better organize and optimize their business. Taking into account the absence of the suitable solution and the needs of our client, Convergine team developed the product from scratch.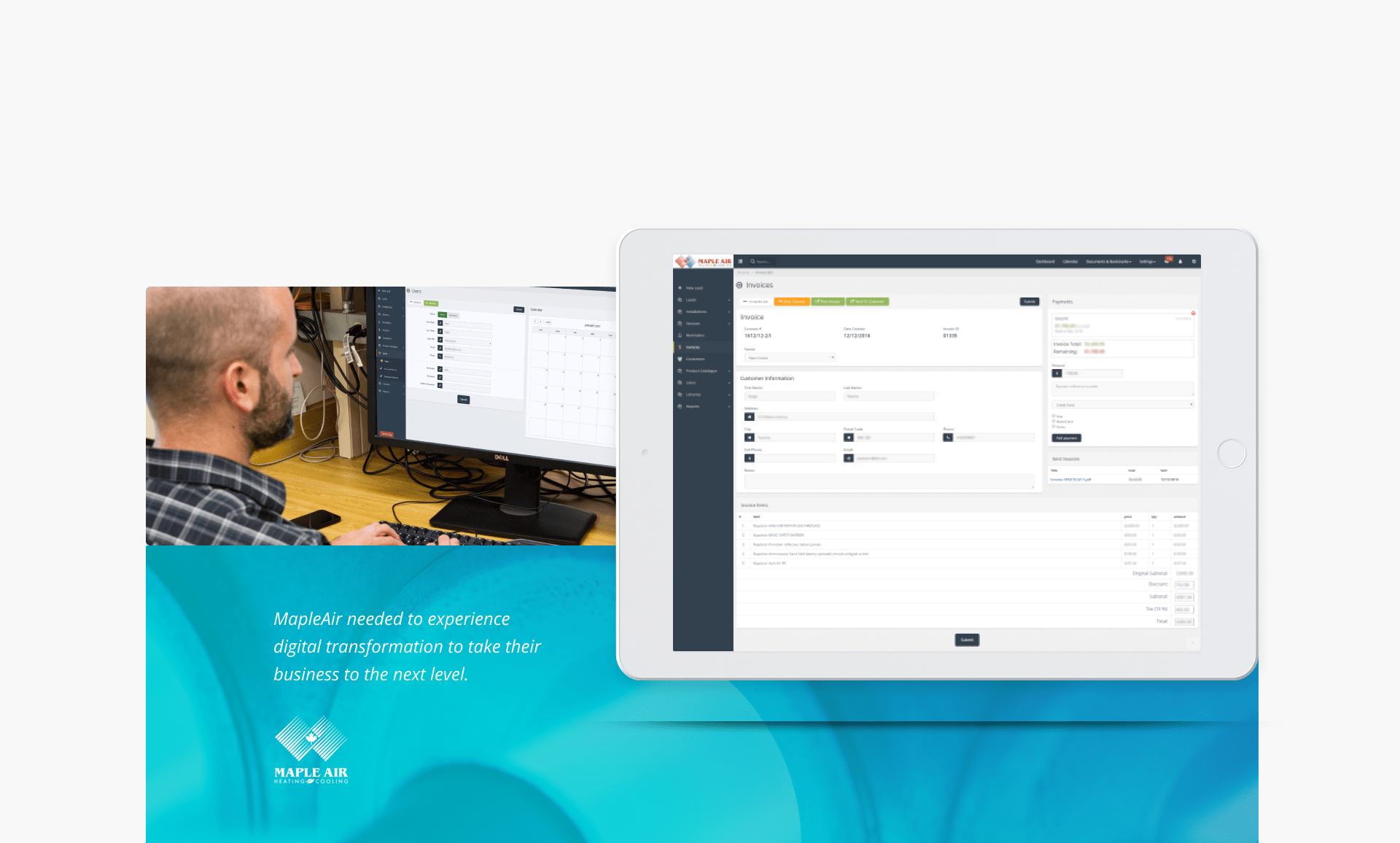 To help us figure out the most suitable solution for MapleAir, we worked closely with internal stakeholders to fully understand their business model. We wanted to learn everything we could about their business, including their sales model, internal processes, communication between users, types of users, the type of data they used and collected, and the who/what/why of using that data.
Utilizing an agile, iterative approach allowed us to closely collaborate with MapleAir team and involve them in verifying the deployment of every major stage of the project. Rigorous quality assurance process helped to catch bugs and defects before sending the application to production. Strong project management from start to finish helped keeping the project's budget and timelines under tight control.
A digital upgrade
Through digital transformation, MapleAir is able now to have complete control over their business. Development of a brand-new application enabled the client to optimize all daily business routines, free up time, and unlock opportunities for business growth. We built a system with enhanced functionality and seamless integration with all embedded applications.
The designed system includes key features like workflow automation allowing all business units to see things like orders and payment flows, dispatching, service history tracking, purchase orders, and centralized inventory. Integration with Google Map API makes scheduling per region easier. Enhanced warehouse functionality for both main products and parts ensures maximum inventory management performance.
Learn more about how a custom CRM can actually transform an HVAC Company.

The achieved outcome
We developed a reliable custom HVAC CRM system that gave MapleAir a full control over their HVAC business. Now, the client owns an end-to-end business process management starting from processing leads from various sources, converting them into multiple quotes and ending with confirmed orders.
Other key benefits of the solution include:
A streamlined dispatching system provides a real-time view of all current activity saving a lot of time and increasing efficiency.
Warehouse and inventory management enabling accurate tracking of hardware in all locations.
Faster and easier access to all the necessary information across different departments, a greater ability to analyze data and make informed decisions, increased internal user satisfaction
Opportunity for the sales department to effectively track leads through the entire sales funnel driving them to close and monitor progress towards revenue goals.
Access to comprehensive dashboard visualizing key performance metrics.
Ability to log and count the installers' time for precise and efficient payroll management, as well as performance tracking helping the company track installer's time.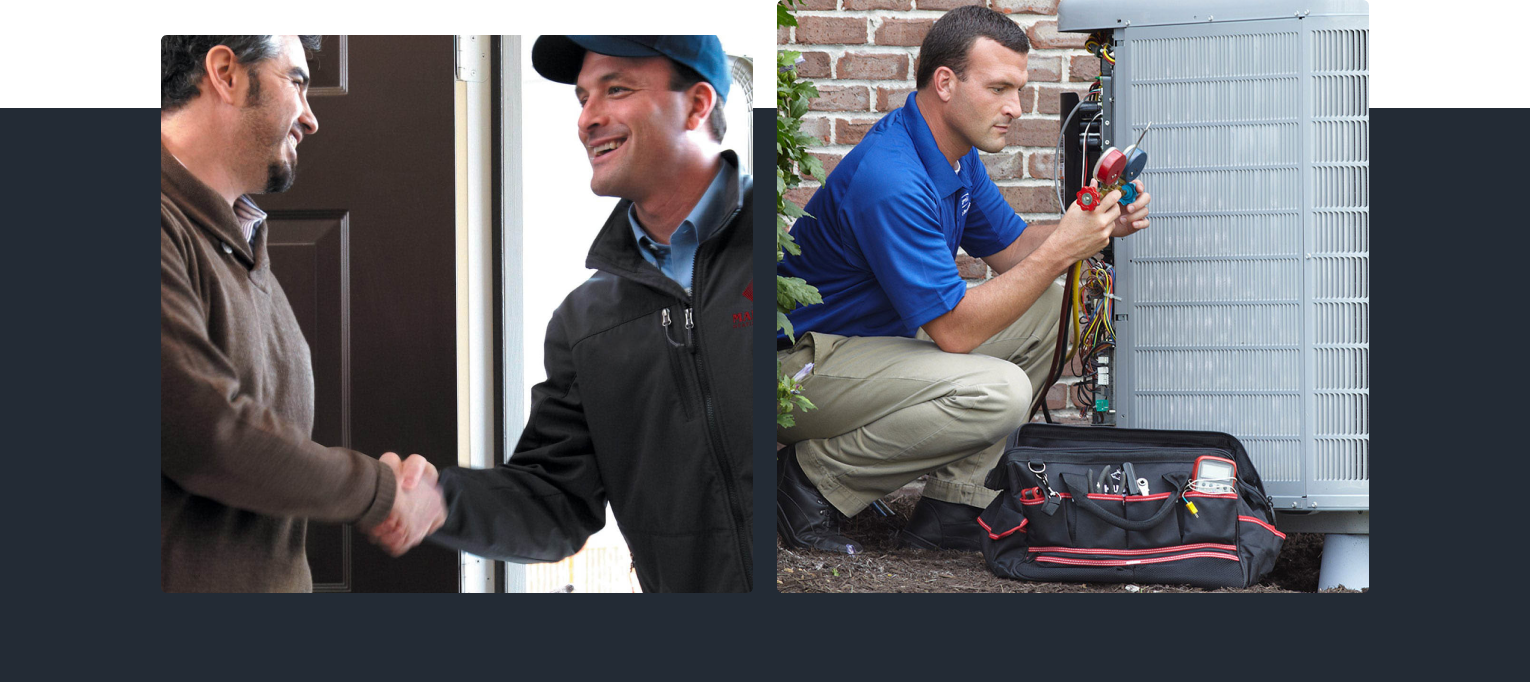 THE RESULT
Finally, powerfull reporting and friendly dashboards provide both quick and highly detailed snapshots of business activity. Such quick access to business performance-related data makes decision making timely and accurate. MapleAir has plans to expand its business further and their new CRM allows the company to have a flexible, long-lasting solution that permits easy scaling as the business moves forward.