Custom HVAC CRM Development for United State Solutions
United State Solutions (USS) is a fully-licensed home improvement service provider that offers assessments, installations, maintenance, and HVAC services to homeowners across Florida. Through eco-friendly products and home improvement programs, their goal is to make properties more energy efficient.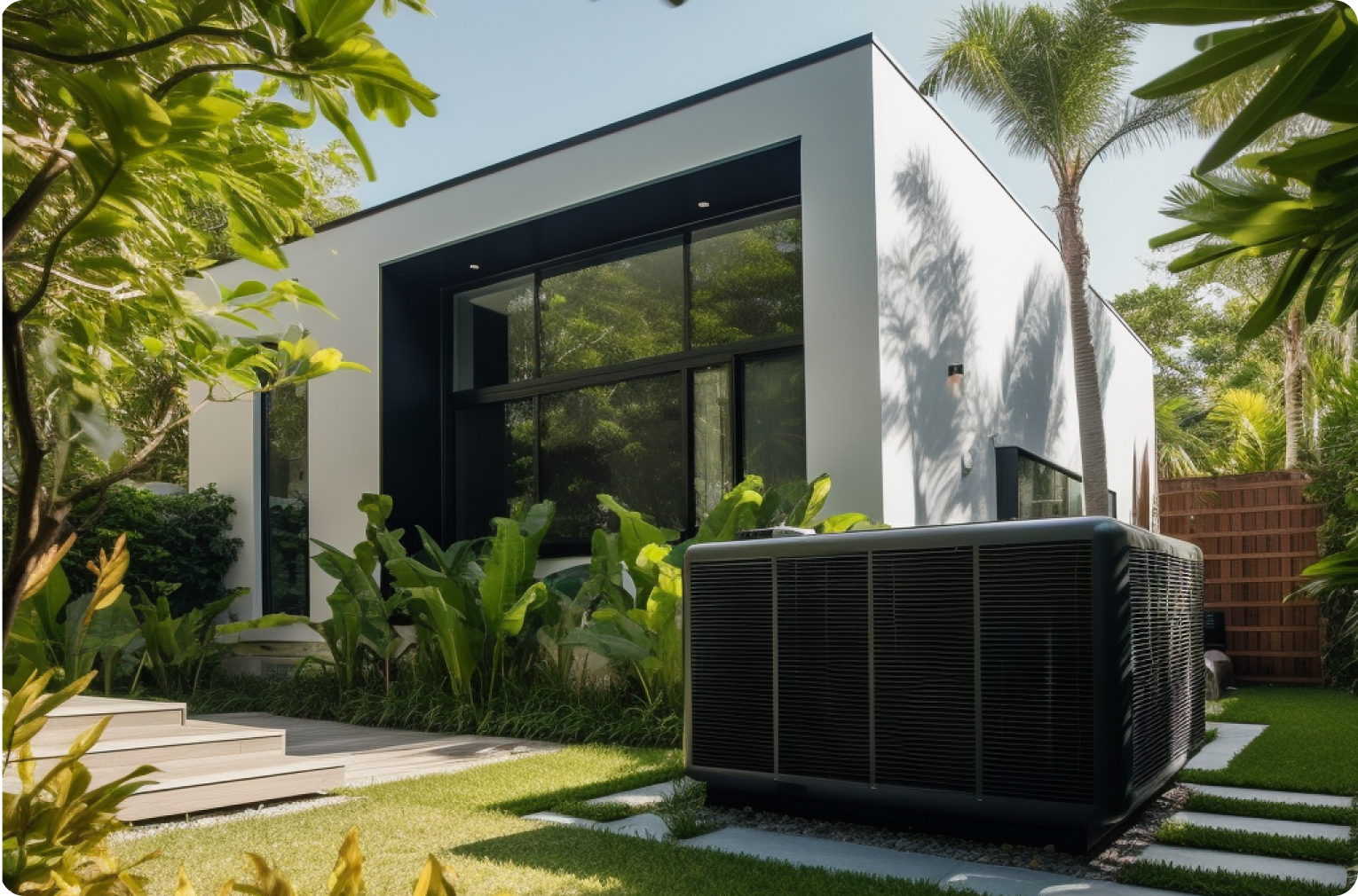 The Challenge
USS came to us because they wanted to ditch the paperwork and confusing Excel spreadsheets used to operate their business.
They needed a complete HVAC CRM system to input customer information, easily manage and track inventory, schedule appointments and service calls, convert leads to customers, and manage payroll—all in one place, while improving the customer experience.
During rapid growth, Excel cut business efficiency, leading to many errors, missed orders, and lost clients. A modern, convenient tool would help manage the team's growth, particularly for the HVAC installers and office groups, bookings, inventory management, reports, and document management.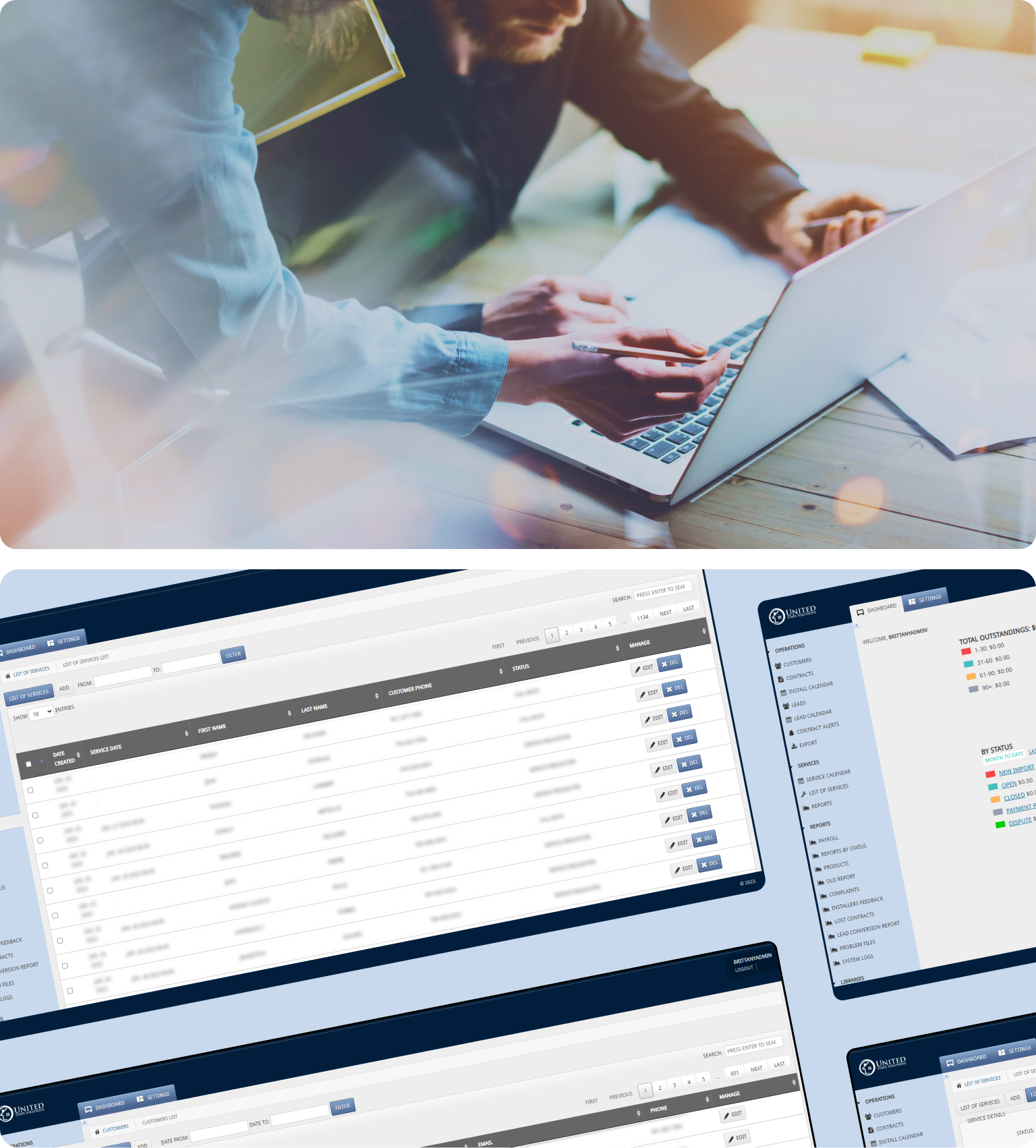 The Solution: An All-in-one Digital Upgrade
Having analyzed the client's business model, existing solution and requirements, we were able to recommend and design a complete in-house CRM solution with all the features they needed to scale up rapidly.
This included application sections and use flows around business processes unique to USS. Staff can now do high-level tasks within the CRM, from creating lead and customer profiles to booking appointments to checklists for equipment installation.
Recently, we updated the CRM to automatically develop leads from various landing pages of other websites. These leads can then easily convert to a contract with a simple click of a button.
The designed system features other key functionalities like user accounts for all company employees (including sales agents, managers, and installers), creating and modifying contracts for new and existing clients, efficiently scheduling service and installation appointments, generating and viewing multiple reports, managing warehouse inventory and pricing, and fully managing HR payroll.
Flexibility, scalability, and customization are the hallmarks of the HVAC CRM solution we developed. During the project, we added many new sections that improved communication between installers and customers, created current, in-depth reports, updated security features, and more.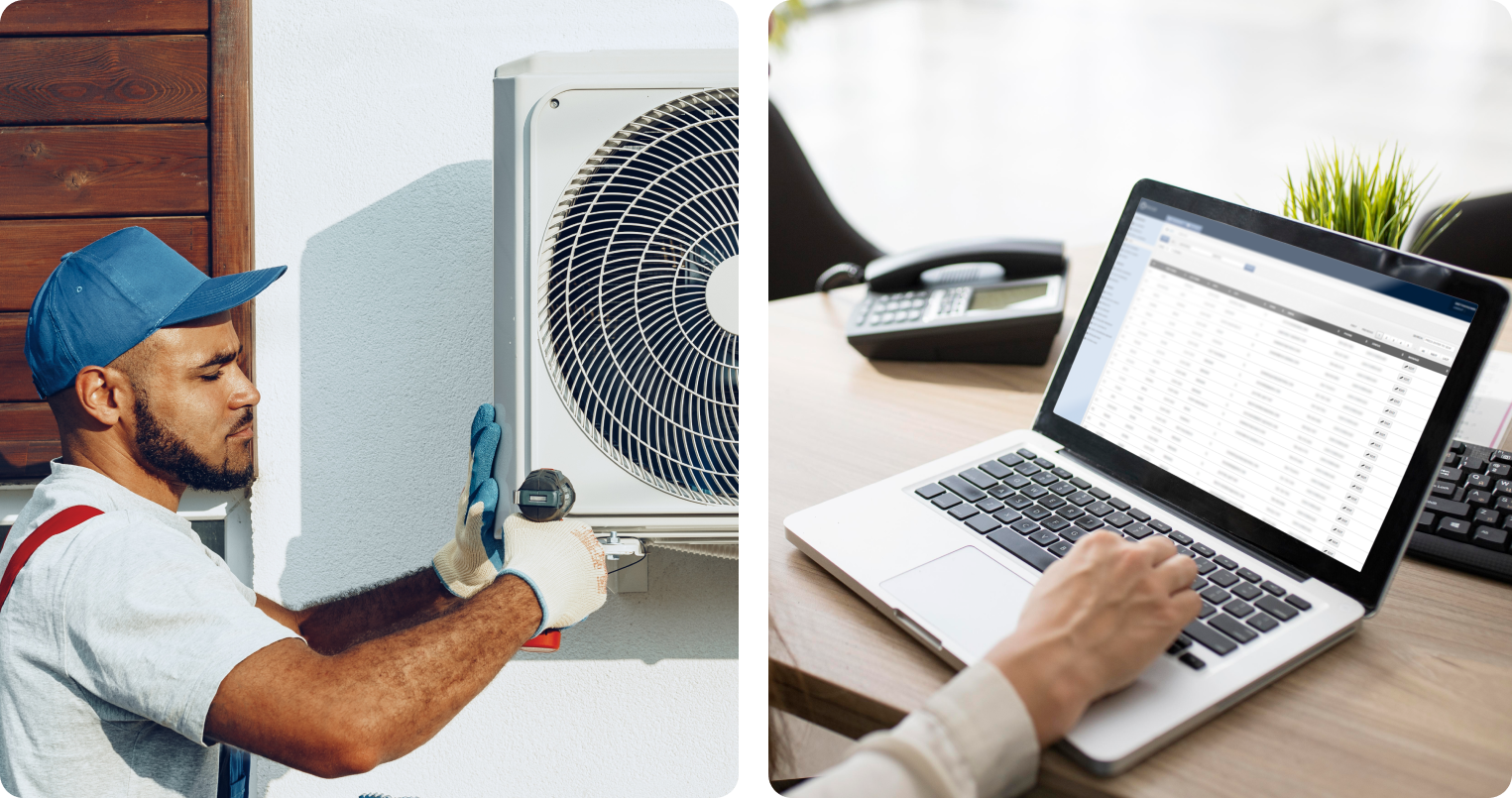 THE RESULT
USS can now connect every aspect of its business to one simple yet powerful system. Easily accessible and updated in real-time, the HVAC CRM gives everyone on its team a competitive edge, from the office to the field.