Web infrastructure management services are designed to help your business ensure smooth functioning online.
Web and IT infrastructure are critical to your business operations, so we provide comprehensive IT infrastructure management and support to keep your systems running efficiently and securely. We offer experience and expertise in managing various cloud infrastructure components, including servers, databases, virtualization services, firewalls, and more. Having us as an IT partner, you can rest assured that your web and IT infrastructure is safe, freeing you to focus on your core business activities without worrying about IT issues.
What are we going to do
Proactive server maintenance and management
As a part of cloud infrastructure management services, our team actively monitors your web server's performance and ensures its optimal operation, taking care of all updates and maintenance tasks.
Cloud IT infrastructure monitoring and management
We manage and optimize your IT infrastructure in the cloud, such as Microsoft Azure, proactively ensuring its scalability, reliability, and security and provide regular reports on its performance.
Disaster recovery planning
We help you develop a comprehensive disaster recovery plan that includes regular data backups and quick recovery options in case of emergencies.
Firewall and security management
Our team regularly updates and monitors your firewall and security systems to ensure maximum protection against cyber threats and attacks.
Network management and optimization
We help you with network infrastructure monitoring and optimization for better performance, security, and cost-effectiveness. We will proactively prevent, detect and address any issues that may arise.
Virtual server management
With remote infrastructure management, we keep an eye on your virtual server environment ensuring its optimal performance, scalability, and security and provide regular reports and updates.
Database management and optimization
We oversee and enhance your databases, guaranteeing peak performance, security, and scalability while delivering routine reports and improvement suggestions.
Technical support and issue resolution
Our managed cloud infrastructure services include technical support and quick issue resolution, guaranteeing the continuous smooth operation of your web infrastructure.
With cloud infrastructure management we fully cover your business.
Our SLA ensures that there's someone there, monitoring your cloud assets carefully, ready to hop in and optimize resources and make adjustments or repairs when they're needed.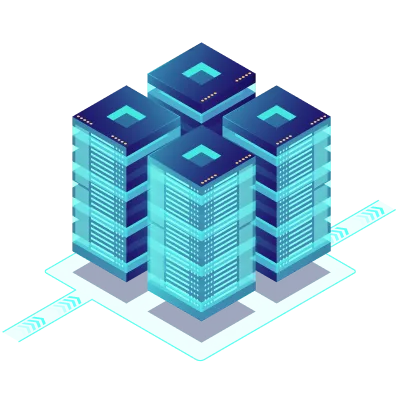 Saas / Application
Infrastructure
Guaranteed availability of our team to address support requests as a first priority.
24/7/365 servers monitoring and protection.
Enhanced backup policies.
Close monitoring of IT infrastructure uptime and all activity around it.
Quick incident's response time: within or outside business hours.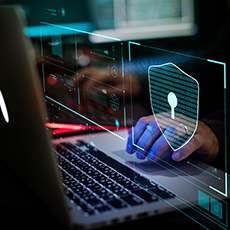 Proactive Cloud Protection
We believe in providing proactive protection and support for our clients. We don't wait for something to go wrong before we take action. Instead, we aim to prevent problems from happening in the first place. Our team regularly monitors your online infrastructure to identify potential issues and take preventative measures to keep them at bay. We provide ongoing maintenance and support to ensure your servers and web services run smoothly and efficiently. Knowing that your technology is in good hands, we bring you peace of mind and focus on your core strengths.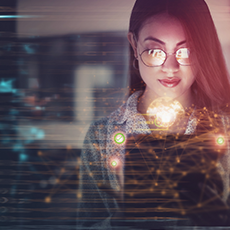 Reactive Cloud Partner
As your cloud IT infrastructure partner, we understand that things can sometimes go wrong, even with the best proactive measures in place. That's why we take a reactive approach to our managed services beyond monitoring and maintenance. With our iron-clad SLA, you can rest assured that we will provide the support you need when you need it, ensuring that your web infrastructure stays up and running smoothly.
Do you know how much an outage could cost your business?
Downtime calculator will help you measure the business impact of a potential IT disaster for whatever reason:
hacked website, server being down or your business application malfunction.
| Timespan | Lost Revenue | Lost Productivity | Total Lost |
| --- | --- | --- | --- |
| Every Week | | | |
| Every Day | | | |
| Every Hour | | | |
| Every Minute | | | |
Let's make something
awesome together!
Our team is always excited to hear about your project and explore the possibilities of working together. Whether you have a specific idea in mind or are starting from scratch, we're here to help.
Not Just Clients. Partners and Friends