Website and application development for My Main Street
My Main Street is an initiative to help drive business and restore vibrancy to local communities across southern Ontario through two programs, Local Business Accelerator and Community Activator. The Business Accelerator revitalizes local main streets by providing economic support and opportunities to residents, entrepreneurs, and existing businesses.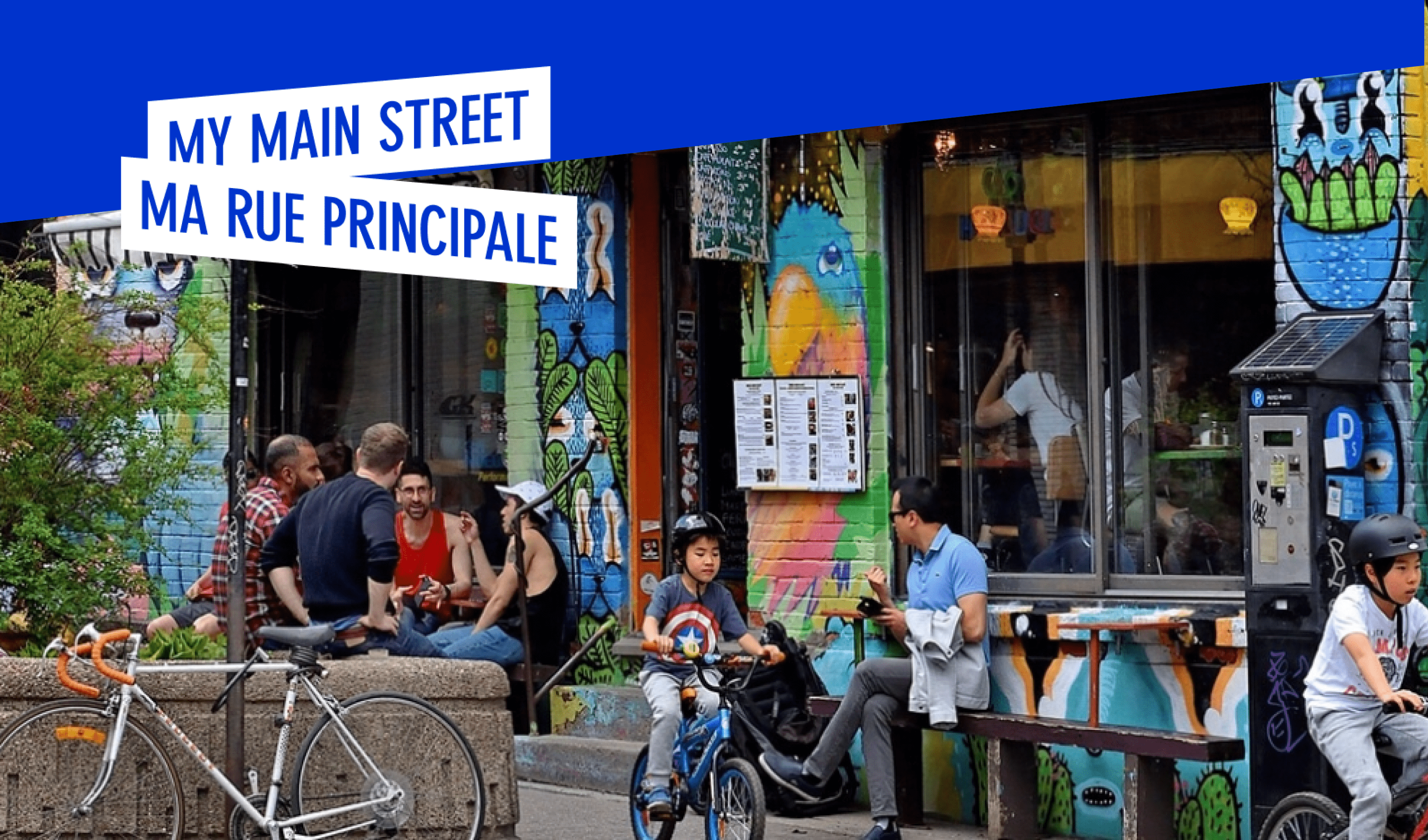 The Challenge
My Main Street needed a new website to function as a portal, information hub, and liaison for local communities and businesses. They reached out to us to develop a digital solution to help businesses find, qualify and apply for funding within local communities and access educational and supporting resources.
Discovery Phase
During the discovery phase, we worked closely with the My Main Street team to understand the programs, requirements, and business processes to help us determine the final scope of the project.
UI/UX
UI/UX was an essential component to ensure an intuitive web experience, including navigation, layout, accessibility, and a pleasant look and feel. We wanted to ensure both communities and businesses see My Main Street as a digital bridge helping drive their business operations and supporting activities.
Web Design
We used Craft CMS to create a high-performing website that includes a series of custom functionalities to enable effective communication between businesses and communities and easy access to all necessary information.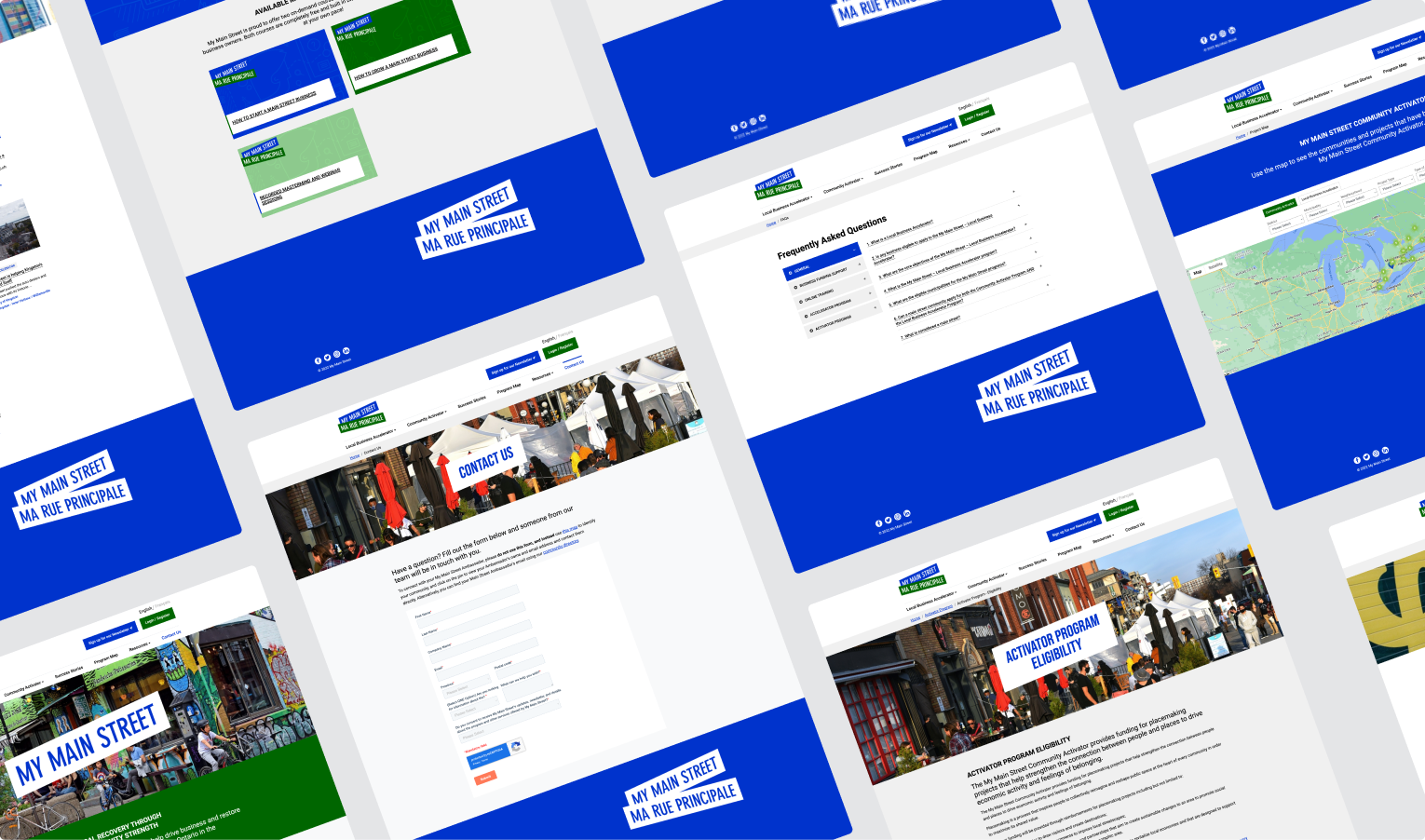 Portal
We developed a custom portal to allow businesses to search and apply for funding projects within the program. An extensive search functionality includes community search criteria such as district, municipality, neighborhood, etc. Communities can use a portal as a forum to share information about their location, demographics, and other metrics that showcase the needs and opportunities of neighborhoods and public spaces more accurately. The portal is integrated with the HubSpot CRM system.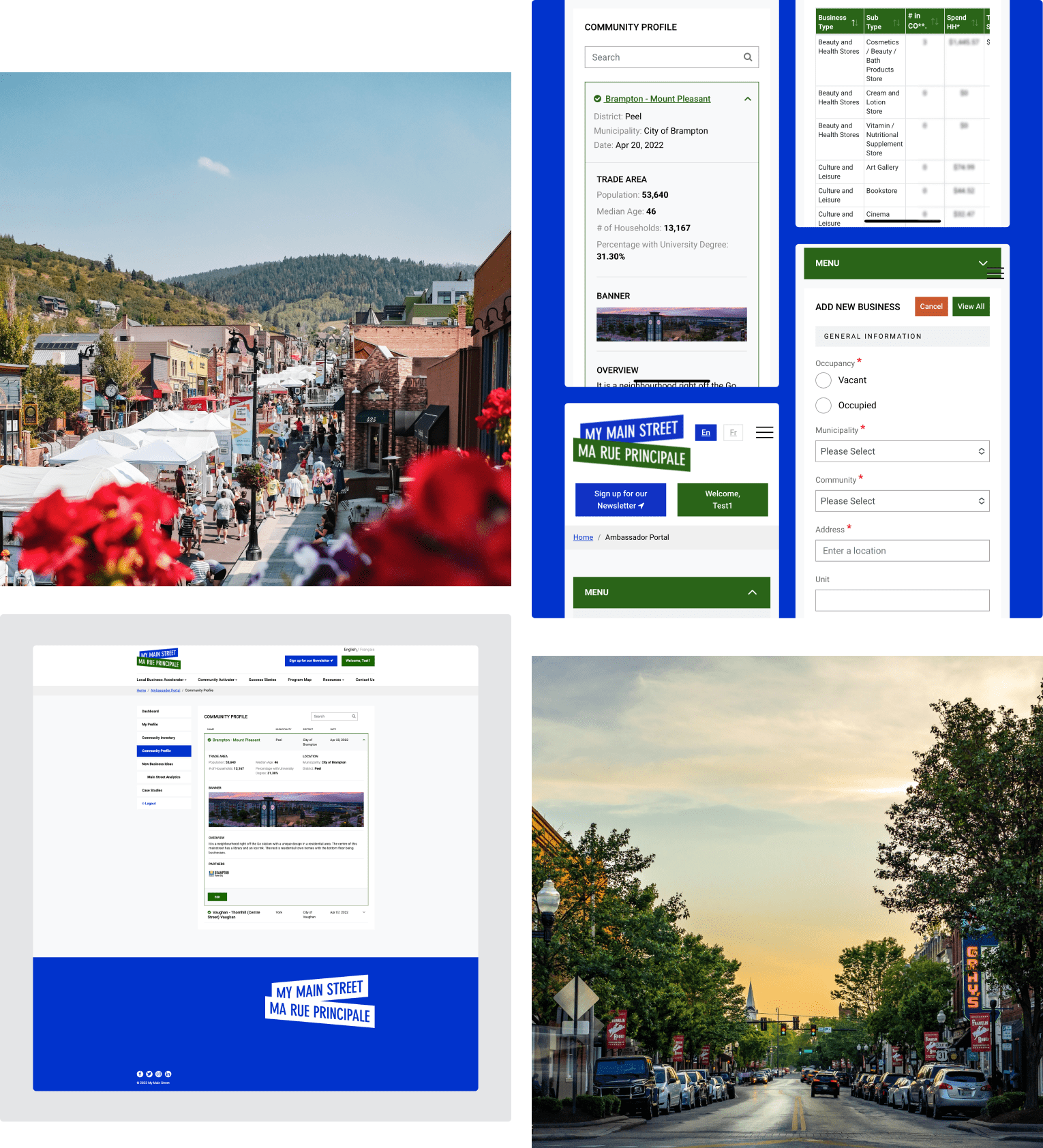 Interactive Map
A versatile interactive map is a great asset of the solution, acting as a connection point and allowing businesses to find community-supported projects. What makes the map unique is its geographic search capabilities and how it provides project-based information.
Prequalification and Eligibility Form
Because business owners and entrepreneurs must qualify to participate in the various projects offered by My Main Street, we created a digital tool allowing visitors to see if they prequalify. This simple and easy-to-use form allows interested parties to determine their eligibility instantly.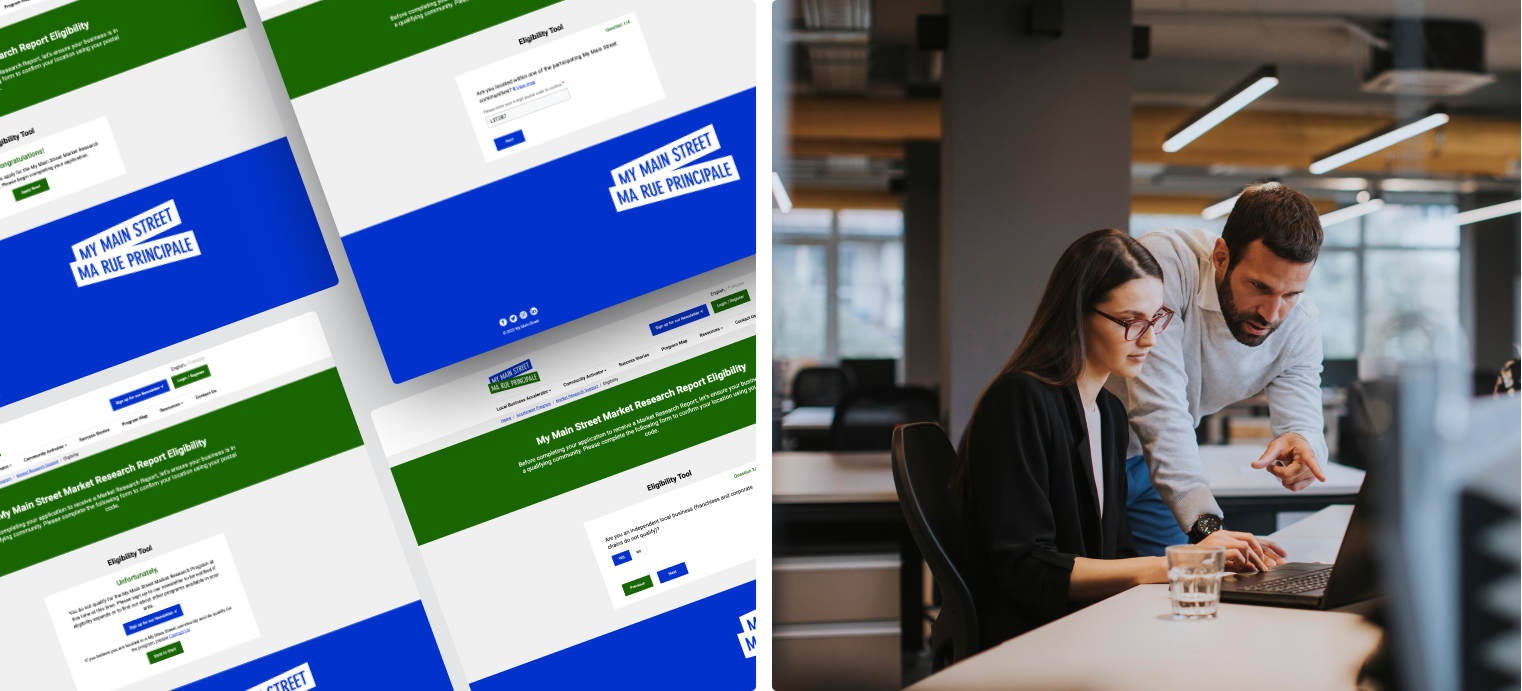 Community Dashboards
As this is a community-based project, it's helpful to both target audiences to have a visible representation of the information for each community. Community dashboards comprise all the necessary information in a single place, allowing interested parties to obtain necessary information.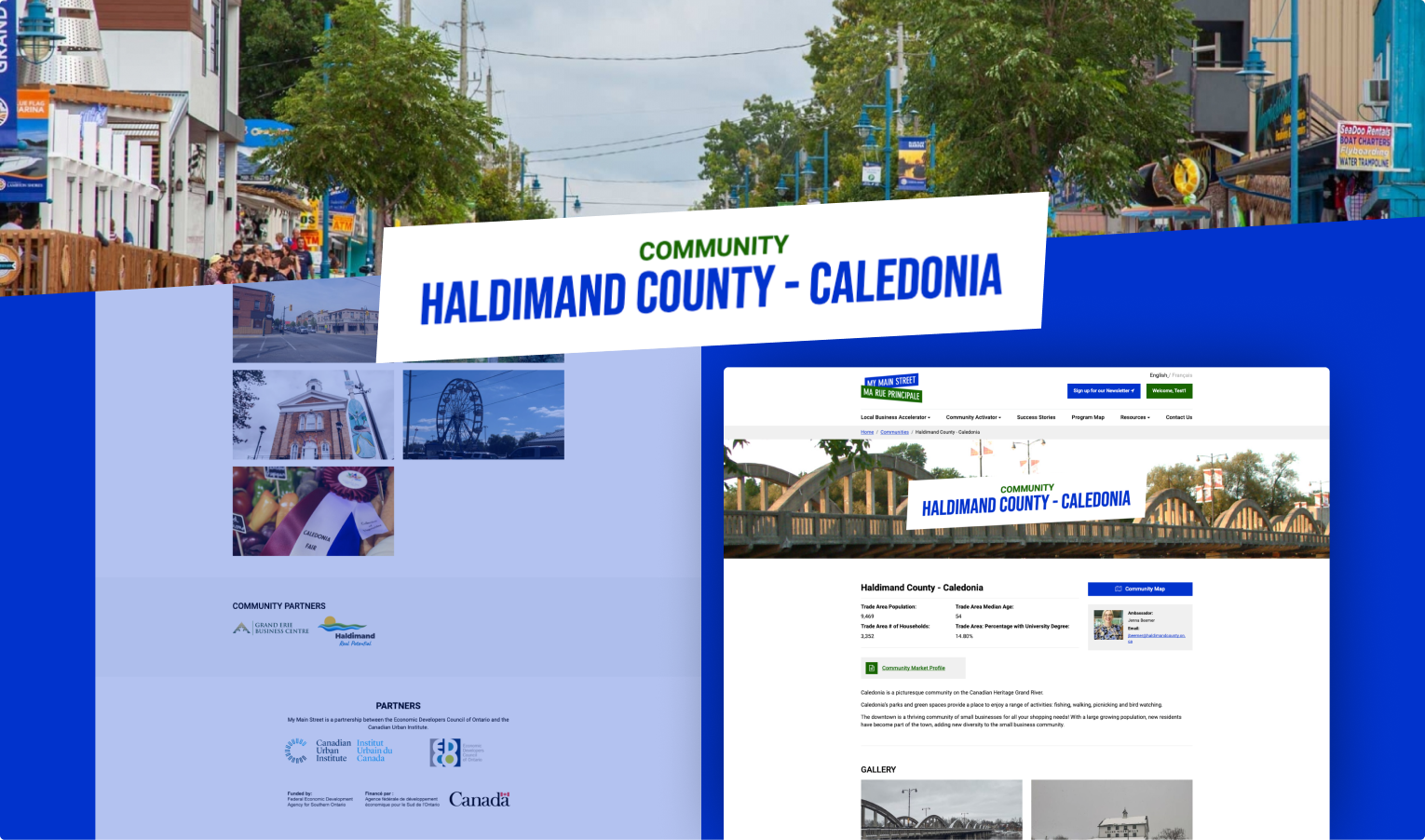 Online Training
To further immerse businesses in the project, online courses and on-demand webinars are available to advance the knowledge of business owners and entrepreneurs about My Main Street and its purpose.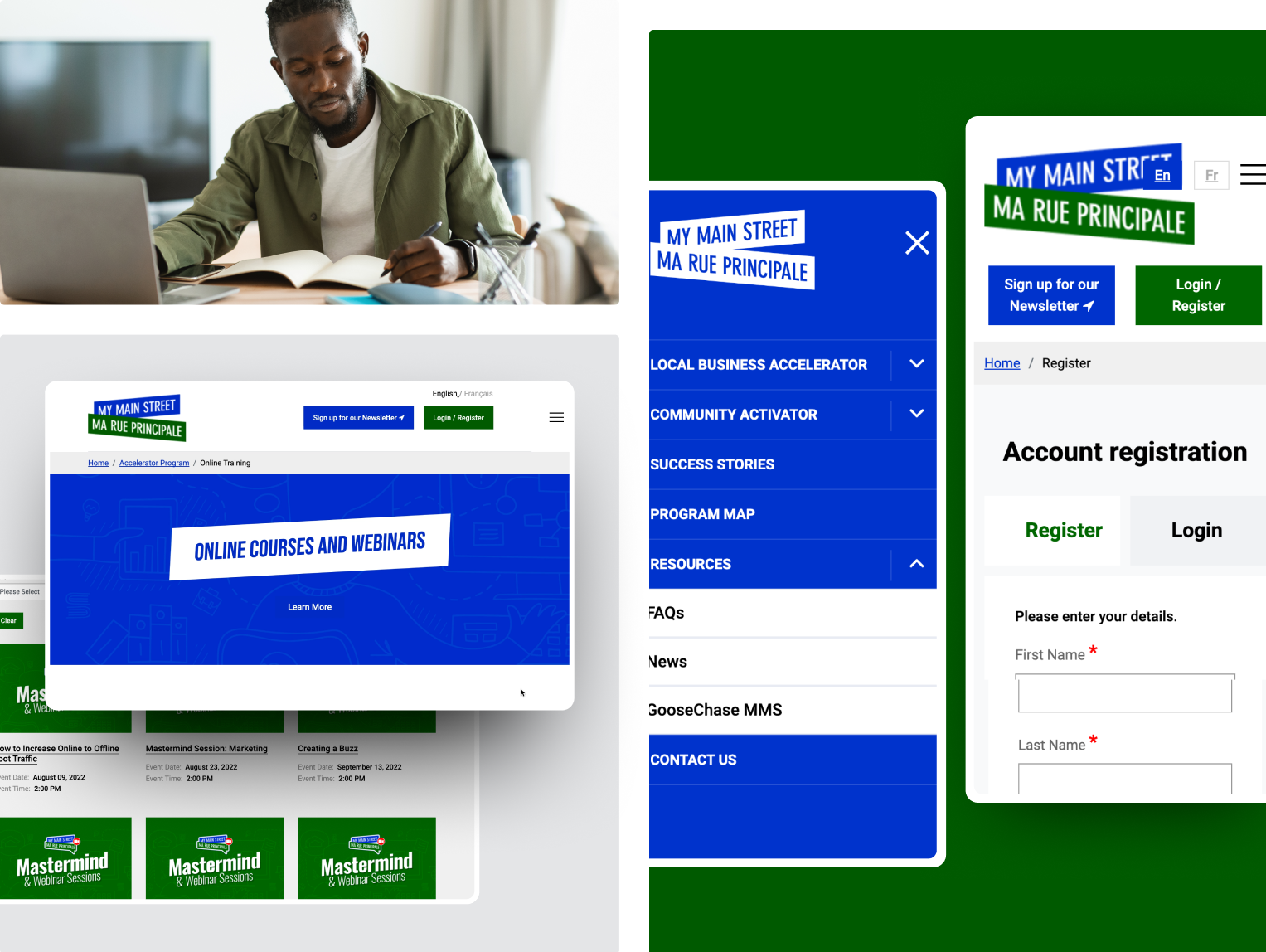 The Result
A modern, high-performing, customer-centric website that brings together businesses and local communities to drive businesses that support communities and their needs.