Website for StartUpHere Toronto
StartUp HERE Toronto is a brand new, daily virtual destination for investors and potential entrepreneurs looking for opportunities to start and grow the business in Toronto. Successful branding implementation developed by Cossette resulted in a sharp, contemporary, highly interactive and content driven website. What makes this website convenient, engaging and customer friendly?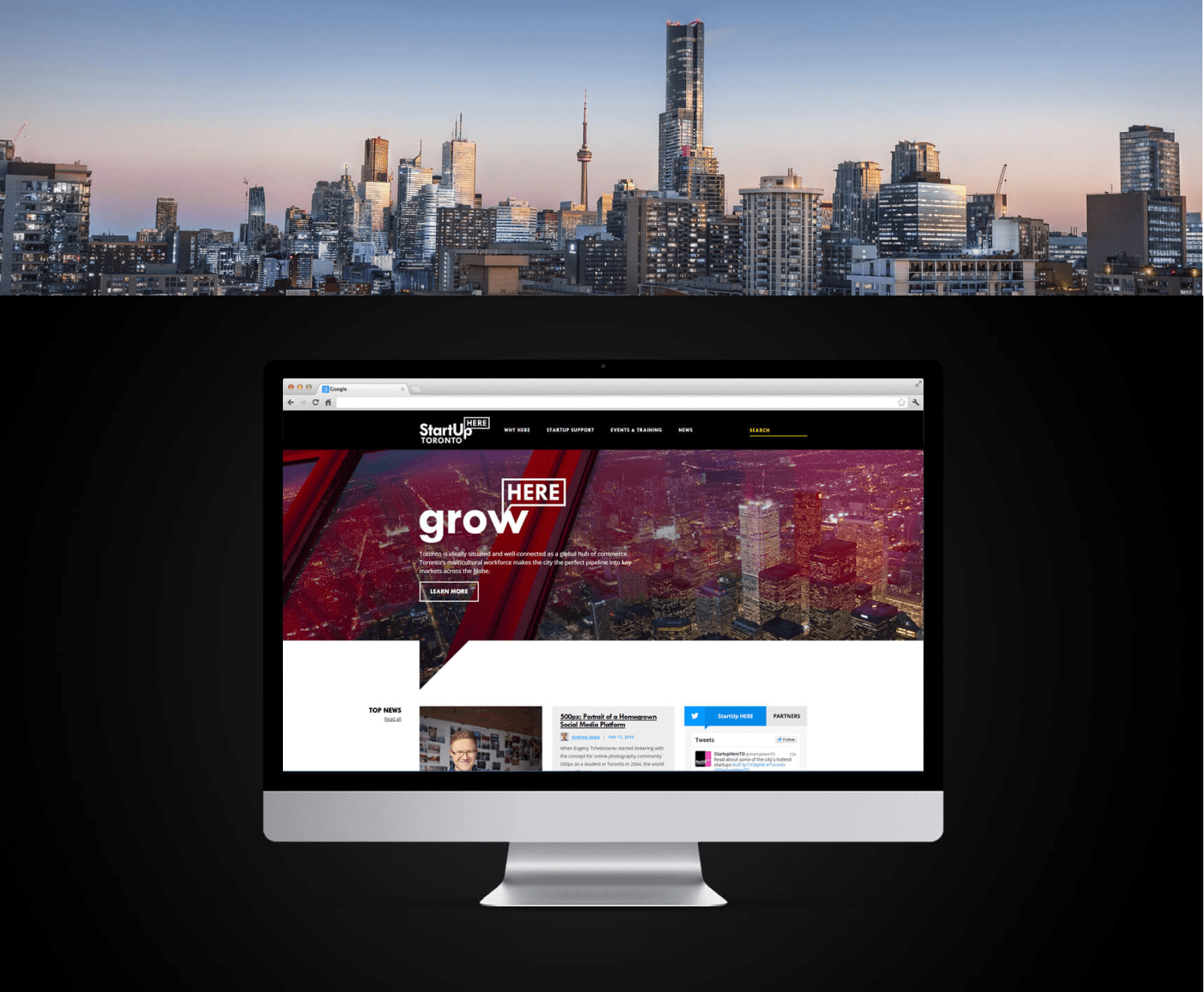 User Experience
Landing on StartUp Here Toronto any time from desktop, tablet or mobile devices, your interactive journey through vibrant Toronto community starts thanks to easy-to-navigate user interface, strong and clear messaging, sharp visual elements and variety of relevant and engaging content.
Look and Feel
Simple and visually appealing design, great use of Toronto photography and compelling headlines capture immediately user's attention and lead to call to action. Every page is designed to convey fresh, relevant and consistent message along with meaningful and effective visual support.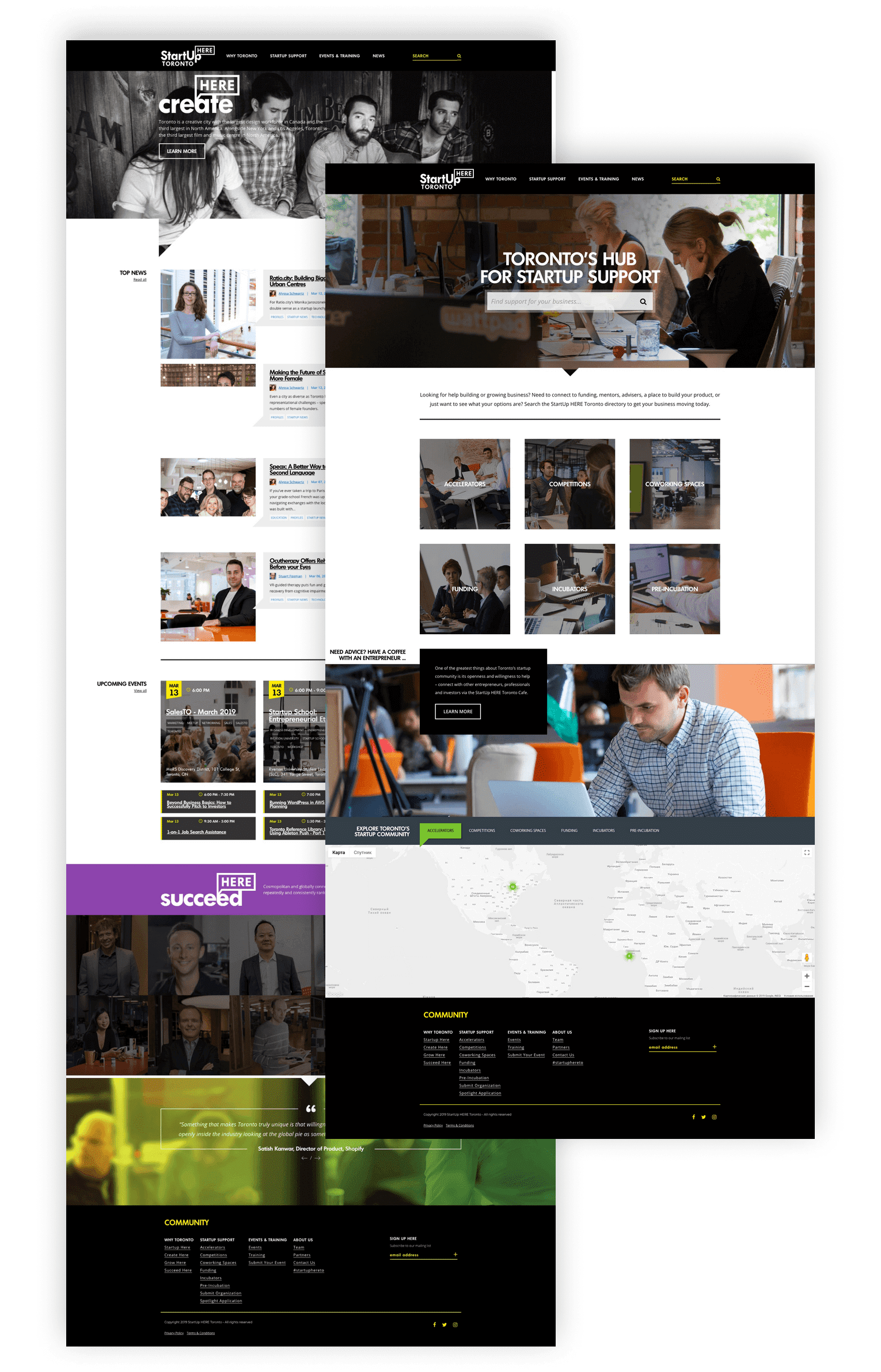 Website Functionality and Management
A handful of various additions to automate processes make the website easy-to use, flexible and highly interactive.
Effective content placement and distribution accommodate both visitors and content contributors
Lead and requests acquisition and serving
Embedded social media feeds and sharing are aggregated and displayed in real time
Sales Force, MailChimp, Zoho and others platforms
Customer Centric Content
StartUp here is a platform that provides an impressive collection of resources and information shared by Toronto community of entrepreneurs in real time. Sections of events, training, workshops and the latest community news are well-organized by date, type, theme, industry and contributors and address a variety of relevant topics. Customized filters and search function ensure quick and easy access to any content, as needed.