Website Design for Digital Main Street
In the 21st century where online businesses outpace brick and mortar vendors, it is important for those of the latter group to learn and play on the digital field. Digital Main Street is a great example of such an effort. It is forming a team of local businesses that would level the playing field and work together for a stronger local business community.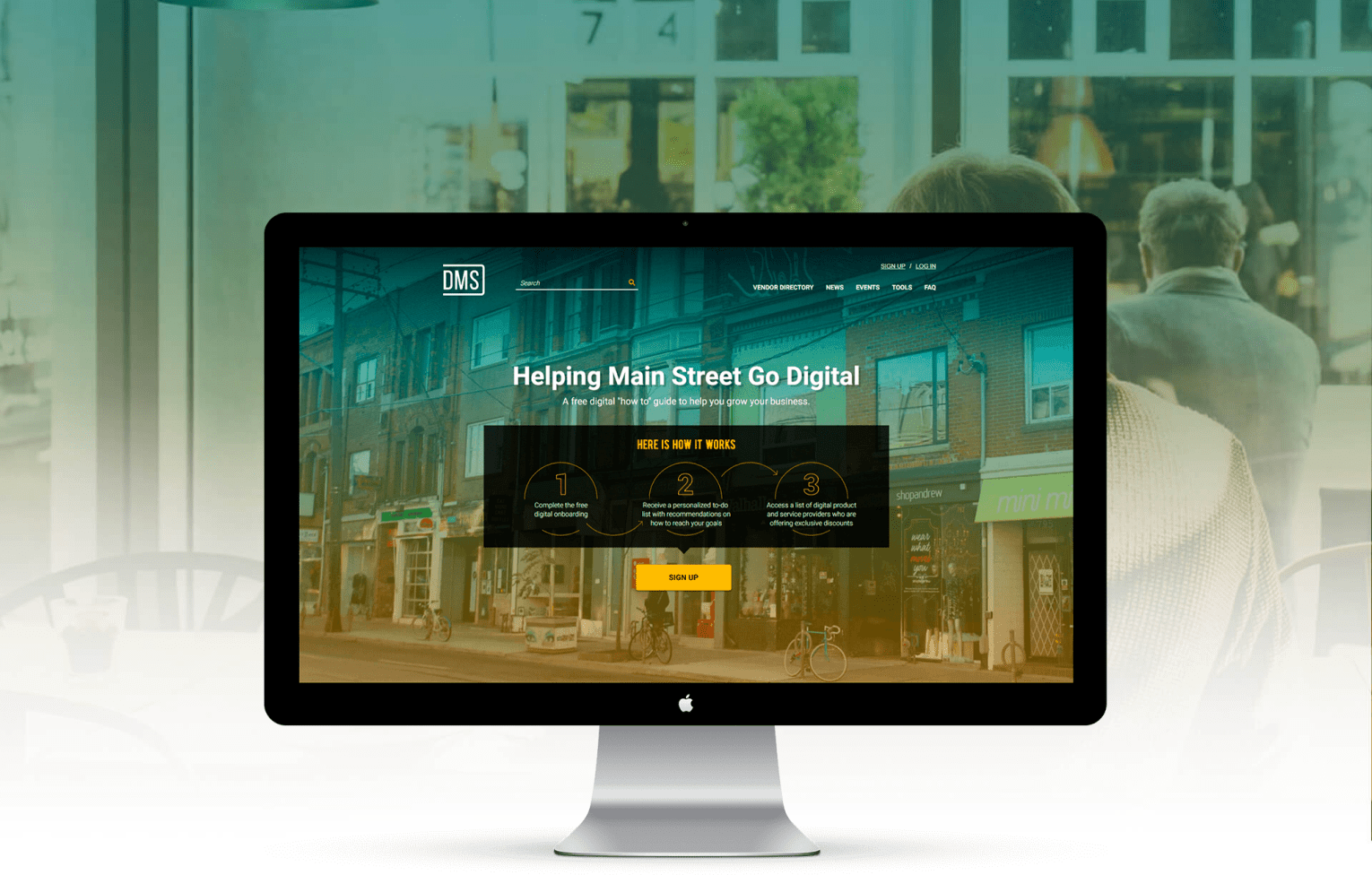 PRIMARY CHALLENGES AND GOALS
This ambitious web development project aimed to create a digital space which would bring real, brick and mortar shops and businesses together. The challenge was to recreate the look and feel of a busy midtown neighborhood within a digital environment with clear, easy to access digital tools and services.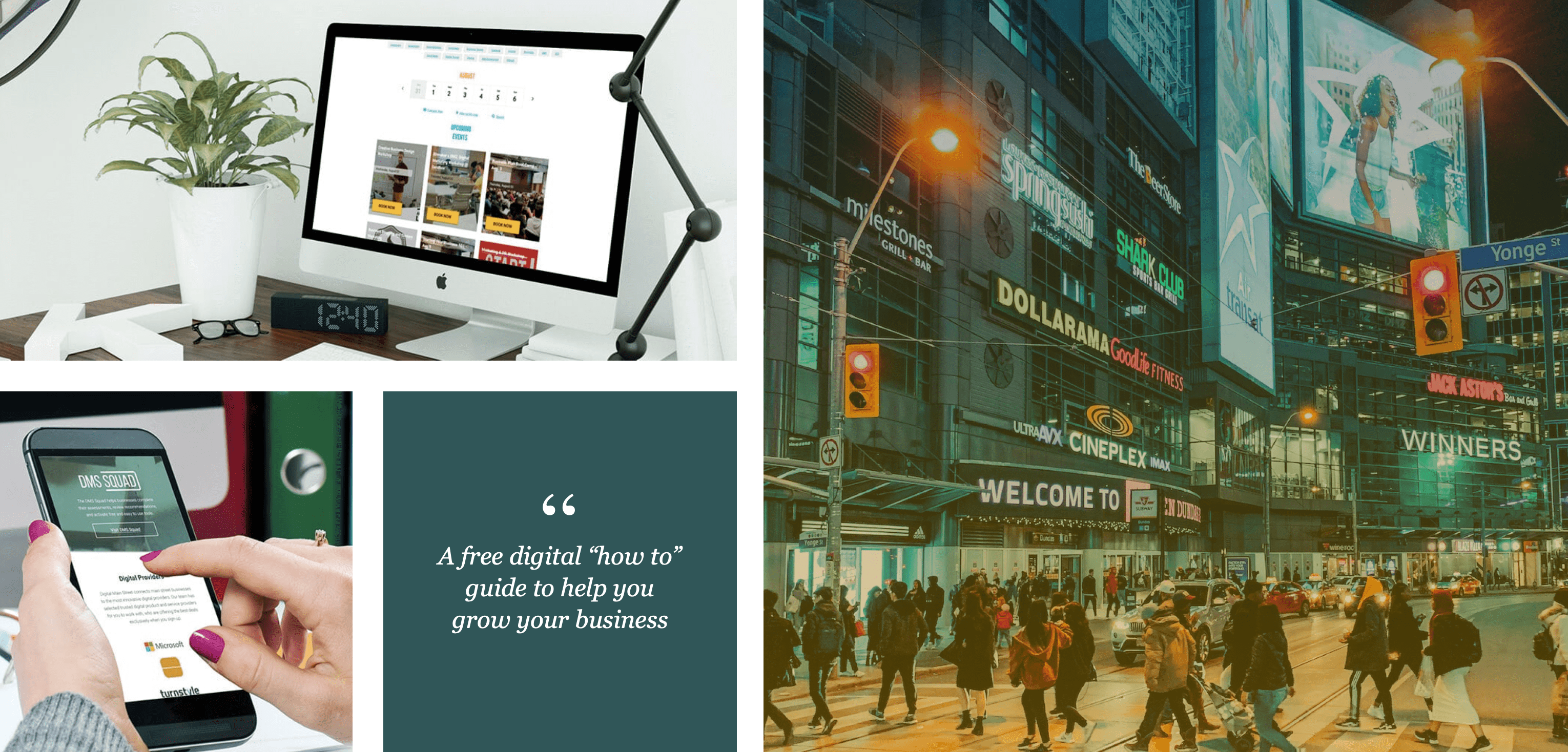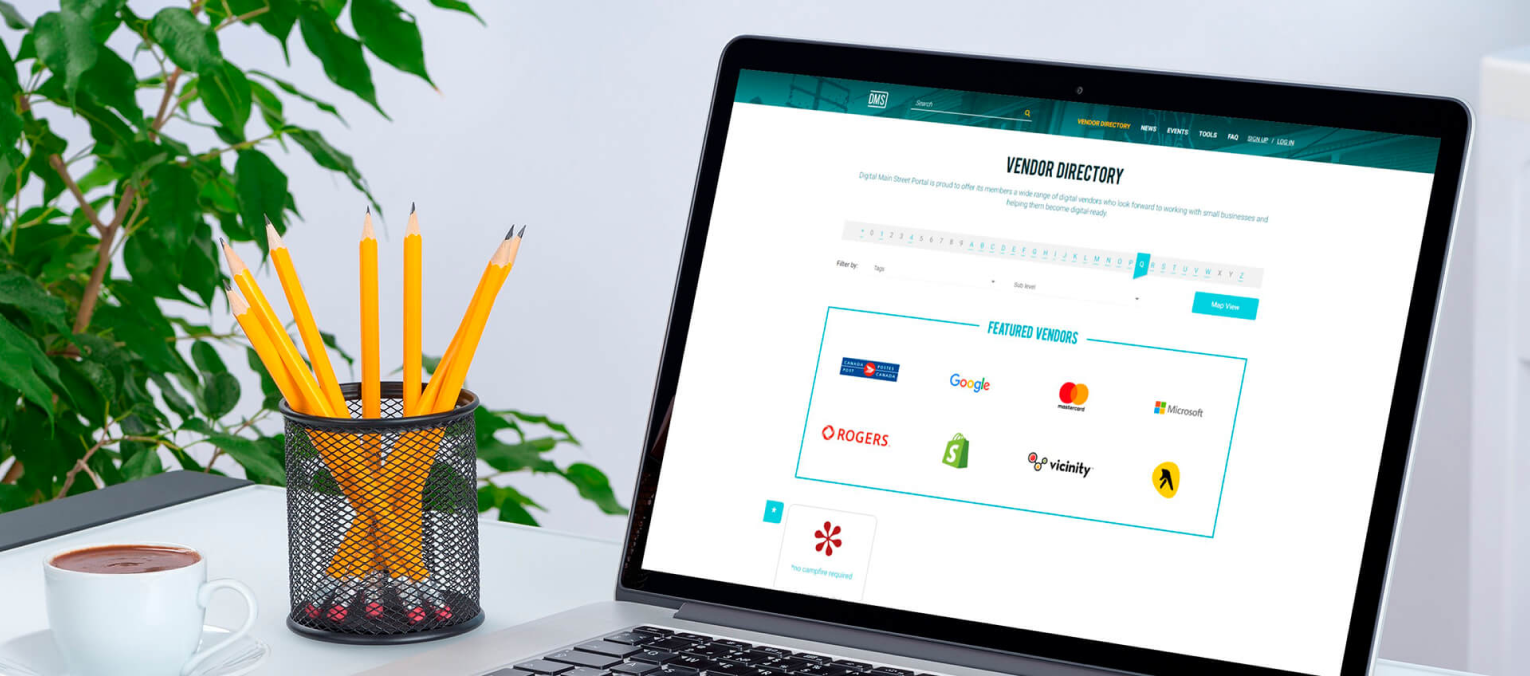 ACCESSIBILITY AND EASE OF USE
It was important to make sure the site has an easy to use mobile version that focuses on helping business owners navigate between its sections adn find exactly what they need. The text-background contrast allows for a lot of white space, making everything clear and readable, ensuring that a busy vendor can make good use of the site from any device, whether desktop, phone or tablet computer.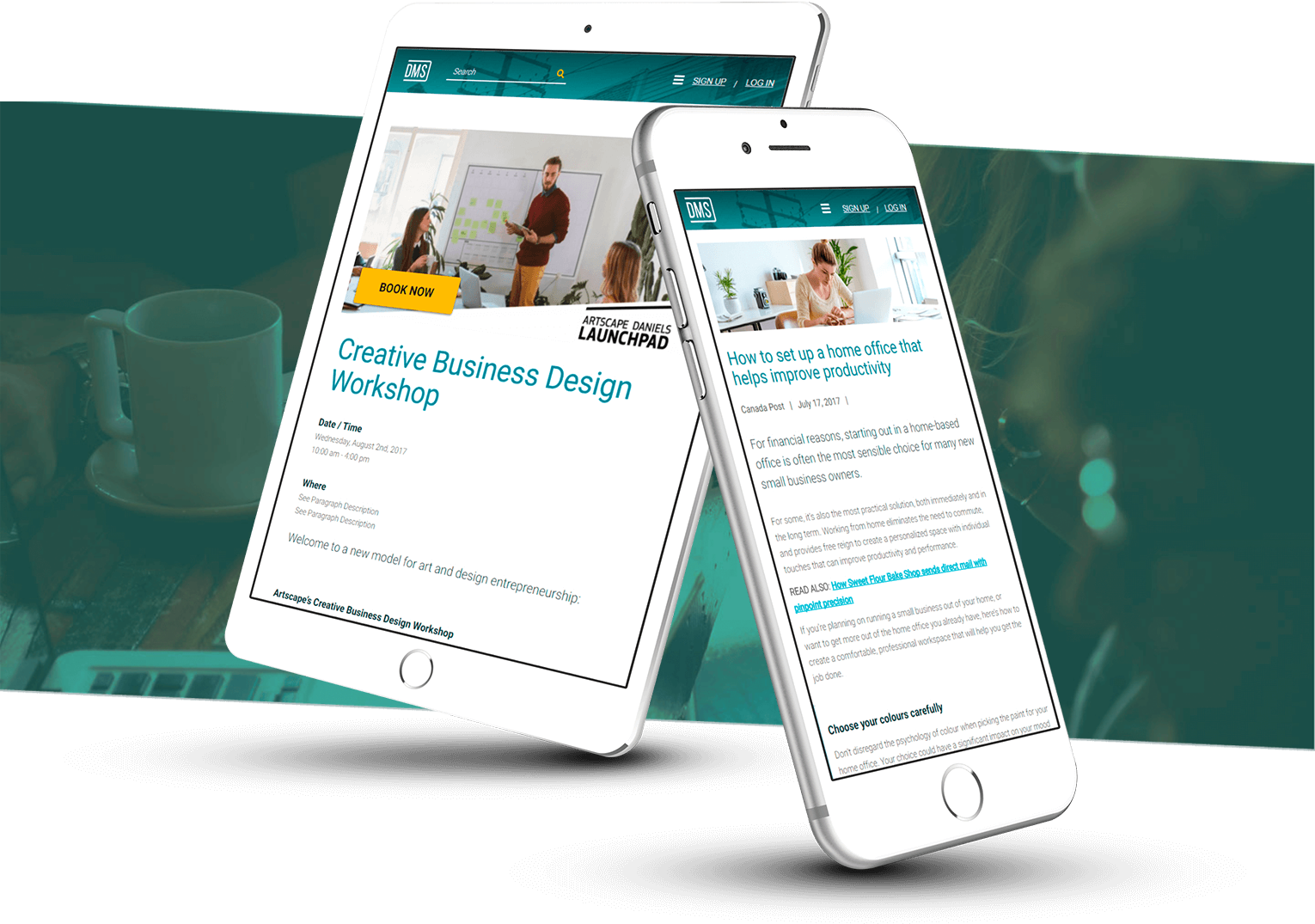 AIM TO PROMOTE AND CONNECT
The luminous semi-clear backgrounds recreate the feel of a lively street with coffee shops and busy night life, setting a perfect contrast with the white text of different labs, workshops and meetings the users are invited to take part of. Other secions of the site help promote local shops who had joined the effort, connecting them into a large network that will succeed in the digital age.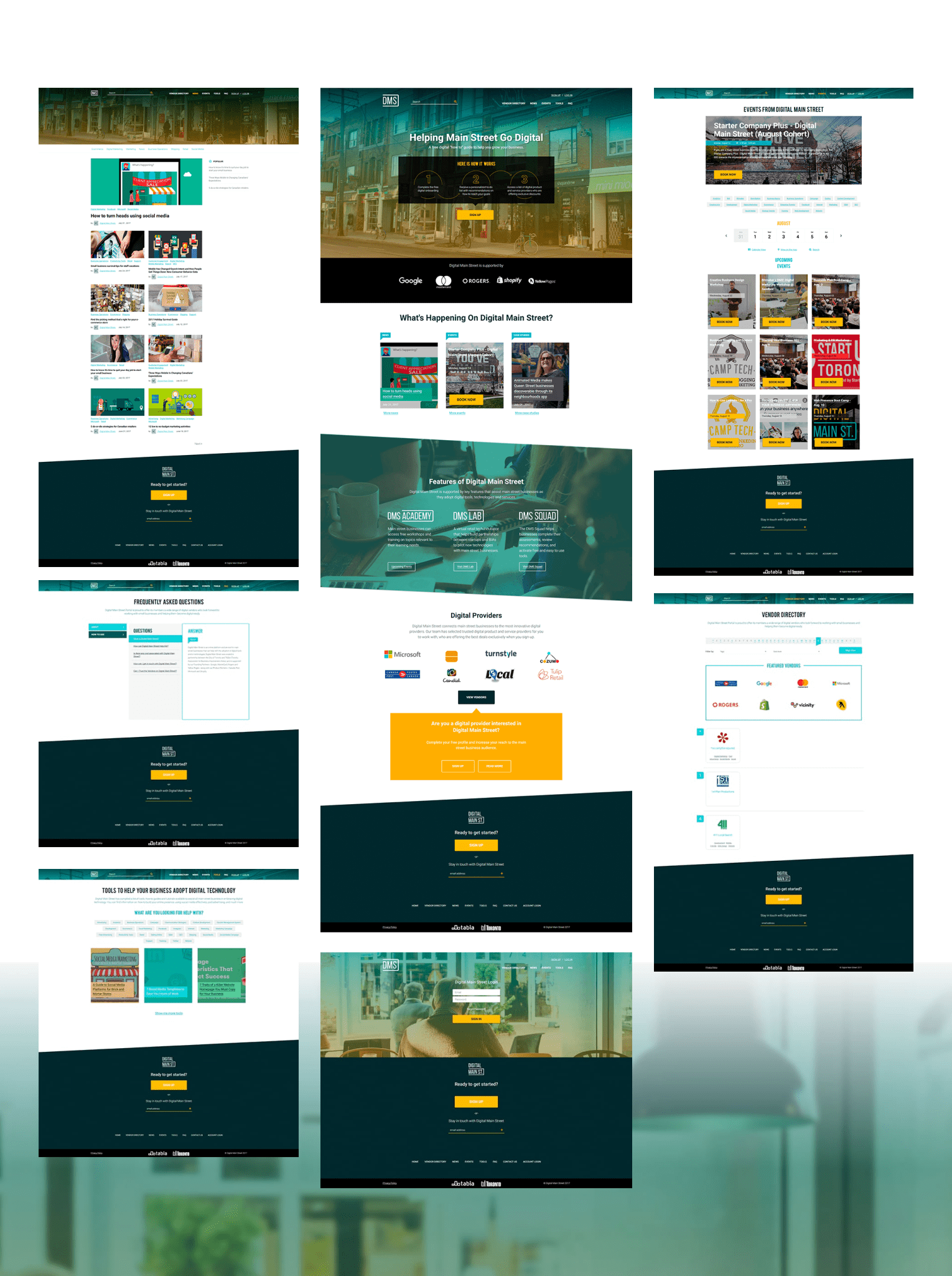 THE RESULT
The result is a digitized Main street web portal that brings businesses together and will eventually help revitalize the neighborhood itself and help its people thrive. We are proud to be on the cutting edge of this digital transformation and are looking forward to follow the success of this project as it grows and develops.