Website design for Diaronex
Diaronex is a traditional, all-natural herbal remedy for digestive health that provides effective relief, giving you the peace of mind to get on with your day.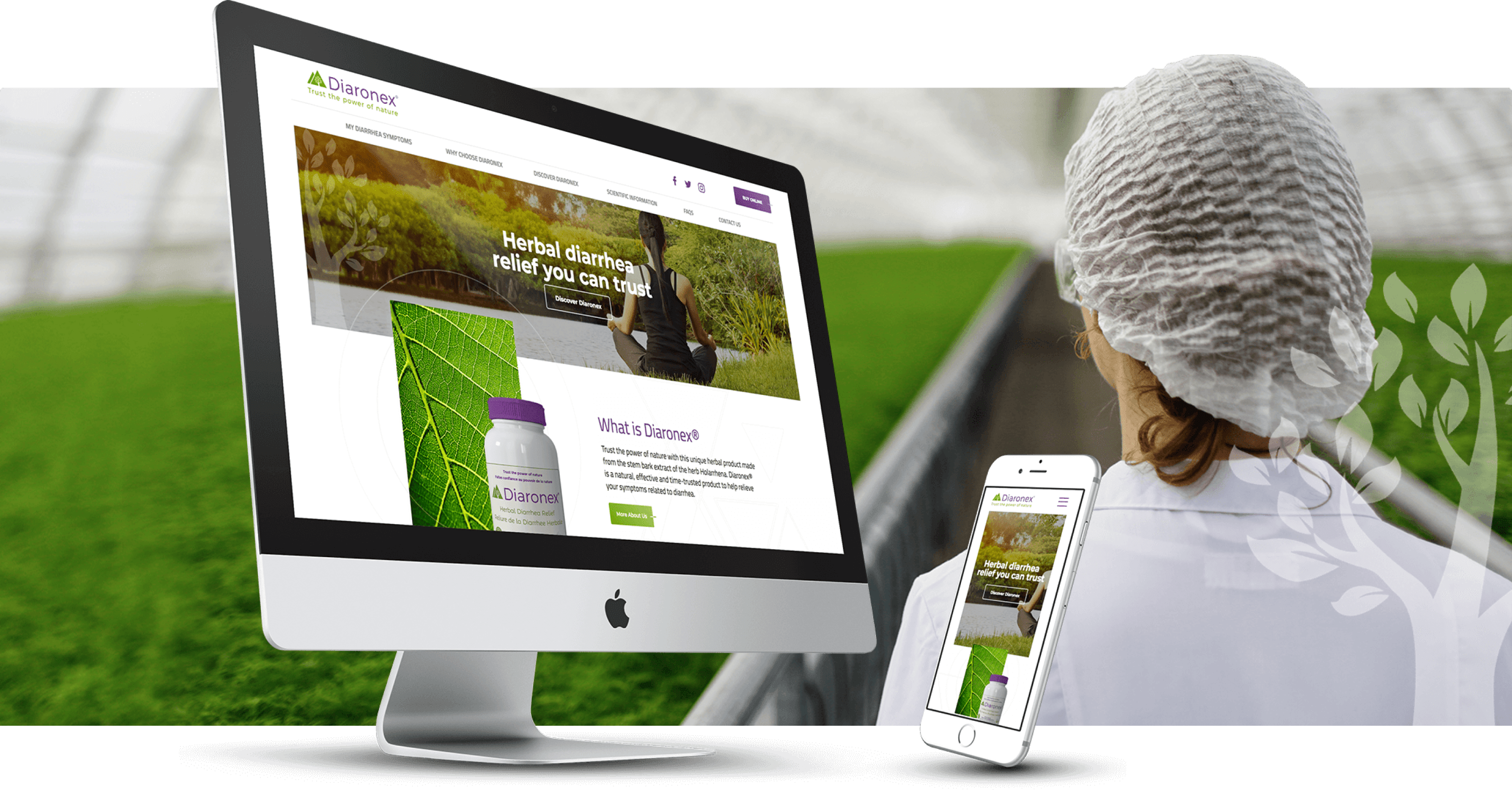 Strong, informative content
Developed to help consumers make informed choices, the bright, clean website introduces this new product with strong content clearly outlining how Diaronex can help manage digestive symptoms in a variety of relatable circumstances.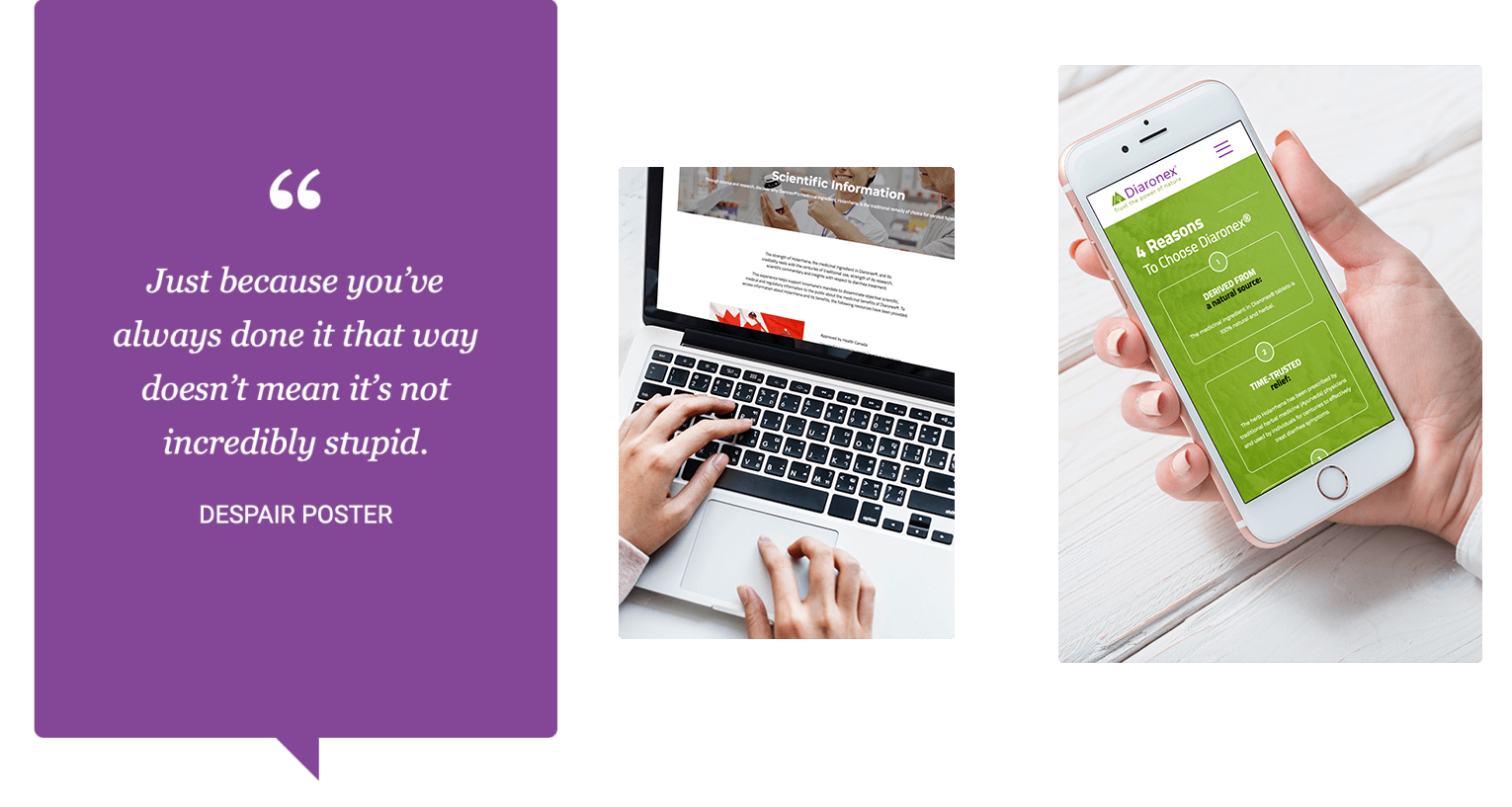 WEBSITE DESIGN

Simplified shopping experience
As Diaronex's main sales platform, online purchasing options needed close at hand, yet unobtrusive. With seamless e-commerce integration, users can check out quickly and easily, with the confidence that they are buying directly from the manufacturer.
Efficient marketing integration
Straightforward sign up forms gather contact information and segmentation data from warm leads, feeding directly through to Diaronex's email marketing platform for streamlined and compliant customer engagement.
Buy online, on any device
Responsive across all devices, the adaptable layout ensures that the ability to buy online remains easily accessible without compromising on clarity of message.
Responsive Web Design Mobile Performance
The streamlined mobile experience means that customers can access vital information at a moment's notice. The responsive design effectively collapses detailed information into scannable categories, ensuring the user is not overwhelmed when using a device with a smaller screen.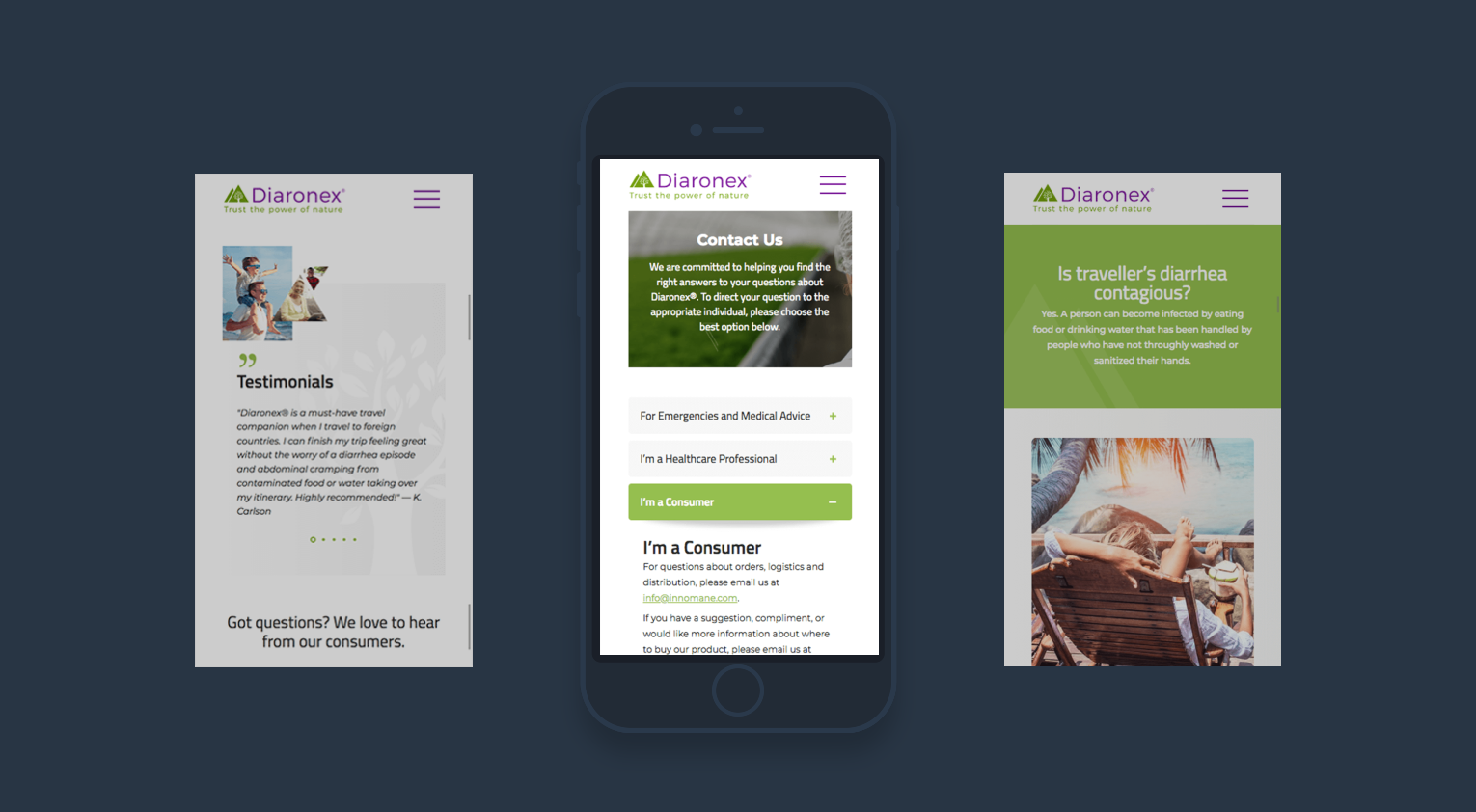 Key pages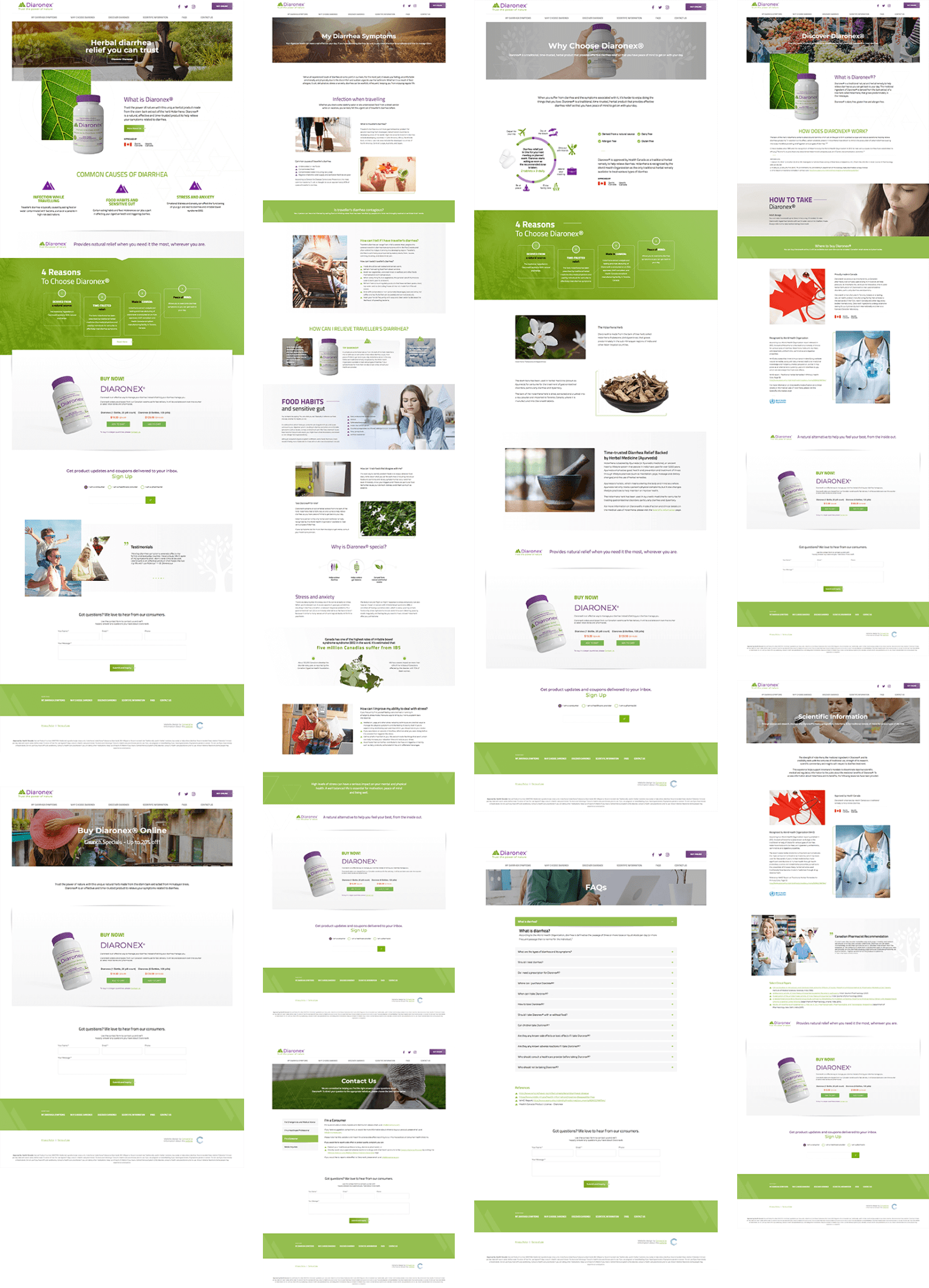 THE RESULT
The result is an informative sales and marketing tool that authentically connects with Diaronex target audience, offering trustworthy advice and solutions to common yet sensitive health and wellbeing issues.