Website design for Oleumm8
Oleumm8 is a cold-pressed vegan Omega 3 cooking oil that offers a range of health benefits, helping you to stay healthy now and in the future.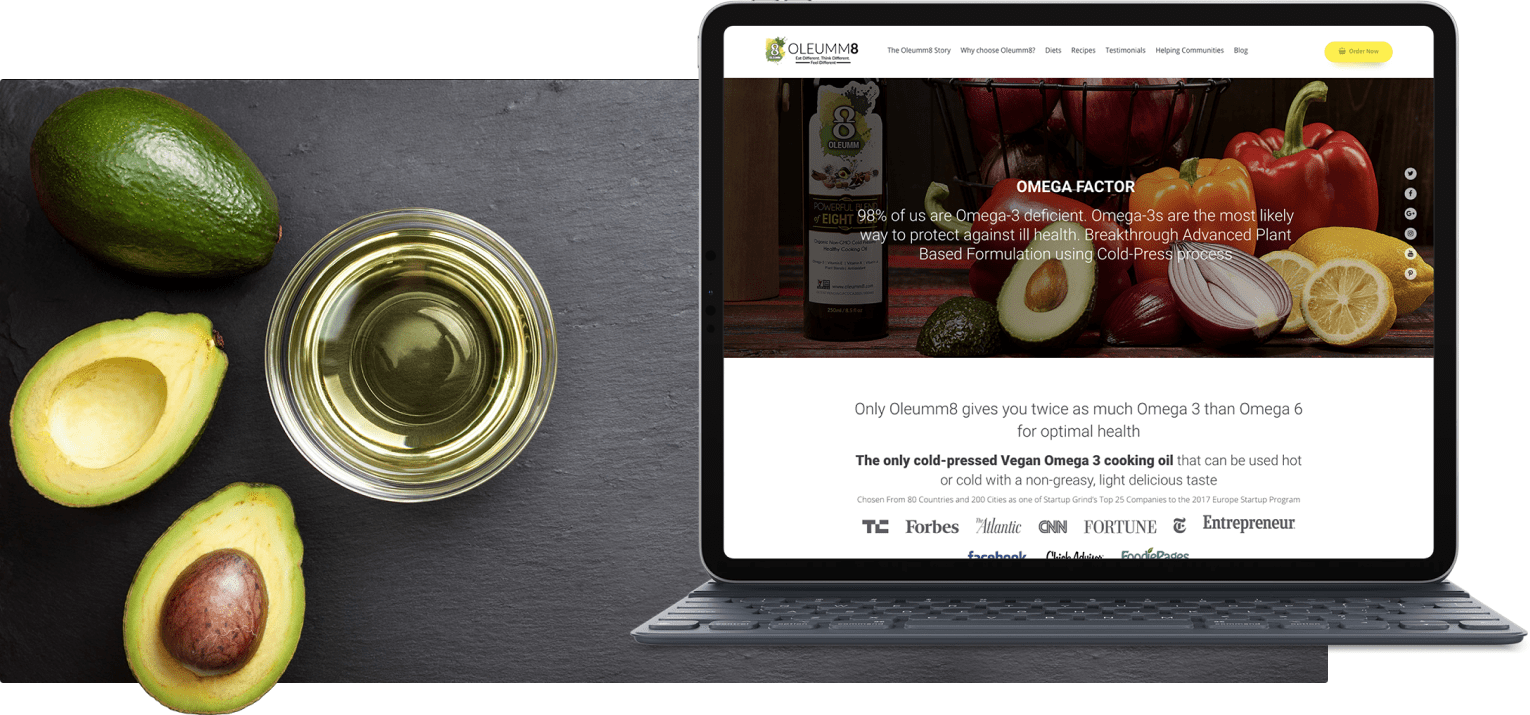 Strong, informative content
Designed to help consumers make informed choices about their health, this fresh, modern website provides practical and transparent diets, recipes and nutritional information, supported by testimonials and studies from respected publications.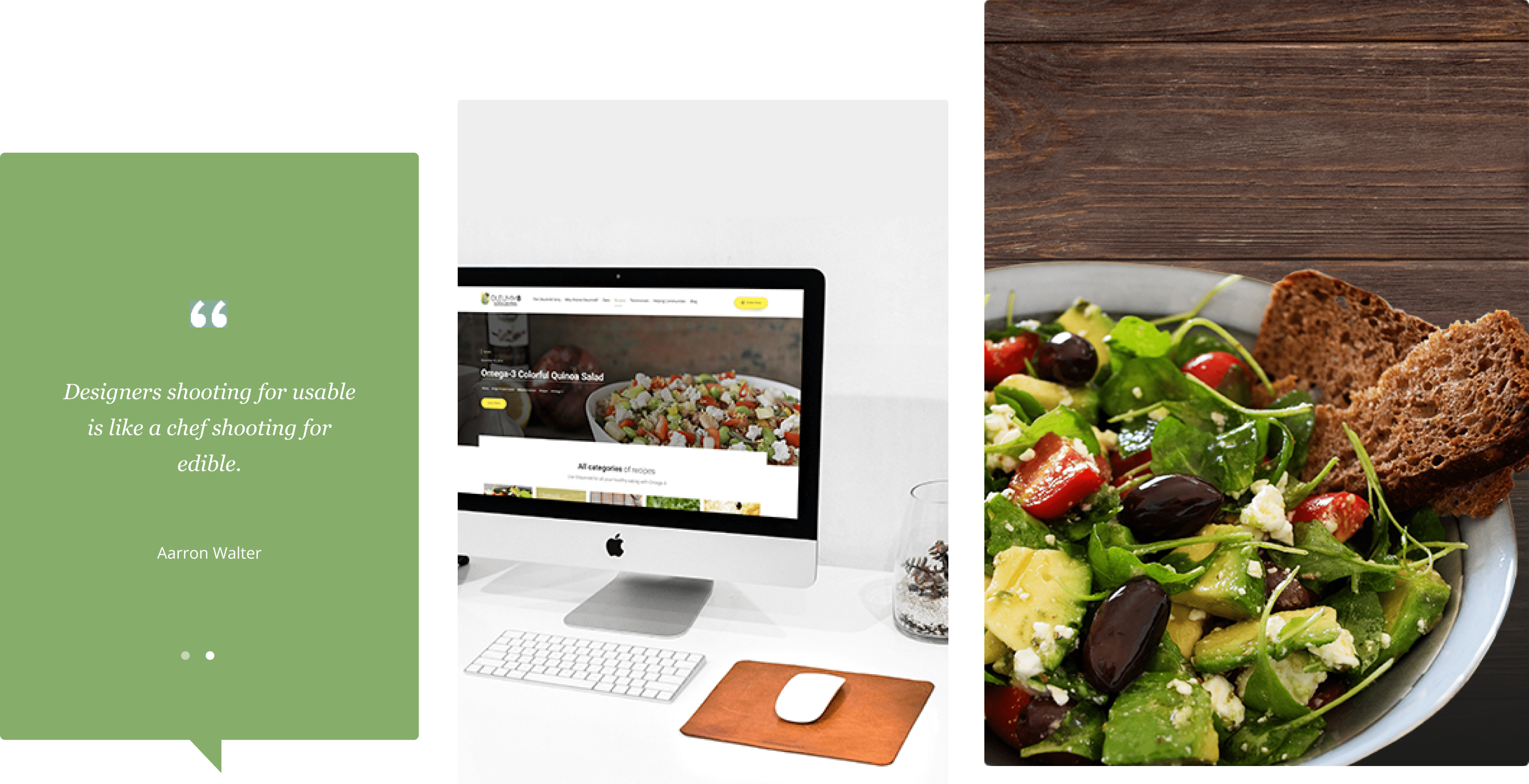 WEBSITE DESIGN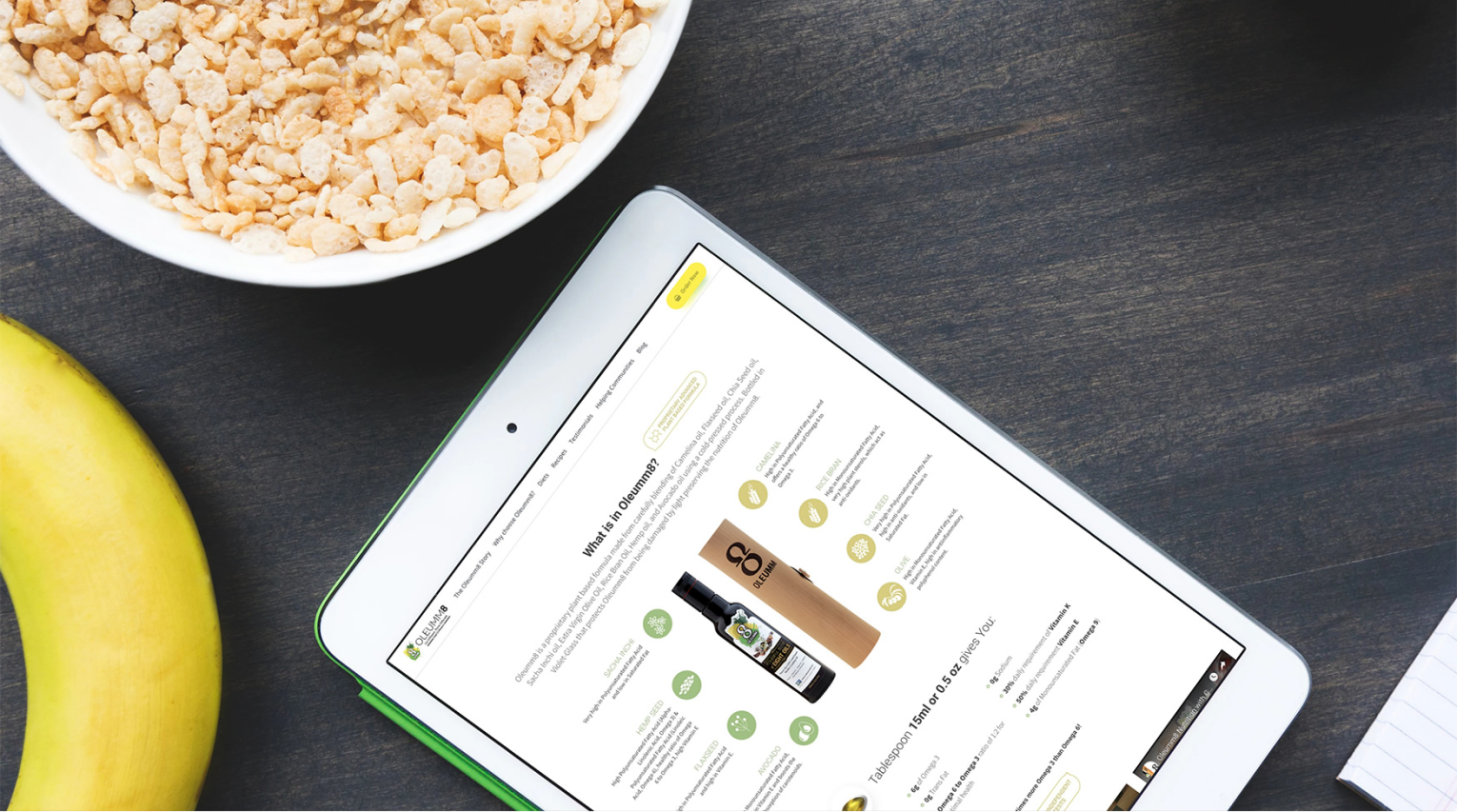 Straightforward shopping experience
With seamless e-commerce integration, online purchasing options are close at hand, yet unobtrusive. Users can buy for themselves or gift the product to others with the confidence that they are buying directly from the manufacturer.
Brand focused design
The robust content is complemented by images, iconography and typography that conveys Oleumm8's professionalism and brand values, while engaging customers and helping them to relate to the benefits of the product.
Buy online, on any device
Adapting flawlessly across all devices, the responsive layout ensures that the ability to buy online remains easily accessible without diluting the brand's key messages.
Responsive Web Design Mobile Performance
This versatile website adapts elegantly across all devices, making accessing timetable information and enrolling in tests and courses effortless while on the move.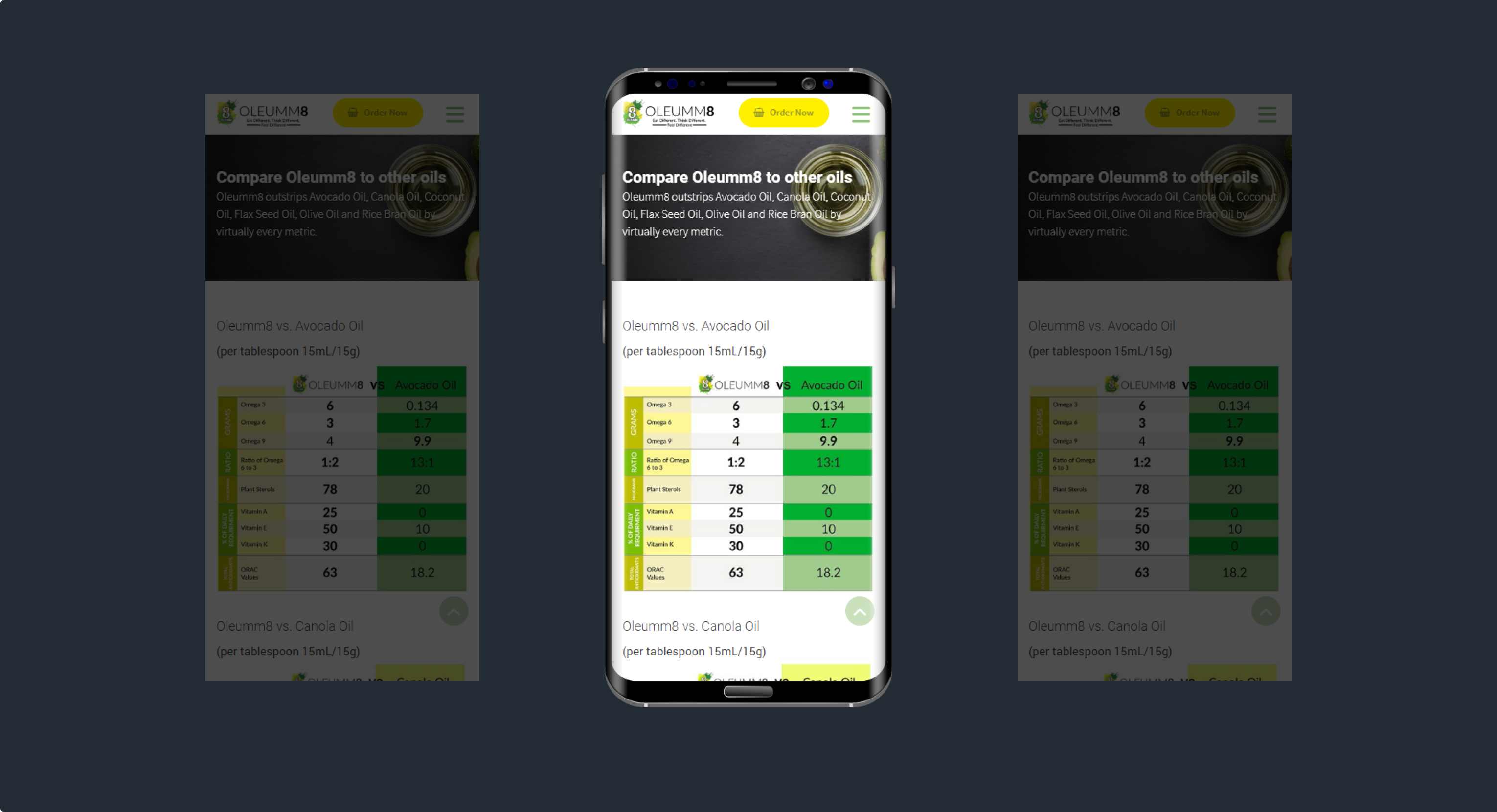 Key pages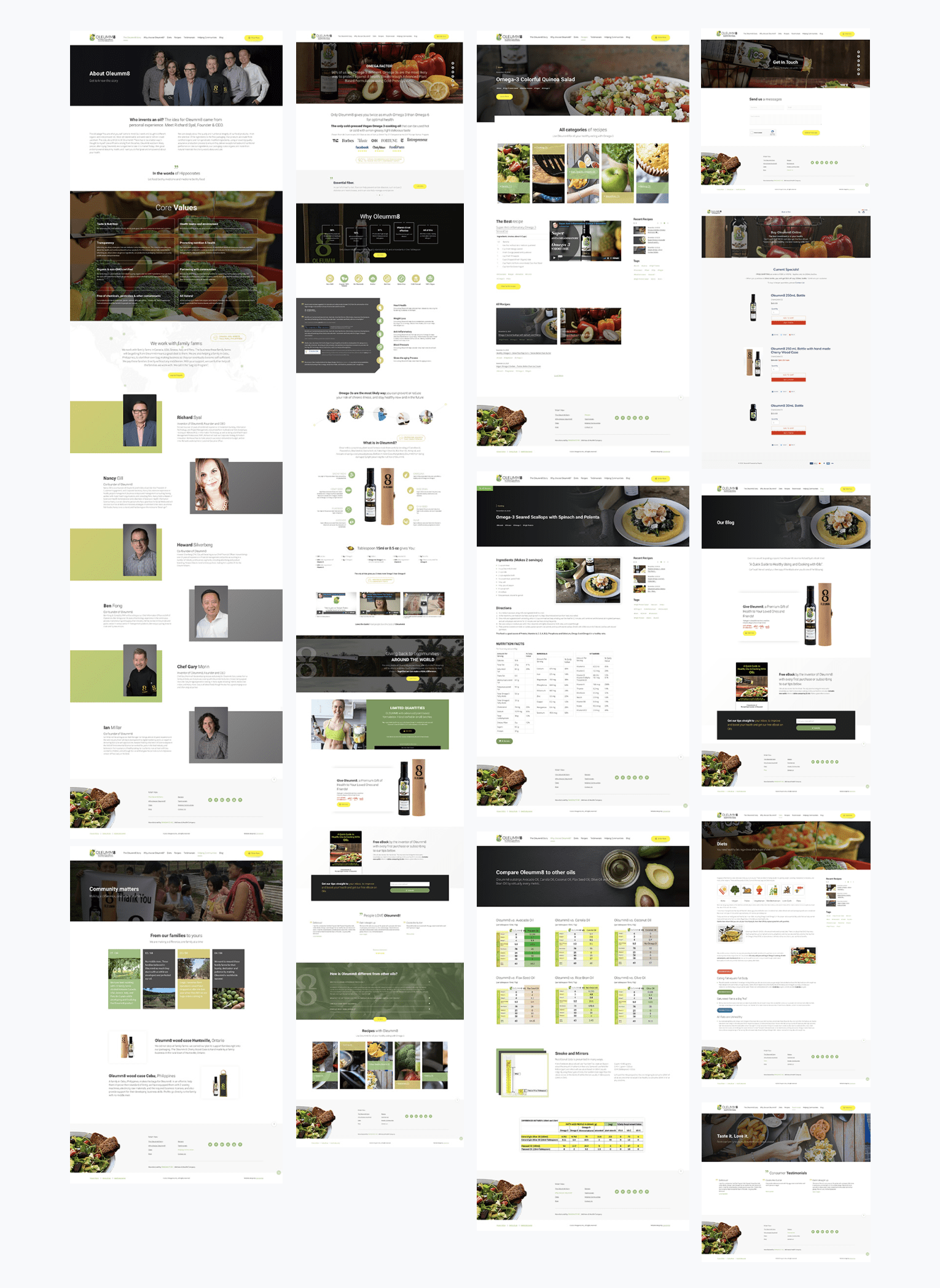 THE RESULT
The result is an informative and authoritative sales and marketing tool that authentically engages Oleumm8's health conscious customer base, offering practical and relatable ways to incorporate their product into your daily regimen.