Warehouse management system (WMS) for Safe Direct Medical Supplies
Safe Direct Medical Supplies provides verified personal protective equipment (PPE) with superior value to front-line workers and healthcare providers. The Toronto-based company is one of the largest PPE suppliers in Canada. Safe Direct can sustainably source affordable PPE supplies by eliminating the go-betweens in a traditional PPE supply chain and shipping directly from the manufacturers. As part of the Government of Canada's guidelines on COVID-19 safety, the company's products are vetted, tested, and certified to the highest FDA and NIOSH standards.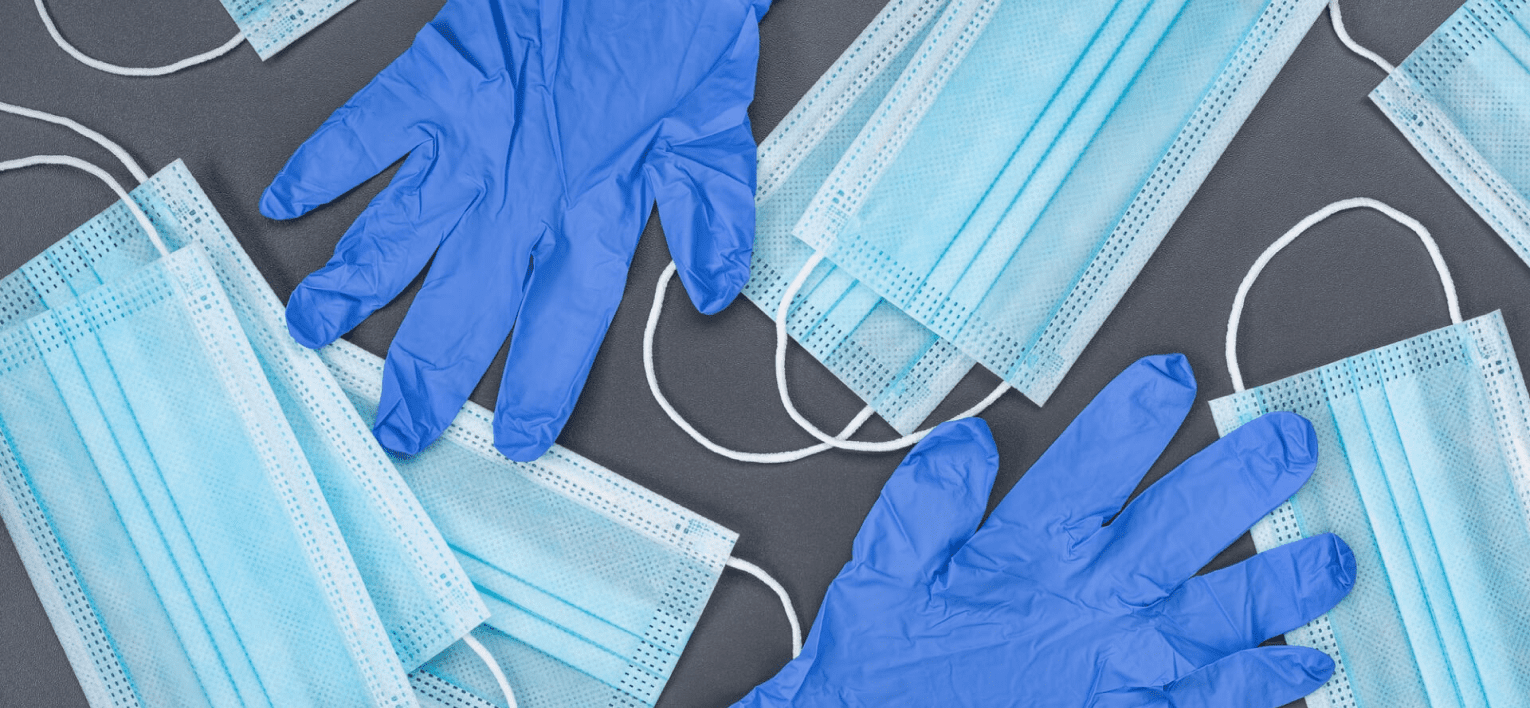 The Challenge
At the beginning of the pandemic, the need for medical masks, face shields, medical gowns, and other related items soared to unprecedented levels. Very few companies could meet such demand, and Safe Direct was one of them.
However, the company needed a modern digital infrastructure to process the rapid growth of orders and efficiently manage its supply chain and inventory. Safe Direct's management team was using Excel spreadsheets to collect data, but with exponential growth, it was no longer an option. There was a risk of demand-supply mismatch, inventory overstocking, and order delays.
Safe Direct approached Convergine to promptly build a web application that would organize and optimize their business and provide better customer service.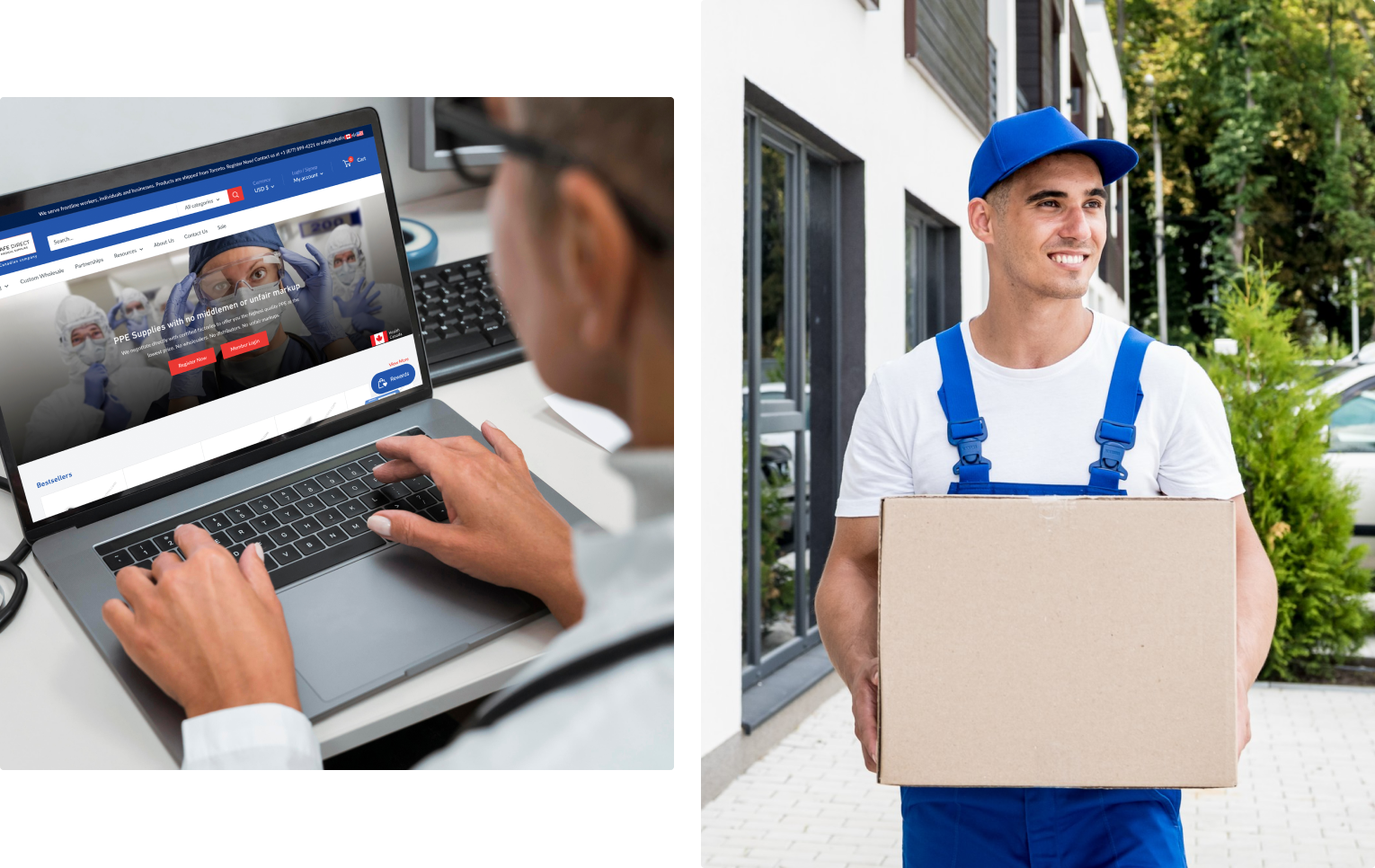 The Discovery Phase
To help us understand the most suitable solution for Safe Direct, we met with their internal stakeholders to fully understand their business model. After several meetings, we planned and prepared an application architecture outlining all primary and secondary use cases, flows, profiles and criteria. The development process was carefully staged based on the agreed priorities.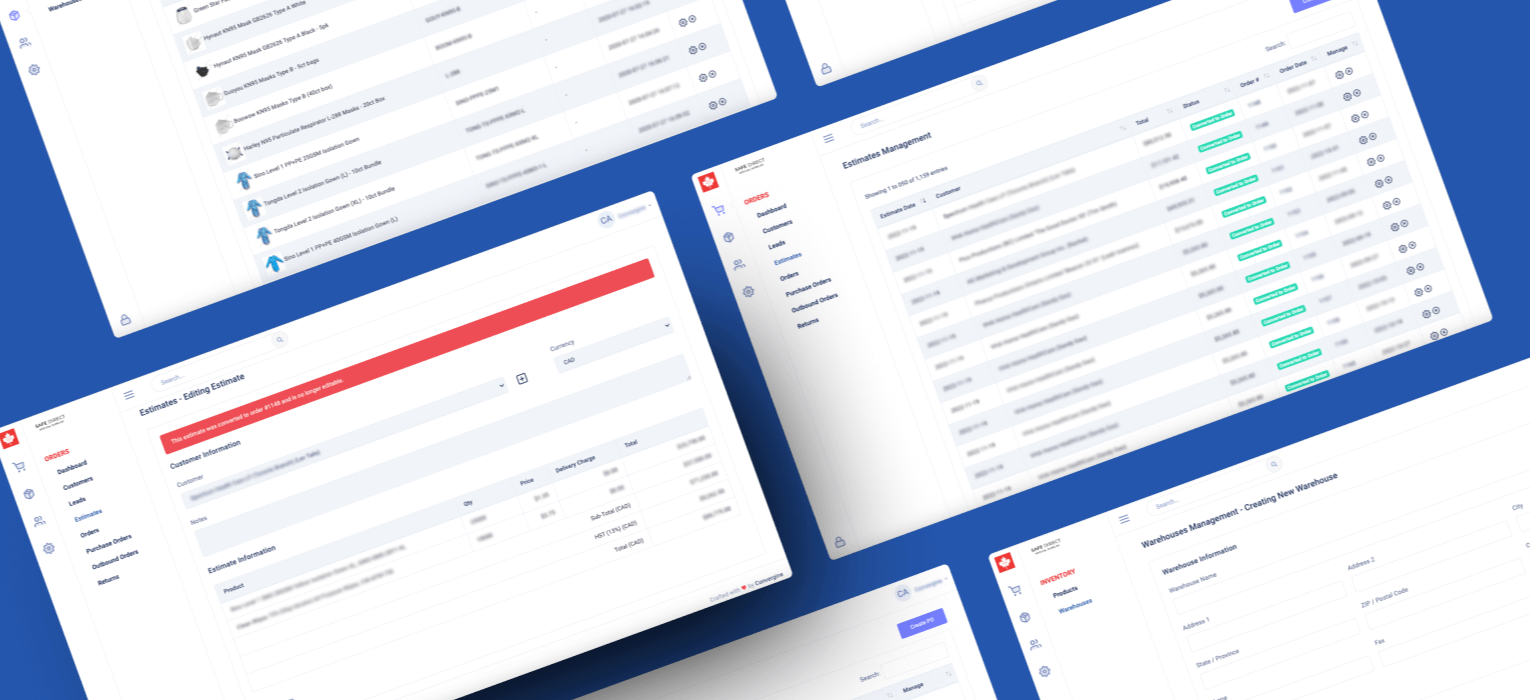 The Process
Upon architecture and schedule approval, we immediately dived into rapidly developing the application with short deadlines in mind. Continuous testing was an integral part of the development process to shorten the delivery timelines. Strong project management helped us keep timelines and budgets on track throughout the project.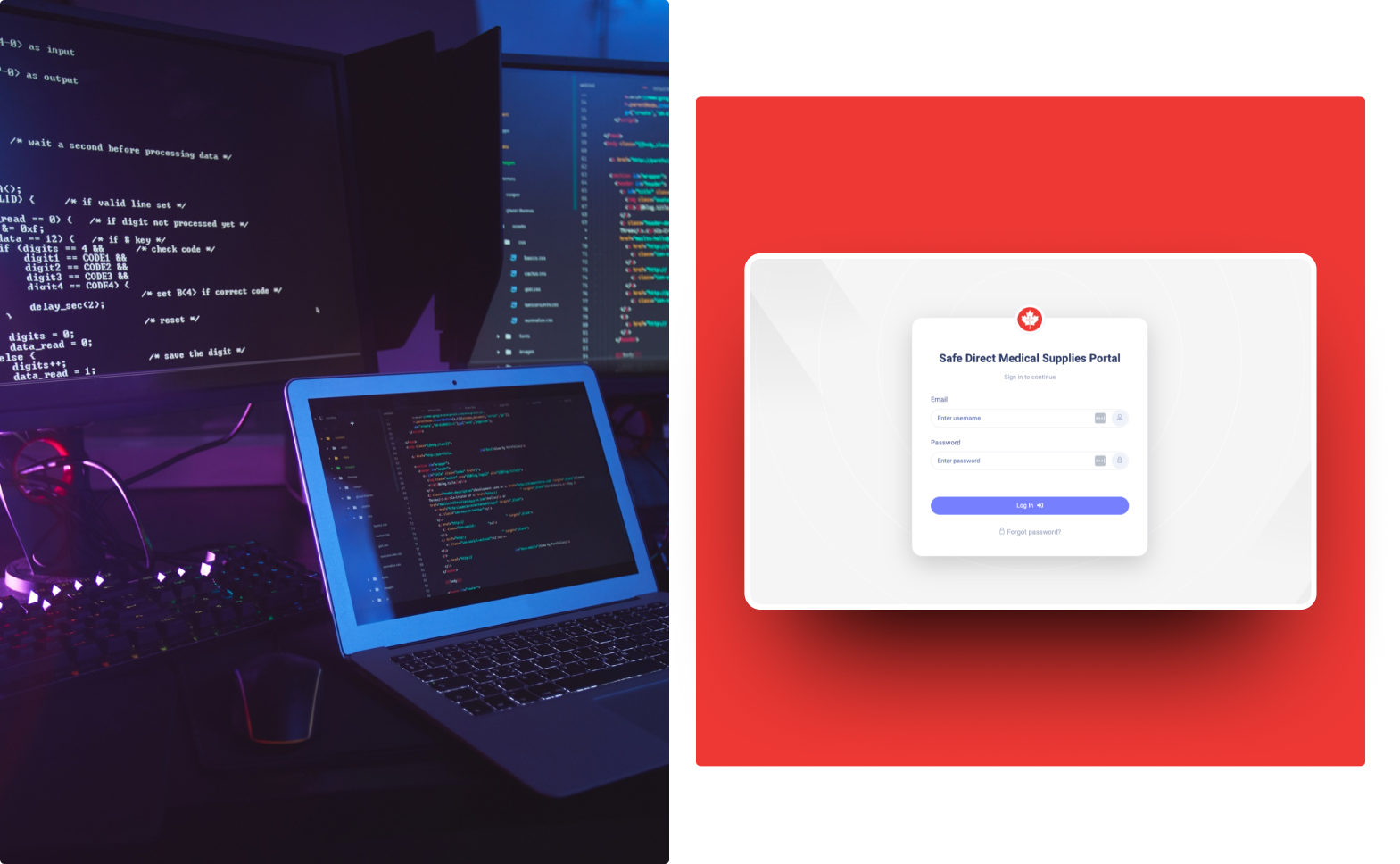 End-to-end Supply Chain Visibility
As soon as Safe Direct accepted the final stage, it went into a production environment. Within a couple of months, we were able to deploy all stages. The result was a powerful, functional Warehouse Management System (WMS) that allows Safe Direct to take control of logistics and inventory to perform cycle counts, track shipments and monitor expiration dates. With a WMS, Safe Direct can streamline wholesale orders overseas, communicate with vendors, and manage the transportation of orders from China to the company's central warehouse in Toronto and regional warehouses throughout Canada.
By connecting all of the company's supply chain applications, they've been able to import and distribute millions of masks and gowns, thousands of bottles of hand sanitizer and hundreds of thousands of face shields across Canada.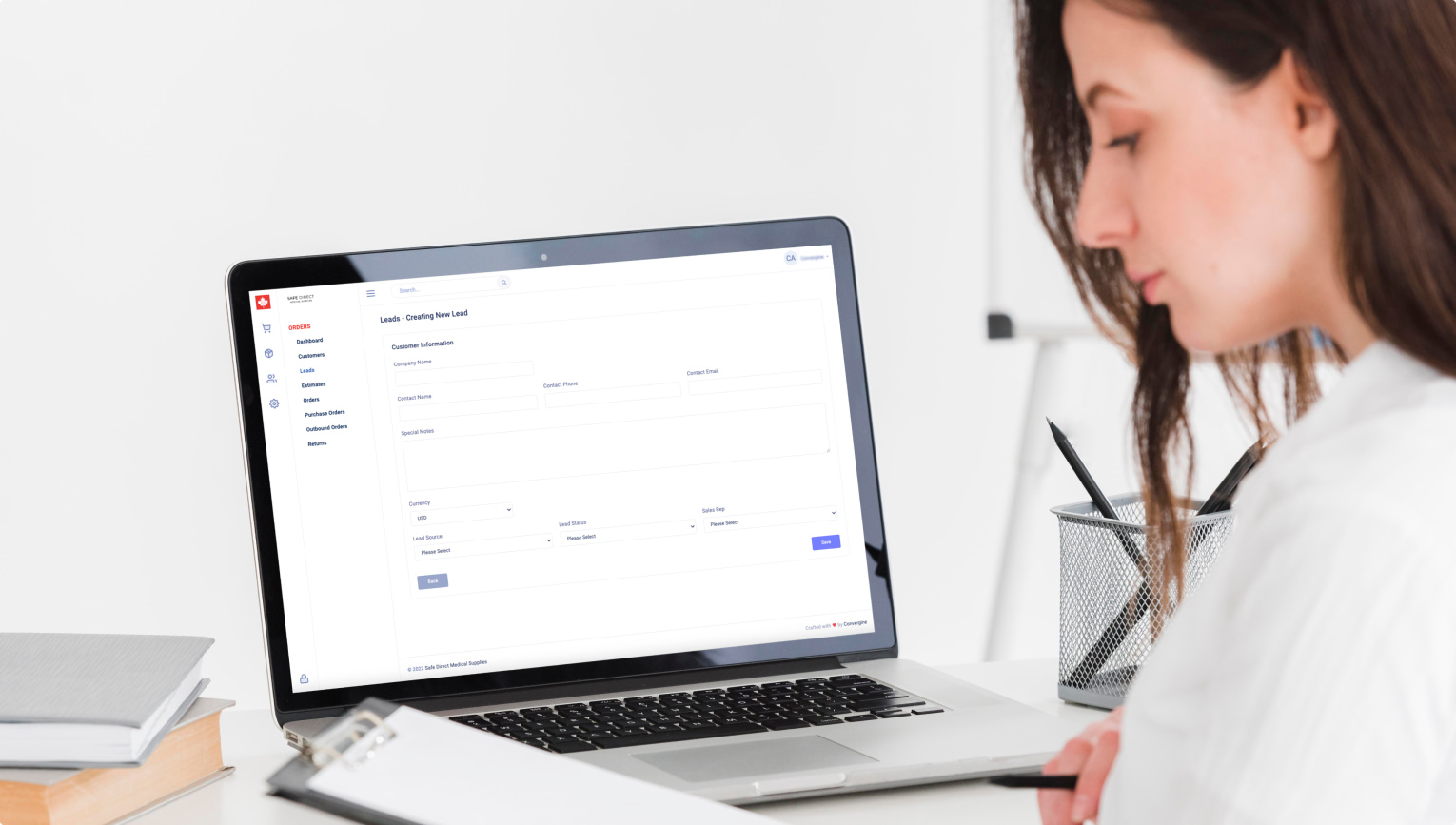 THE RESULT
The client was delighted with a reliable web portal enabling information and inventory flow efficiently across the supply chain by eliminating connectivity issues.
Website Design
Software Development
---