Based in Toronto, Assureway is an insurance company with expertise in financing, underwriting, and insurance related to the automotive sales industry. The company relies on both franchised locations and independent dealers to sell additional car insurance for a period of financing or leasing the vehicle. Furthermore, they provide additional dealer insurance services for financing and leasing periods.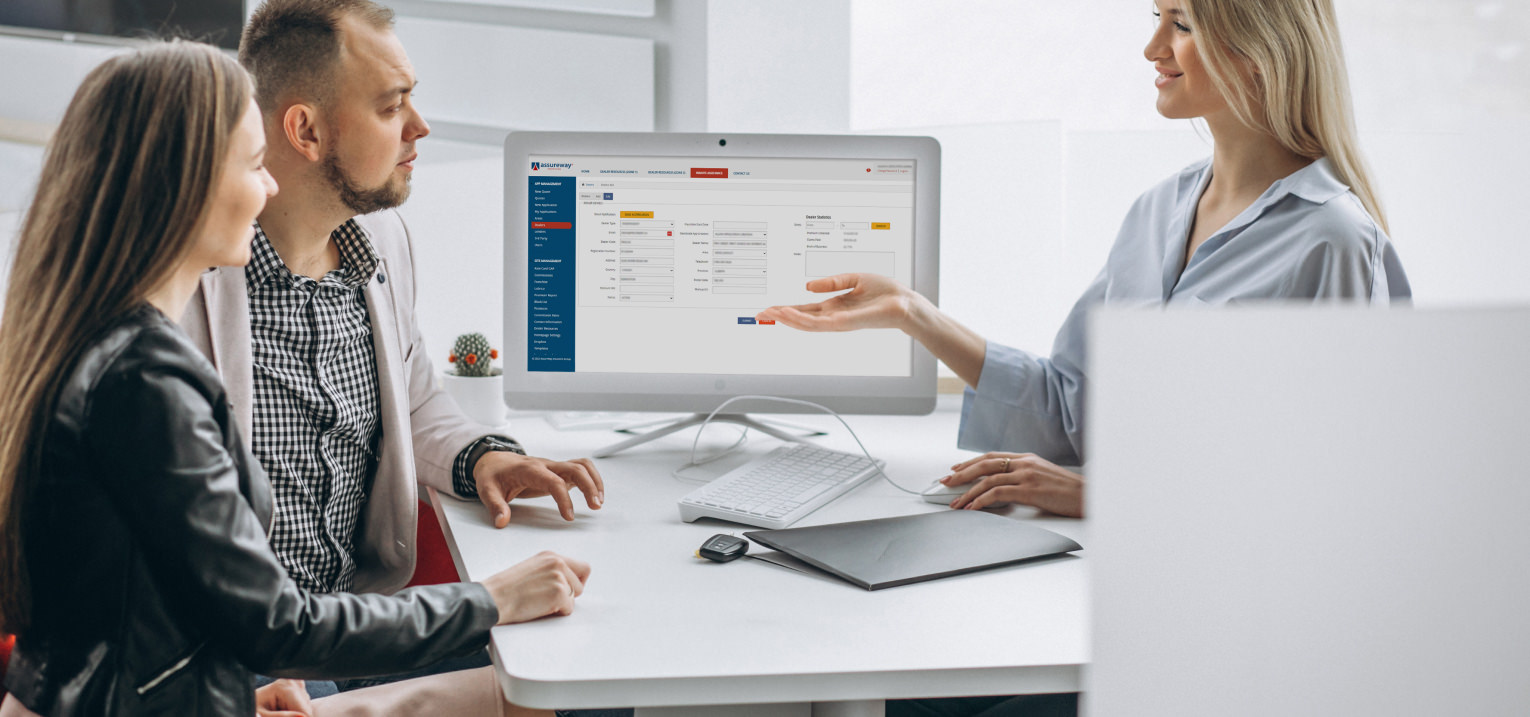 The Challenge
As Assureway continues to thrive, it has unfortunately outgrown its CRM system. The old system's lack of automation led to an absence of crucial functions to enable effective insurance application processing. Because the company's data had no central location, there were many unnecessary problems, including inefficiency, obsolete paperwork, excessive resources needed to maintain operations, and many opportunities for error. In addition, their outdated system had limited functionality, poor user experience, and a lack of integration. The client reached out to us to develop a solution in a short period of time to help them avoid business interruptions.
About the Solution
We worked closely with the Assureway team to develop a deep understanding of the scope, needs, and expectations related to the project. We took the time to truly understand the existing system that added this extra layer of complexity, further contributing to a race against the clock. We determined that the best way to achieve optimal results was by creating a new system from scratch. As we built the new system, we regularly checked in with the client to ensure optimal flow and usability. While working together, we focused on these main areas.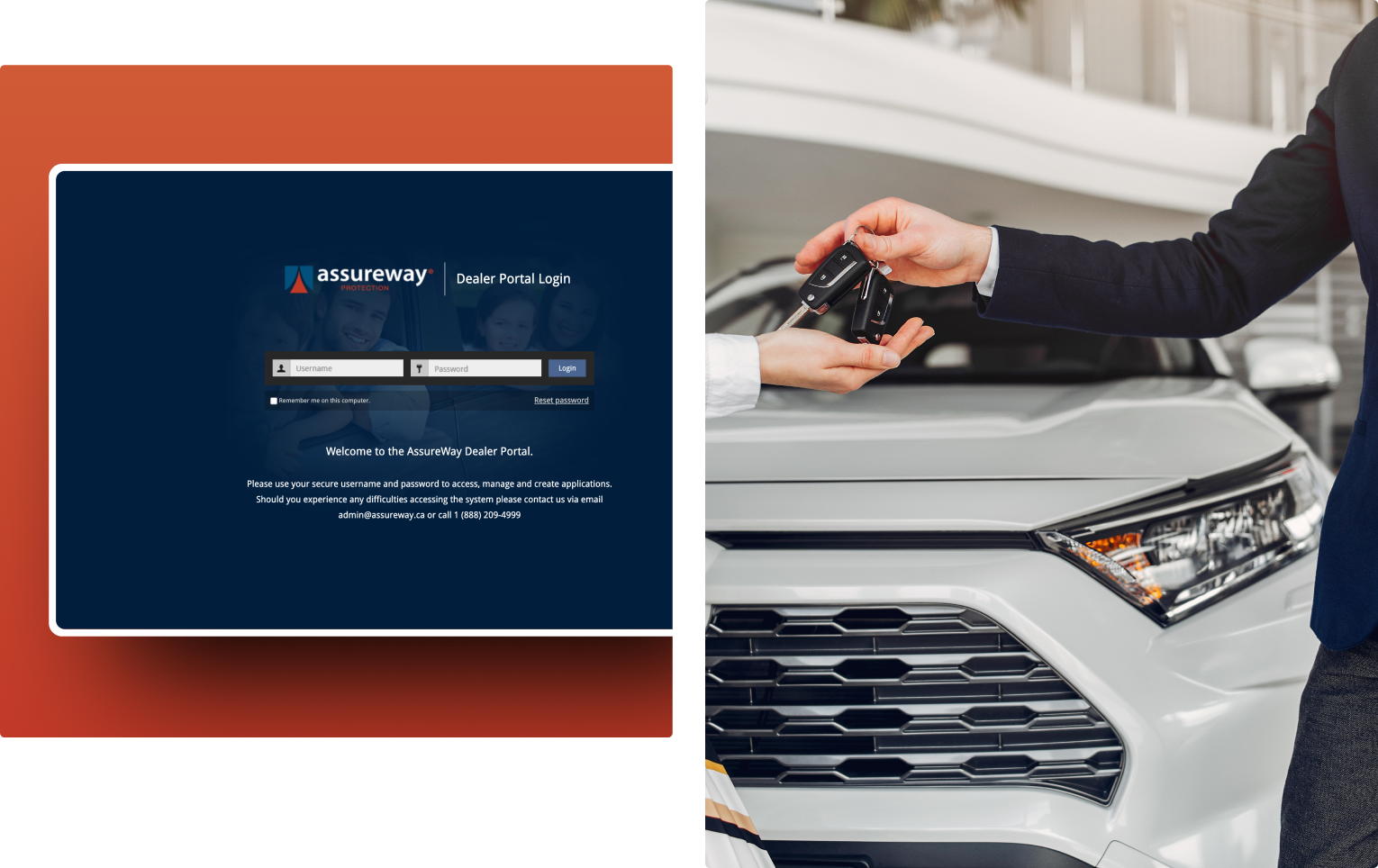 User Experience
One of the most effective ways to create a more streamlined experience was improving the UX. By enhancing the navigation of the system, we turned manual processes into automated ones. Now, users were able to complete a series of business processes in less time and with fewer clicks.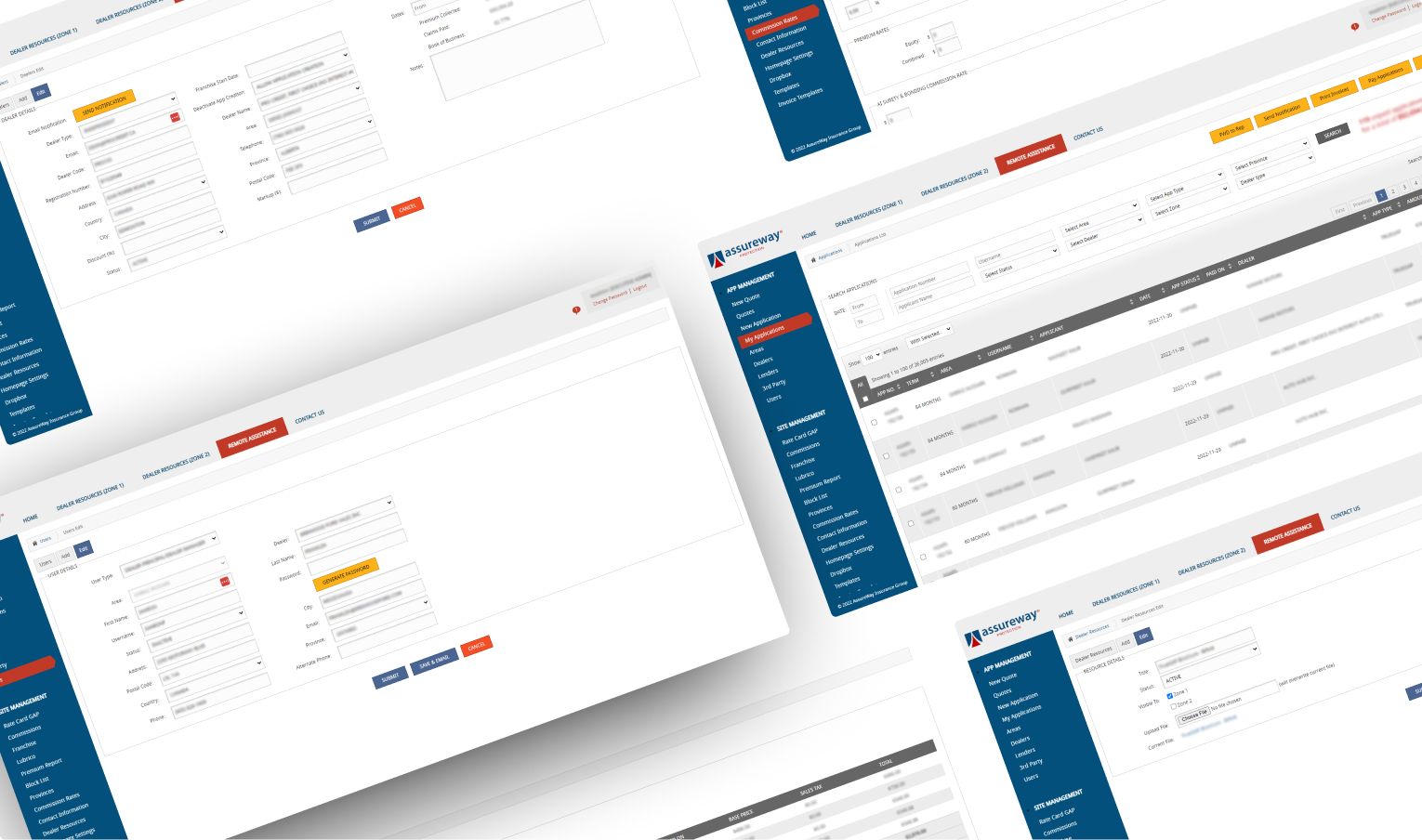 Custom Development
We added multiple levels of customization and personalization, enabling standardization and allowing company management to monitor daily operations closely.
The enhanced insurance application process
Advanced reporting and geographically targeted content on the dashboards
Enabling access points based on multiple user roles and custom permissions
Developing various emails templates to assist with different actions within the CRM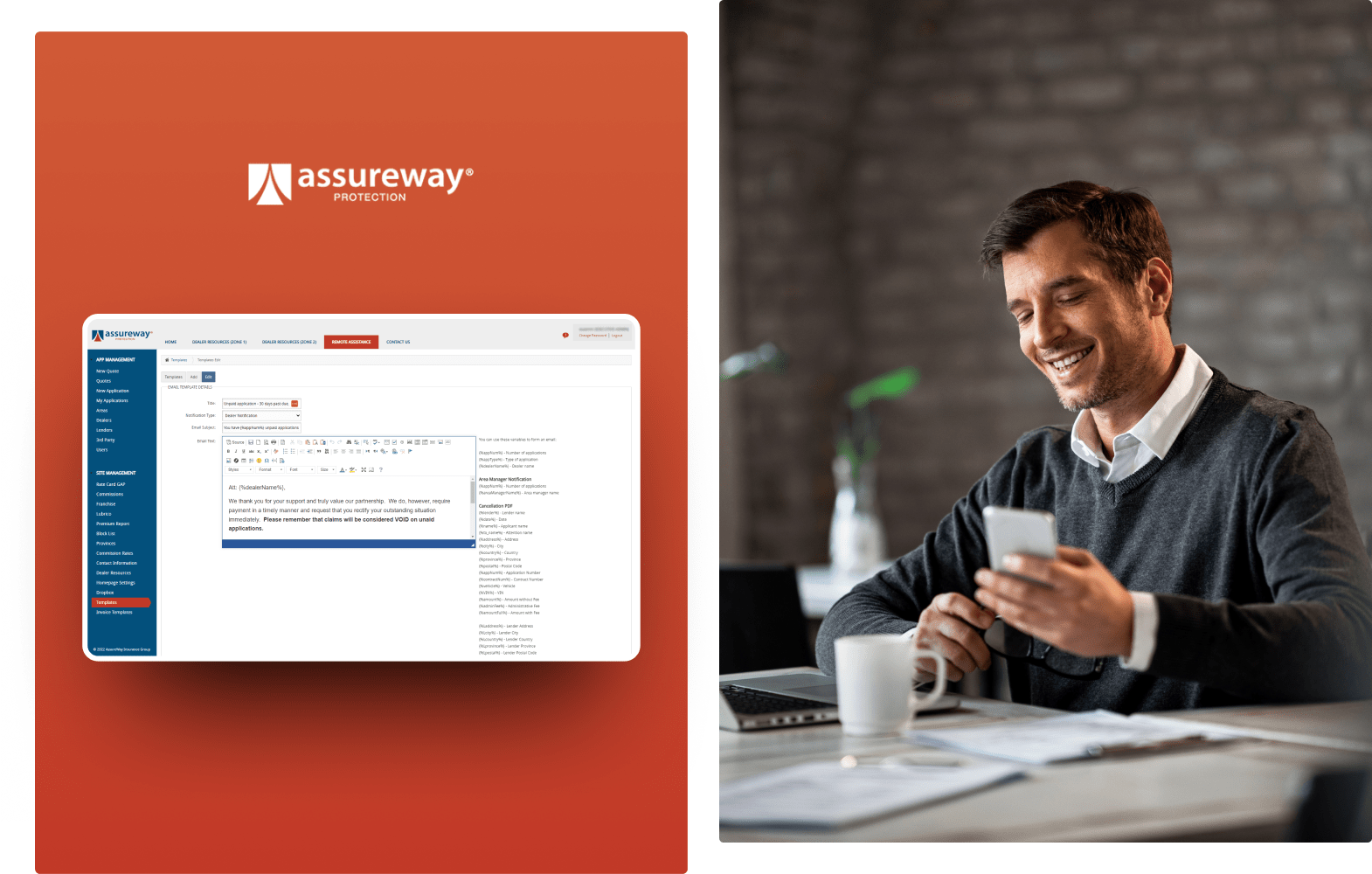 Automation and Integration
There were multiple upgrades to the automation and integration of the CRM system.
A payment processor to provide more efficient application processing and payment options.
The ability to pay for multiple applications at once, including email notifications to all related parties.
Automation of insurance claim generation process, including email notifications and PDF document generation with claim details.
Automated PDF document generation configured to support various application types and dealer variables (area, zone, etc), and vehicle variables (make, model, year, etc)
Added dropbox feature supports secure document storage and vehicle profile completion by decoding a VIN number.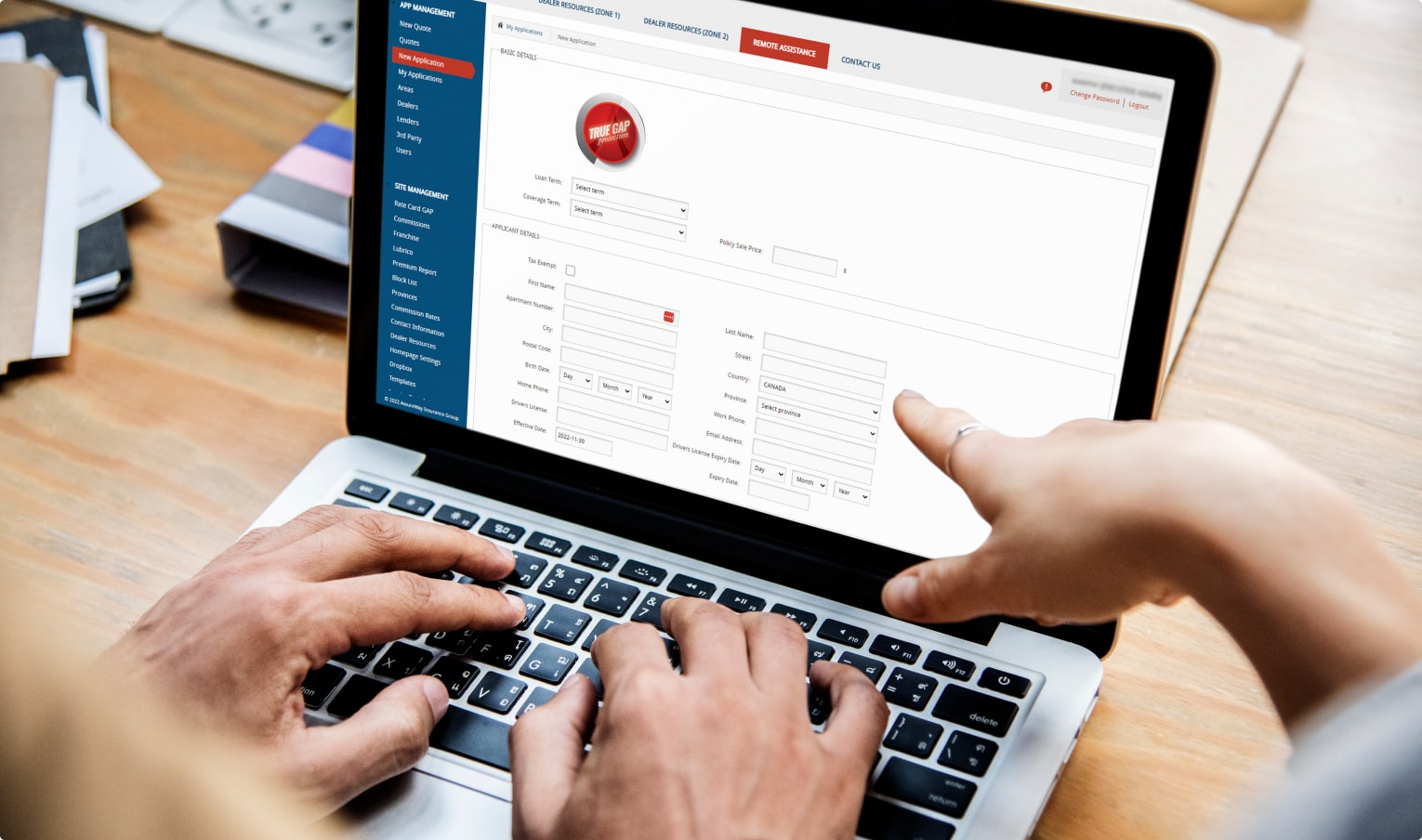 THE RESULT
In a short period of time, we developed a comprehensive and modern CRM system that significantly optimized Assureway's business operations and enabled effective customer relationship management.