Comprehensive HVAC Business Software Application for B2B and B2C companies.

Empowering Your Competitive Edge
We empower HVAC businesses with a competitive edge. Our custom software solutions are crafted to bolster your speed through automation, resulting in swift and efficient operations. You'll experience substantial cost savings as precision and predictability become the hallmarks of your daily workflows.

Endless Integration
Possibilities
We recognize the diverse requirements of HVAC businesses and the need for flexibility. With our custom software solutions, you'll enjoy virtually limitless options for integration. Seamlessly connect with other systems, applications, and technologies to create a harmonious ecosystem tailored to your specifications.

The Smart Choice for HVAC Excellence
Convergine stands out as the smart choice for HVAC excellence in a world where off-the-shelf software often falls short. Elevate your operations with our custom software solutions and experience control, adaptability, and performance that is second to none. Unleash the full potential of your HVAC business with Convergine.
Why HVAC businesses catering to residential (B2C) and commercial clients (B2B) trust Convergine's unparalleled software solutions?
In an industry where compromise is a common hurdle, we offer a game-changing approach to custom software development. Our solutions are fully customizable, infinitely scalable, and unwaveringly secure. We comprehend the multifaceted challenges faced by HVAC businesses and meticulously designed our custom software development approach to align seamlessly with each client's unique needs.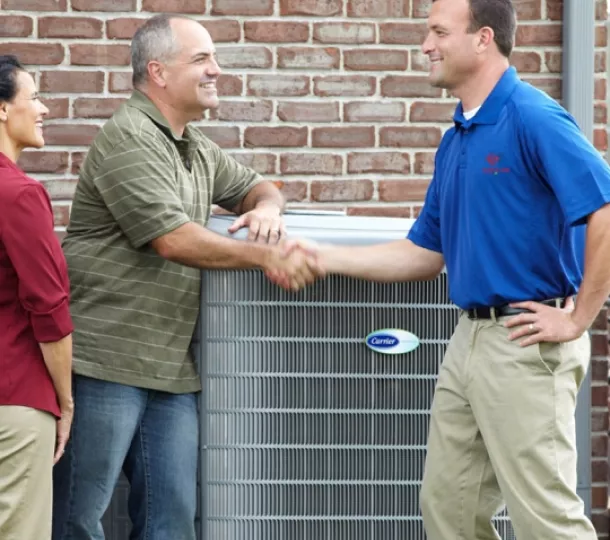 Essential CRM features for any HVAC operations
Picture the transformation of your HVAC business, not by settling for one-size-fits-all software but by harnessing the power of web applications tailor-made to fit your unique needs and processes. We're well-versed in the intricate workings of the HVAC industry in Canada and the USA. This profound understanding drives us to craft HVAC CRMs and web apps that go above and beyond. Think of these solutions as the specialized tools in your belt, each designed to make your daily operations smoother, more efficient, and poised for remarkable growth.
Our approach is all about custom or customized solutions, as we firmly believe that businesses can't thrive when shackled by tools that limit what can be achieved, slowing you down. With our HVAC CRM and other industry web applications, you're not just getting another piece of software; you're gaining a competitive edge that empowers your HVAC business to excel. Much like a skilled tradesperson's trusty toolkit, our solution equips you with the means to work smarter, more efficiently, and with the agility needed to succeed in today's dynamic market.
Lead and Appointment Management
Lead and Appointment Management
Accelerate your sales pipeline with our HVAC CRM's lead and appointment management features. Seamlessly transform leads into profitable deals by efficiently handling estimates and quotes for installations and work orders. Our web applications, such as CRMs for HVAC companies, simplify field service operations, empowering your technicians to close sales more effectively and intelligently. Bid farewell to traditional sales pitches. Easily capture leads from diverse sources, including social media, email, online forms, and advertising. Our CRM offers seamless integration with various cutting-edge marketing applications to supercharge your lead flows and lead management.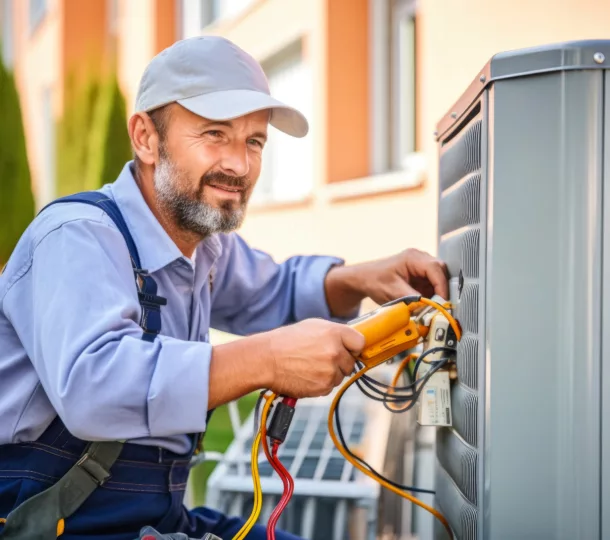 Installations and Maintenance Job Management
Installations and Maintenance Job Management
Modernize your HVAC operations with technology-driven installations and maintenance job management. Our HVAC CRM software simplifies the intricate tasks of assigning jobs, tracking service history, and sending project due date reminders and notifications. These functions are closely intertwined with advanced dispatching capabilities, customer profiles, inventory management, and efficient communications.
Scheduling and Dispatching of Any Complexity
Scheduling and Dispatching of Any Complexity
Improve and automate your scheduling and dispatching processes with our HVAC CRM. Seamlessly connect your office with field operations through real-time communication and tracking features. Eliminate unexpected changes, delays, and customer dissatisfaction. Our HVAC CRM apps ensure efficient scheduling and dispatching of any complexity, ensuring your field service runs smoothly.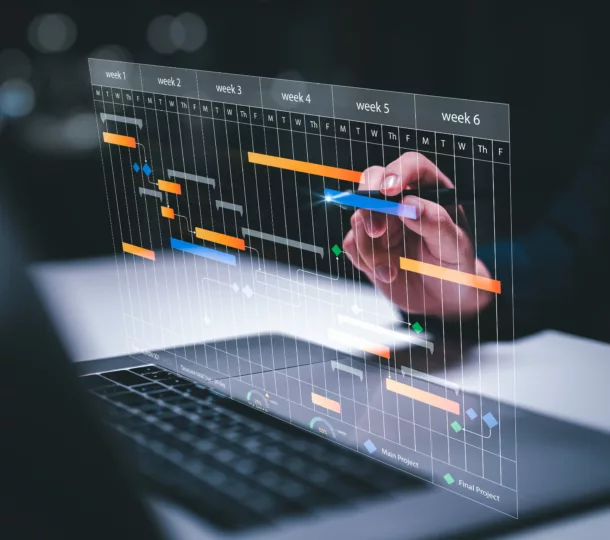 Smart Inventory Management and Purchase Orders
Smart Inventory Management and Purchase Orders
Optimize your warehouse operations with our HVAC CRM's smart inventory management and purchase order features. Create a robust warehouse by automating sales-related processes, resource allocation, forecasting, tracking, and accounting. Efficient inventory management enhances customer service productivity and accelerates revenue growth. We also offer seamless integration with third-party warehouse and inventory management applications for a comprehensive solution.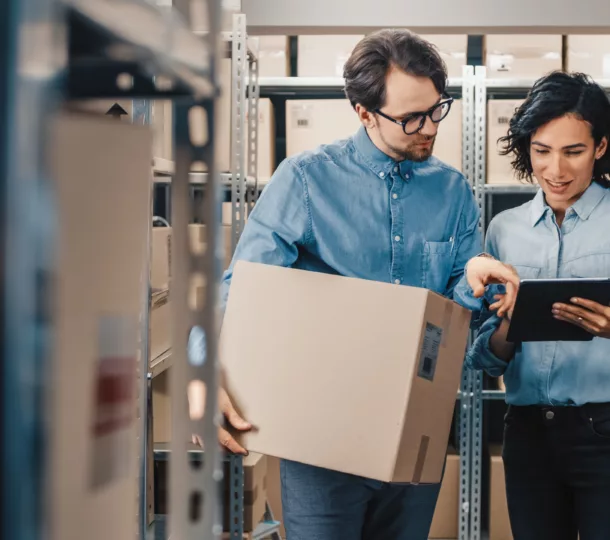 Powerful Integrations
Powerful Integrations
Unlock the full potential of your HVAC business with modern, customized CRM software or web applications integrated with powerful 3rd party apps. We will seamlessly connect your new web application with third-party software like QuickBooks, Zoho Inventory, ODOO, modern AI tools, and marketing applications like HubSpot. These integrations consolidate your business areas, offering centralized control, continuity and access to systems and data from one unified platform.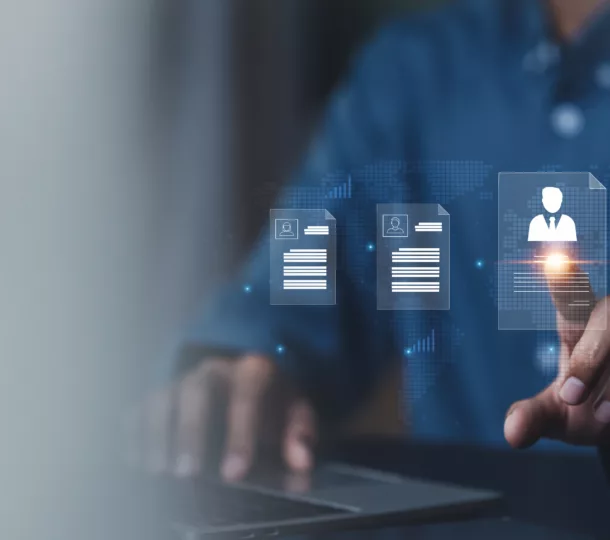 Powerful Reporting
Powerful Reporting
Gain actionable insights with our HVAC CRM's powerful reporting capabilities. Effortlessly monitor every aspect of your business performance with just a click. Dynamic dashboards tailored to your specific Key Performance Indicators (KPIs) proactively transform raw data into strategic insights.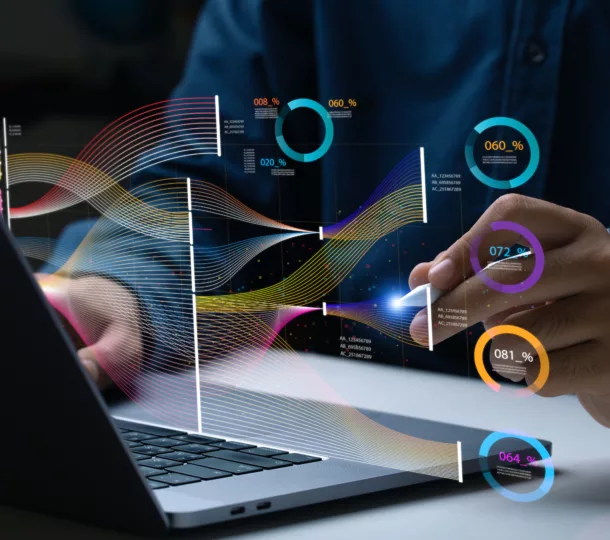 Comprehensive Accounting and Tracking
Comprehensive Accounting and Tracking
Achieve precision in accounting with our HVAC CRM's comprehensive accounting and tracking features. Automate workflows and document management for invoices, billing sheets, payment status, customized reports, and customer profiles. Seamlessly integrate with platforms like QuickBooks, Zoho, or time tracking apps. Leverage worksheet functionality and on-site tracking for complete financial control.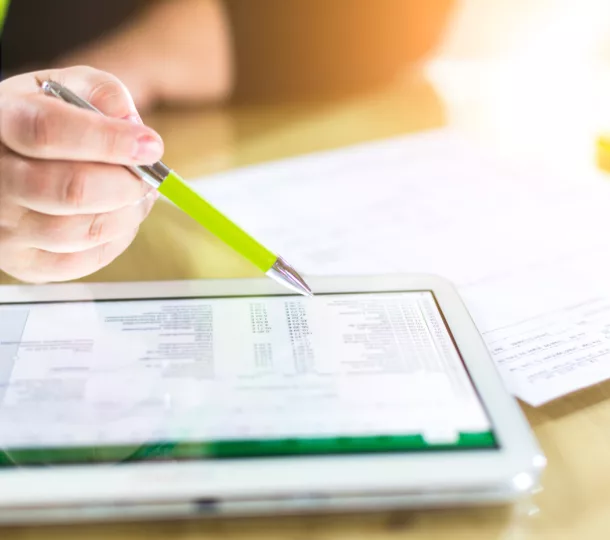 Multi-tier User Roles Management
Multi-tier User Roles Management
Assign well-defined user roles and privilege level for each user groups (administrators, technicians, installers) to manage access to relevant features and secure access to confidential information.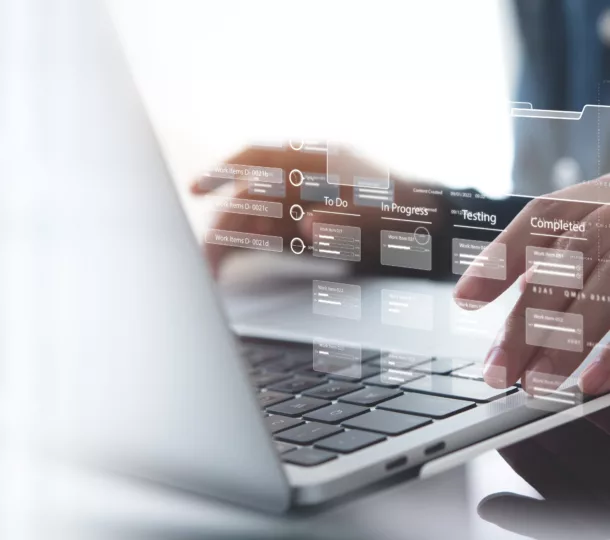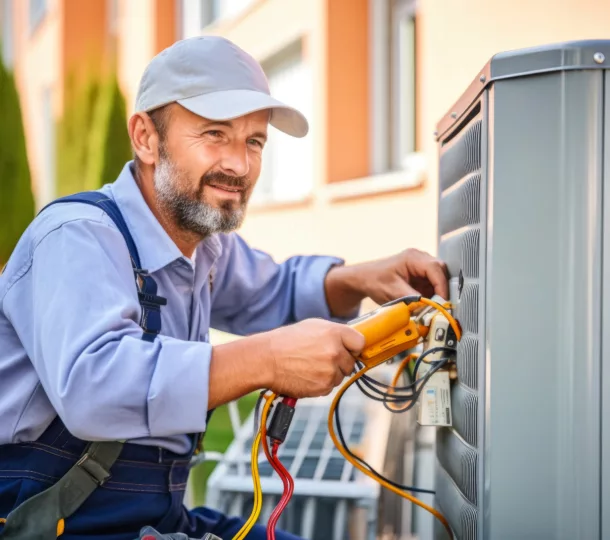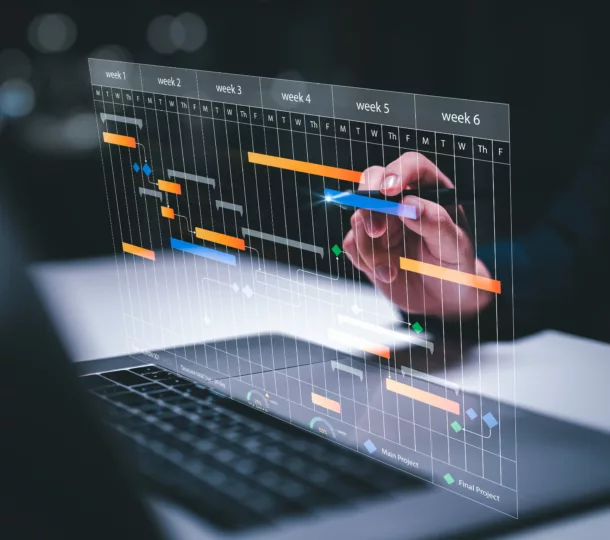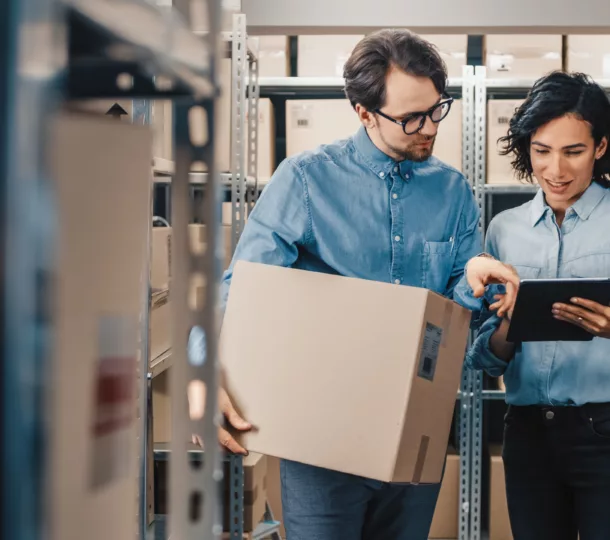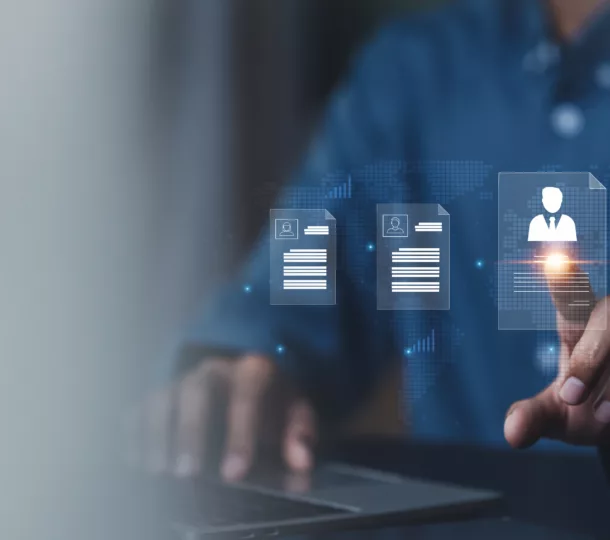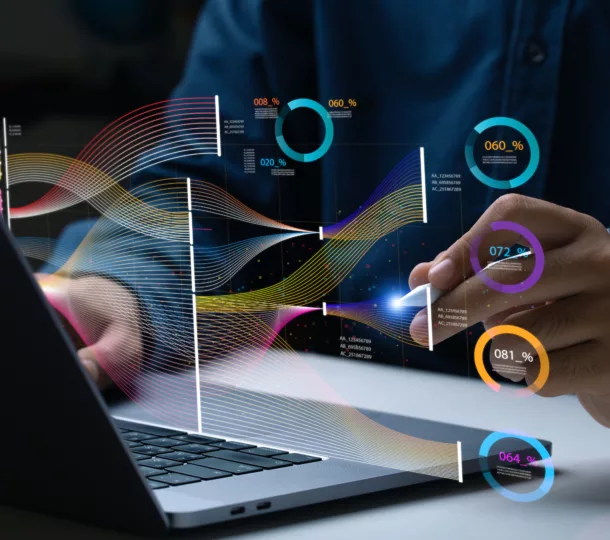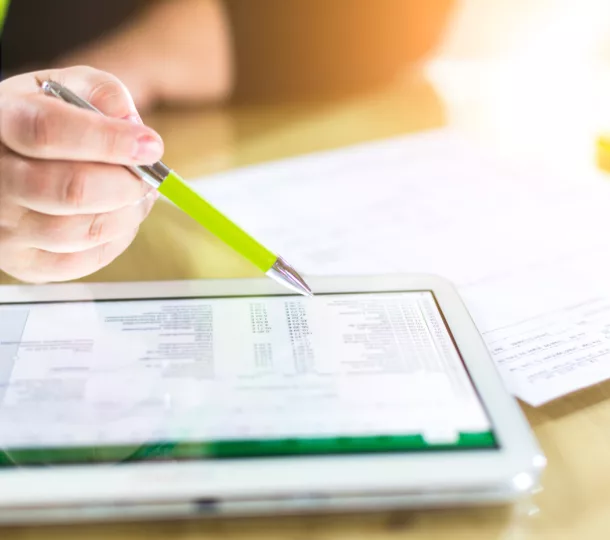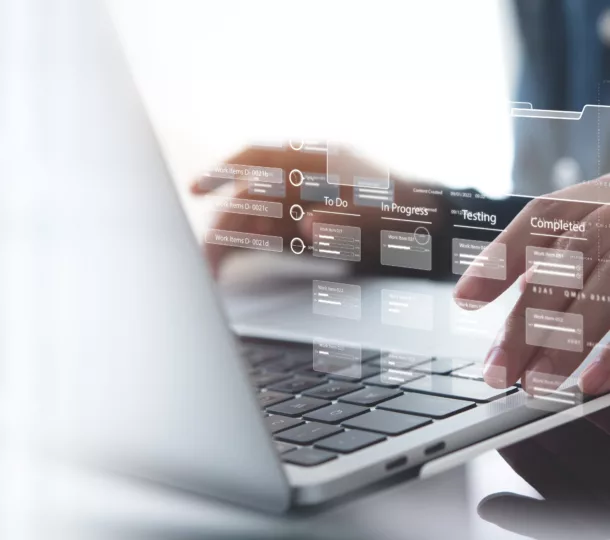 Frequently asked questions
Reqest a free demo to start with the right HVAC CRM solution
Schedule a personalized HVAC CRM
consultation and demo
Kickstart your business with HVAC CRM software
---
Our company assists any customers at any phase of business or software developmant - from startups at the ideation stage to mid-sized businesses and large enterprises with a focus on optimization and expansion no matter the industry they operate in.