Website Design & Custom CRM Development for All Health Medical Centre 
All Health Medical Centre is an Ontario-based multidisciplinary medical facility that provides family medicine, rehabilitation services and medical supplies. They also offer an extensive range of COVID testing services for travel, work and events.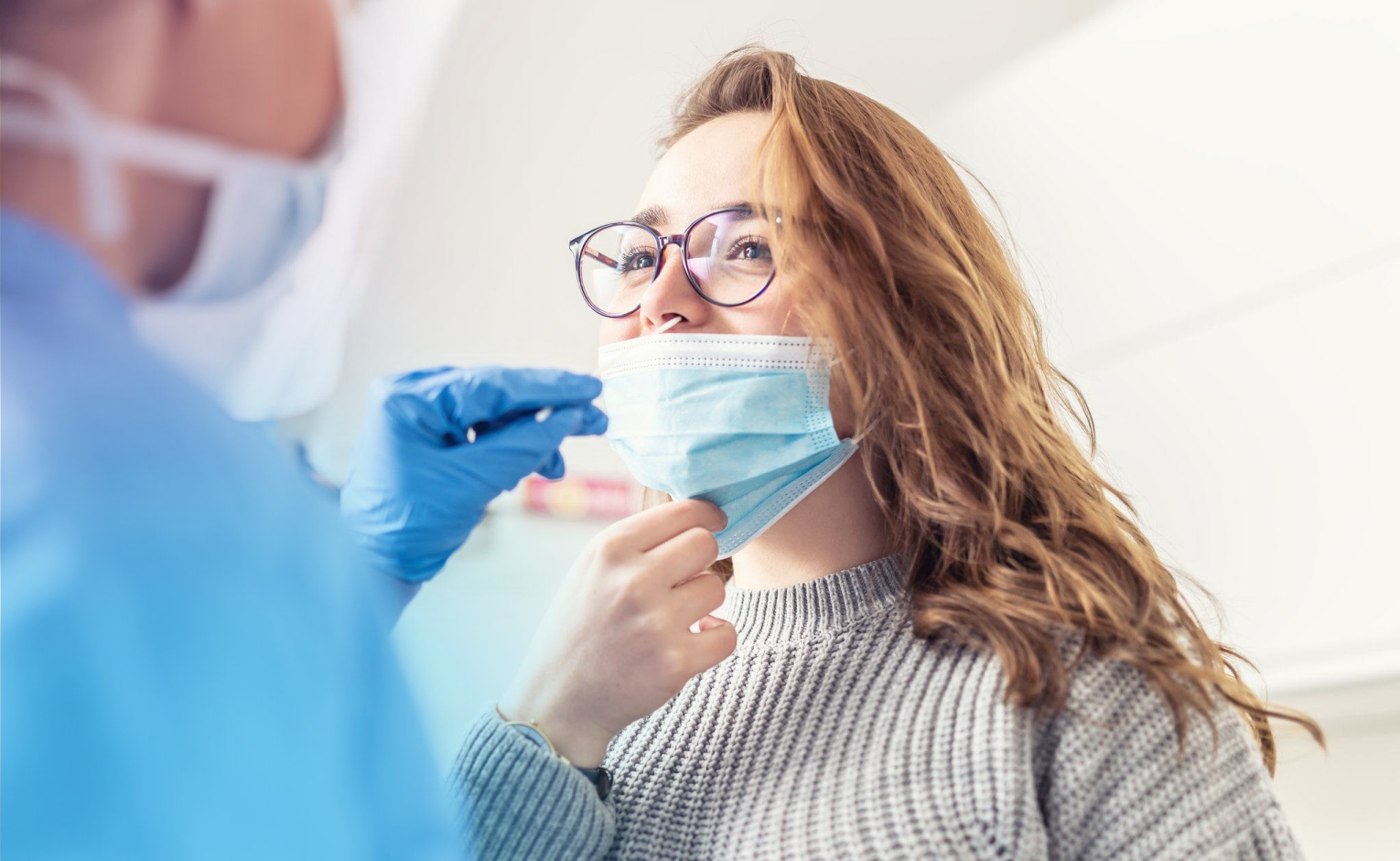 The Challenge 
During the pandemic, flight restrictions were in place, which required people to take a COVID-19 test for national and international travel. To meet the high demand for these tests, All Health Medical Centre wanted to perform COVID-19 tests for travellers in their locations. They contacted Convergine to design and develop a website for booking COVID-19 test appointments and a customer relationship management (CRM) system to manage orders and test inventory.    
The target audience is patients who need an appointment and their results quickly, conveniently, and securely, as well as the clinical staff who want convenience in managing their appointments, test results and inventory tracking.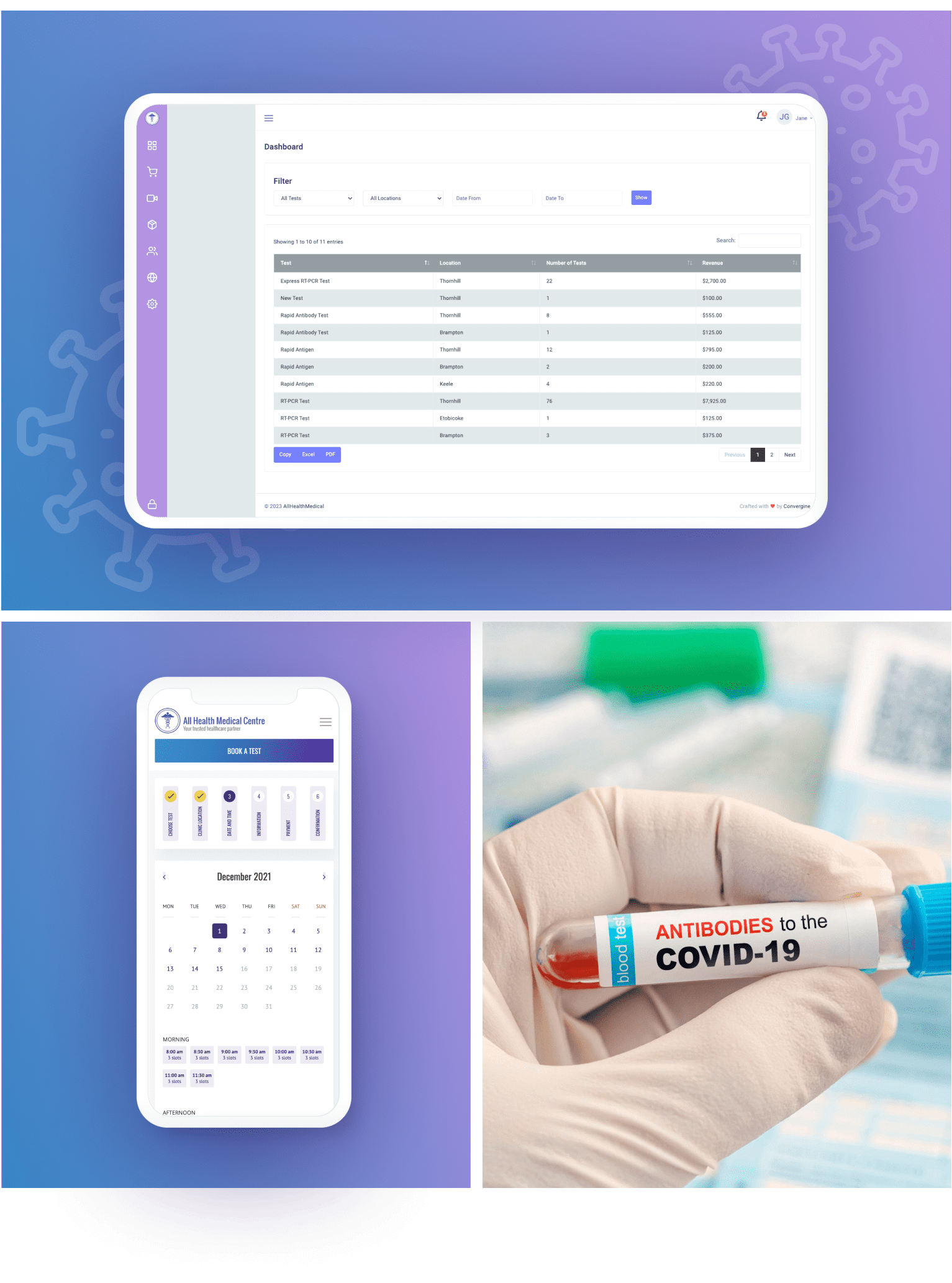 The Solution 
Website for Easy Appointment Booking 
Convergine designed and developed a website—allhealthtest.com—for patients to seamlessly book an appointment for Rapid Antigen, RT-PCR and Rapid Antibody testing. Strong functionally was a must-have feature. Users can easily select a location, test type, and date and time for an appointment. They can also enter the required information (personal, contact info), pay for tests online, book virtual appointment (test kits are picked up by patients at location or delivered), and buy rapid tests online.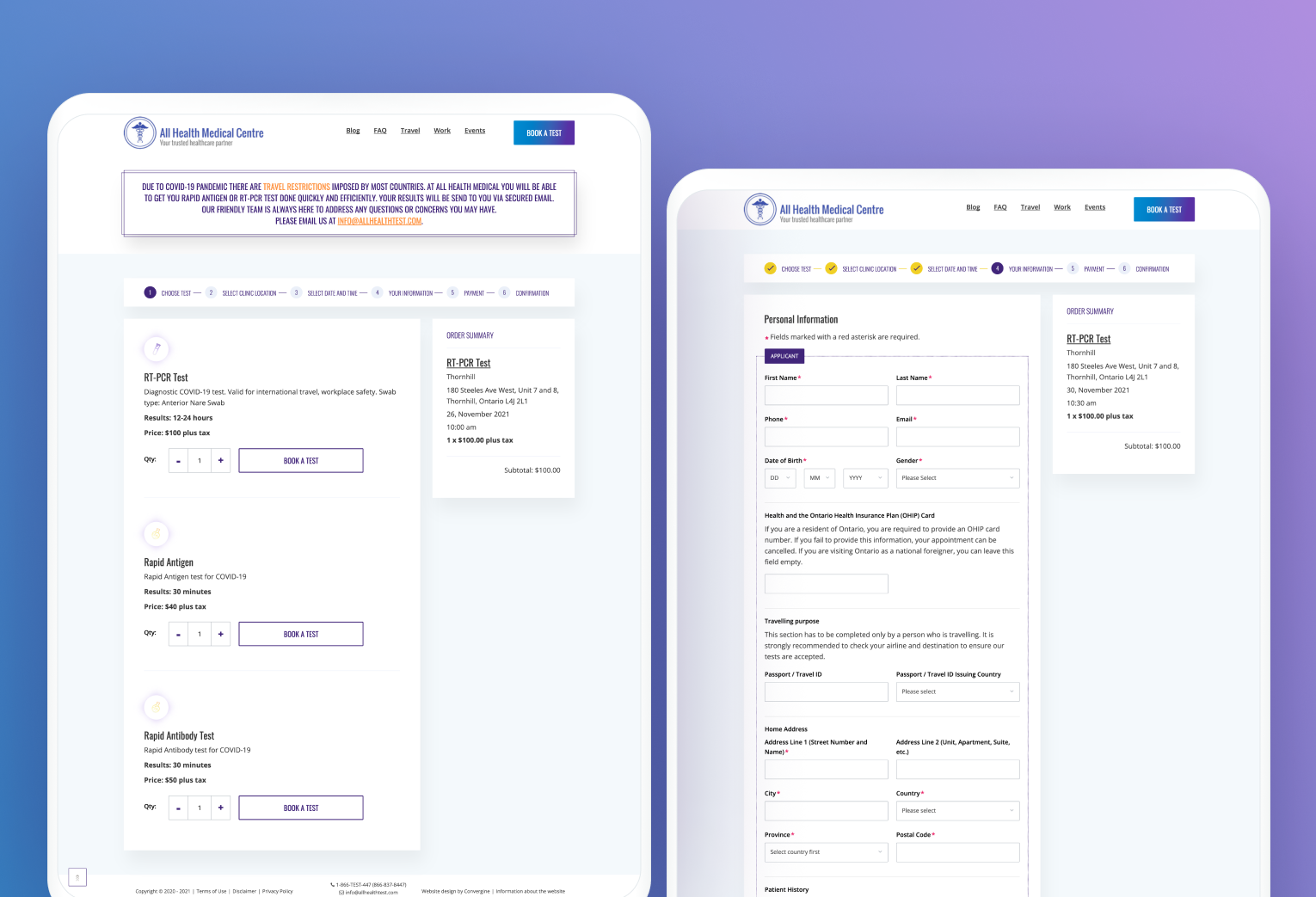 A Custom CRM to Support COVID-19 Testing
Convergine developed a customized CRM—a central hub for our client to handle the following key functions:
Appointment Order Management
With this capability, All Health Medical Centre can coordinate the entire fulfillment—order collection, inventory management, delivery visibility, and service availability. In this case, the appointment order management process involves checking in patients, downloading requisitions, submitting test results, sending patients PDF results via email, adding new bookings, cancelling and rescheduling appointments, printing labels for test tubes and documents, and checking test inventory.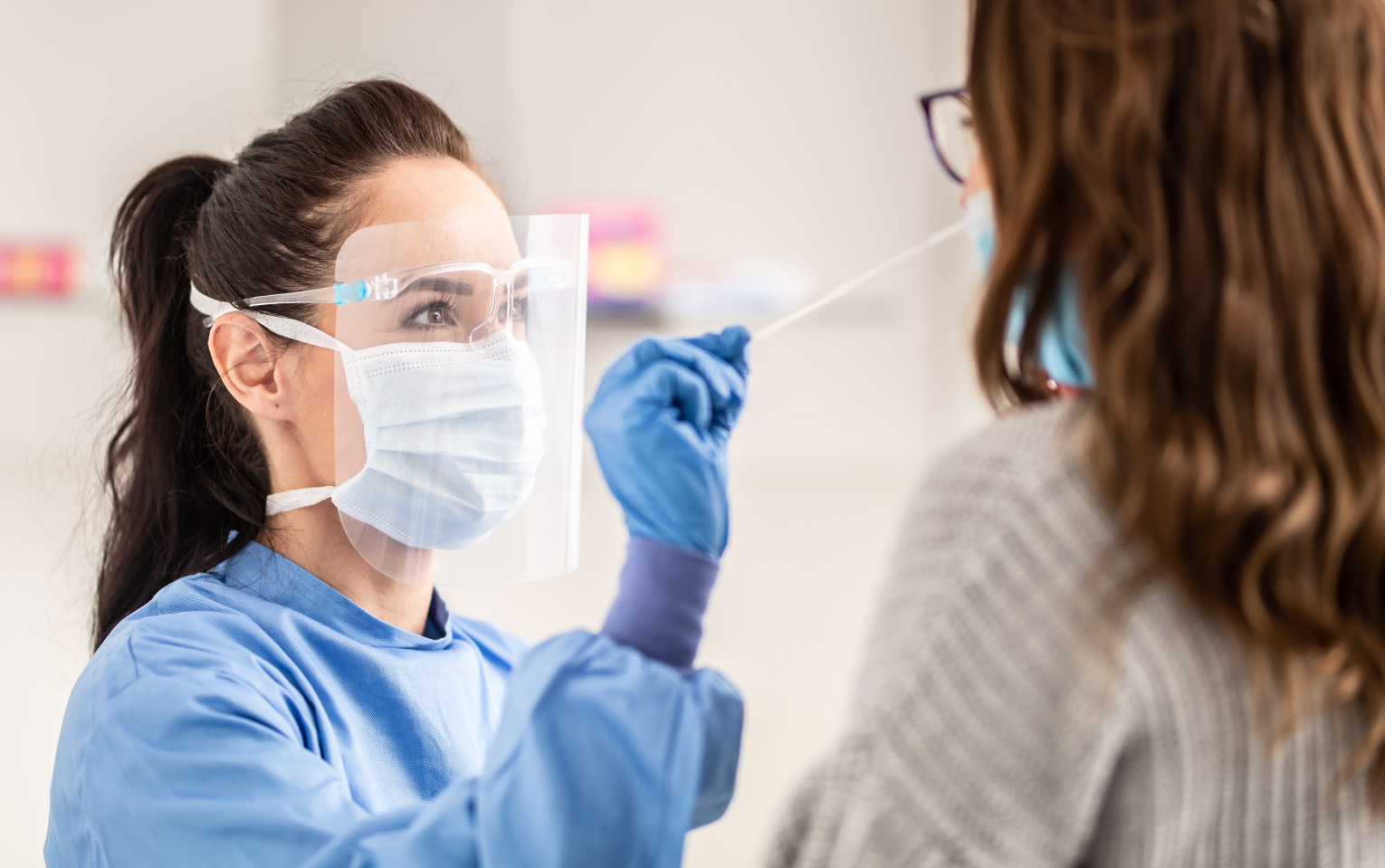 Orders Management 
Using this functionality, users can change the status of an order or add a new one.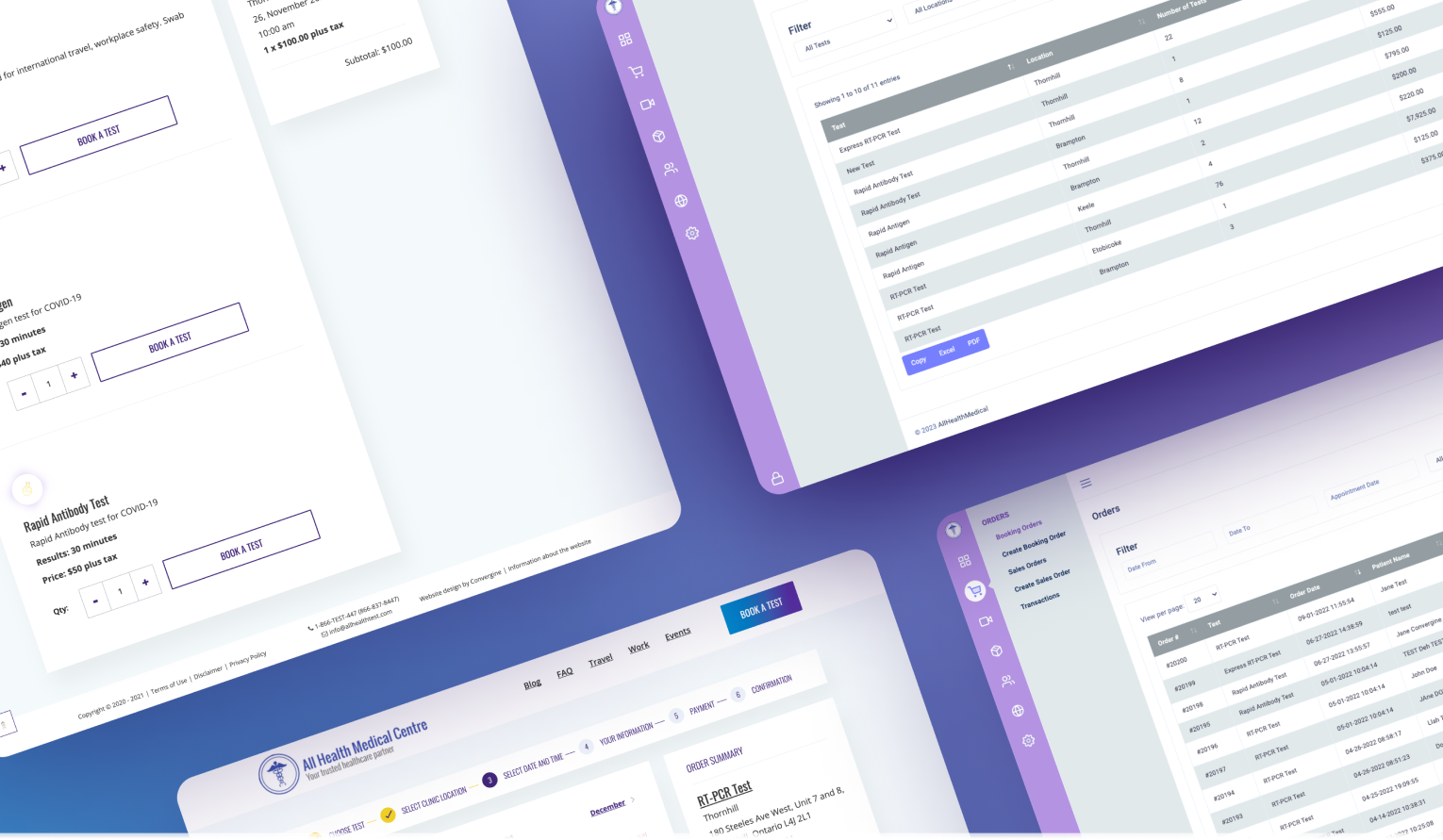 Virtual Appointments Management 
The CRM connects the patient and healthcare representative to perform the COVID-19 self-test through Microsoft Teams. The patient can book a virtual appointment for a COVID-19 test, select the location to get the test kit, arrive at the time booked, collect the test kit from the site, and connect to the medical staff via Microsoft Teams.  
Medical personnel can help perform the test via video conference call and ensure everything is completed according to the COVID-19 test protocol. 
The patient can drop the test kit with their material at the location and get their official result by email a short time later.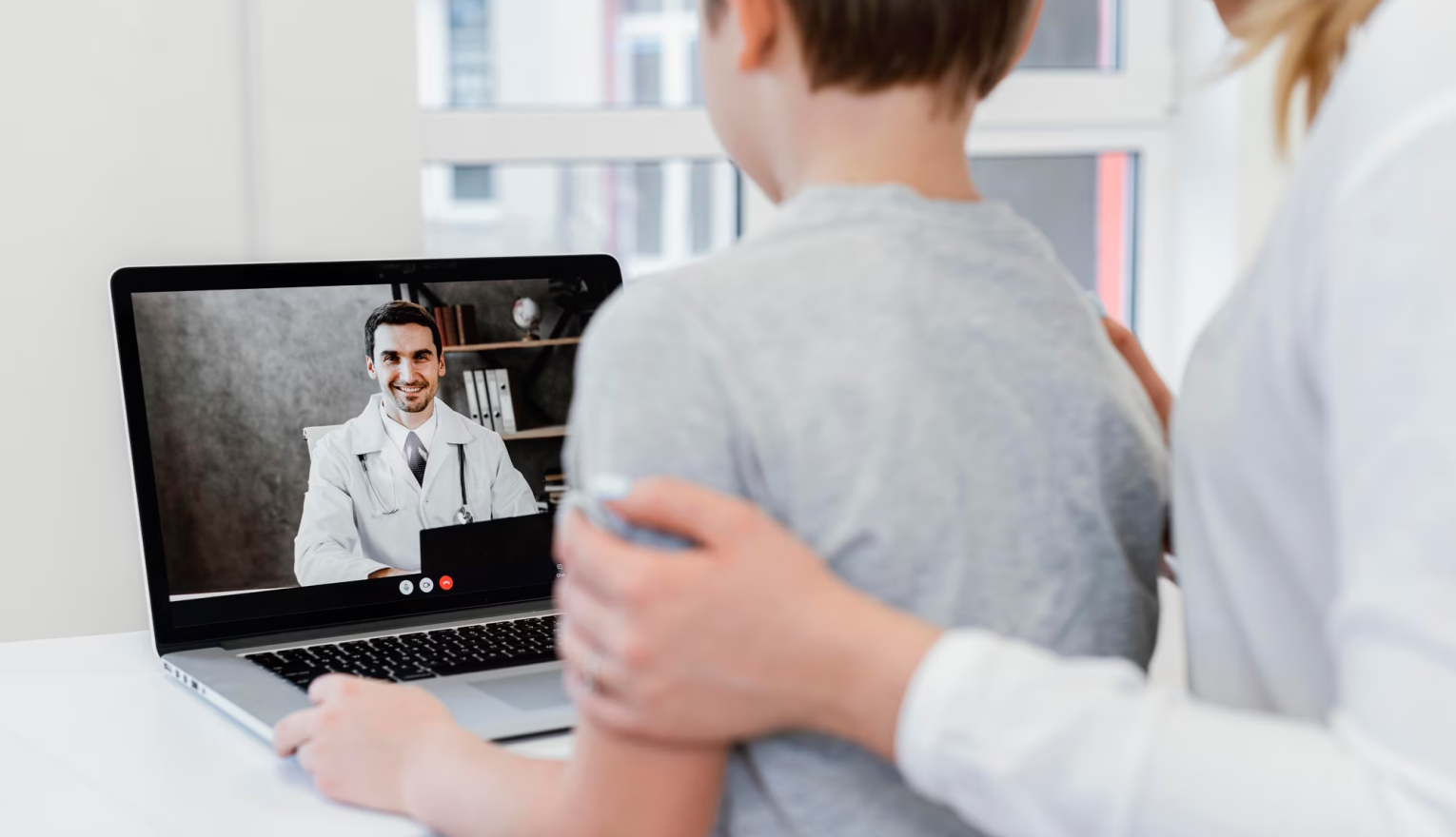 The Result
Our client received a powerful customer-centric website where patients can book COVID-19 test appointments easily from the comfort of their homes or purchase rapid COVID -19 tests online. Equipped with a robust CRM, clinic staff can manage appointments, share test results, collect payments, and send automatic reminders—all from one platform.  
Website Design
Software Development
---