Our telehealth solutions help healthcare providers to enhance service delivery, simplify communication, and achieve the best outcome for their patients.
Telehealth solution
Benefits to Practitioners
It expands access to services to patients beyond their location.
Streamlines workflows and optimizes care coordination and delivery.
Lowers the cost of care by leveraging technology.
Reduces no-show rates by making care more accessible.
Fosters efficient patient-practitioner relationship and satisfaction.

Telehealth solution
Benefits to Patients
It makes healthcare services conveniently accessible to patients regardless of location.
Patients get care faster without driving to the hospital or medical center.
Minimizes unnecessary expenses.
It improves doctor-patient relationships and helps patients get better care.
Patients get information easily and flexibly.
Our Advanced Telehealth Solution Is Your Practice Competitive Edge
We help healthcare providers adopt advanced telehealth solutions that foster virtual appointments, expand access to care from anywhere, and significantly improve patient convenience and experience.
What's more, digital telehealth solutions reduce room for human errors and miscommunication, exchange patient data securely, automate appointment management and lower the cost of care by treating more patients with less effort.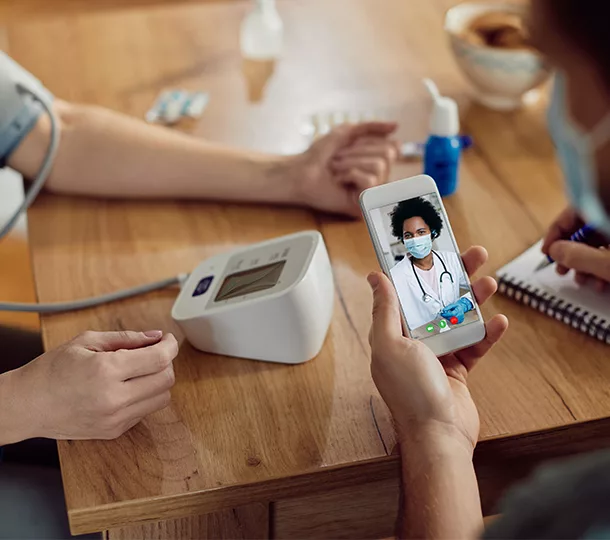 We've been fortunate to work with many amazing companies and brands
Based in Canada, we operate on a global scale to design and develop interfaces, software, and other digital products across the entire spectrum of modern digital infrastructure.
Advanced Telehealth Solutions
to provide your patients
with better care.
Technologies
We stay up-to-date with the latest web development technologies to build high-quality, modern websites for our clients. We use a range of front-end frameworks like Yii, React, Angular and back-end solutions like Node.js and PHP to create fast, responsive, and reliable heathrace websites.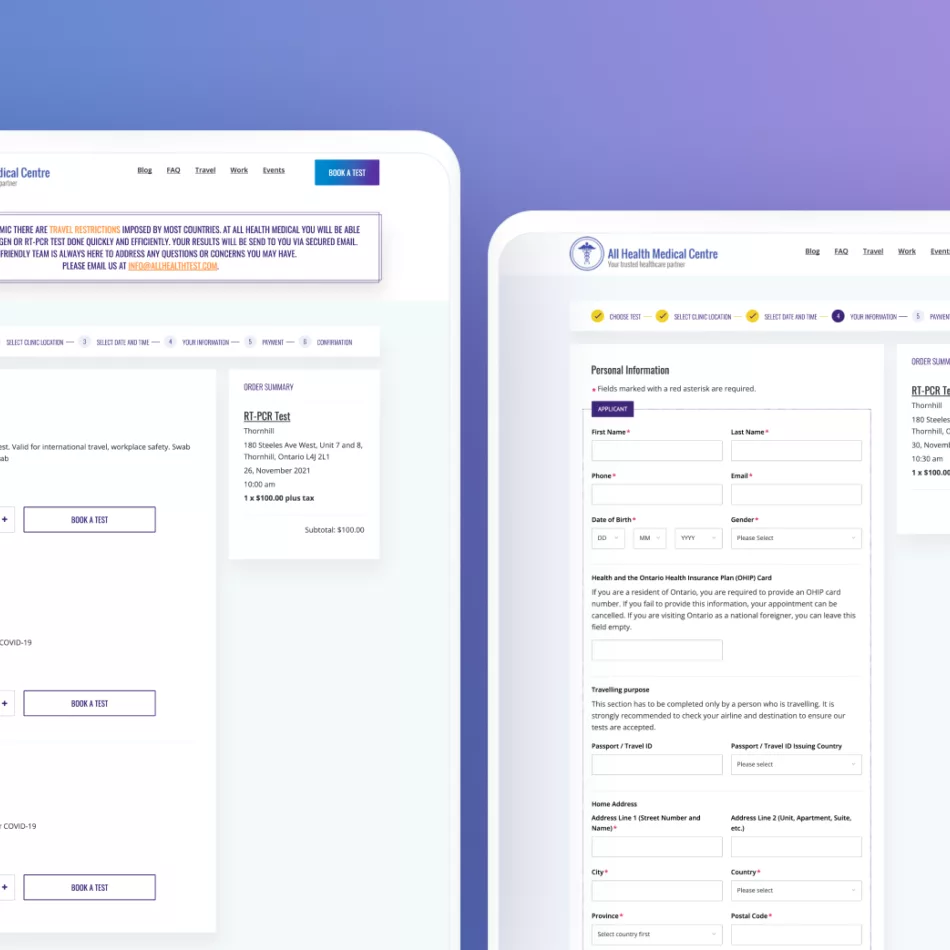 Convergine has designed and developed a custom website to facilitate telehealth capabilities for All Health Medical. With a strong focus on functionality, the website allows patients to schedule appointments for various medical tests effortlessly. By providing a seamless user experience, patients can conveniently choose their preferred location, test type, and appointment date and time. Additionally, patients can easily input the necessary personal and contact information, make online payments for the tests, virtual book appointments for test kit pickup or delivery, and even purchase tests online. Convergine's expertise has ensured that allhealthmedical.com is a comprehensive platform equipped with advanced telehealth solution to serve patients effectively.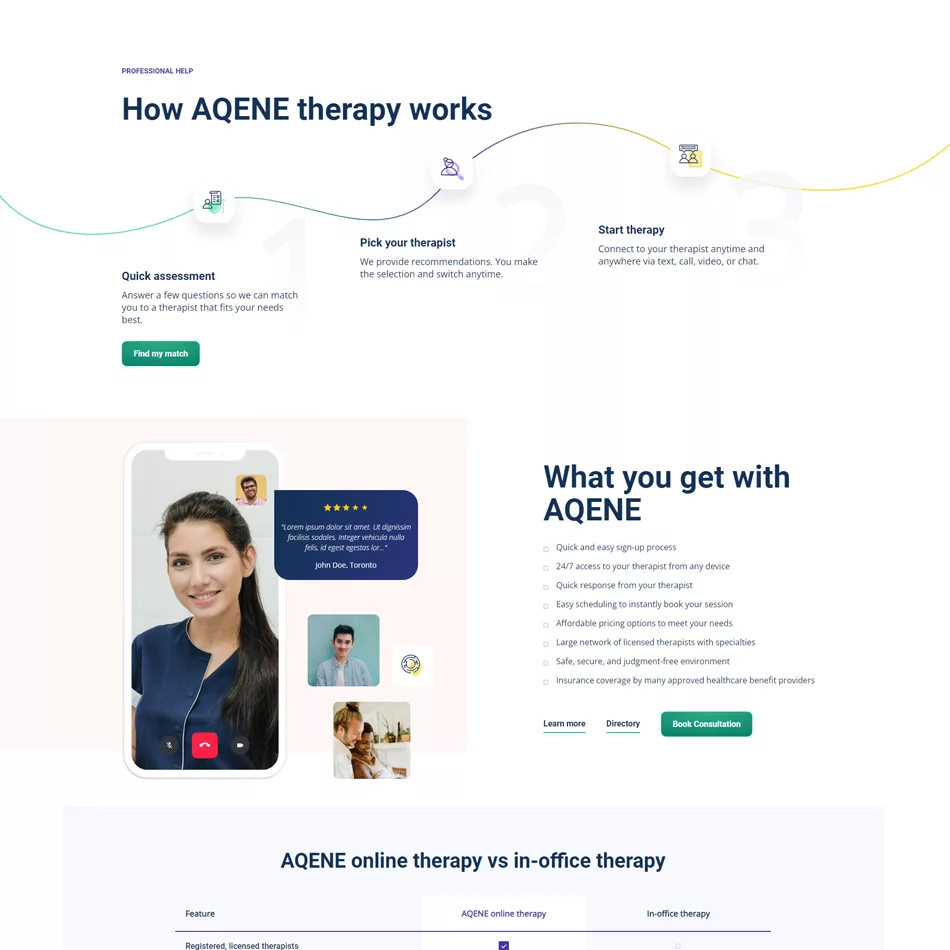 Aqene is a game-changing online therapy service that brings psychotherapy right to your fingertips. Our custom CRM application consolidates and manages patient and healthcare practitioner data, effortlessly integrating platforms like CraftCMS, MS Bookings, and MS Teams. Aqene's telehealth platform connects therapists and patients through a convenient website, a therapist-oriented recruitment platform, and intuitive user portals and provides seamless appointment management. With an intelligent search feature, finding the perfect therapist that meets multiple criteria becomes an effortless journey.
Let's make something
awesome together!
Our team is always excited to hear about your project and explore the possibilities of working together. Whether you have a specific idea in mind or are starting from scratch, we're here to help.
Not Just Clients. Partners and Friends