Branding for Montreal Dermatology Research Institute
Montreal Dermatology Research Institute (MDRI) is a registered charity that was founded in 2017 in Montreal to advance knowledge in skin biology and pathology in order to better prevent, screen, diagnose and treat dermatology diseases. MDRI approached Convergine to create a fresh brand identity to be rolled out across different media channels, including their new website.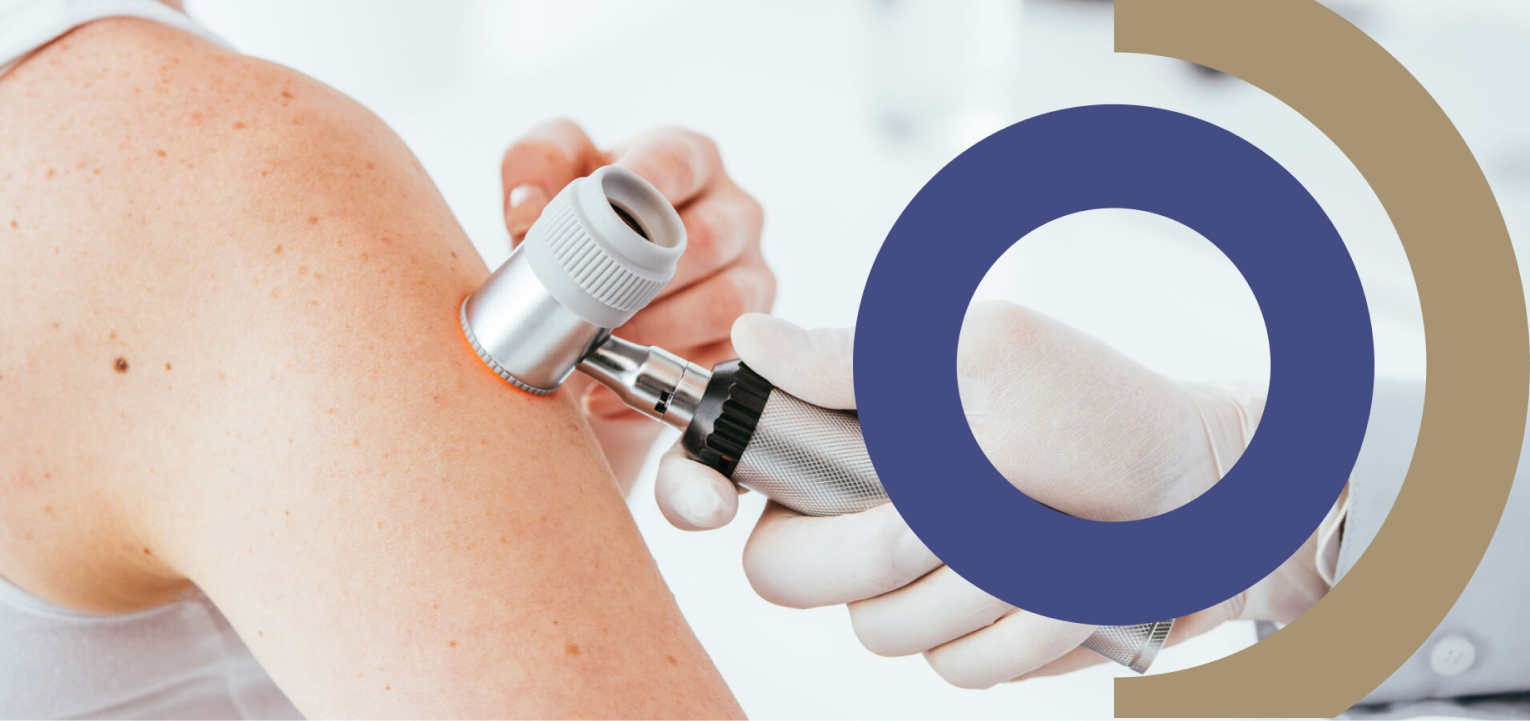 Concept
We started with a thorough analysis of the organization's story and culture, researching the target audience, and similar organizations. Then we prepared several detailed personas representing groups that the organization wanted to appeal to.
The winning design concept is based on simple yet powerful and meaningful shapes. A circle of the emblem represents skin, the essence of the business, that covers and protects our body. The semi-circle next to it resembles the letter D for Dermatology. Both visual elements complement each other forming a simple, powerful, and unique combination supported by the name of the institute in both languages.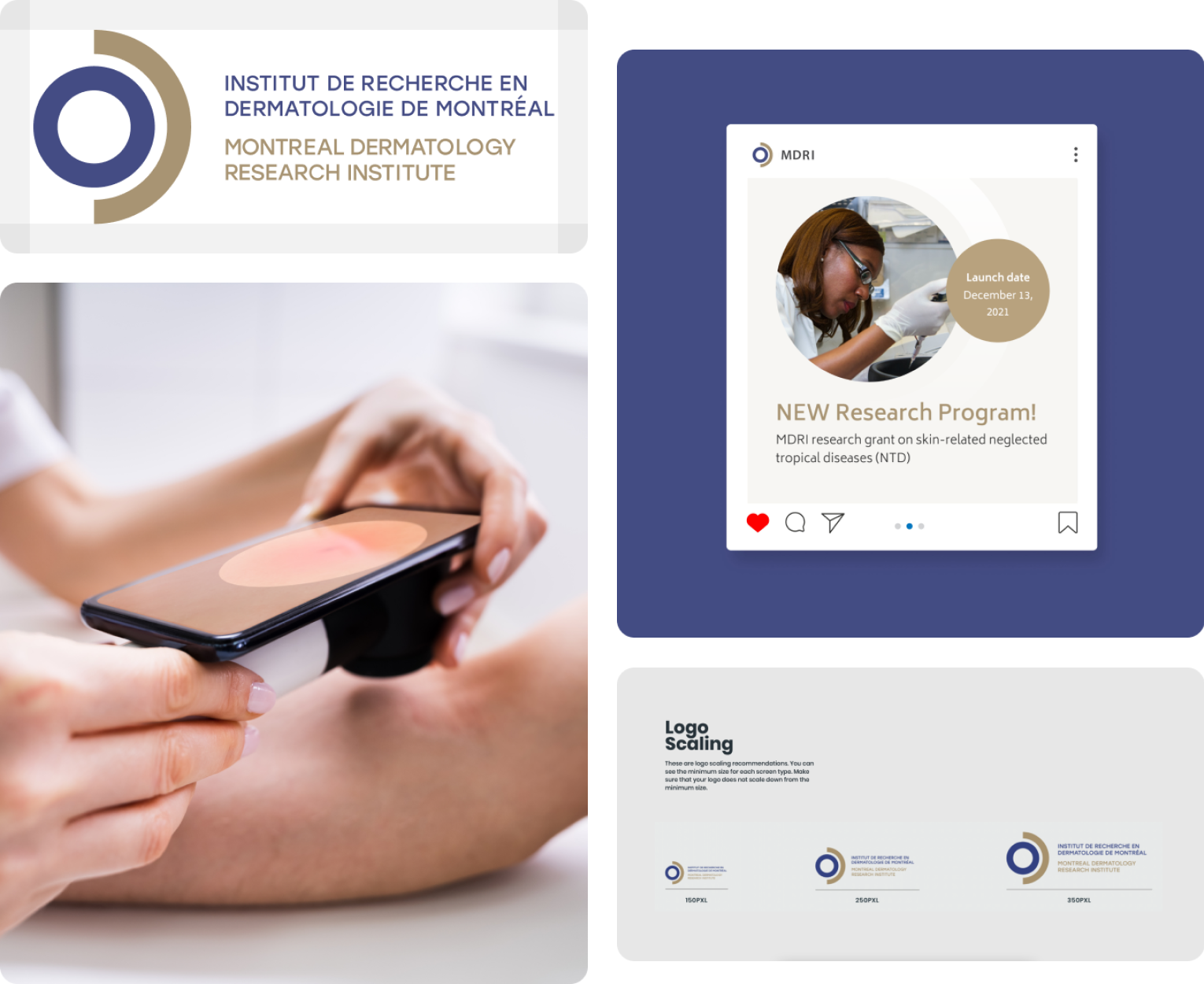 Typography & Color Palette
For typography, we selected a combination of two modern fonts: Stolzl for the logo and the Byriany family for web and print.
As for the brand colours, we selected a combination of beige gold and dull purple to evoke calmness and trust reflecting the spirit and character of the organization.

Visual Assets and Style Guide
Project deliverables included a social media kit, a range of stationery templates such as business cards and letterheads, various mockups and PowerPoint presentations. We have also developed a brand guide book that captures the style guidelines and outlines the rules for applying and maintaining branding across different media channels.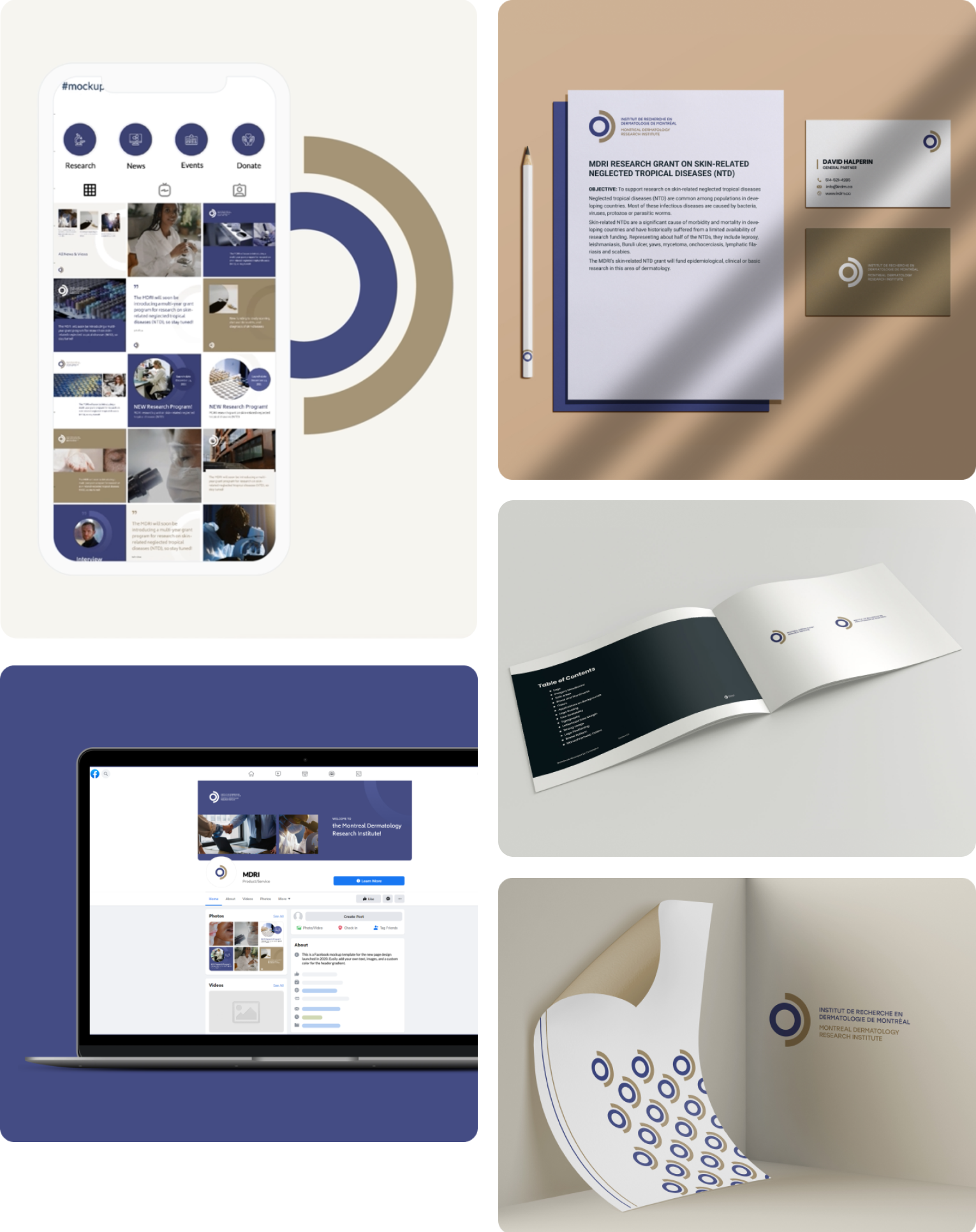 THE RESULT
The MDRI team was very pleased with the project outcome. Now, they have a fresh and relatable brand identity along with supporting visual assets that help the organization stand out and connect with its audience.
Other work for Montreal Dermatology Research Institute
---