What are Managed Services, and how do they fortify your digital assets?
April 04, 2022
/
Time to read:
4 minutes
Every company wants to be efficient — but not all companies are equipped with the resources needed to maintain efficiency. Who's going to keep your data safe? Who will fix bugs and ensure a proper user experience? Do you have somebody to scale the product when needed?
There are an incredible number of moving parts that need to be addressed; if you are a small or medium-sized business without a huge IT team, these details are eating into your time and budget. And if you wait to address problems, you'll be setting yourself for large, costly repairs later on. Not to mention the costs of downtime! See the potential impact for yourself with this downtime calculator.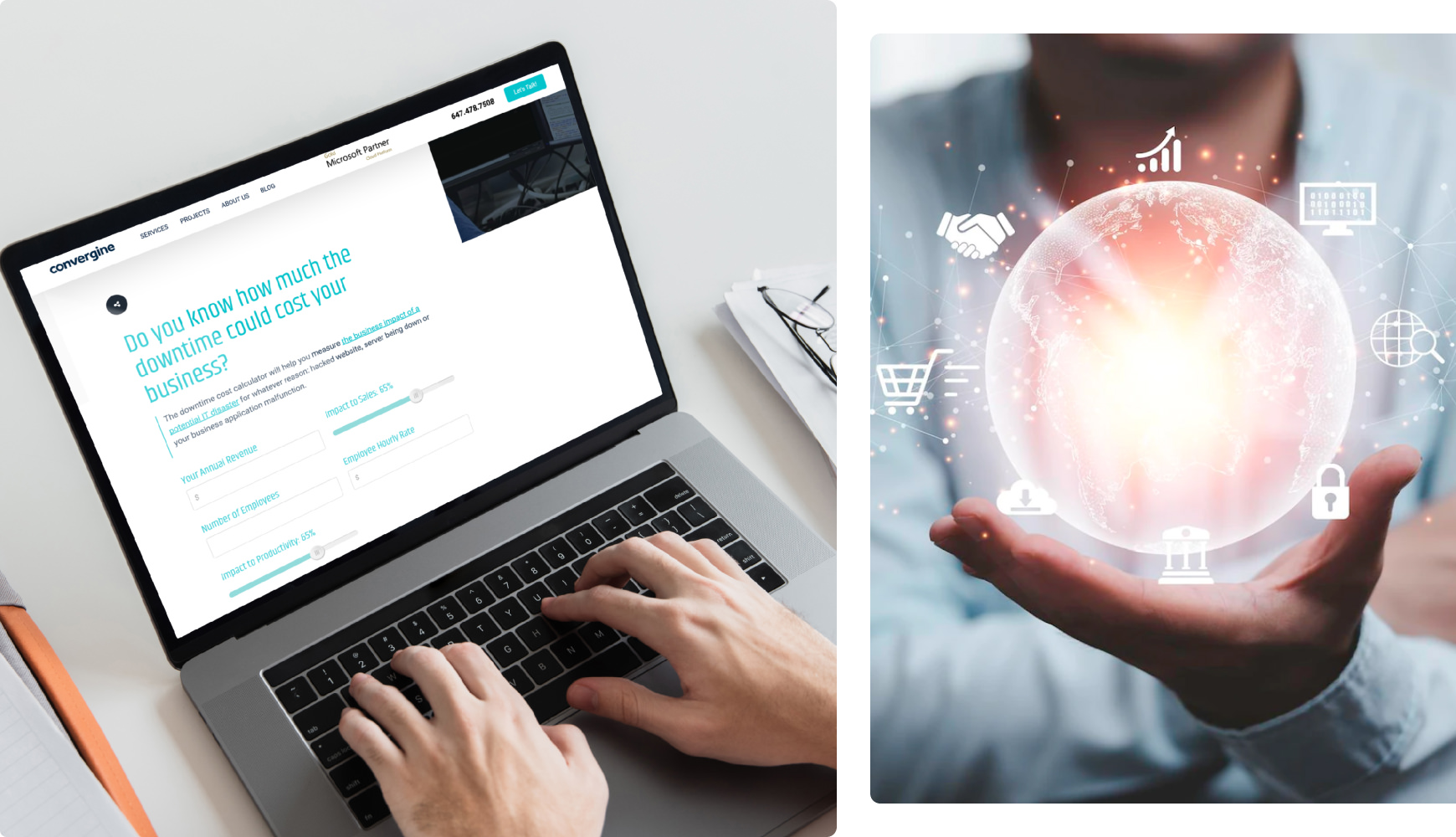 Active monitoring and preventive measures are the key to avoiding disaster. Through round-the-clock monitoring, you'll be able to detect possible threats early on and minimize problems. But what if you don't have the manpower and expertise needed for 24/7 monitoring, updates and other maintenance?
We've got two words for you: Managed Services.
Managed Services: Outsourcing business tasks to a third party, allowing your company to reduce costs, free up your internal teams, and improve service quality.
Managed services are like insurance for your digital assets and infrastructure: service providers take a proactive approach to health and security. Their teams are availy 24/7, so they can address any issues ASAP.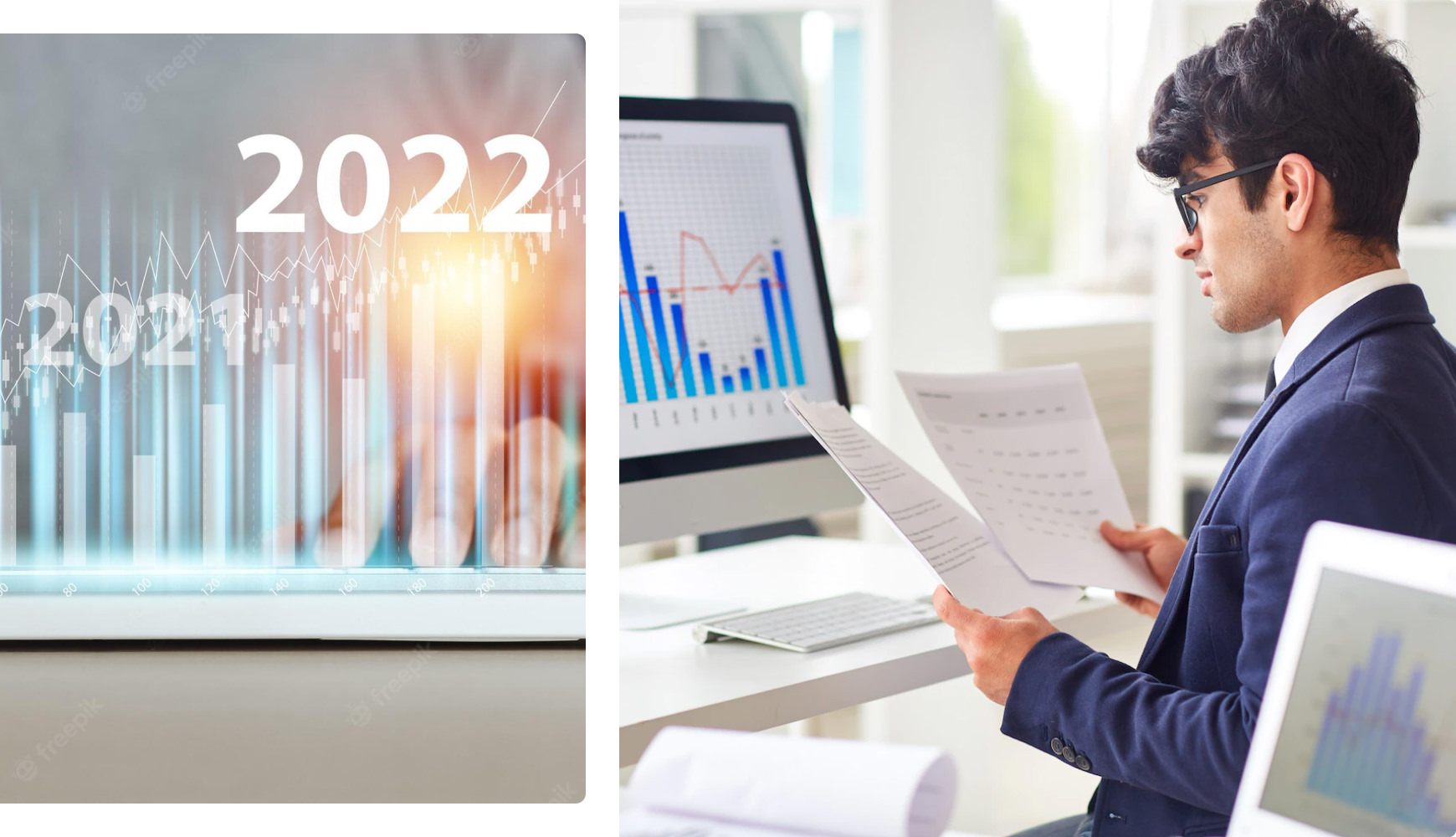 The global managed services market is experiencing healthy growth, with an expanded CAGR of 13.4% from 2022 to 2030. Approximately 90% of Fortune 1000 companies receive at least one service from Managed Service Providers (MSPs), and it makes sense. After all, they just have to pay a set monthly fee — and in exchange, they receive:
Better cost control. When you pay a fixed monthly charge, you know exactly what your IT costs are going to be each month. What's more, you can mitigate the risk of financial losses, as MSPs help prevent interruptions and outages. 
Improved risk management. An MSP often has stellar proprietary methodologies, as well as access to cutting-edge software and modern infrastructure. This, along with their dedication to industry best practices, minimizes your risk. Plus, you'll face a lot less stress knowing that you're working with a team that has deep knowledge of your industry's security and compliance regulations. 
Great efficiency and availability. If you try to implement an in-house team that handles all IT services, you're going to run into long deployment downtimes and associated costs, higher R&D costs, and increased downtime. But MSPs scale for your needs much easier than an in-house team would — this keeps deployment as short as possible and reduces service interruptions to a minimum.
What's more, you can outsource pretty much any service you need nowadays: there are MSPs that offer application management services (AMS), IoT, storage, backup and recovery, cybersecurity, helpdesk support, and much more.
Why businesses need Application Management Services 
Above, we mentioned that some MSPs offer application management services (AMS). This is one of the areas we specialize in — so if you're hoping to learn about the benefits of AMS, you're at the right place! 
Perhaps your software once aligned with your business needs and your users. But no application stays optimized forever: over time, content and technologies become out-of-date, and security issues arise, leading to increased costs, lower productivity, and a poor user experience. 
When you outsource application management services to an MSP, they'll make sure your app is fully optimized. You'll get: 
Enhanced application health monitoring
Bug fixes
A smooth user experience
Timely addressing of product scalability
Adjustments to meet changing compatibility standards
Improved performance
Up-to-date content and features
Strong security protection and maintenance
What types of Maintenance Services does Convergine offer?
Convergine, offers application management services — but that's not all! Depending on your business needs, you can also opt for website security maintenance and infrastructure maintenance services (IMS). 
>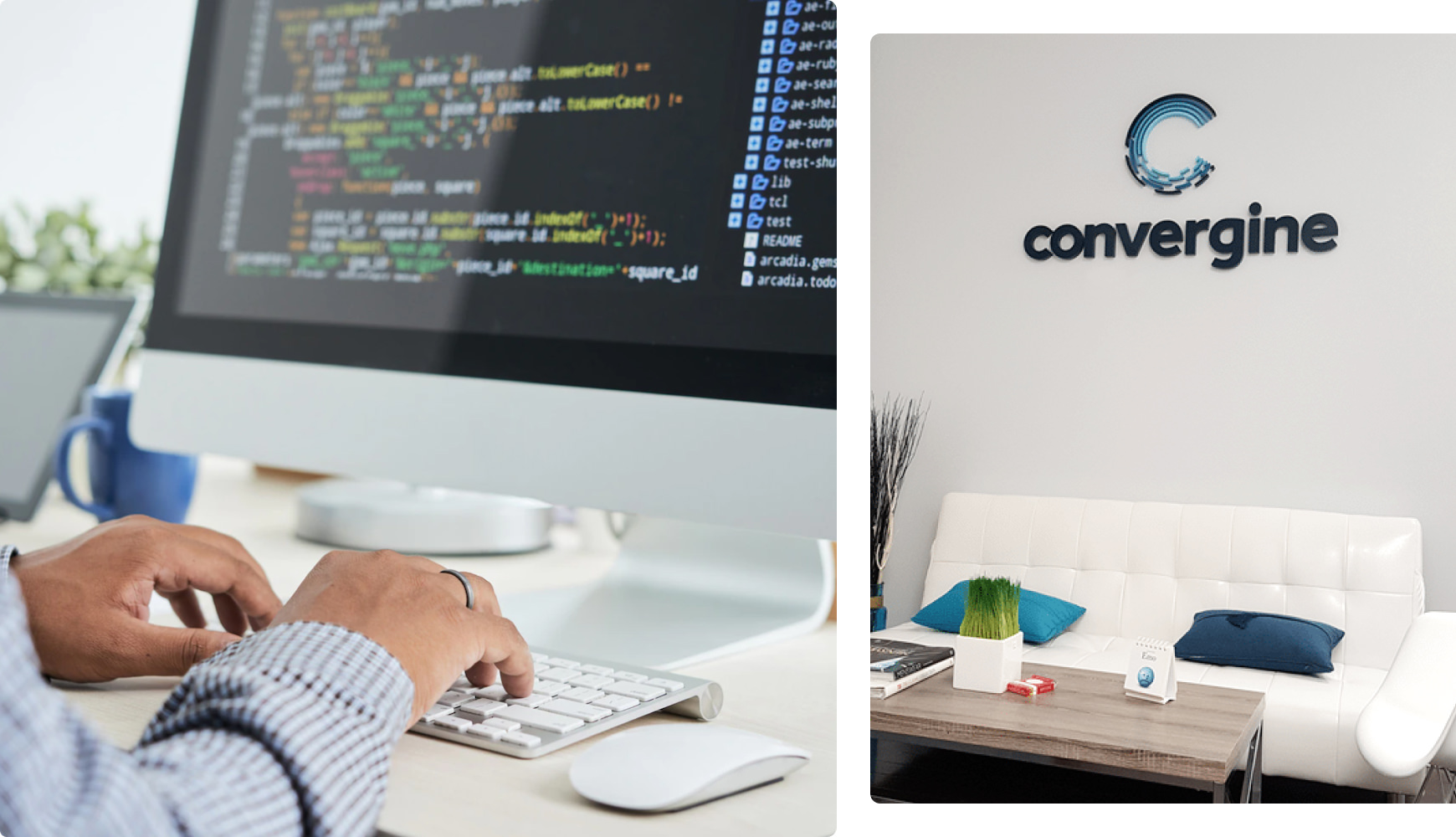 Your website is one of your company's greatest digital assets: it draws in potential customers, makes a great first impression, and converts viewers to buyers. But a website that's perfect today won't stay perfect for very long. For your website to stay effective, you have to update content regularly, fend off threats, debug code, and more. Our team stays on top of it, closely monitoring your site and making adjustments as needed. 
As part of this service, you can get: 
Round-the-clock monitoring
Malware scanning and removal
Broken link monitoring
Disaster recovery
Nightly backups
Plugin updates
And more!
Application Managed Services
Convergine will continuously monitor your app, analyze performance data, and provide real-time issue resolution. With our services, your app will always stay stable, functional, and secure! 
As part of this service, you can get:
Functional checks, including business flows monitoring
Real user monitoring
24/7/365 monitoring
Exceptions monitoring
Infrastructure Maintenance Services (IMS)
Depending on the scale of your business and operations, you may also need servers and virtual machines maintenance. Convergine's experts will ensure your infrastructure is secure and stable. 
As part of this service, you can get: 
Server security patching
Disaster recover
Firewall
DDoS protection
Round-the-clock monitoring
Knowledge transfer
And more!
Conclusion
At Convergine, we are dedicated to providing the best-managed maintenance services — whether you need services for your app, website, or infrastructure, we've got you covered! We also strive to keep our services affordable; they start from $75/month. If you're ready to delegate your IT tasks and free up resources, give us a call. We'd love to tell you more about our services.