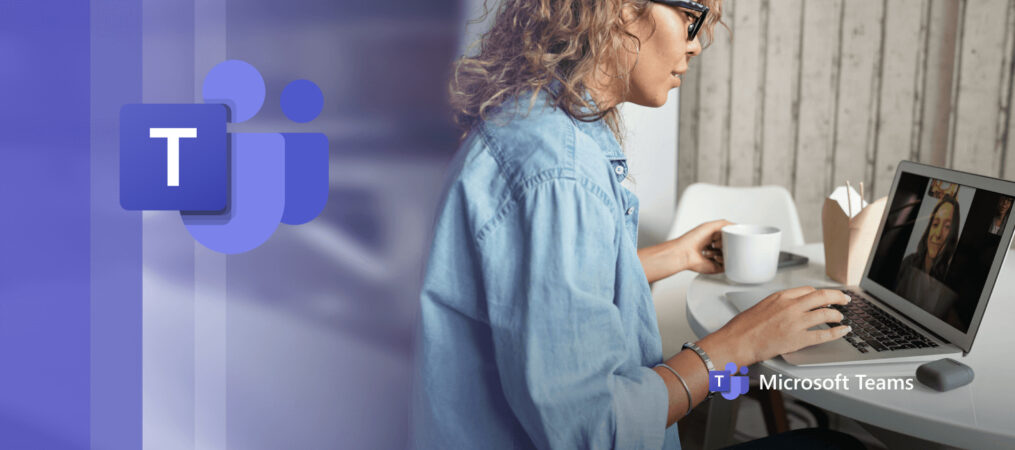 Microsoft Teams has been around since 2017. Some still assume Teams is nothing more than a chat app. But in truth, Microsoft Teams is a powerful collaboration platform that combines several communication mediums such as instant messaging, file sharing, and video conferencing to create an enriched real-time virtual workplace for remote workers. Microsoft Teams is designed and built to promote teamwork, organization, and communication across a virtual environment in ways that mimic the characteristics of a physical workplace.
The Benefits of using Microsoft Teams
The worsening COVID-19 pandemic has left many organizations with no choice but to have their staff work from home. For many, this is a drastic and sudden change in work habits. In the current situation, it's becoming increasingly important to keep remote workers tethered to a central workplace and enable remote collaboration. HR executives and business leaders have turned to Microsoft Teams in their search for vital remote working resources.
Microsoft Teams' global usage has skyrocketed over the last few weeks to record-breaking figures. Early April saw over 44 million daily Team users, a 200 percent increase in weekly virtual meetings, and video call usage went up by more than 1,000 percent. How is Microsoft Teams managing such feats as one of the most preferred remote working tools? Here's the answer:
Access to a variety of communication tools
Full integration with Office 365 applications and third-party apps
Easily customizable workspaces
Dependable transparency, security, and privacy
Cloud storage
Intuitive design and UI
Management and administrative features

One of the most attractive features of Teams is its breadth of custom solutions that can be tailored to different industries' unique needs. MS Teams combines live chat, video and audio conferencing, events, file sharing, and a lot more on a single interface and app. You don't necessarily need additional third-party services to converse, exchange ideas, hold online meetings, and manage shared tasks with your teams – you can do all that in one place.
In addition, Microsoft Teams empower professionals in various industries, including healthcare, education, retail, and others with tailored tools that enable simple and secure collaborations and communications and provide an opportunity to provide the best service possible.
Microsoft Teams free plan and response to COVID-19
Teams is available by default to Office 365 account holders on Business Essentials, Premium, E1, E3, and E5 licenses. In response to the increased demand for remote collaboration due to COVID-19, Microsoft is now offering a free 6-month Office 365 E1 trial. Organizations taking advantage of this trial also get a free subscription to Teams Premium. The premium version includes features that are not available on the free plan, such as scheduling and meeting management.
You can also download and use the desktop or mobile Teams app for free, and you'll still get all the essential collaboration and communication features, including:
Up to 500,000 members per organization
2 GB of personal storage space and 10 GB shared
Screen sharing
Unlimited one-on-one and group audio and video calls
Online chat and search
Integrated Office 365 apps
Upgrading to the paid package unlocks the full range of Teams features, including 1 TB file storage, administrative tools, scheduled meetings, and usage reporting.
If you are interested to access more practical resources on how to get started, check out Microsoft Teams video training.
What's new in Microsoft Teams
Microsoft Teams is continuously evolving and has seen quite a few changes and improvements over the last month. Microsoft added new features to facilitate organization and collaboration during meetings and calls, such as raise hands, end meetings for all participants, and new meeting controls. Most notably, the maximum number of participants in live video chats has gone from four to nine, widening the stage for face-to-face engagements. There are some customization options as well, such as background effects and background blurring.
Most notably, the new Yammer "Communities" app is now available on Teams. Yammer brings its full range of interactive features and new functions to enhance communications in Teams and communities.
Transitioning to Teams with an MS Partner
According to CEO Satya Nadella, Teams now has over 75 million daily active users. Satya reported that in just a month, Microsoft had seen two years worth of digital transformation. The growing need for remote collaboration and digital workspaces is what's fueling the mass migration to Microsoft Teams.
However, transitioning to Teams and Office 365 can be confusing for many organizations, especially those used to conventional workplaces. Plus, companies have not had enough time to prepare for digital transformation amid the COVID-19 crisis.
Working with an MS Partner during the big move can lessen the burden and provide the support needed for a smooth migration. As a Certified Gold Microsoft Partner, we can help you find the best transition approach and resources based on what your company needs. The only way to take full advantage of Teams is to make the right choices from the very start – we're here to make sure that you do.
Check out our recent post to learn more about other digital tools and resources to support remote working environment and collaboration.