Custom Web Application Development for Maxan Drywall
Maxan is an Oakville-based construction company that provides high-quality acoustic systems, wall and ceiling repairs, and remediation services for industrial, commercial, and institutional clients.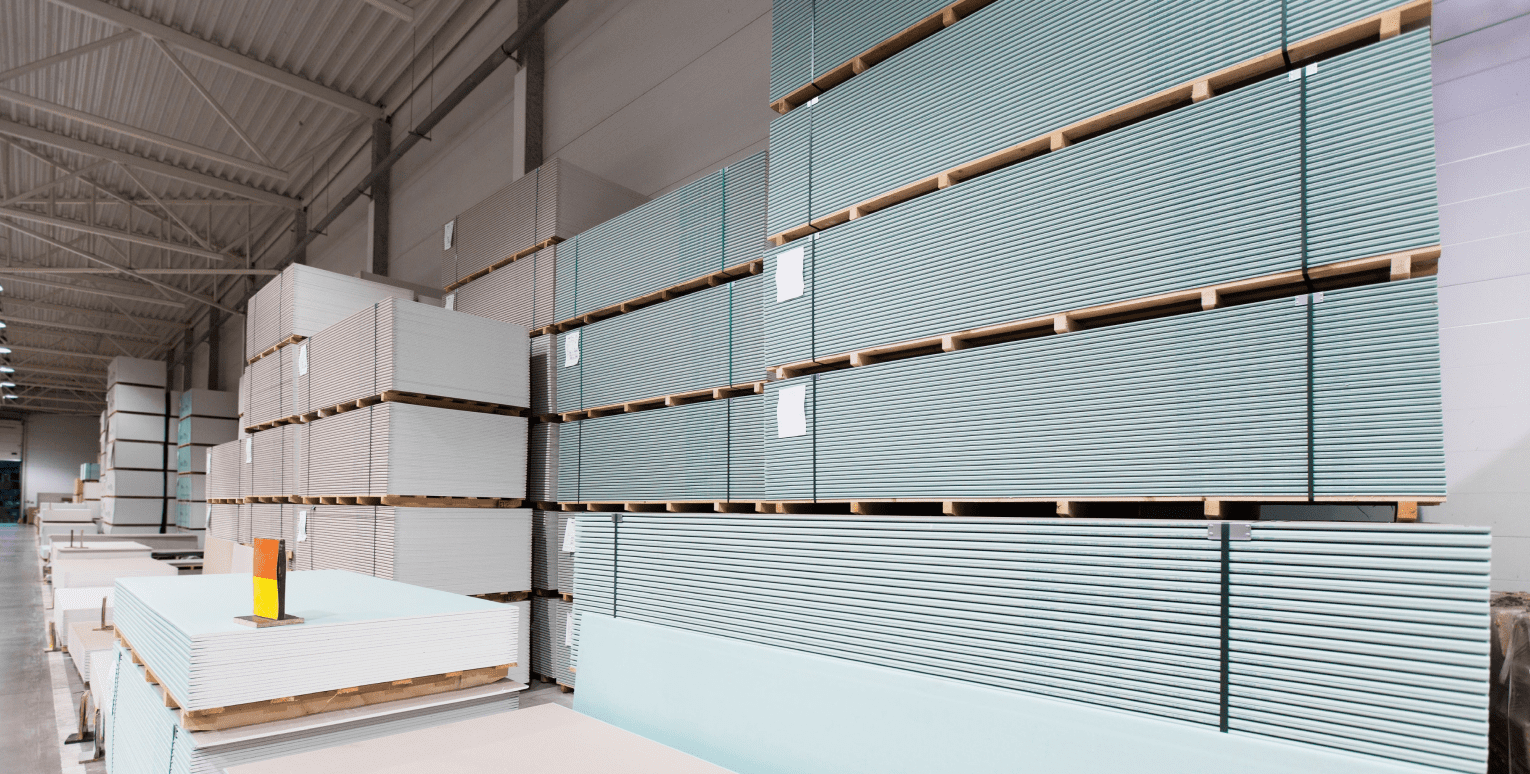 The Challenge: Time is Money
Manual timekeeping was done by Maxan employees with punch cards. Doing so risked buddy punching, payroll errors, and poor oversight of business operations. The company reached out to us to develop a custom timesheet management portal that would integrate with their existing Plexxis ERP system (a construction management platform), allowing employees to track their time online and fully automate the transfer and translation of data.
Project-driven Time Tracking Made Easy
We built Maxam Drywall, a reliable custom portal that allows employees to manage their timesheets for each construction project assigned to them in a very detailed manner. Admins have the functionality to manage users, review their entries, combine and print weekly timesheets in a single action for accounting purposes, and manage employees' time off and vacation requests.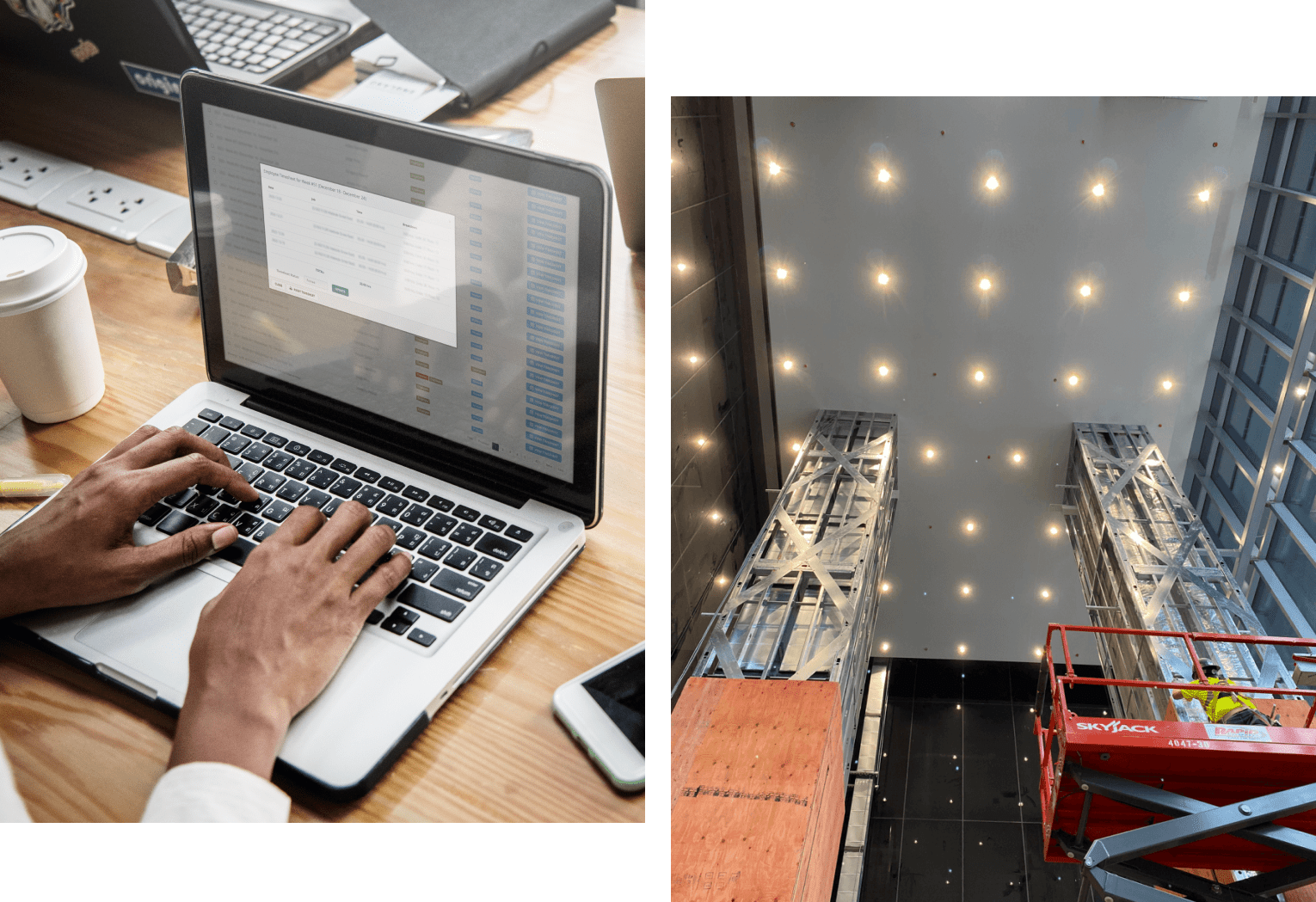 Custom Portal
With this tool, employees no longer have to spend time capturing time. Maxan Drywall eliminates the need for paper-based punch cards and is ideal for employees and contractors to submit their timesheets online. Timesheet entry is easier for administrator users and employees, removing the need for everyone to fax weekly paper timesheets.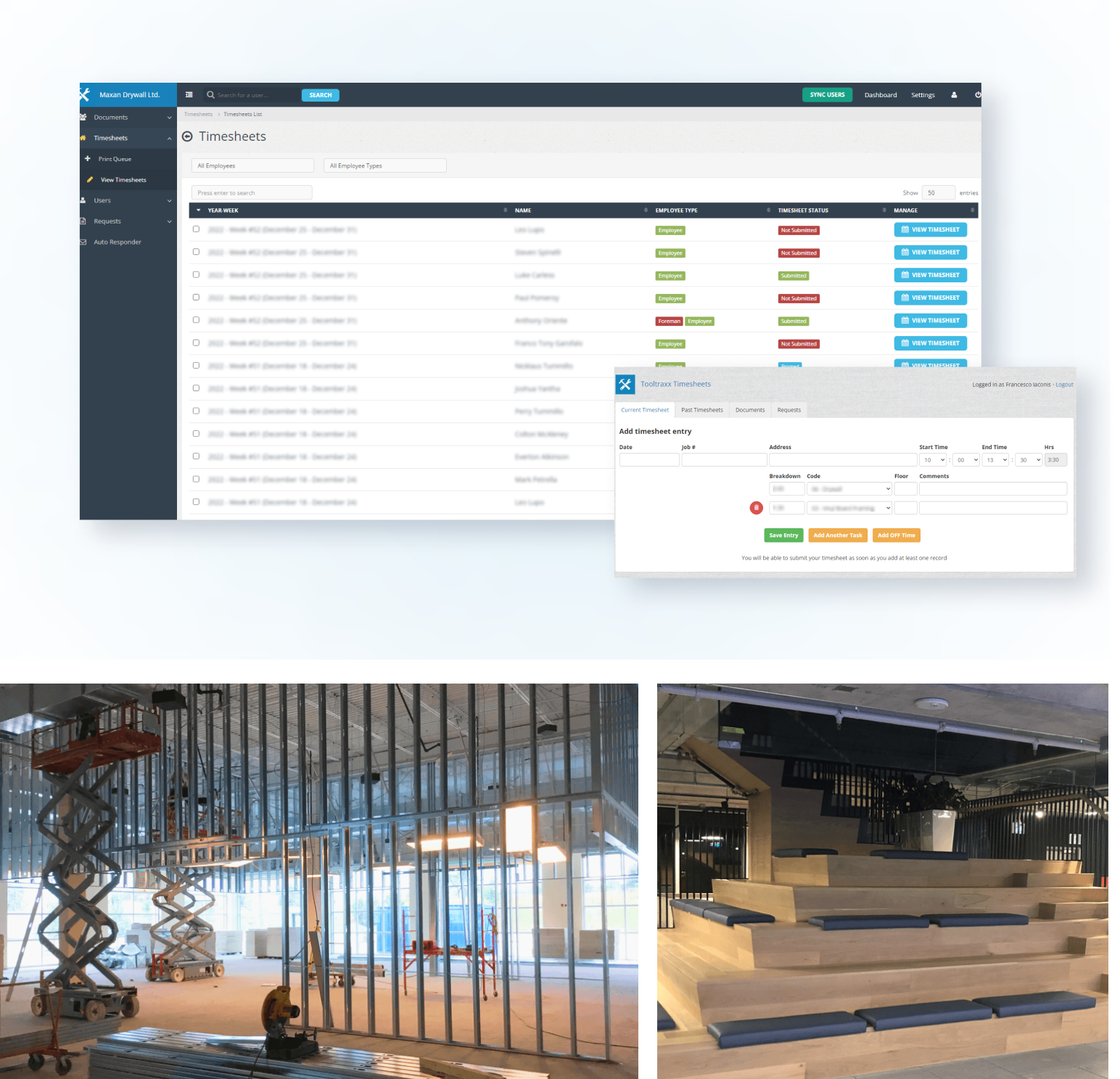 UI/UX
Creating a seamless interface and experience for users on mobile devices, on the go, was a top priority. That's why the web app UX design needed to be highly user-friendly and intuitive and the UI convenient to use on tablets and smartphones.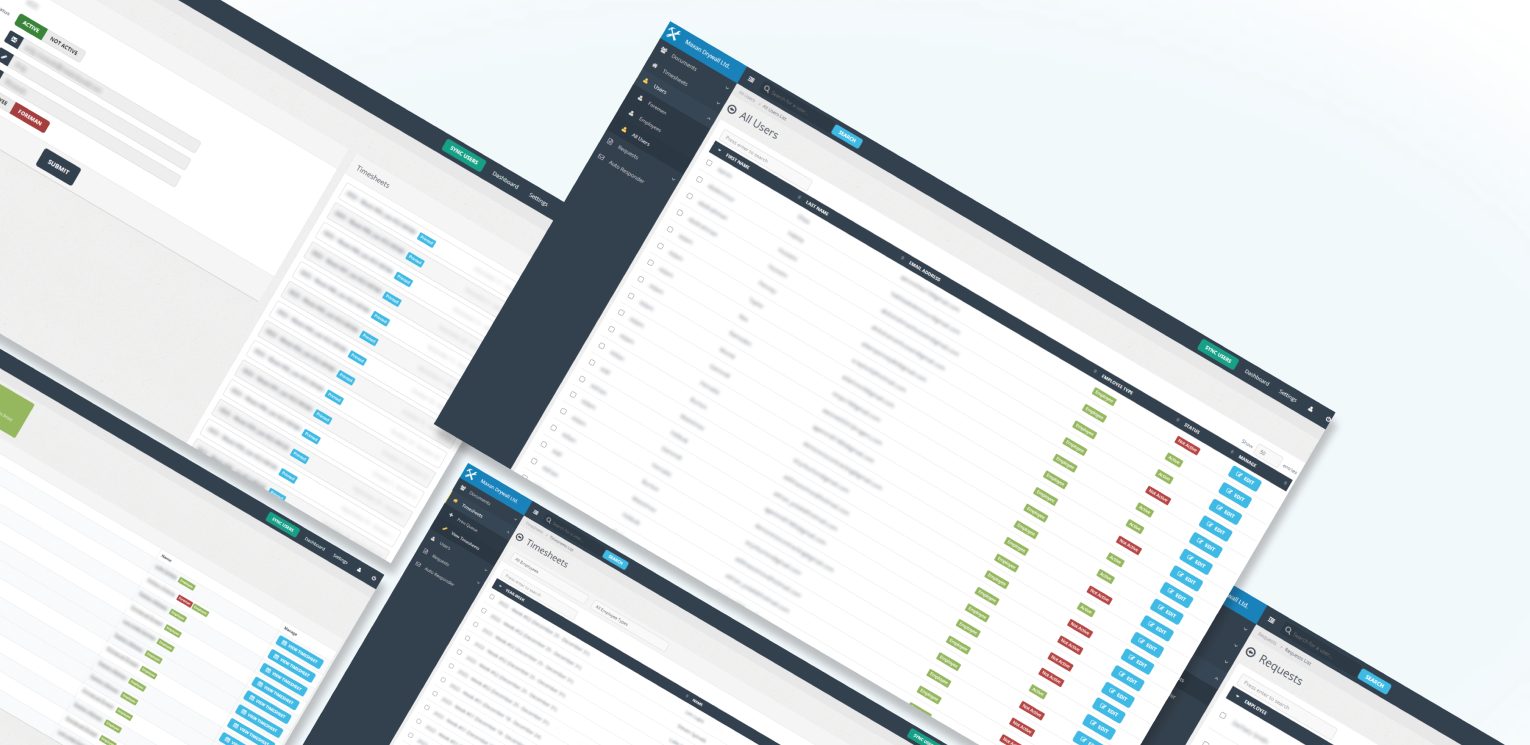 API
This project was integrated with the Plexxis (Plexmate) ERP system hosted in-house. We developed a custom API between the ERP and portal to allow users to sign in with their existing ERP accounts.
Among the project's main features are:
Online timesheet management 
Employee vacation/time-off requests and management 
Plexxis ERP integration 
Document library management 
Hosting: Dedicated server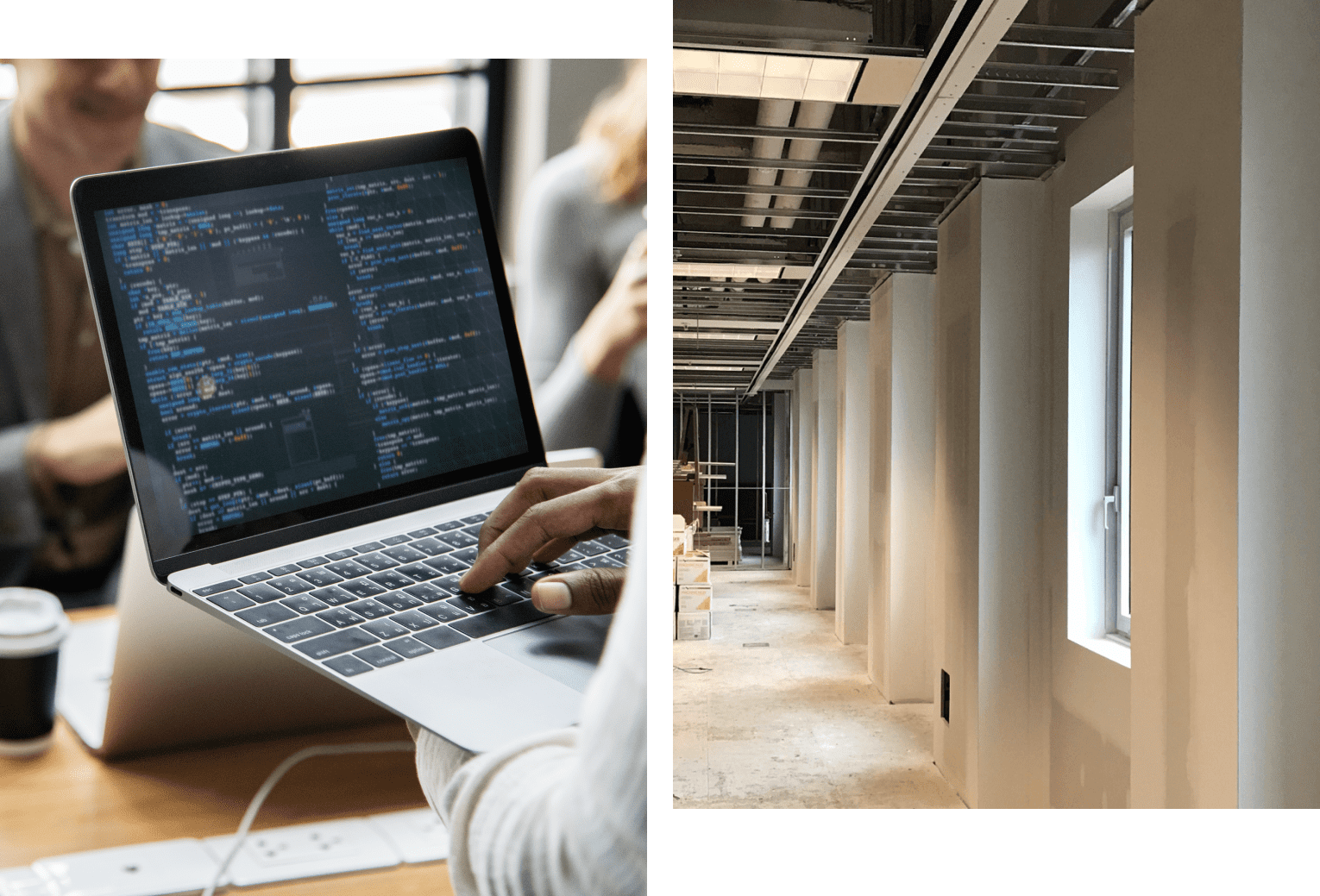 THE RESULT
This robust web app provides efficient time tracking for the entire company. With it, the Maxan team can follow how much effort they put into each initiative, measure their costs, and analyze their results.