Website Design for Red Wolf Group
Red Wolf Group is a Canadian company that has completed thousands of retail design, construction, and maintenance projects in major shopping centres, plazas, restaurants, and office environments. Since 2004, the Red Wolf Group has worked on a plethora of construction projects, including base building construction of up to 300,000 square feet, to commercial and retail improvements, to one–off installations and multi–point rollouts.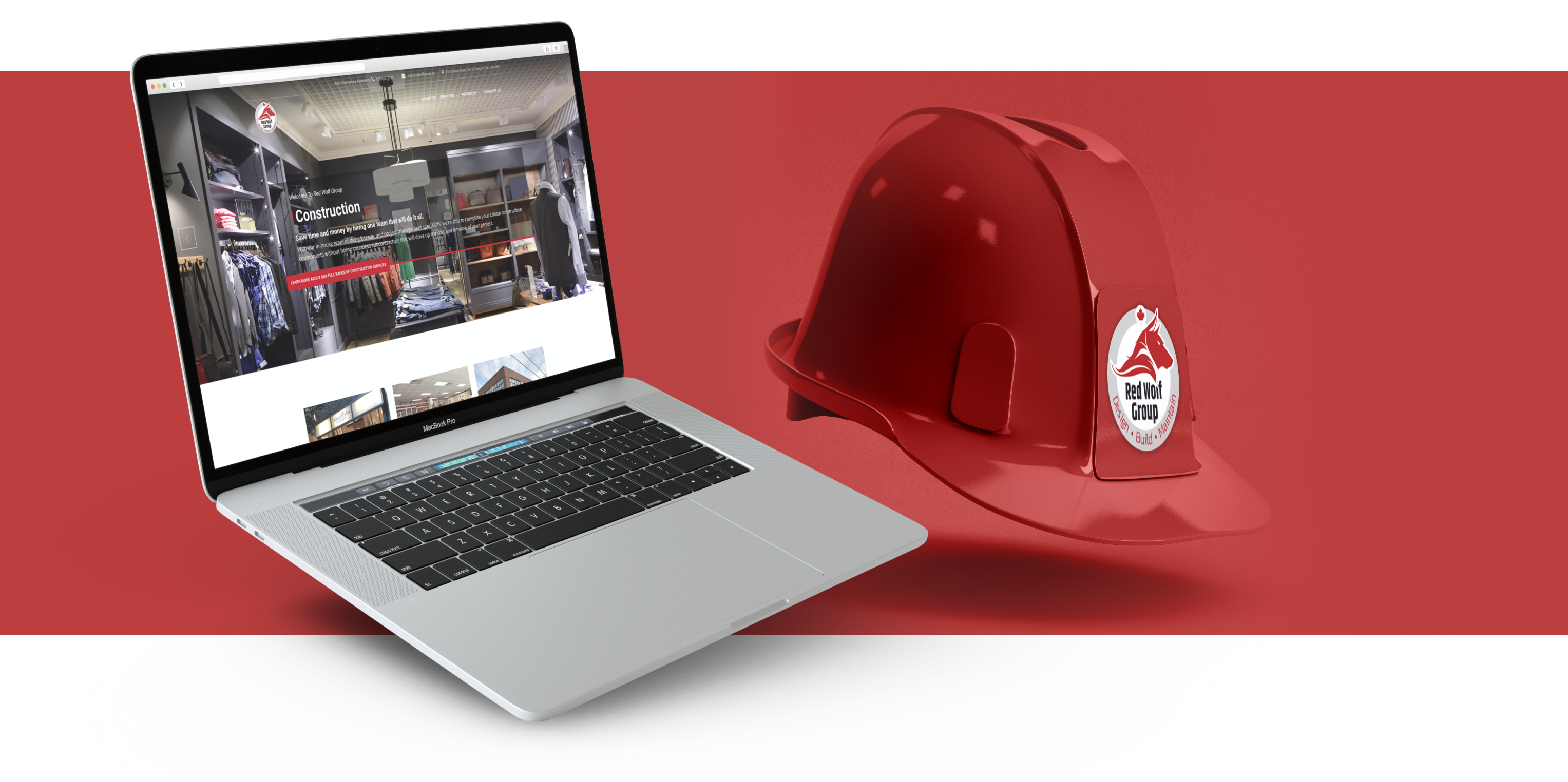 Intro
A strong online presence, including a functional website, is essential to ensuring ongoing business within the commercial building and construction sector. To continue providing quality service to existing clients, and attract new clients in an increasingly digital era, it was critical to invest in a rebrand and overall redesign of their website. The Red Wolf Group engaged us to lead a rebrand to strengthen their position as a trusted partner within Canada's construction and design sector.
Problem
The old Red Wolf Group website didn't reflect the organization's values of quality and was outdated compared to the sector. There was little structure to the content, amplifying confusion instead of coherency, and lacked the functionality to effectively showcase their previous projects and services offered.
Solution
A complete rebrand and website redesign that makes it easy to facilitate positive user experience through relevant content that showcases the organization's past construction work to attract new clients. Using WordPress, develop a responsive, SEO-driven and content-rich platform that results in increased web traffic and greater conversion.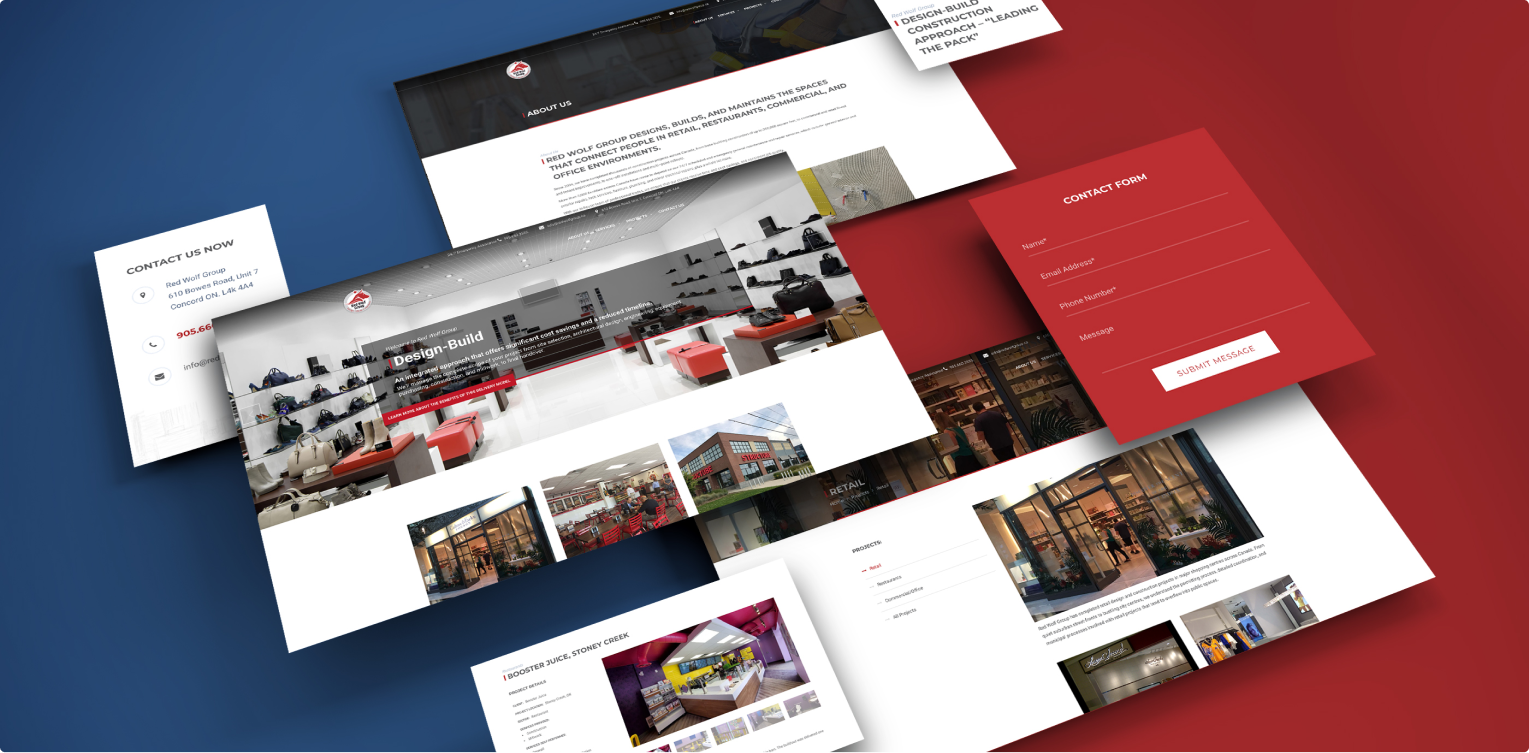 Organized and Logical Information Architecture
Within the design and construction industry, customers look for experienced service providers with a strong portfolio of previous work. Being able to find the information easily was a key factor in the design and development of the website.
On the homepage, services and key focus areas are listed upfront (i.e. Retail, Commercial, Restaurants), and past work is directly after. Services are also listed in the same order and can be easily found by hovering over the navigation menu – this was a priority in ensuring visibility to all information across the new website.

Simple, User-Friendly Design
The clean and simple user interface allows visitors to focus on the value that Red Wolf Group provides: its services and its reputation. Content is well-structured throughout the website to allow users to easily read through without being presented with too much information at once.
The rebrand to a "red wolf" inspired the red, white, and grey colour scheme to depict strength and leadership in the industry. There's a rich collection of visual imagery used throughout the website to convey Red Wolf Group's value proposition at first glance, and showcase industry experience to ultimately establish trust.
Clear Call to Action
To improve conversion of prospective clients to new clients, we added in a "Contact Us for a Quote" call to action on each of the Services pages, and embedded the Contact page in the main navigation bar. The goal was to prompt visitors to engage with the organization at the right touch points and create a seamless overall customer experience.
Portfolio of Past Projects
A homepage rich in visual content captures attention immediately and depicts the level of quality and output that the Red Wolf Group represents. Placing high-quality images of previous retail and commercial projects on the homepage slider communicates the level of reach that Red Wolf Group has had in the Canadian building and construction sector.
Accessible across all devices and screen sizes, the new Red Wolf Group website now accurately represents the brand and provides an engaging customer experience.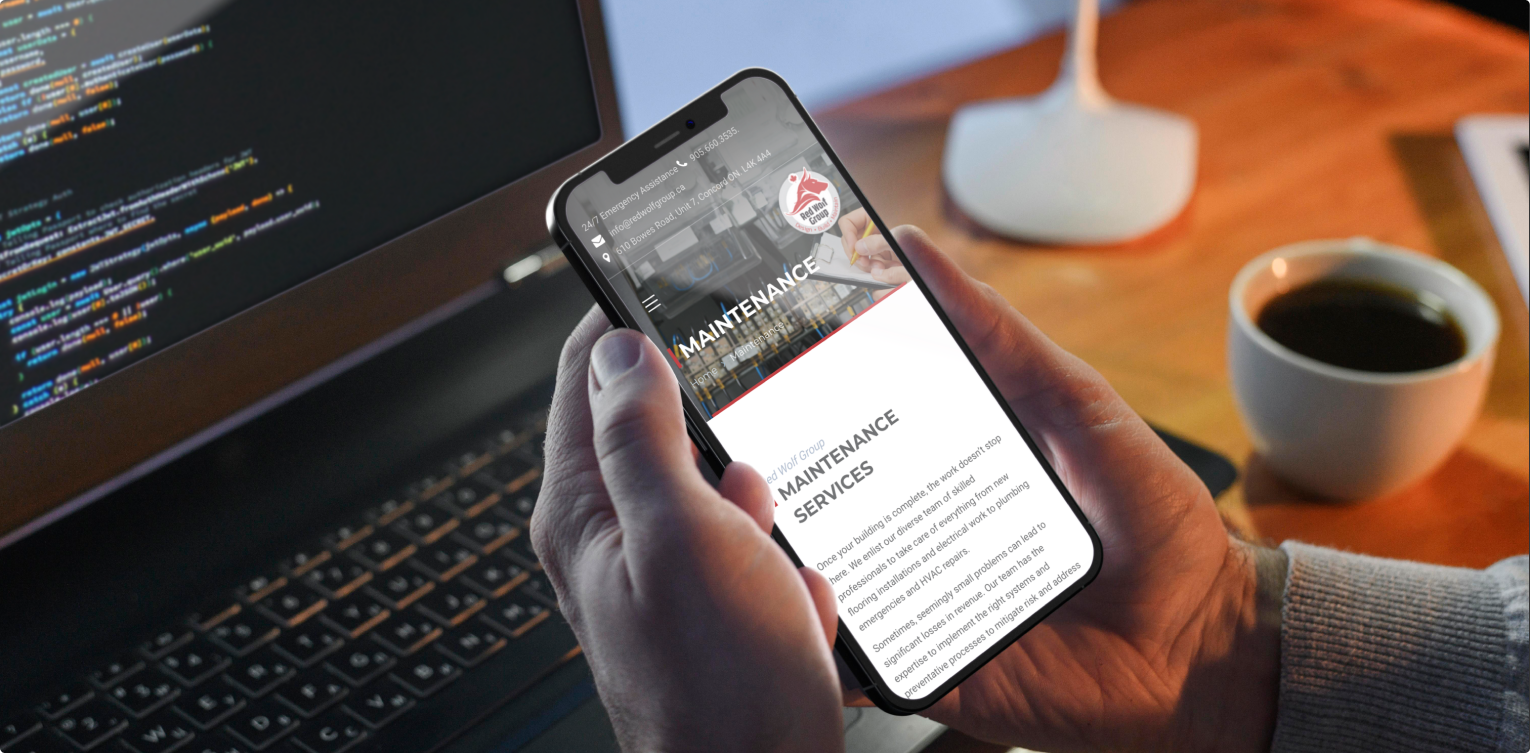 THE RESULT
The result is a clean, simple, and informative website that provides a strong overview of previous projects to establish credibility and invites potential customers to get in touch through multiple calls to action throughout the website.