Website Design for Quality Home Roofing and Remodeling
Quality Home Roofing and Remodeling specializes in all roofing projects from complete roof replacement to repair of damaged or missing shingles. With a team of roofing experts that provide superior workmanship, Quality Home Roofing and Remodeling takes pride in quality materials for all their projects and a customized approach for each client to ensure their requirements are captured.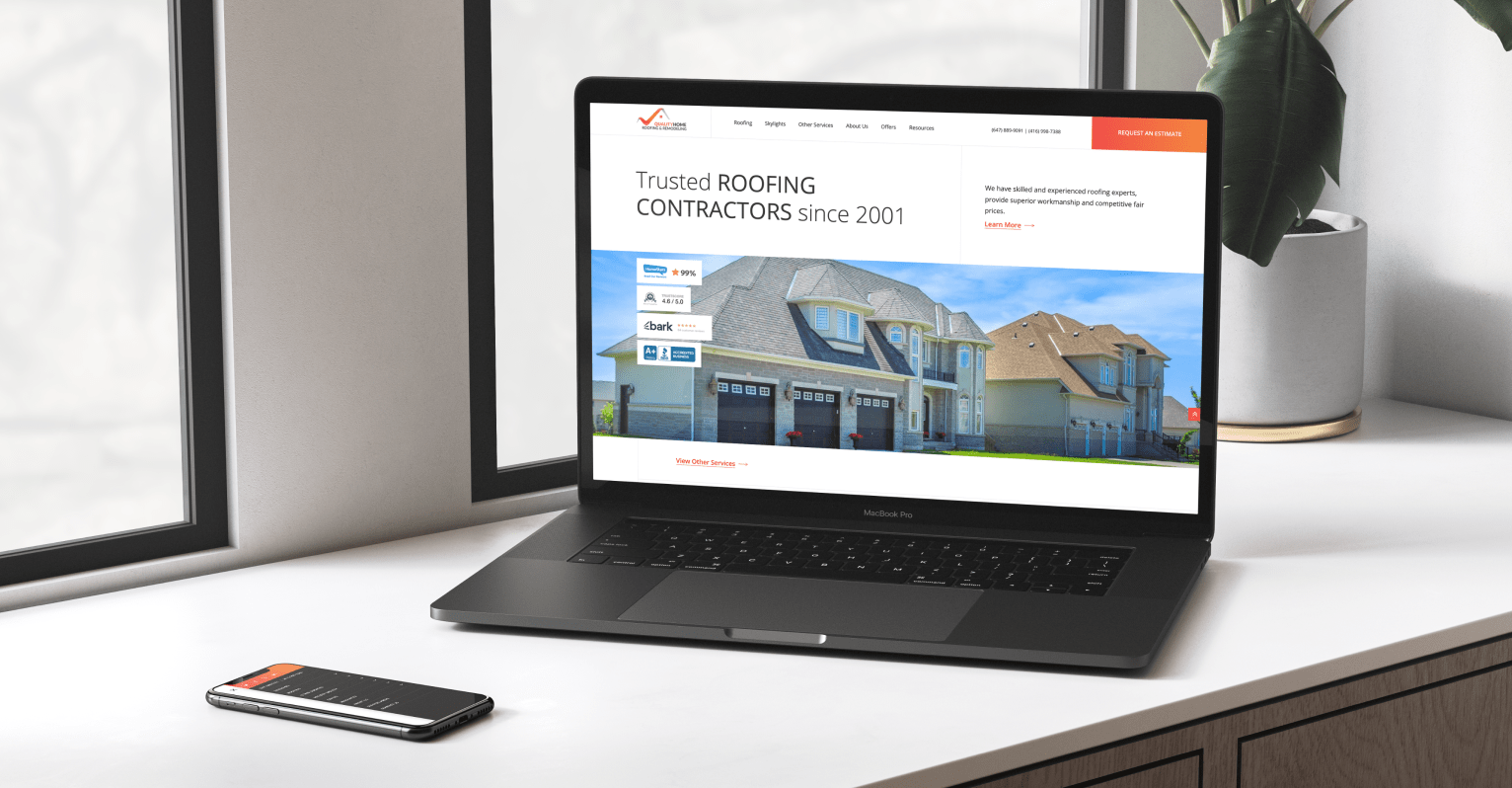 Intro
With increased competition within the roofing and contracting industry, it's crucial to have a strong website that showcases the team's expertise and thereby helps them stand out from the competition. To build their portfolio of clients and establish their presence, Quality Home Roofing and Remodeling engaged Convergine to lead a website redesign that could increase web traffic and support their growth across the Greater Toronto Area.
Problem
The previous website for Quality Home Roofing and Remodeling didn't effectively showcase the quality of their work and high satisfaction rates. There was little information to support potential customers through their journey and therefore, resulted in a high bounce rate. The old website was also outdated in its design and didn't reflect the workmanship of their contractors, nor the teams expertise in the industry.
Solution
A new website that helps customers easily understand the process for getting started, and strengthens the brand's expertise in roofing and related services. Using Craft CMS, develop a responsive website that is intuitive and rich in valuable content to increase conversion and generate leads.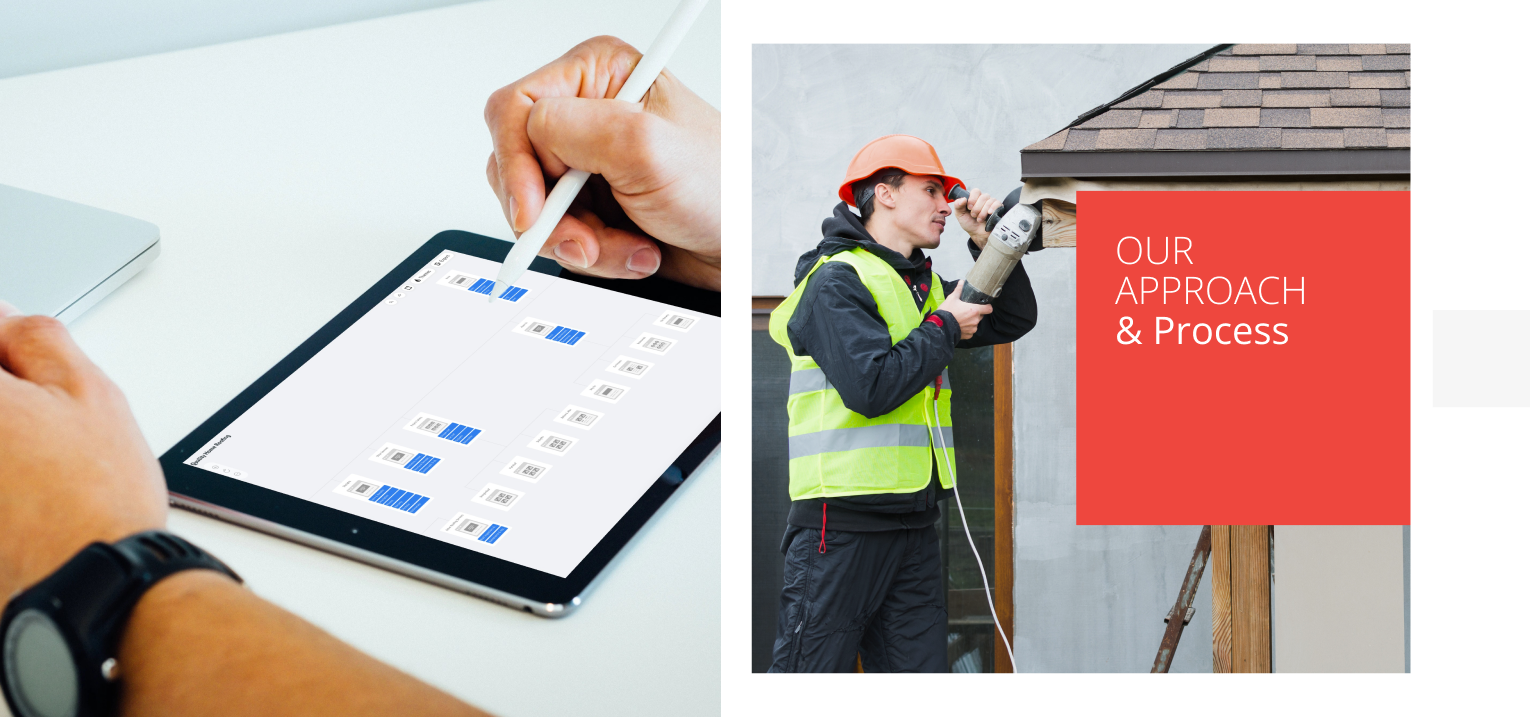 Easier navigation and relevant content
When a customer has a need for roofing and related services, one of the first steps they take is to browse through potential contractors to get information. With many roofing websites, it's difficult to find valuable content that provides sufficient information upfront. This was a key consideration in the redesign of this website.
The information architecture was carefully created to allow easier flow throughout the website. Throughout the website, there is content that is relevant, practical, and easy to find. The information such as key roofing services, expertise, benefits, and multiple indications of accreditations help establish credibility and trust in the customer.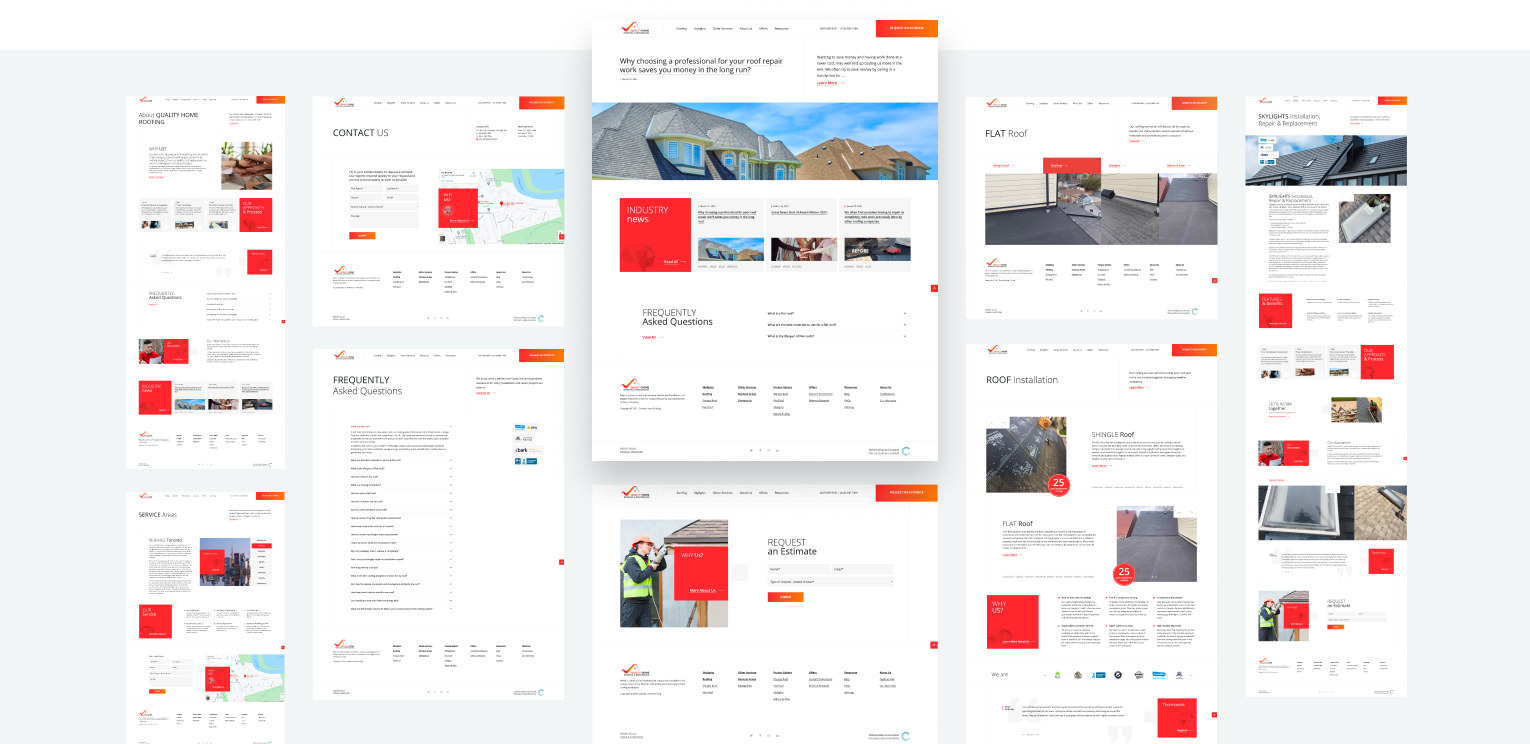 Clear CTA to Request an Estimate
Another key goal with the website redesign was to increase conversions. By placing a "Request an Estimate" call to action within the main menu bar at the top of each webpage, the goal was to entice prospective customers to engage with the organization as a first step. Thought-through placement of design elements minimizes navigation to access information customers need.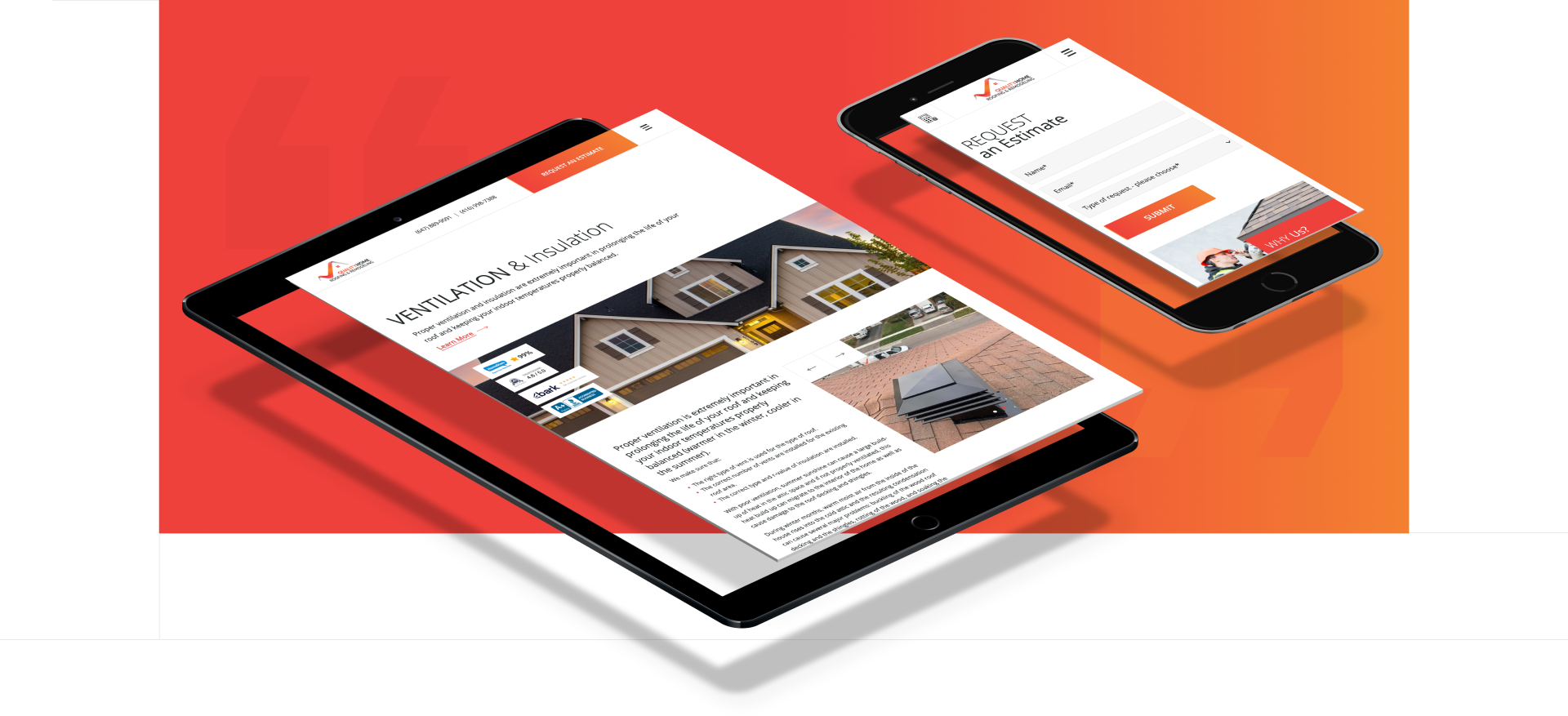 Comprehensive portfolio of projects and client testimonials
In the roofing and contracting industry, customers rely heavily on previous work experience because it can showcase the contractors' skillset and establish trust and credibility. For this reason, the team focused on a logical layout, brand-focused design to highlight past projects, organize the structure of the content to ensure flowless navigation.
Client testimonials are intentionally placed directly below past projects to strengthen customers' trust in the quality of work and service that Quality Home Roofing and Remodeling promises.
Both the portfolio and the testimonials are critical in increasing engagement with prospective customers and strengthening the brand values of quality service.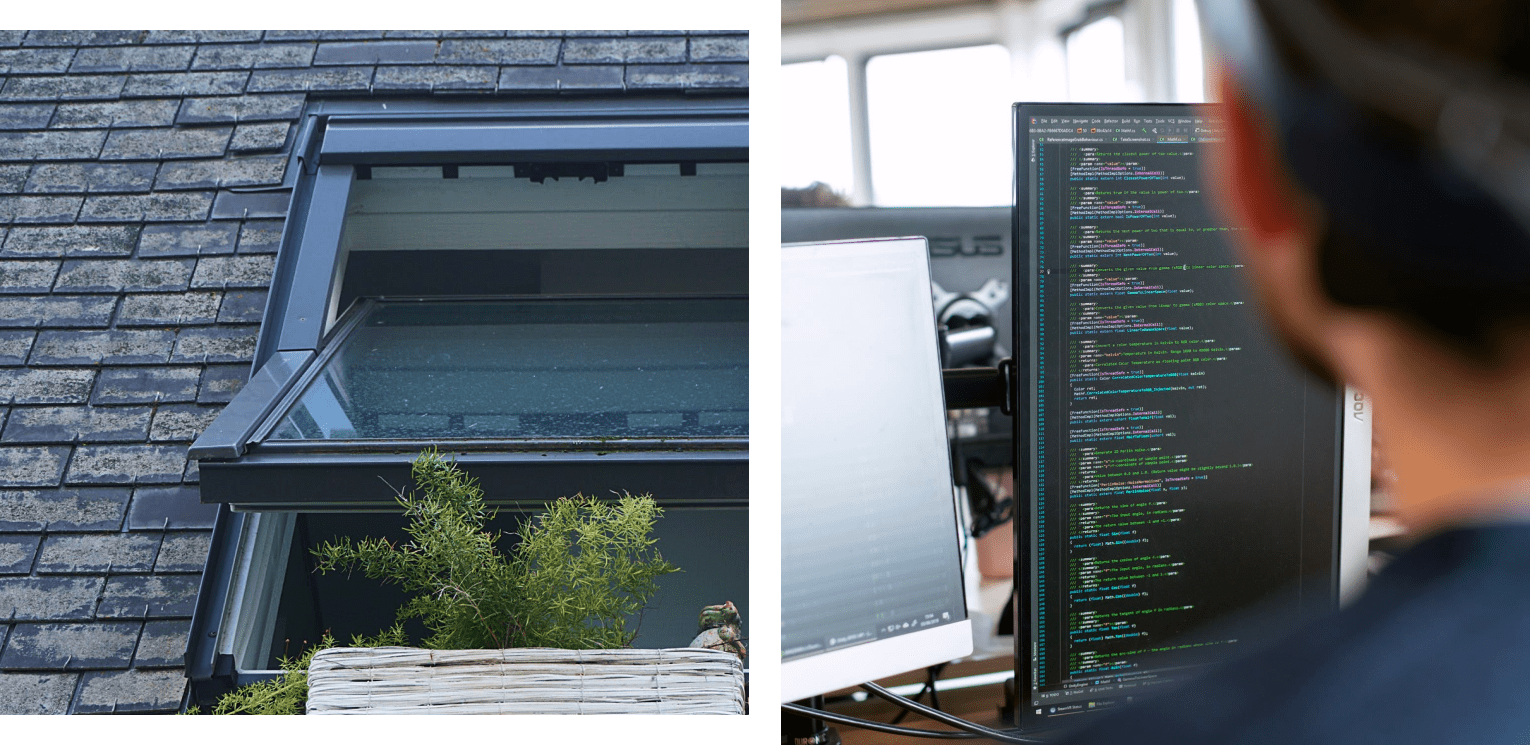 THE RESULT
The result is a modern, accessible, and informative website that effectively showcases services, previous projects and explains the process for getting started. It also establishes Quality Home Roofing and Remodeling as a trusted partner for roofing and related services.