Chatbot for PureFlow Healthcare
Located in the heart of Thornhill, PureFlow Healthcare is a fully-integrated healthcare centre that offers a range of services to meet the healthcare needs of patients, from family practice and endocrinology to snoring and CPAP clinic to osteopathy.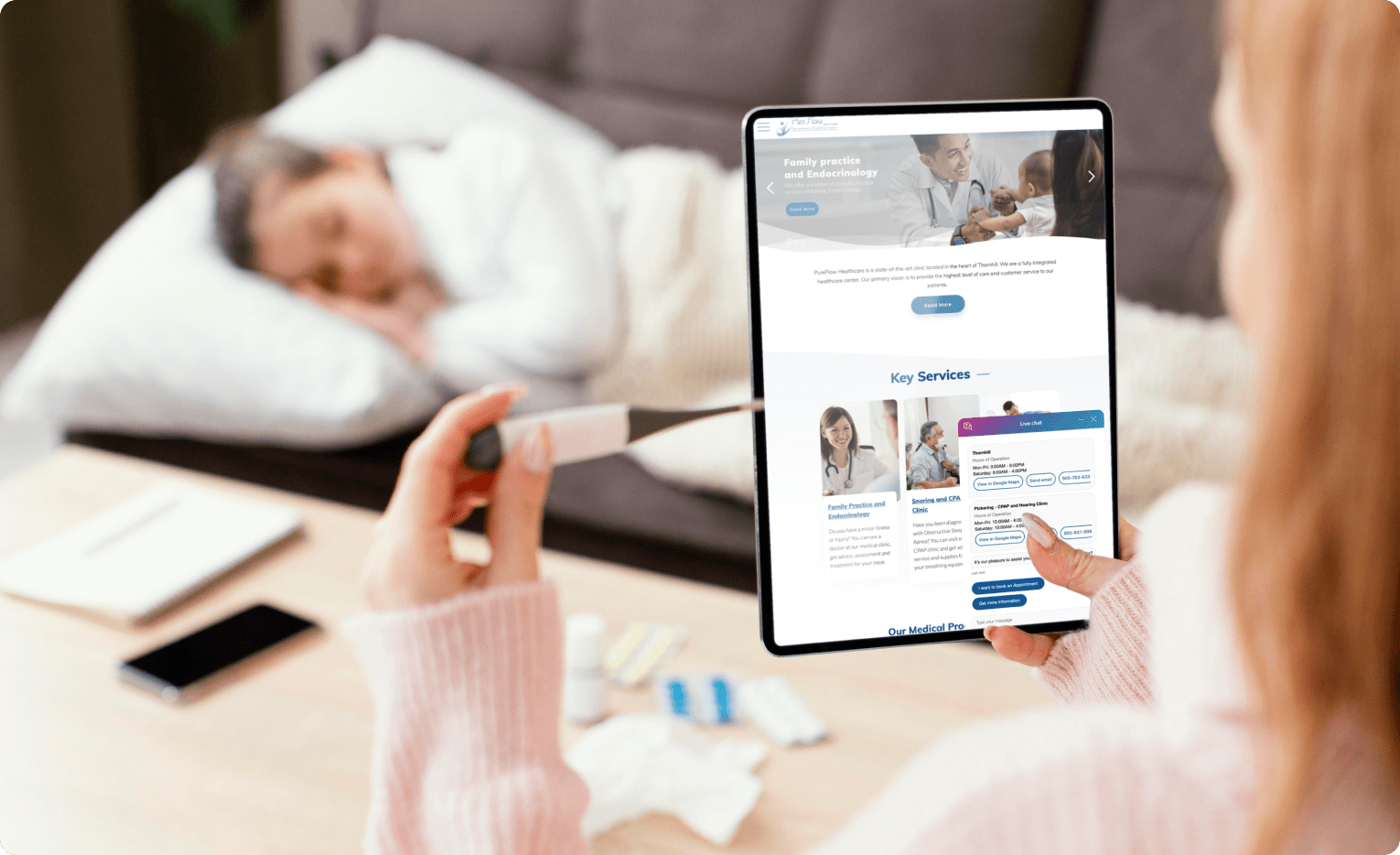 The Challenge
At PureFlow Healthcare, the staff understands that getting quality healthcare services is as essential as having a seamless booking process. To help them improve their customer service, they approached Convergine to design and implement a chatbot on their website. This would make it easy for patients to book appointments and get information about their services and products.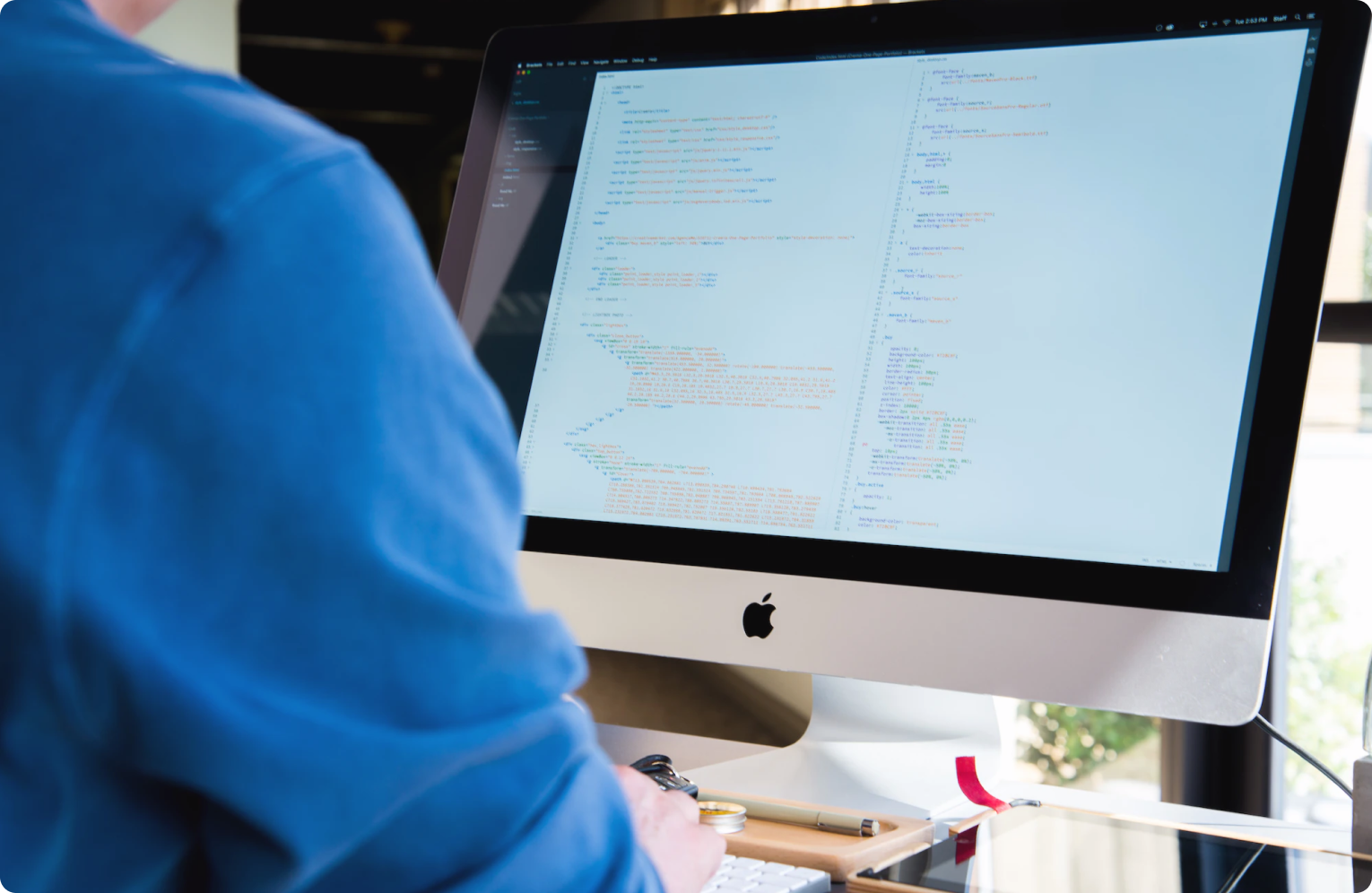 The Solution
Quality care and a smooth booking process go hand-in-hand
We designed a chatbot to match the company's branding and website, providing patients with a customized experience. With just a few clicks on the centre's website, patients can easily access contact information, working hours, and addresses for all PureFlow Healthcare locations. What's more, they can also use the chatbot to book appointments for CPAP therapy or to see a doctor at any of the centre's other sites.
The chatbot makes it easy for existing patients to select a specific doctor they want to see. Using a cloud-based conversational AI service, the chatbot analyzes users' intents and provides the correct information to the user. Patients can also find information about PureFlow Healthcare's products and services, with the chatbot providing links to the website's specific pages.
Once a patient submits an appointment request, the chatbot collects all the necessary information for the receptionist to continue the conversation. The receptionist uses Slack as their communication platform to receive the information submitted by the patient via the chatbot and chat directly with the patient. The receptionist then schedules the appointment and sends a confirmation to the patient — making the entire process a breeze.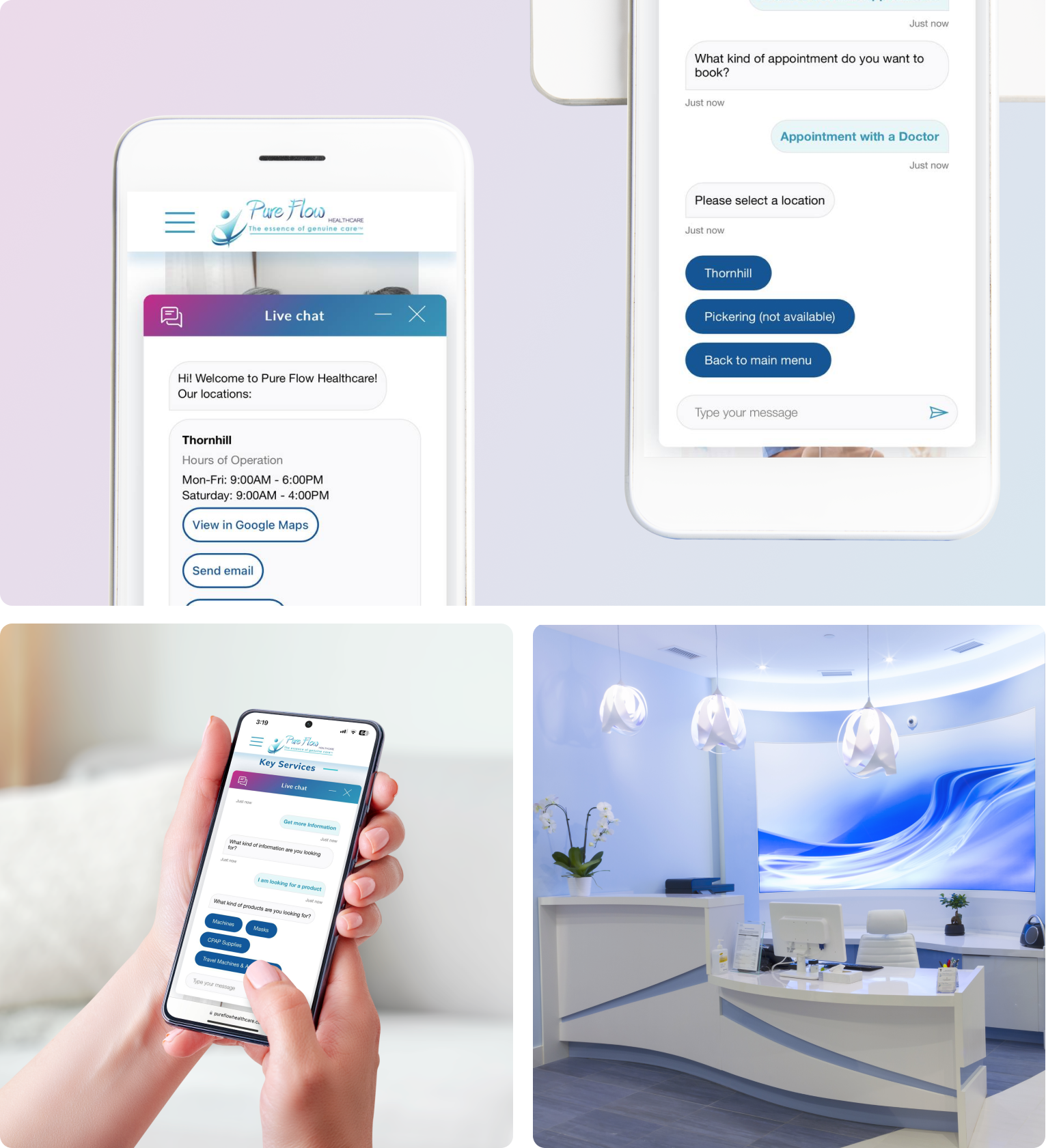 THE RESULT
To improve the overall customer experience and increase service delivery efficiency, PureFlow Healthcare introduced a chatbot service as a customer support solution. Patients can now easily access healthcare services, book appointments, and get information about products and services from the comfort of their homes.