E-commerce website design for Pumpernickel's
Pumpernickel's is proud to be feeding Torontonians GOOD FOOD, since 1986
An emerging food franchise with 12 locations in the GTA (and counting!), Pumpernickel's needed a website that could grow along with business. Convergine created a dynamic, image-laden site almost as delicious-looking as Pumpernickel's food. The website established such a strong online presence that it's become an example throughout the industry.
We've created user-friendly content management system (CMS) with responsive design so that the website could adapt and expand along with the business. The interactive location finder, catalog, and online order form streamline transactions, while social media integration keeps Pumpernickel's in touch with their audience so they can continue to share good food.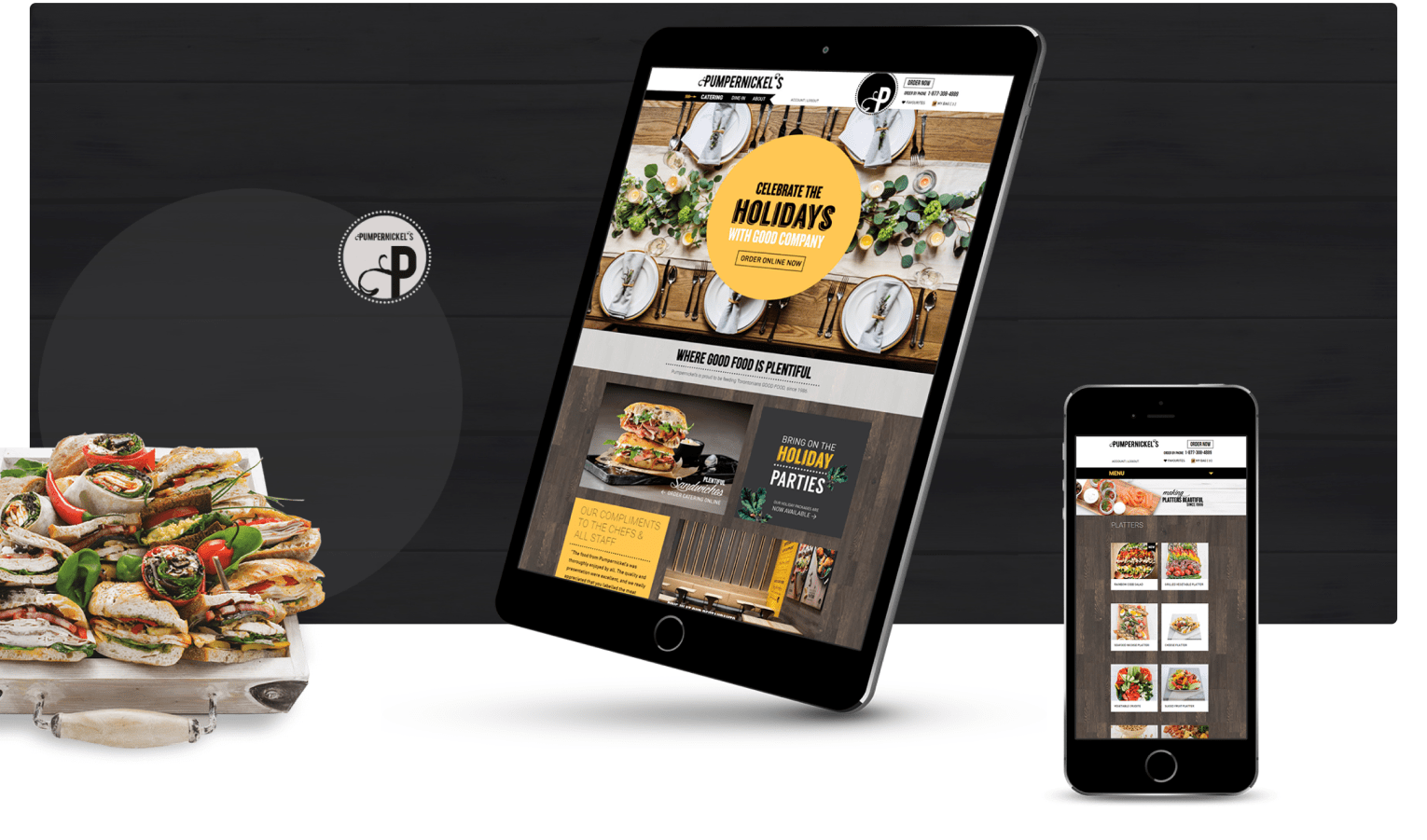 Trendsetting Functionality
The Pumpernickel's website serves up bright, beautiful images; clean, concise content; and clear, compelling calls to action. The core of the site is an interactive menu and shopping cart feature that makes sharing good food easy — for both Pumpernickel's and their clientele. Responsive and user-friendly, our design caters to the industry, setting trends and—more importantly—driving conversion.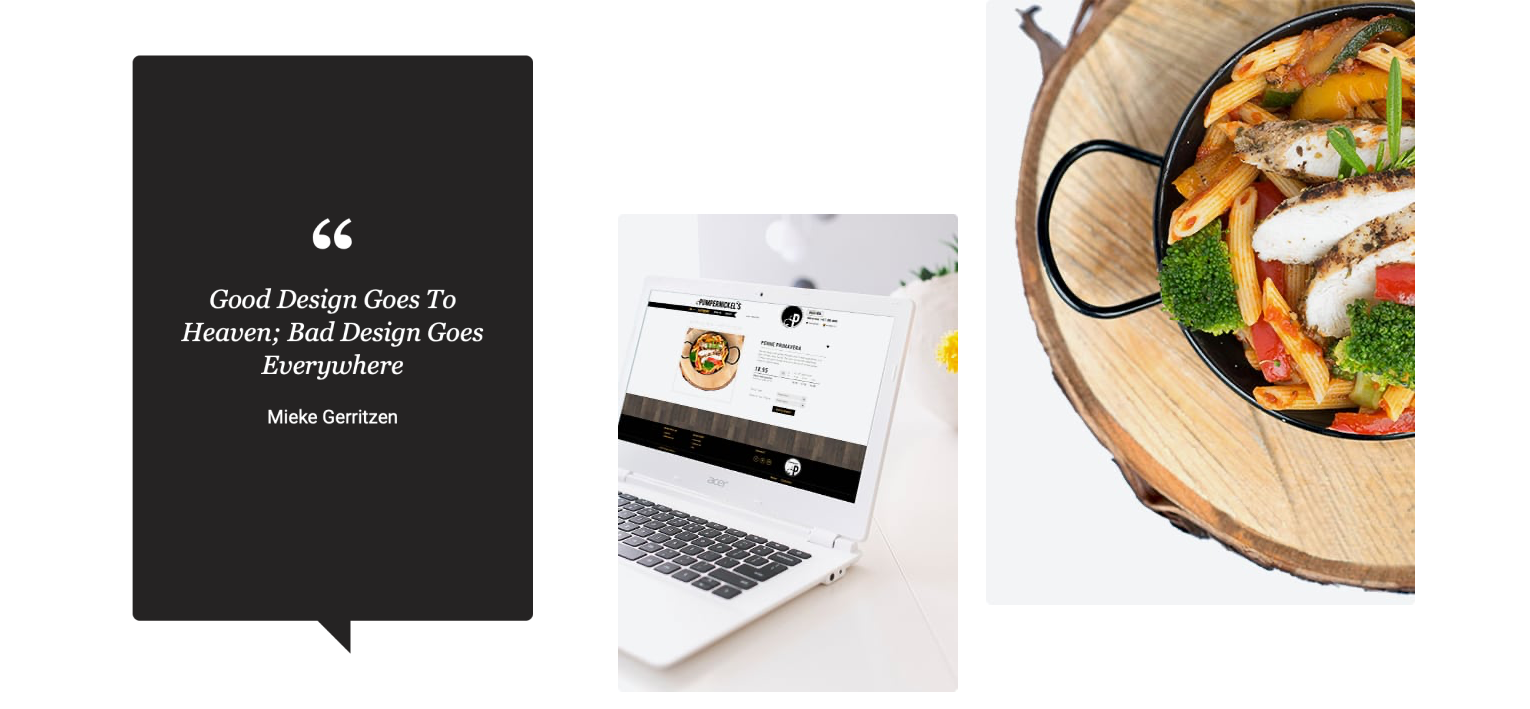 Design
Like the food at the heart of their business, the Pumpernickel's website is fresh, creative, and beautifully presented. ua. A dark brown backdrop with the textured look of wood calls to mind a formal dining table or high-end butcher block.
More importantly, it provides a rich yet subtle background on which to serve the vibrant, sumptuous images of freshly prepared dishes.
Everything about the site speaks to Pumpernickel's brand, and social media integration cultivates brand messaging.

Mobile-friendly Website Design
Responsive design
Content Management System (Custom)
Home page slider to feature multiple messages
Catalogue and online ordering
Location finder
Social media integration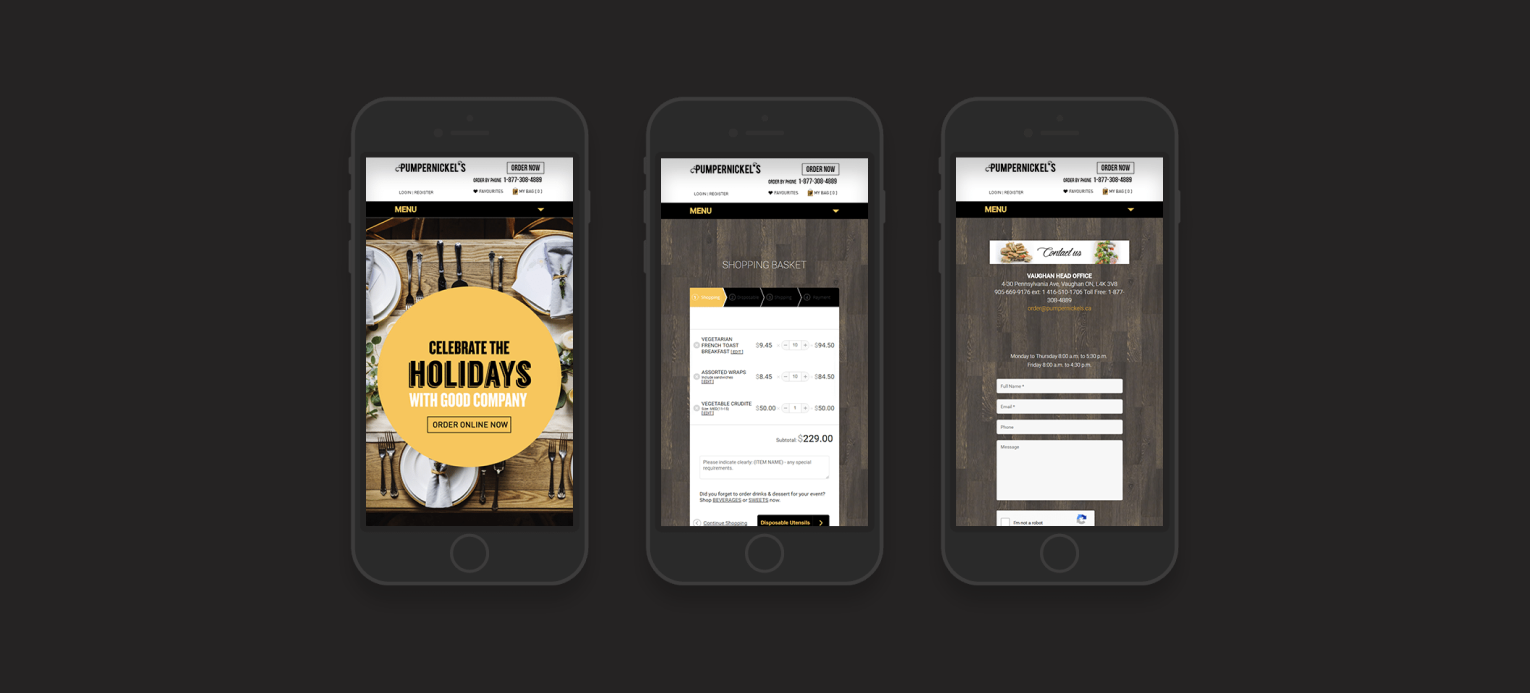 Key pages
START YOUR JOURNEY WITH CONVERGINE
Our Role
Our team worked in close collaboration with the client and lead the project through our process of designing and developing an outstanding new website. From conceptualizing and branding implementation, initial user journeys design with wire frames, UI design, coding and development the collaboration was timely, transparent, professional and friendly.
The Outcome
The new website was warmly met by its' target audience which immideately reflected in a jumped number of online orders and inquiries. Overall increased engagement and the time visitors spent on the website being closely monitored for furhter improvements. Integration with a recently deployed custom catering CRM application helped to make a significant progress in transforming Pumpernickel's digitally.
Other work for Pumpernickel
---