That's because success doesn't come about as a result of assumptions
A mobile app is oftentimes a very expensive and laborious undertaking for a business, which is why you need to make sure this is time and money well spent. By leveraging Convergine's full-service mobile app development services, you won't have to settle for anything less than perfect. Our developers have been working for over 10 years building mobile apps for iOS, Android, as well as cross-platform. Whatever you need, we can build an attractive, user-friendly app for your target audience.

iOS
apps
For iPhone, iPad, and Apple Watch user

Android
apps
For smartphone, tablet, and smart watch users
Hybrid
apps
An efficient way to build for both iOS and Android users
We use high-performance technologies to build powerful mobile app experiences
Whoever your users are, and whatever kinds of smart devices they use, we always use the latest and greatest of technology stacks, databases, and hosting solutions to build our mobile apps. If you want to make a memorable and long-lasting impression with users, you need an app that is:

Simple

Intuitive

Engaging

Attractive

Fast
The only way to accomplish all of these things is by building your app with the most innovative of technologies, from the frontend client to the backend server and business logic. We also take great care to use agile, scalable, and secure technologies to power your database and infrastructure.
Mobile application design in action
Need a website that does more than just look good?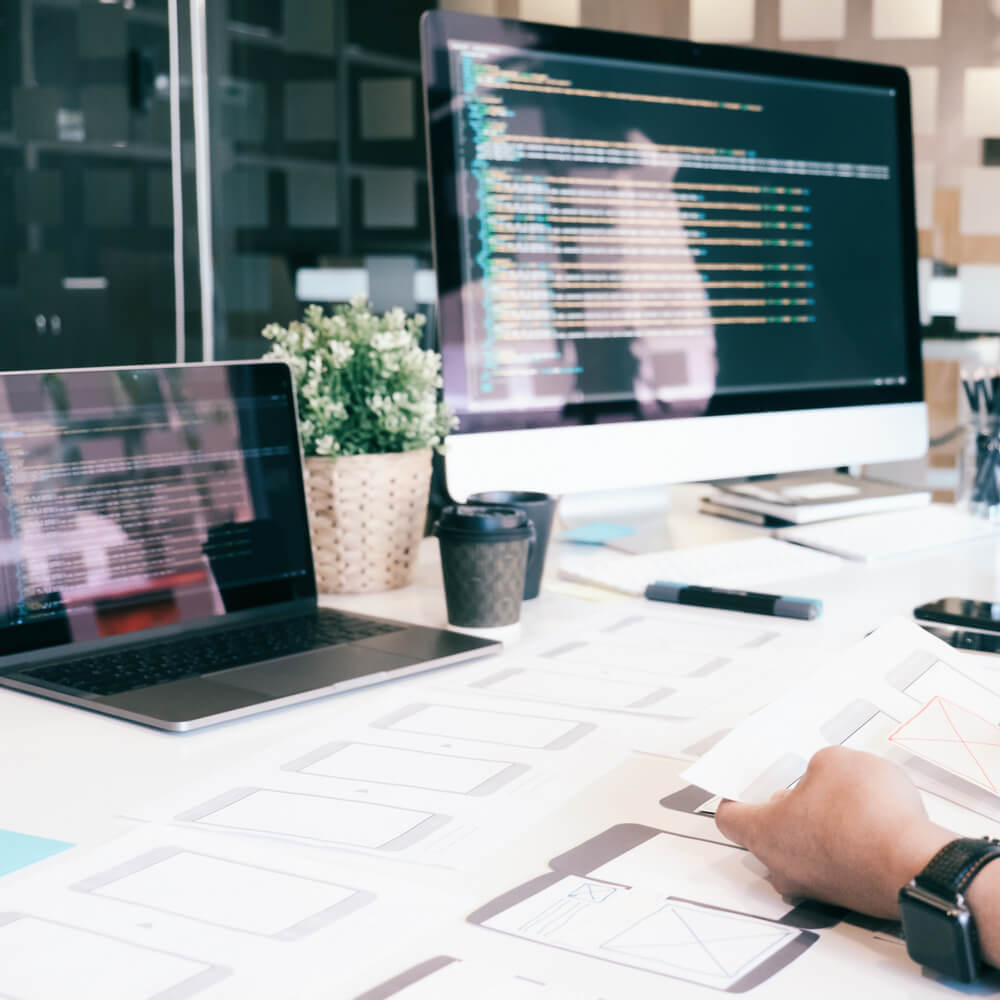 Build your mobile app the right way
A mobile app is a big investment for any business, so you want to make sure you get this right. That means finding a mobile app developer who knows how to wield the most powerful and innovative technologies and processes to get you the results you need.
With Convergine on your side, you won't have to stress about lackluster download or engagement rates. We build mobile apps that succeed. To find out more about our process or to get things moving on your mobile app, fill out the form below.
Ready to get started?
Then, fill out the form or use our
project planner
, telling us a bit about what you're looking for, and we'll be in touch soon.