SERVICES Software
Development
Work smarter and faster with custom software development
There was a time, in the early days of your business, when you had no choice but to bootstrap your operations. But with growing stability and success, you start wondering if there's a more efficient way to get things done.
That's why many scaling businesses turn to software to automate parts of their operation. The only problem is, software doesn't always exist for the processes you need help with. You could continue to do things the slow, manual way, but why?
Convergine's design and development team doesn't just build customer-facing solutions for businesses. We have experience developing custom software solutions to help our own customers run their businesses more effectively and efficiently.
If there's a solution you envision but no one has yet to build something for it, we can help.
Our custom software development in action
Need a custom software solution to better streamline your operations?
Our approach to custom software development
Because every custom project is different, we don't have just one approach to development. That said, there are generally two kinds of approaches we use and we'll determine which is best based on what you need:
The Agile/flex-time approach is best for complex projects like software or web applications with numerous unknowns and scope. We break the process down into short iterations and organize them based on priority. It's the best and most cost-efficient way to handle a project that is likely to change in scope along the way. You only pay for the work we do, which is why it's crucial to divide the project into small actionable segments. You'll be billed hourly for all work completed.

This is what our Agile/Flex-time approach looks like:
When we're working with lesser unknowns and have a clear scope, our process is more straightforward and streamlined. That means you'll have a clear timeline and set costs from the get-go. This is what our fixed price and scope approach looks like:

This is what our fixed price and scope approach looks like: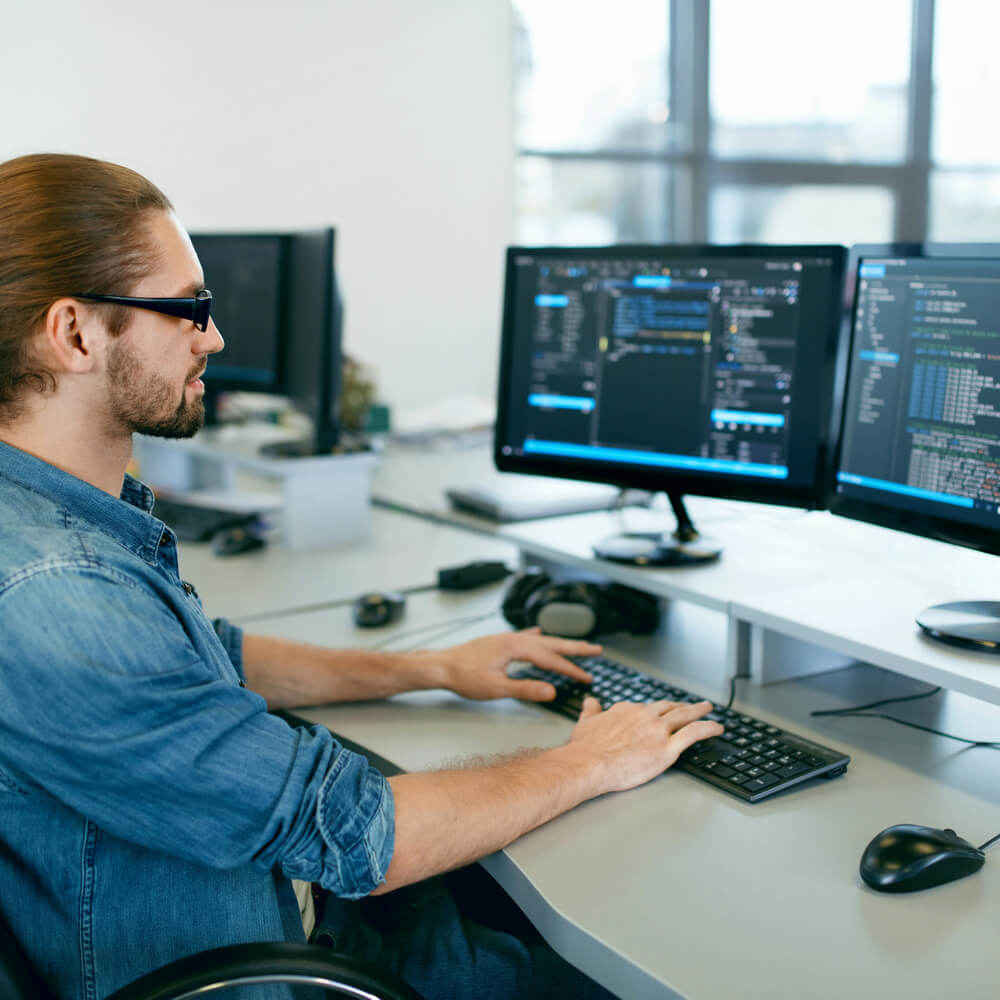 Let custom-made software lighten your load
There's a lot of stuff you have to do to keep your business running, your customers happy, and the money coming in. Rather than manually try to wrangle all of these tasks on your own, Convergine can help.
Start automating even the most complex of tasks with custom-made software. With over a decade of experience and expertise in building custom solutions for businesses, Convergine can help. Fill out this contact form and we will be in touch soon.
Ready to get started?
Then, fill out the form or use our
project planner
, telling us a bit about what you're looking for, and we'll be in touch soon.