Website design for
Excelleris
Excelleris Technologies partners with healthcare providers, hospitals and health authorities to bring together information systems, helping them to make informed decisions and provide high quality patient care.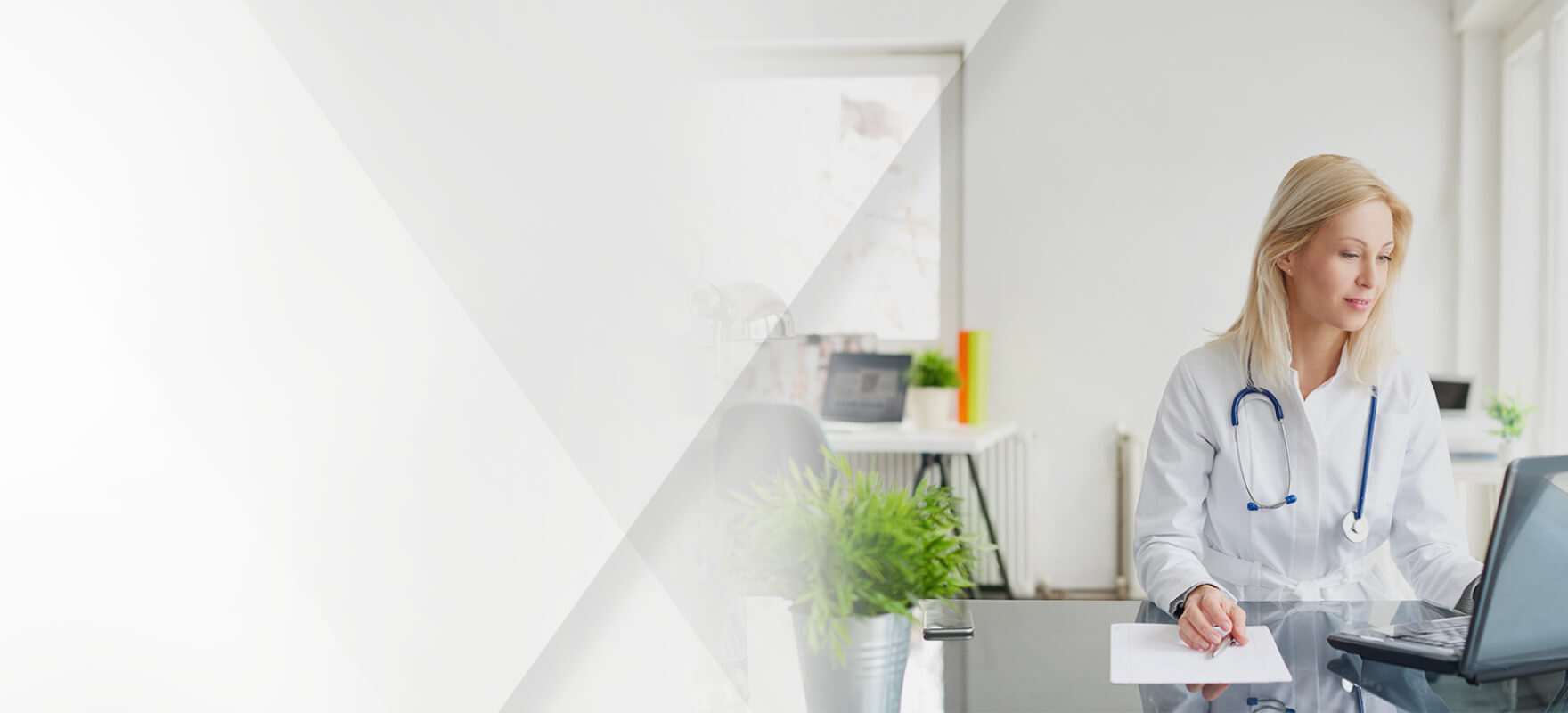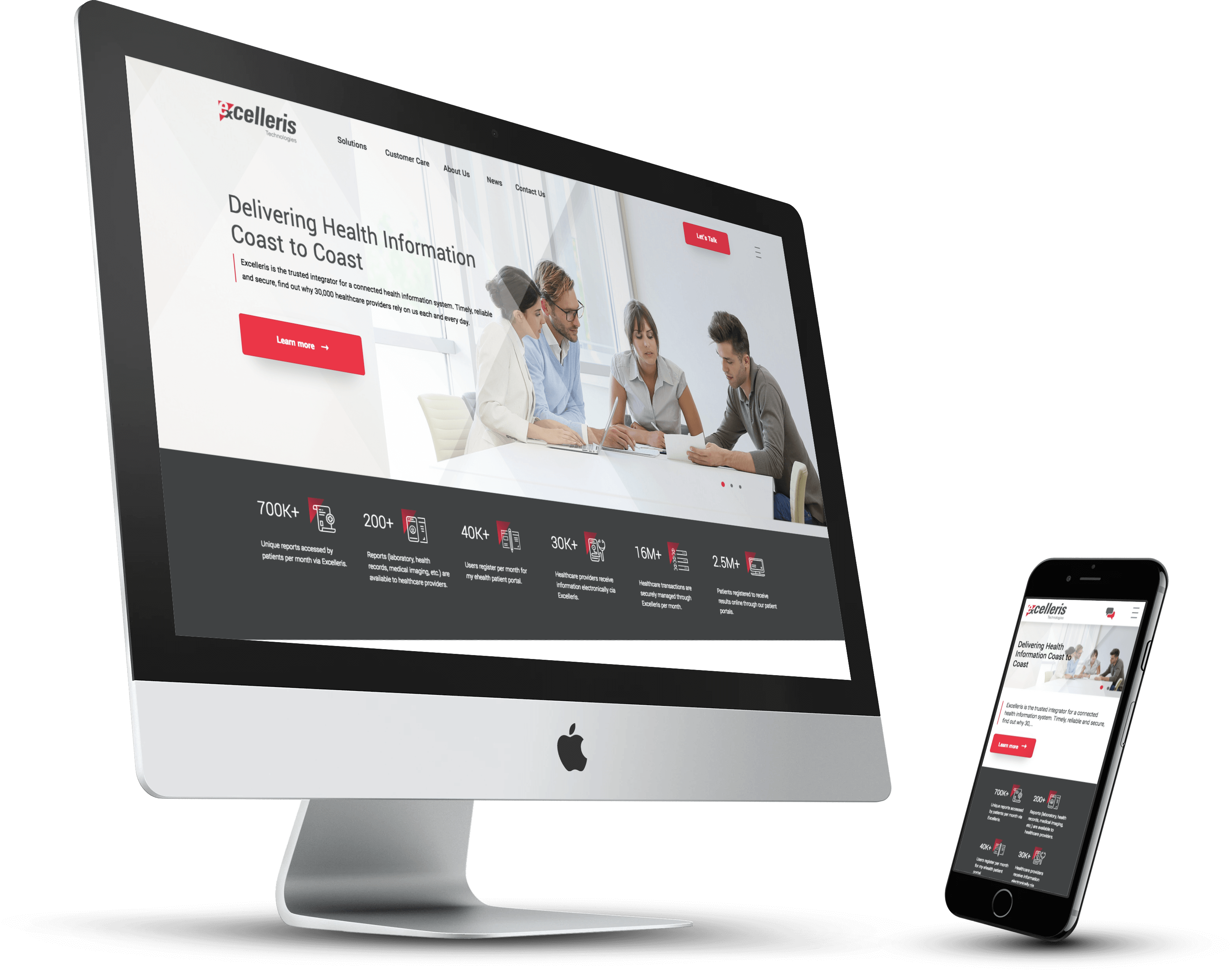 Innovation meets healthcare
Healthcare professionals rely on large amounts of data to deliver effective patient care; information that is often held in multiple, disparate systems. The Excelleris website supports their reputation as a trusted and proven integrator, clearly outlining the benefits their services.
Math is Easy;
Design is hard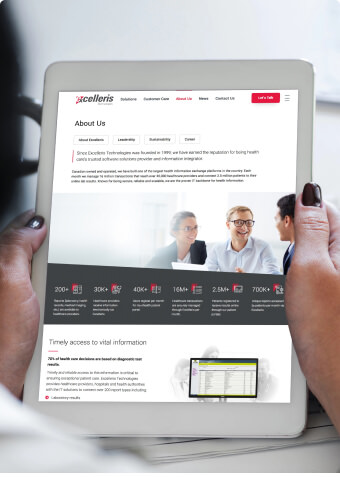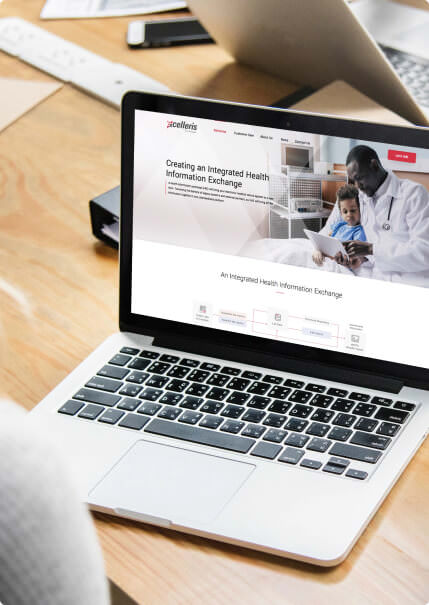 Bright, dynamic design
Informative content and relatable imagery demonstrates their expertise in the healthcare field, while the strong colour scheme and subtle animated elements give the Excelleris site a modern feel that reflects the power of the technology on offer.
Targeted content
Product usage data is displayed to showcase the capabilities of the Excelleris system as well as the size and diversity of their customer base, verifying them as a service provider of choice within the industry.
Device ready
Flexible and responsive, this website retains its dynamic feel across all devices without compromising on usability
Responsive Web Design Mobile Performance
This versatile website adapts elegantly across all devices, making accessing timetable information and enrolling in tests and courses effortless while on the move.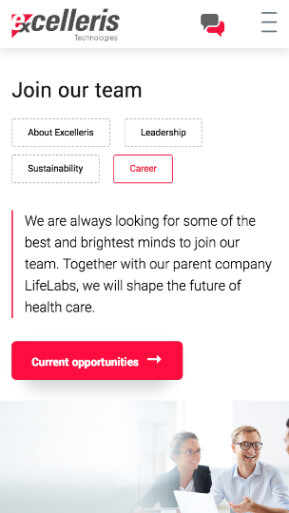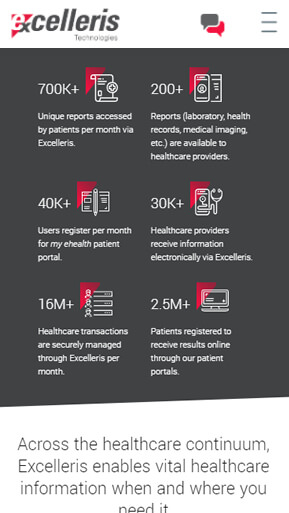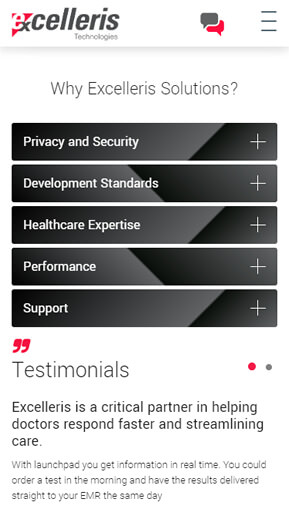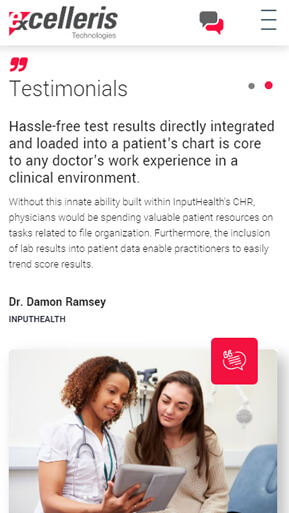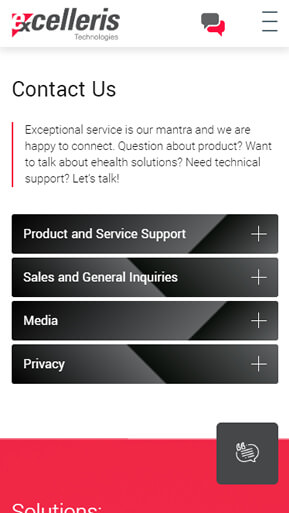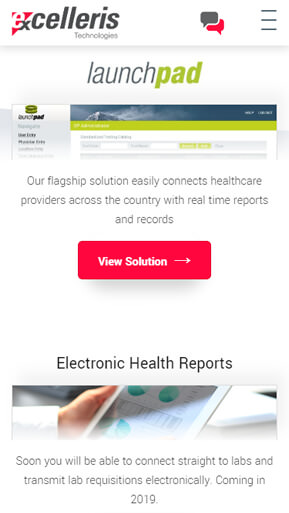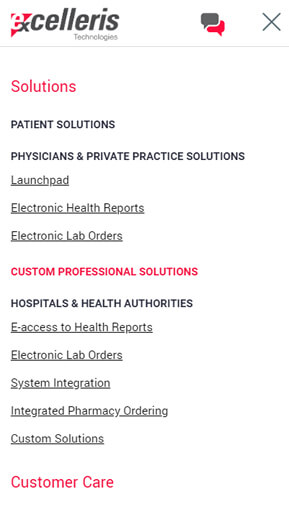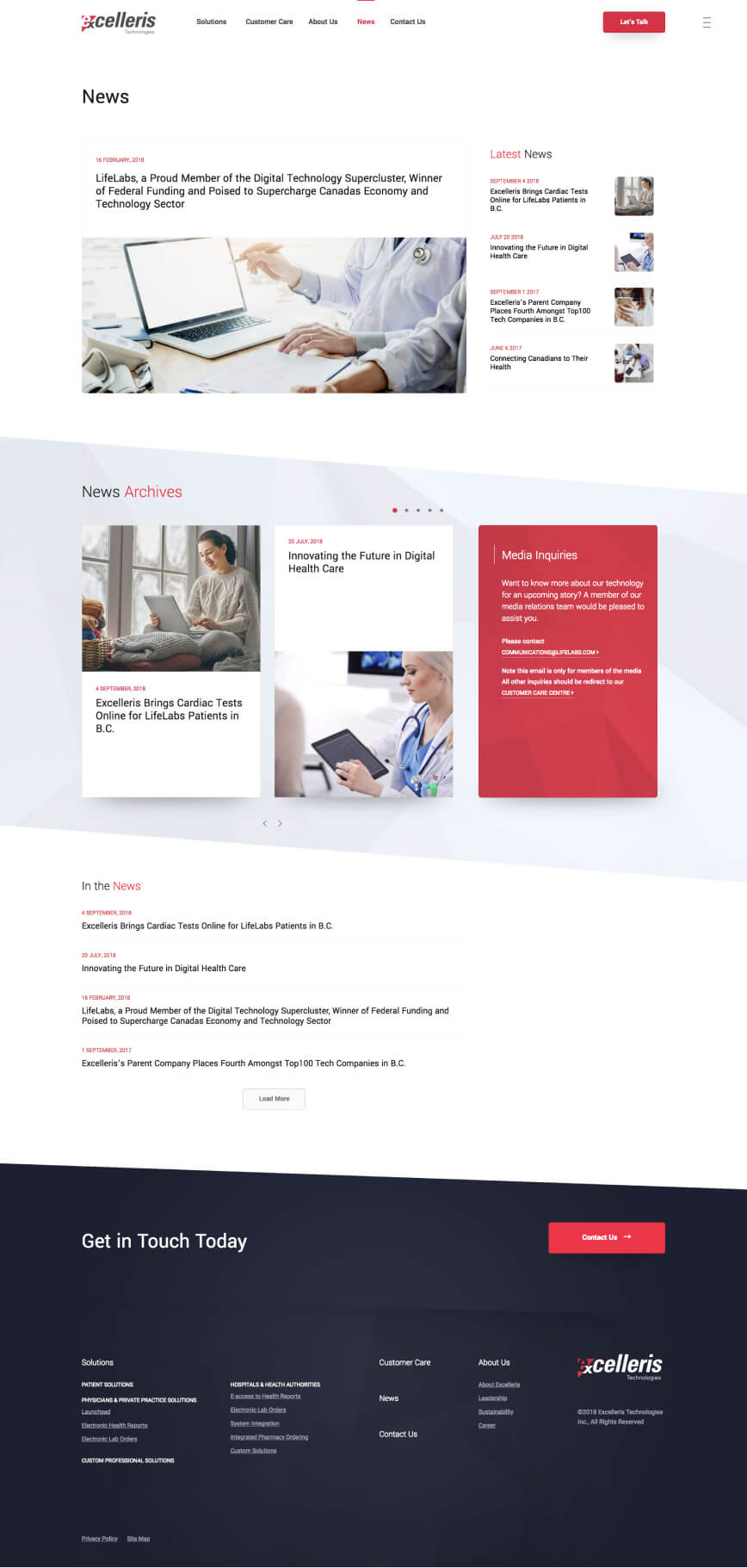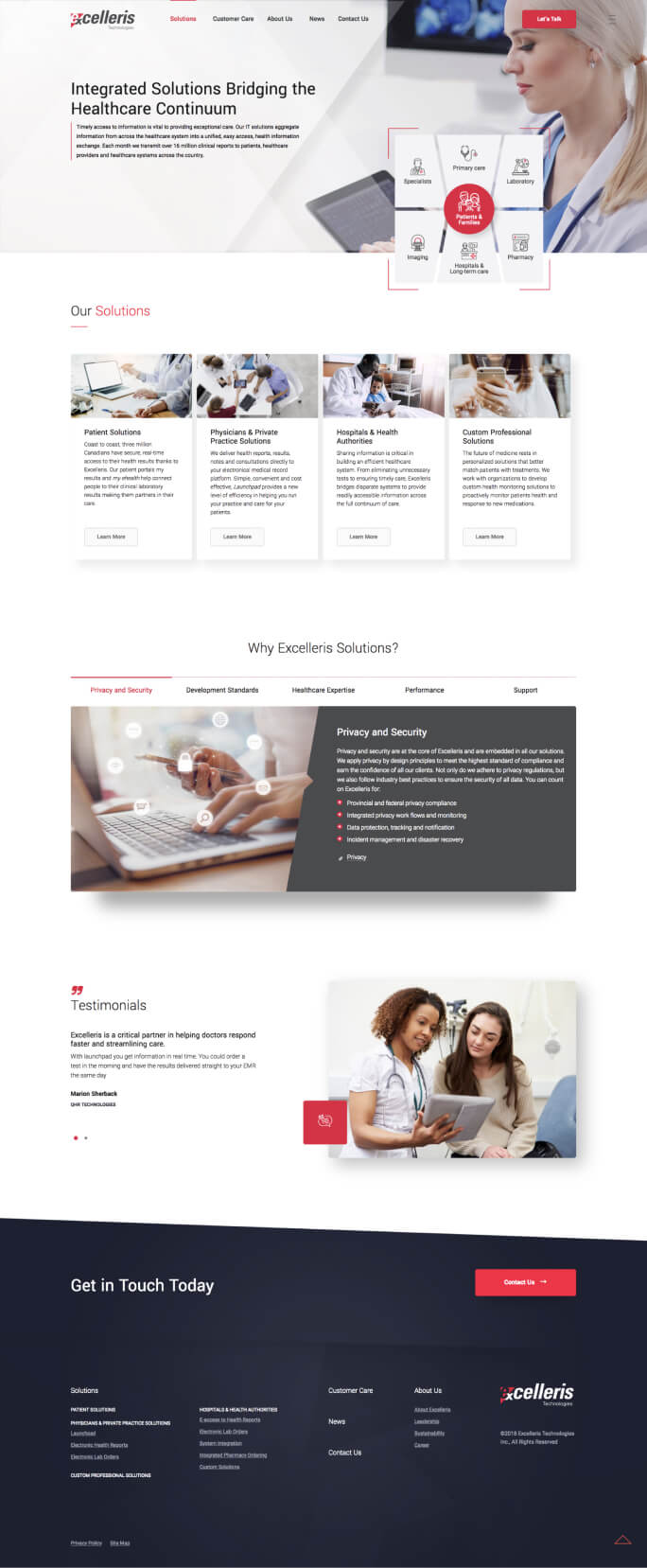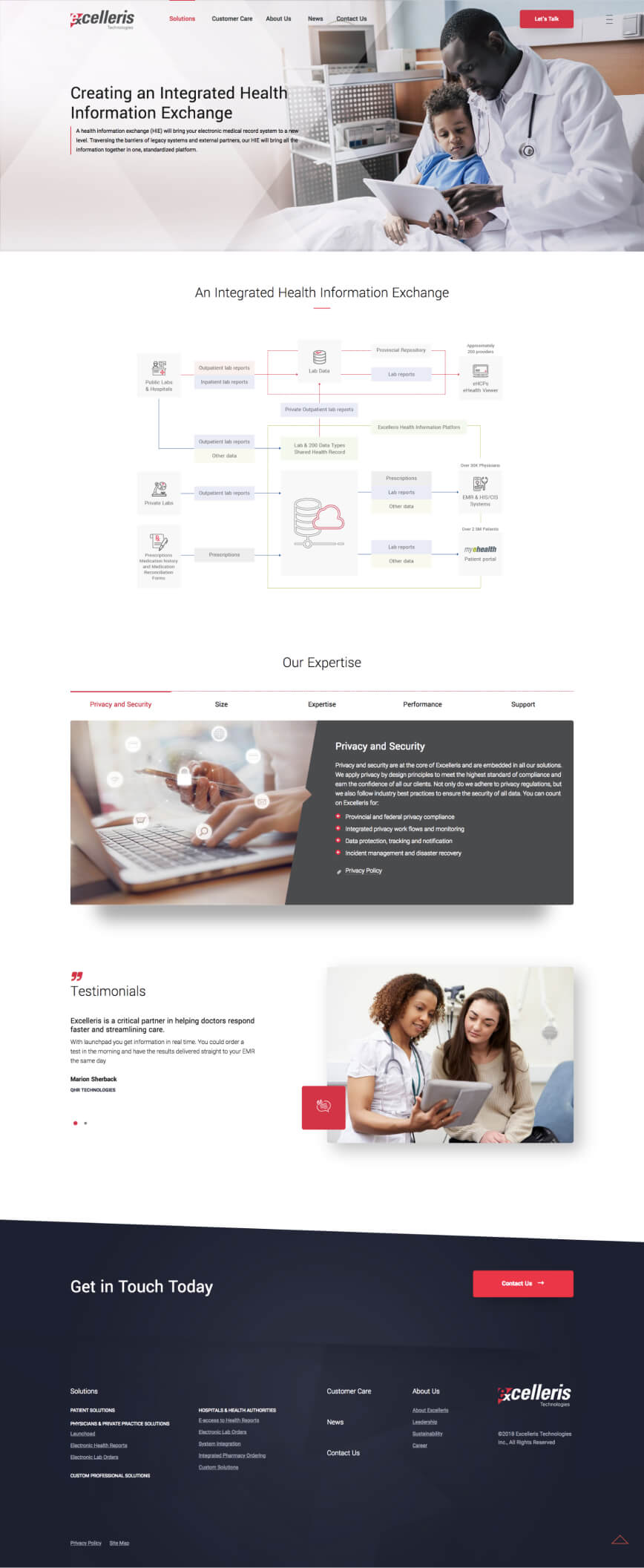 The result is an informative and customer-oriented website that showcases the value of the products and services offered by Excelleris, matching intelligent solutions with real-life challenges faced by healthcare professionals.