Website design for FarielArt
Fariel Art website is an online art gallery that showcases contemporary artwork in the exhibition-style format to bring it closer to art lovers interested in getting familiar with the work of local talented artists.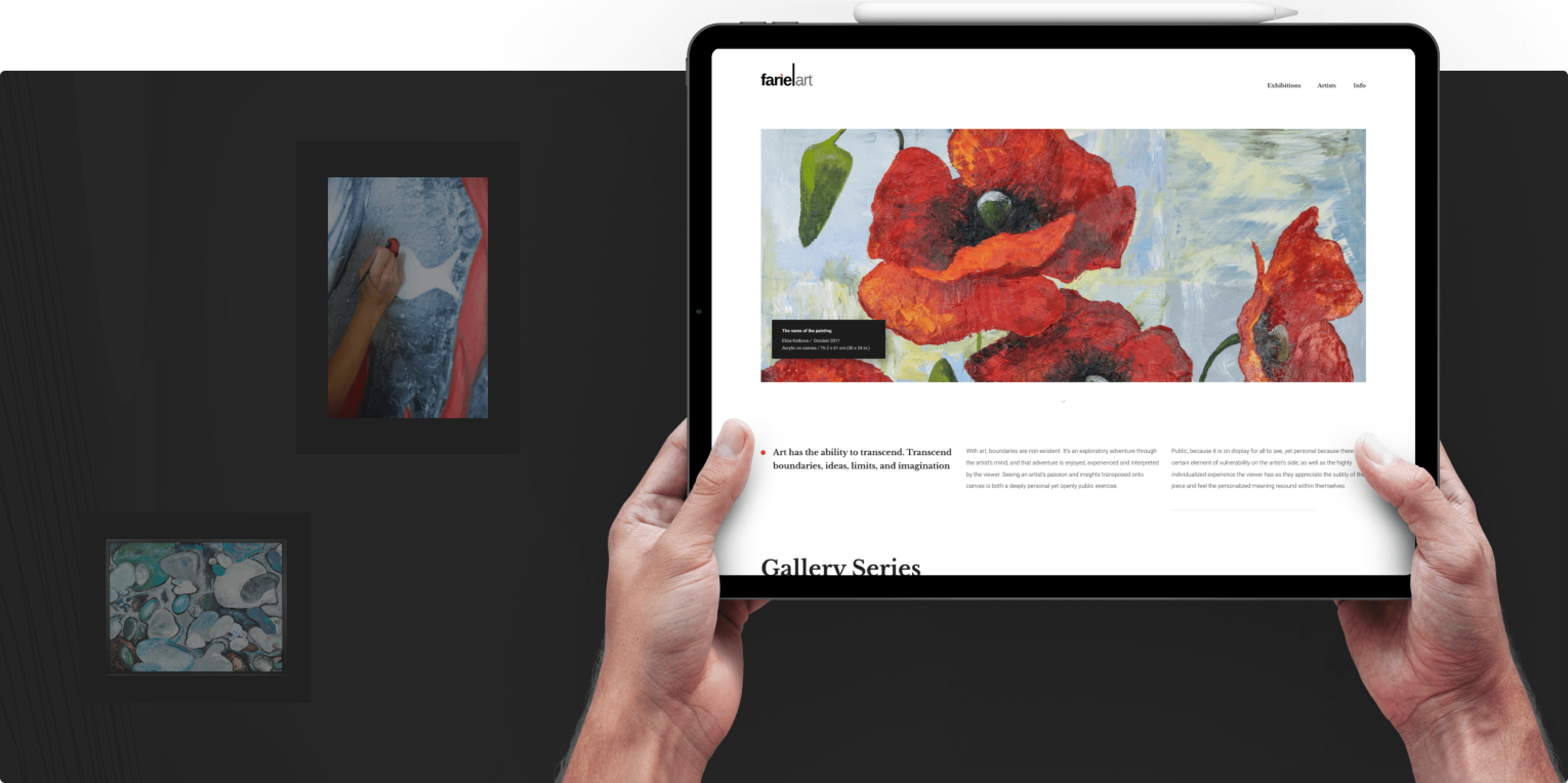 Art speaks for itself
Therefore, with Fariel Art, we took "the less is more" approach to keep the artwork centre-stage. By creating a gallery that focuses on the artist, the work, and the exhibition we created a simple, yet enticing digital space to acquaint potential clients and visitors interested in art and fresh interpretations of artist portfolios and exhibited pieces.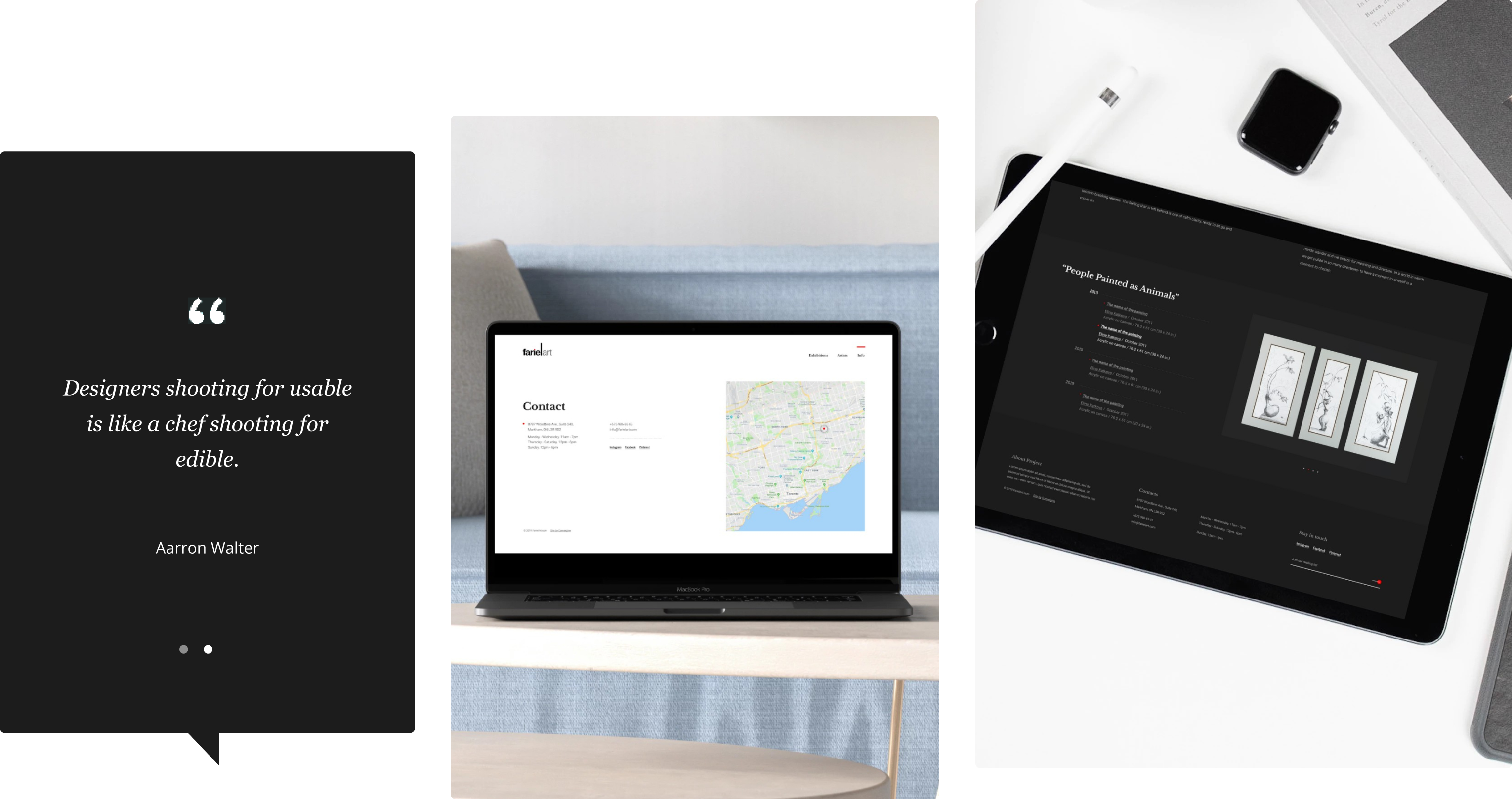 WEBSITE DESIGN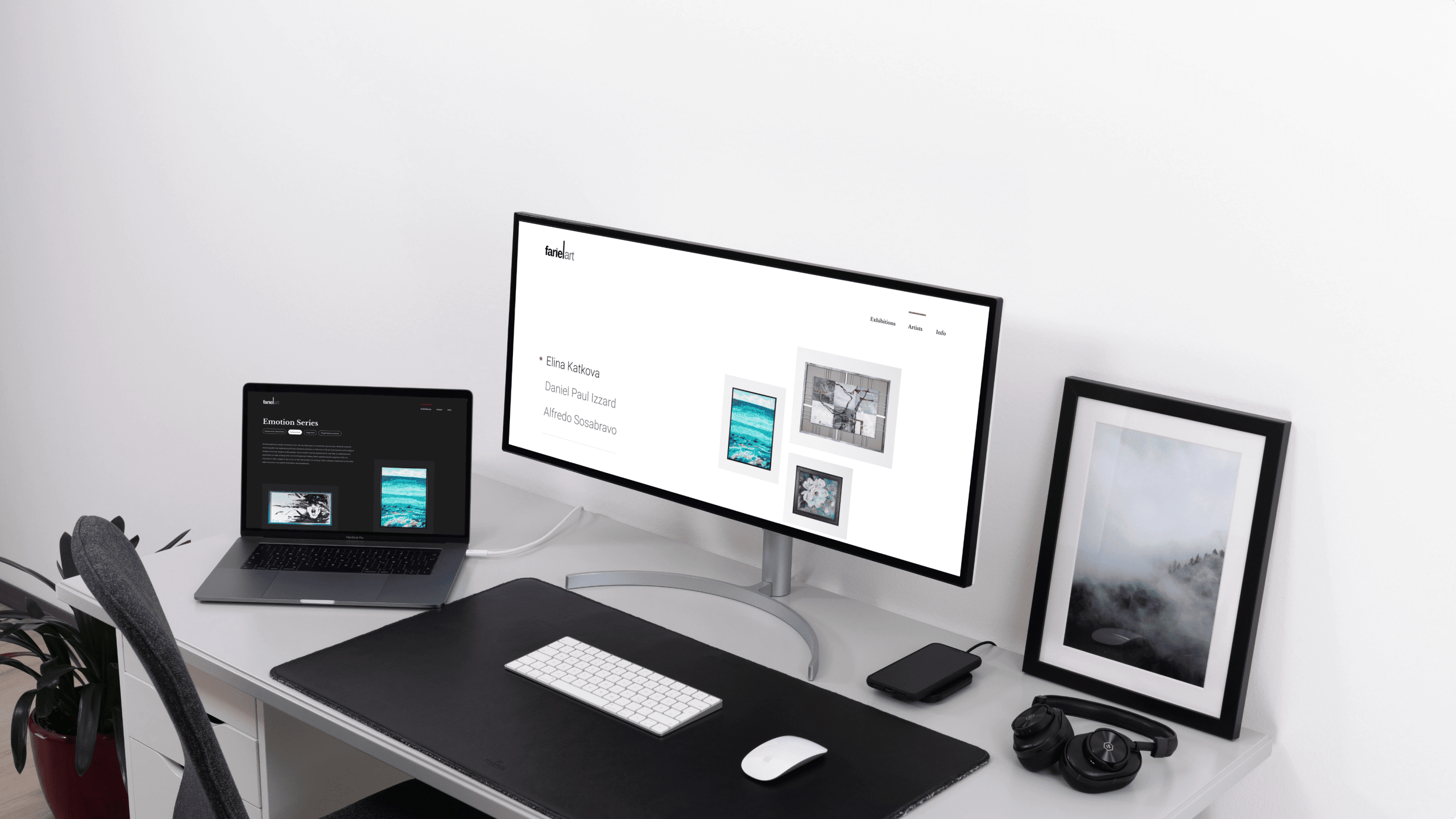 Design with Artistic Simplicity
The gallery features a simple-to-navigate design which facilitates the viewer's journey into the work of their chosen artist. The clear visual language of the WP-based website provides an immersive experience with quick loading times and easy-flowing content even at scale. The black and white contrast differentiates exhibition from artwork pages, helping visitors make a distinction between visual and informative content. We gave special attention to the art zoom feature that shows brush stroke details to recognize the artist's effort.
The Process We Used to Create Fariel Art
We analyzed the outdated website to restructure it into a contemporary version by clarifying the user journey. At a wireframes stage we set up the new architecture, key pages layouts, and content flow. We suggested our vision on the UX and UI of the new website which was fully supported by the client with some little iterations. Final project stages were dedicated to quality assurance (QA), content placement, and user acceptance testing to ensure that everything on the new website works smoothly before going live.
Responsive Web Design Mobile Performance
The custom mobile version caters to the needs of an artistic audience without overwhelming the user or distorting the page loading experience.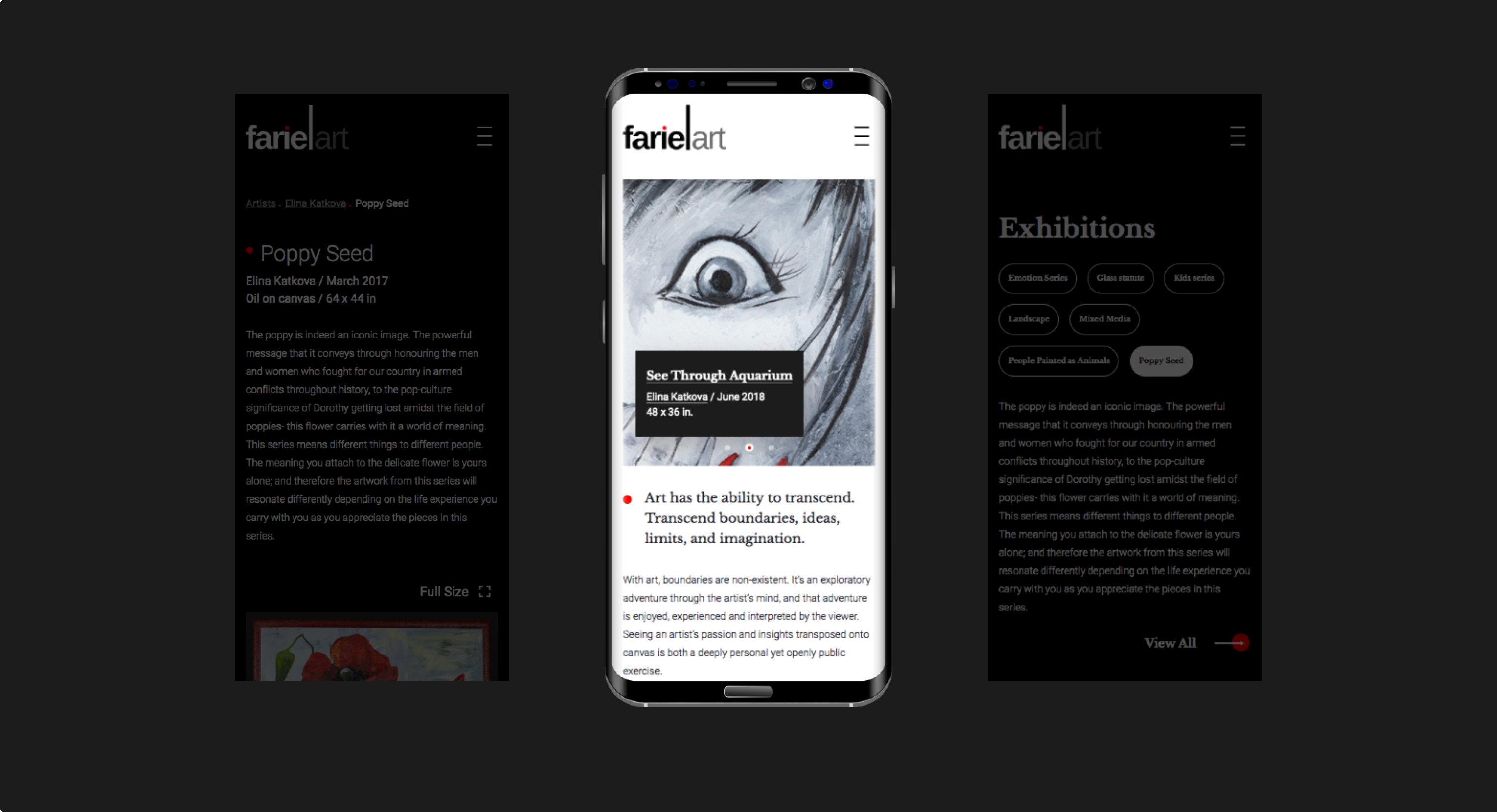 Key pages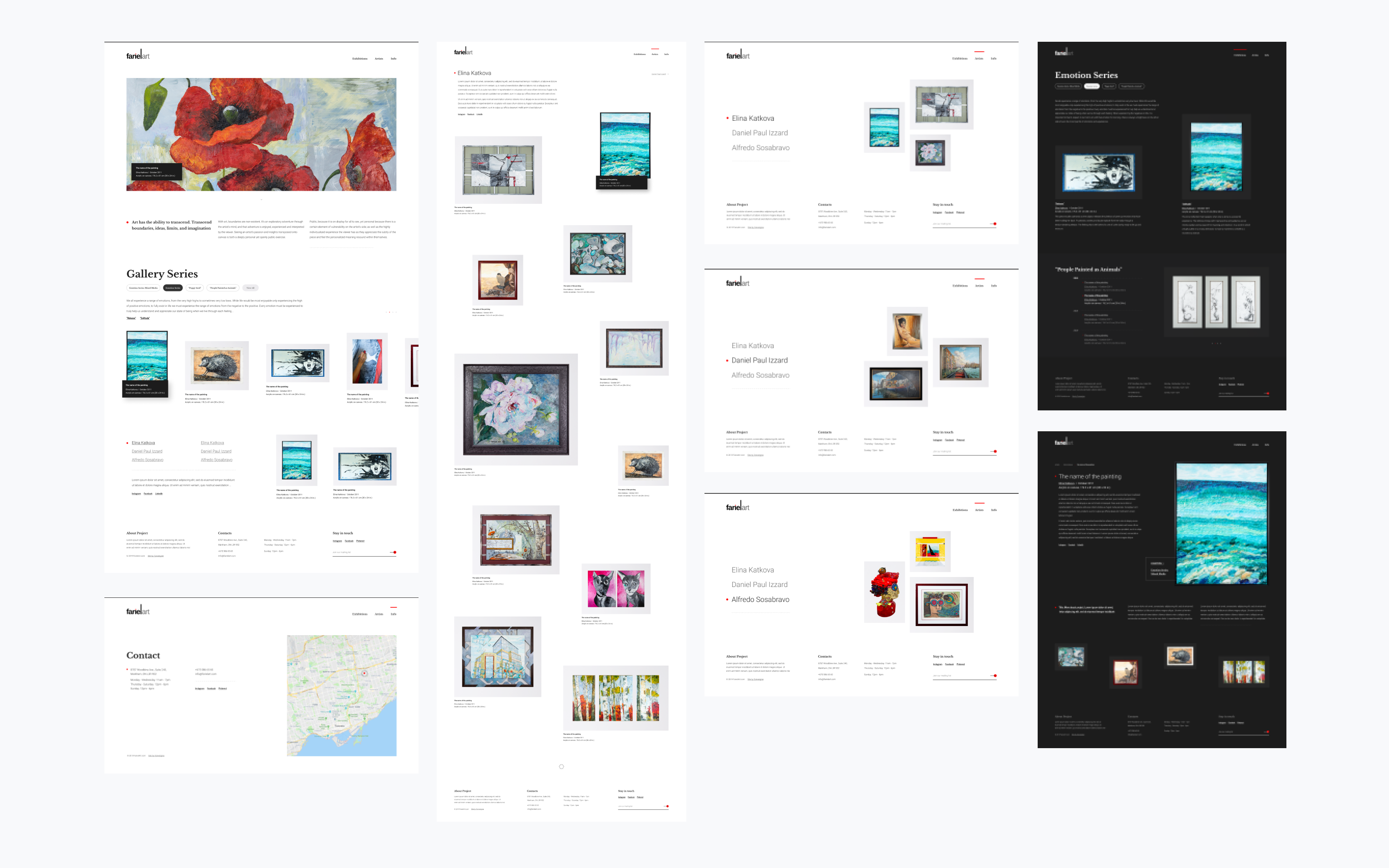 THE RESULT
The result is an online art gallery with elegant, fresh, dynamic and intuitive design helps site visitors find information about artists with ease, inviting them to explore the details of their artwork.