Website Design for Signs Project
Signs Project is a new educational online platform offering virtual masterclasses to tattoo artists of all expertise levels. Founded by Inal Bersekov, a renowned tattoo master of hyper-realistic black and grey tattoos, the studio offers a unique opportunity to broaden skills with access to the knowledge and insights from the most successful artists in the industry.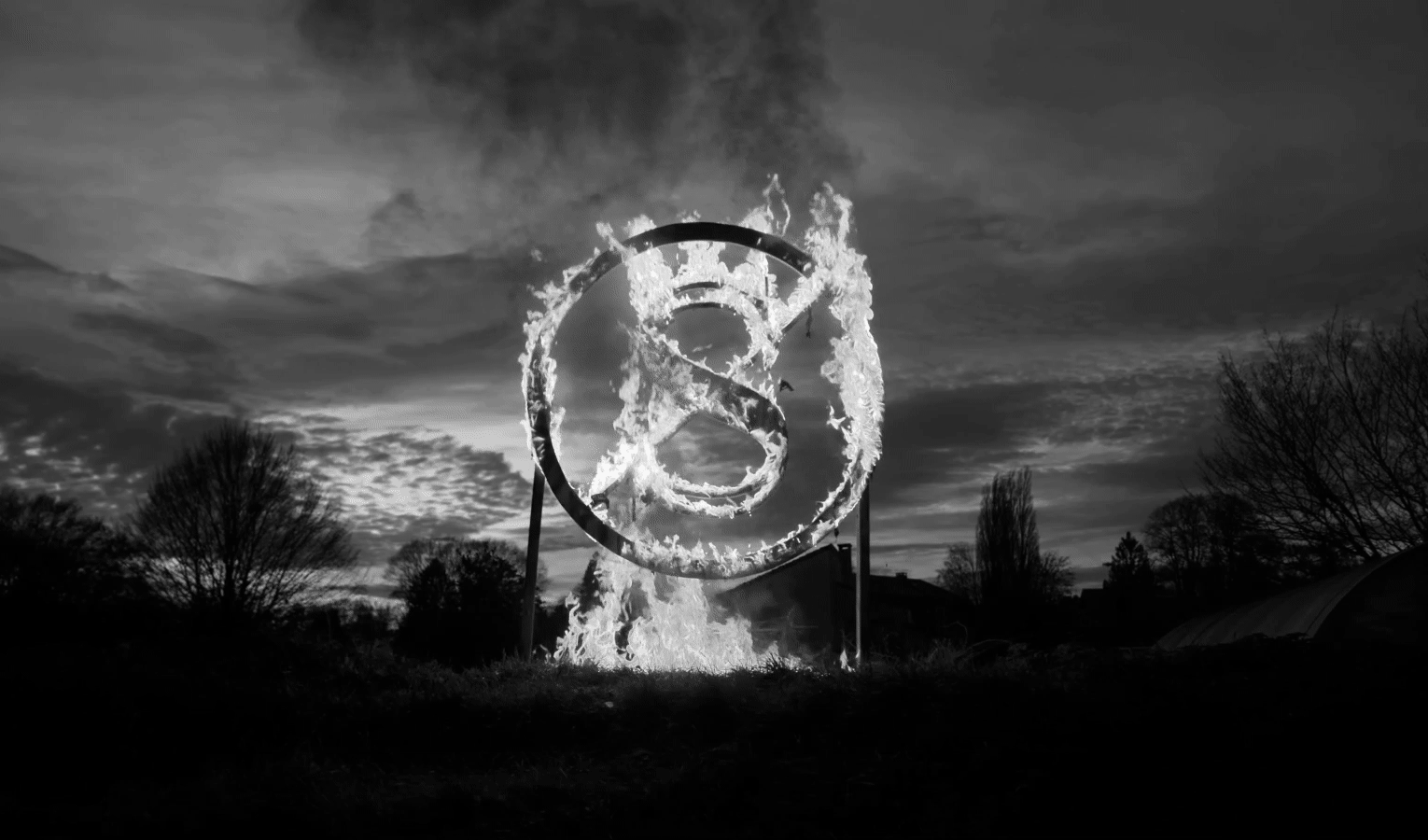 Inal reached out to us for help creating a modern educational platform that would connect tattoo artists with vast experience and those who are eager to learn and master their skills. The objective was to create an easy-to-use, distinguished learning platform with engaging and relatable design, cool vibe and functionality to support virtual appointment booking with numerous tattoo masters worldwide.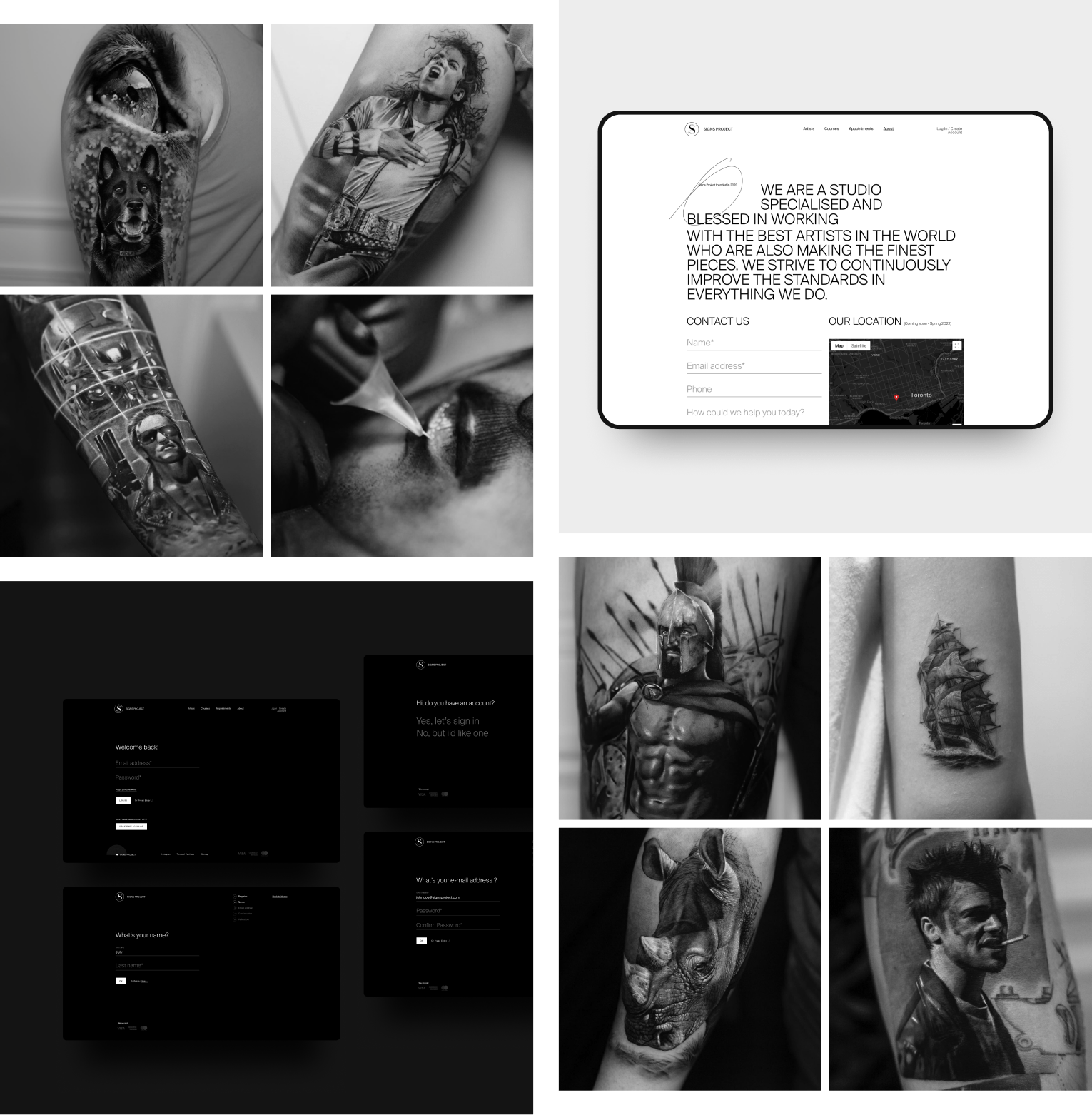 Design Approach
To better serve the needs of our target audiences, we considered simplicity, aesthetics, and easy navigation paramount to support the Signs Project vision. The team took time to study similar platforms, learn the audience, and the industry trends to create a lasting impression and deliver the Sign Project experience that looks and feels awesome.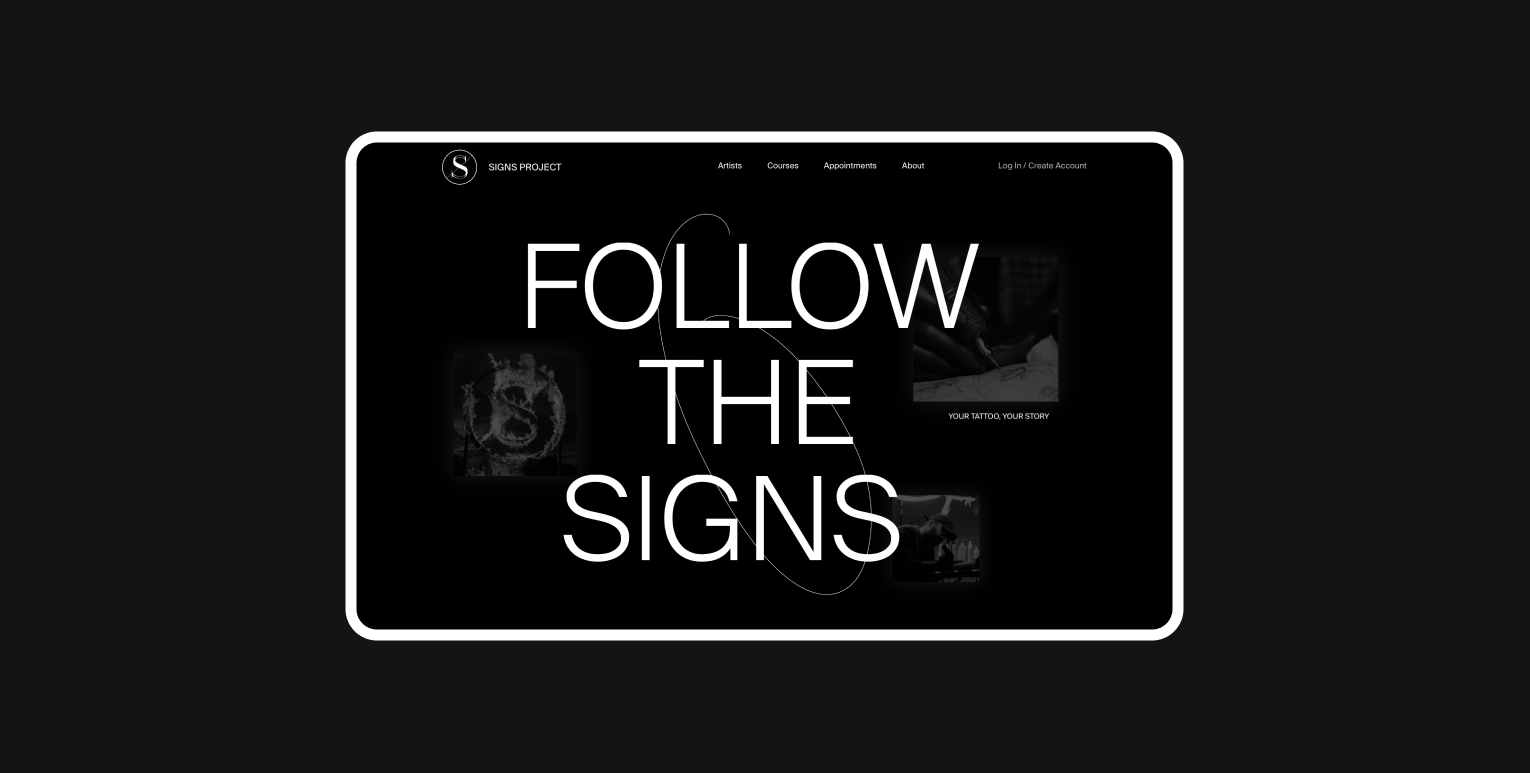 From the home page, Sign Project grabs the attention of the visitor, facilitates the first step in a tattoo learning journey, and reveals more information about their classes with an option to book an appointment. We applied visual language to reflect the project's brand guidelines and tattoo culture. The platform allows visitors to easily browse the artists, masterclasses, learn about the company's origins and mission. Inspired by classic tattoo artistry, we kept a black and white motif that looks bold and gives a right feel. A gallery of intricate and outstanding tattoos showcases the finest artwork of the studio.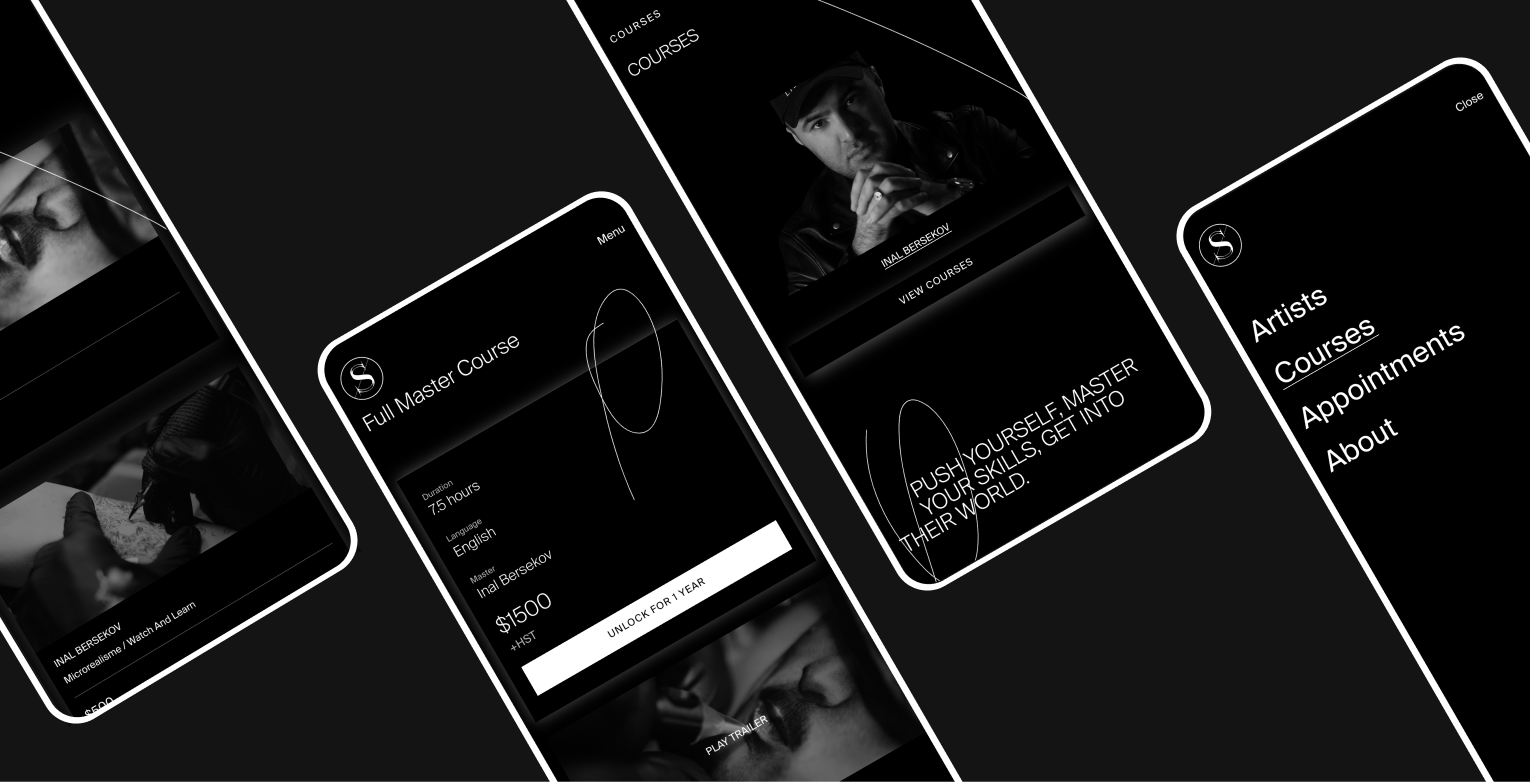 Intuitive Booking Platform
Signs Project would be developed to serve not only as a useful online learning platform but also as an effective booking agent for scheduling appointments between tattoo masters and their followers from anywhere in the world. A client submits the form specifying tattoo description, skin type and other preferences to be fully prepared for the first appointment with the most suitable studio. Furthermore, Sings Project let artists publish their master classes and sell them to their audience online.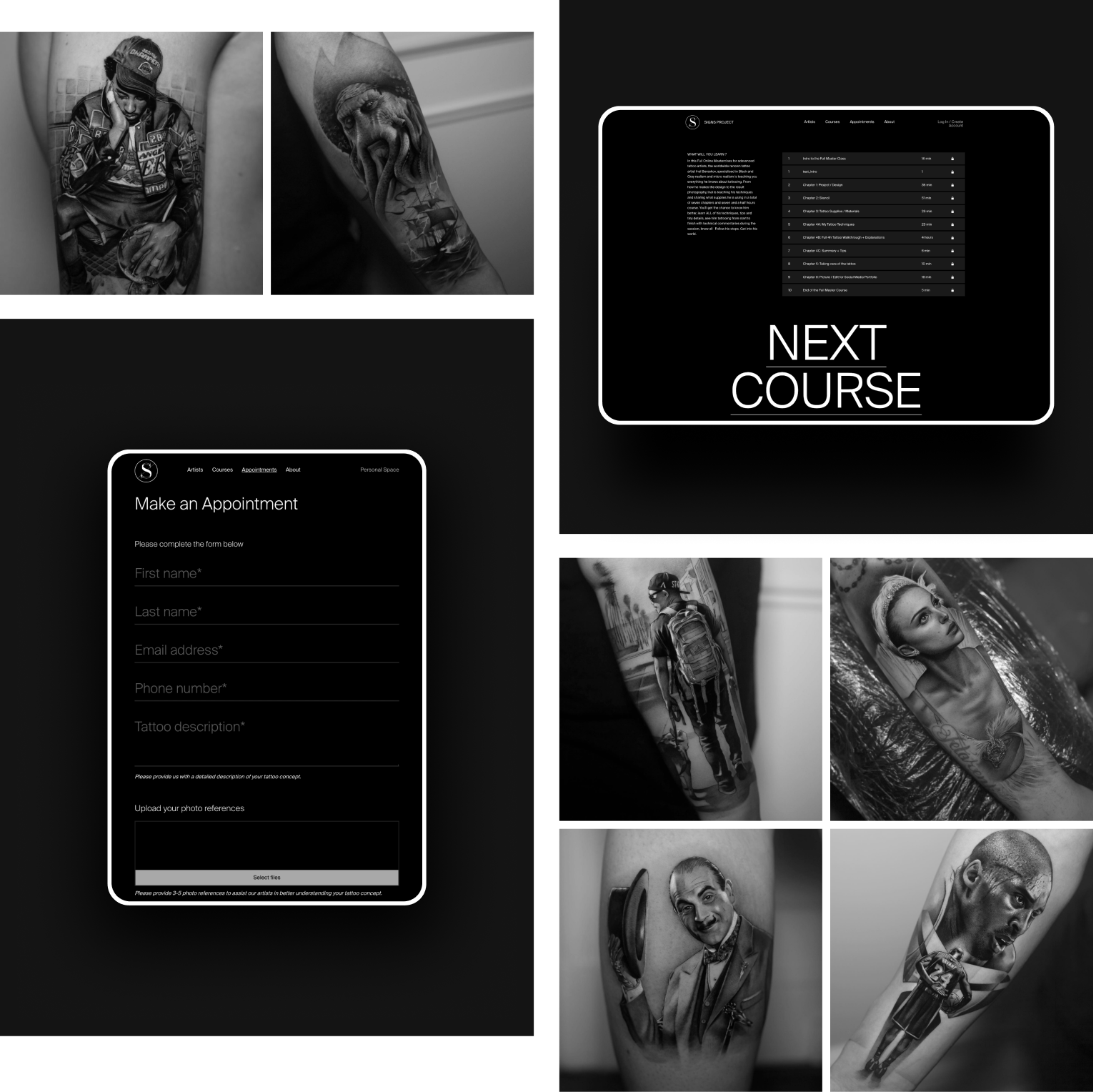 THE RESULT
The result is a modern, engaging and easy-to-use digital learning platform giving tattoo artists of all levels the opportunity to masker their skills from the best in the field anytime and from anywhere.