Website Design for Scuba2000
For over 20 years Scuba 2000 has been a leader in dive gear and training in Ontario. We teach divers of all levels, from those just starting out, all the way through to divemasters and instructors.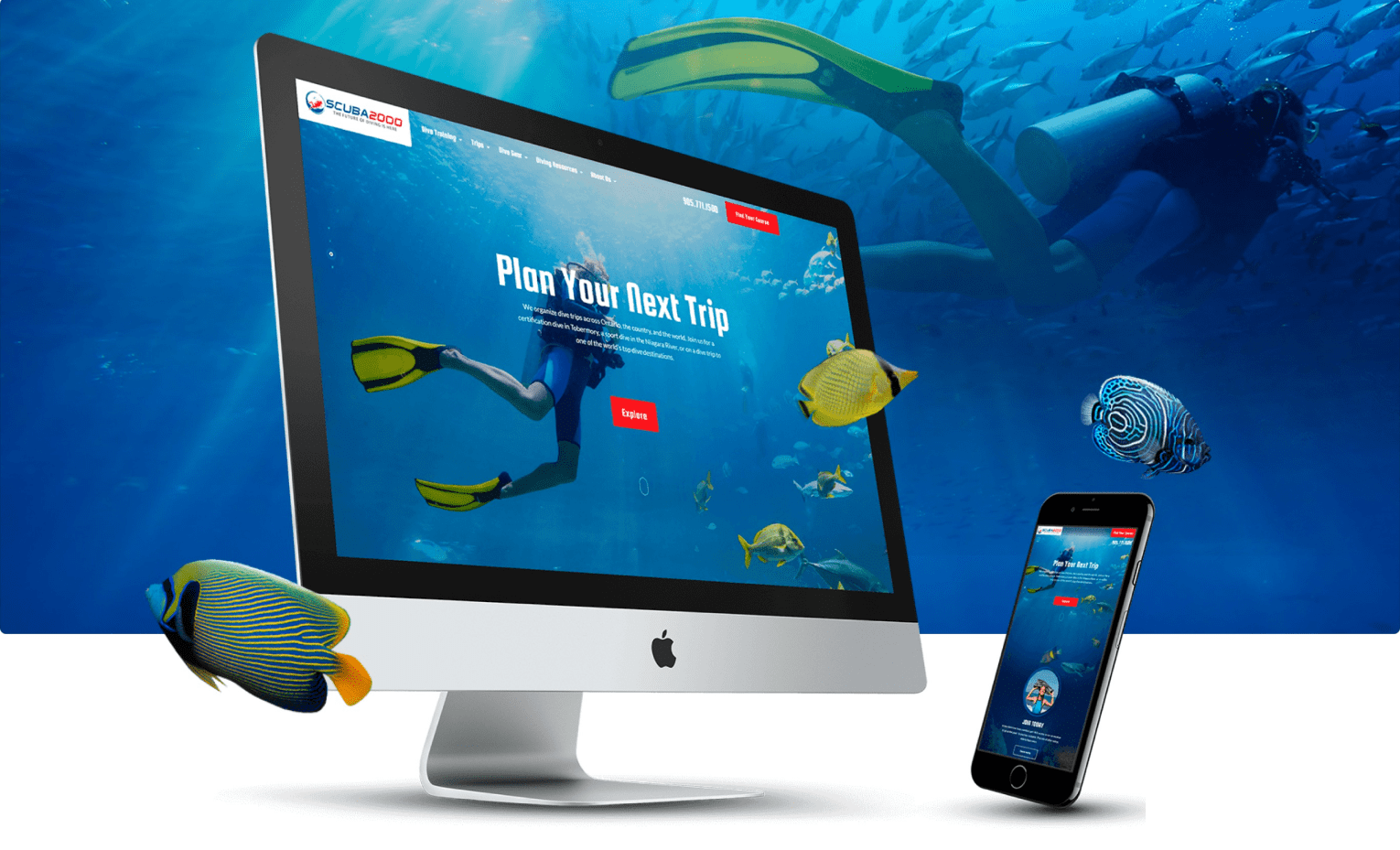 Online booking made easy
Sleek and simple, the online booking system gives customers instant access to course details, pricing and real-time availability. The convenience of being able to book online can often be key to customers' purchasing decisions.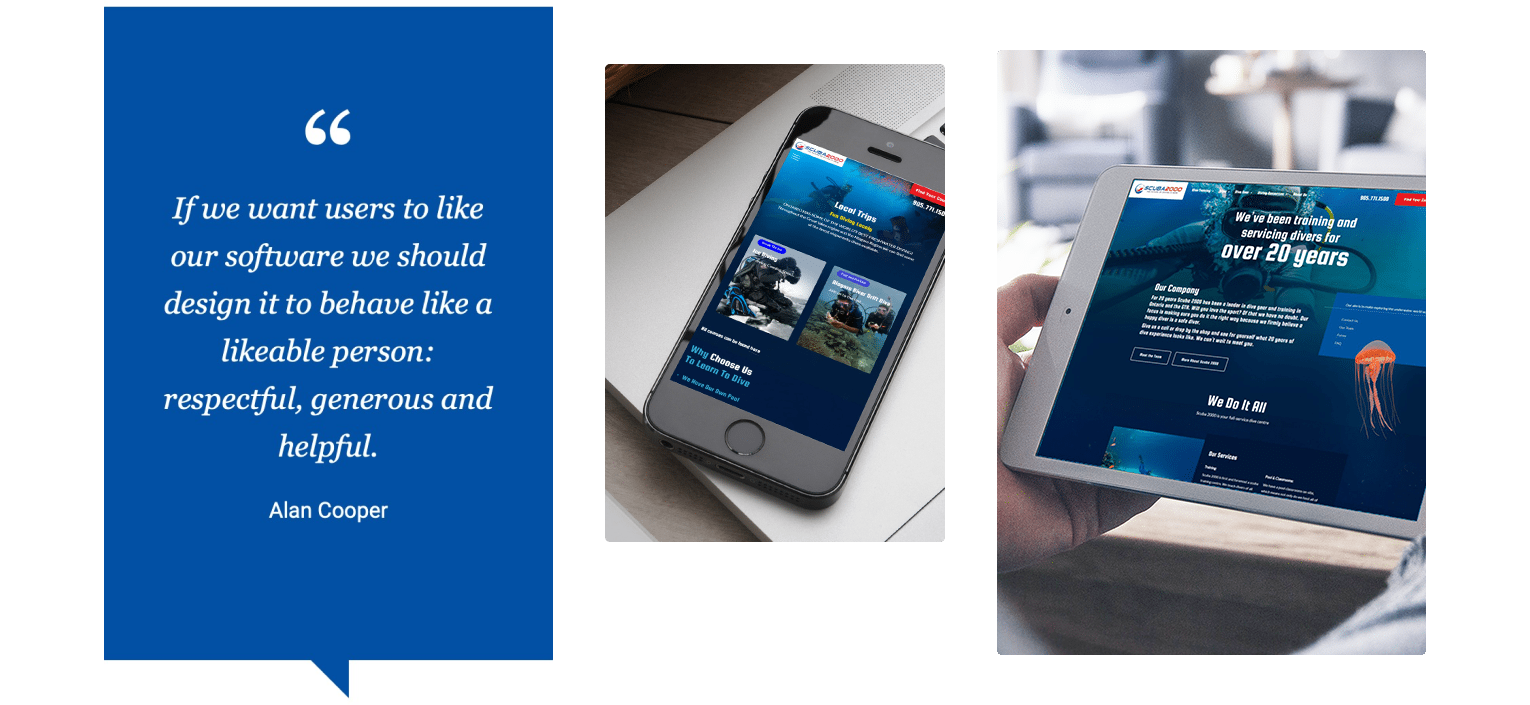 WEBSITE DESIGN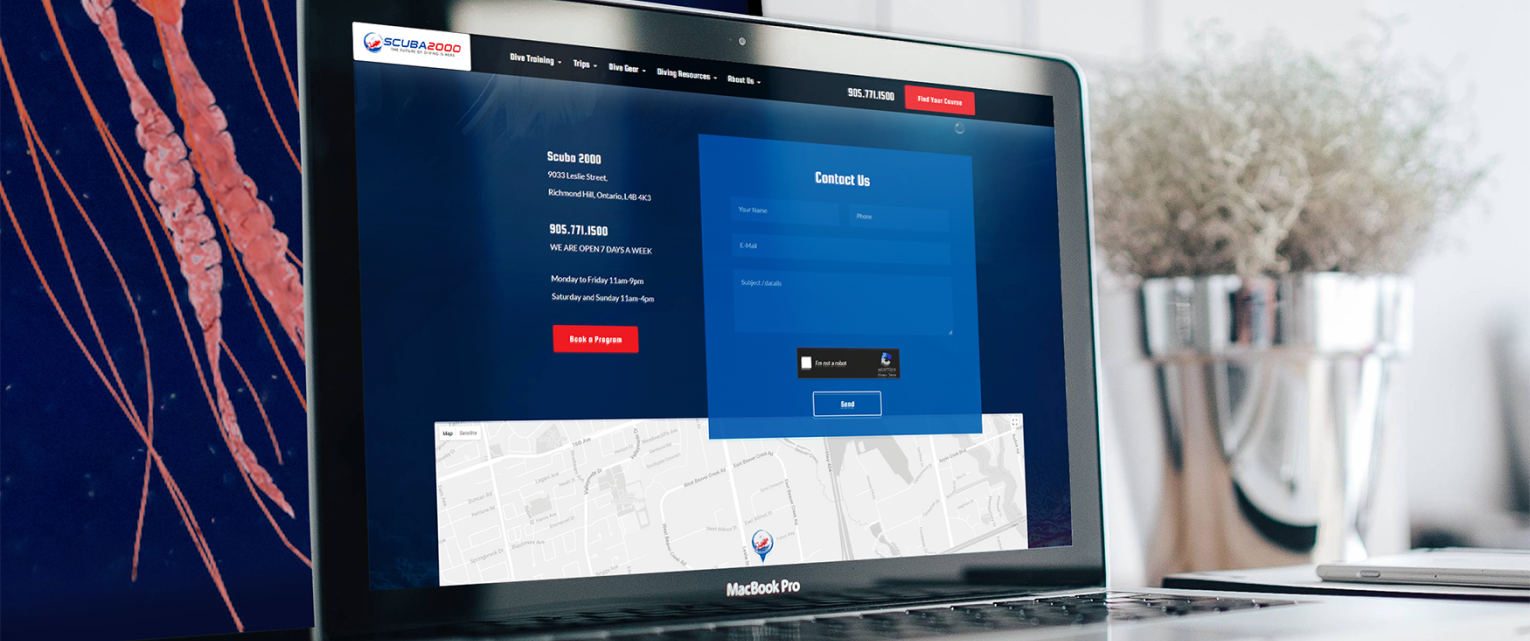 Immersive design
The image-led design uses subtle movement and dynamic visuals to give the feel of a real diving experience. Photos are used to showcase expertise and high quality products and services, while clear, high-contrast calls to action and simple navigation make it easy for visitors to find what they're looking for quickly.
Business process automation
Sometimes paperwork can't be avoided, but digital automation can make it quick and painless. By replacing paper-based processes with online application forms, Scuba2000's customers, staff and instructors now have easy access to essential information at the click of a button.
Convenient eCommerce
Being able to easily keep track of course availability, bookings and payments through a seamless eCommerce interface means that the Scuba2000 team spend less time on admin and more time diving.
Straightforward content management
The easy-to-use content management system provides the ability to quickly update website and course information, which is essential for building trust with customers and staying ahead of the competition.
Responsive Web Design Mobile Performance
This fully responsive website retains all functionality on smaller devices, meaning that bookings can be made on the go. The neat mobile layout doesn't compromise on visuals and prioritizes calls to action and usability.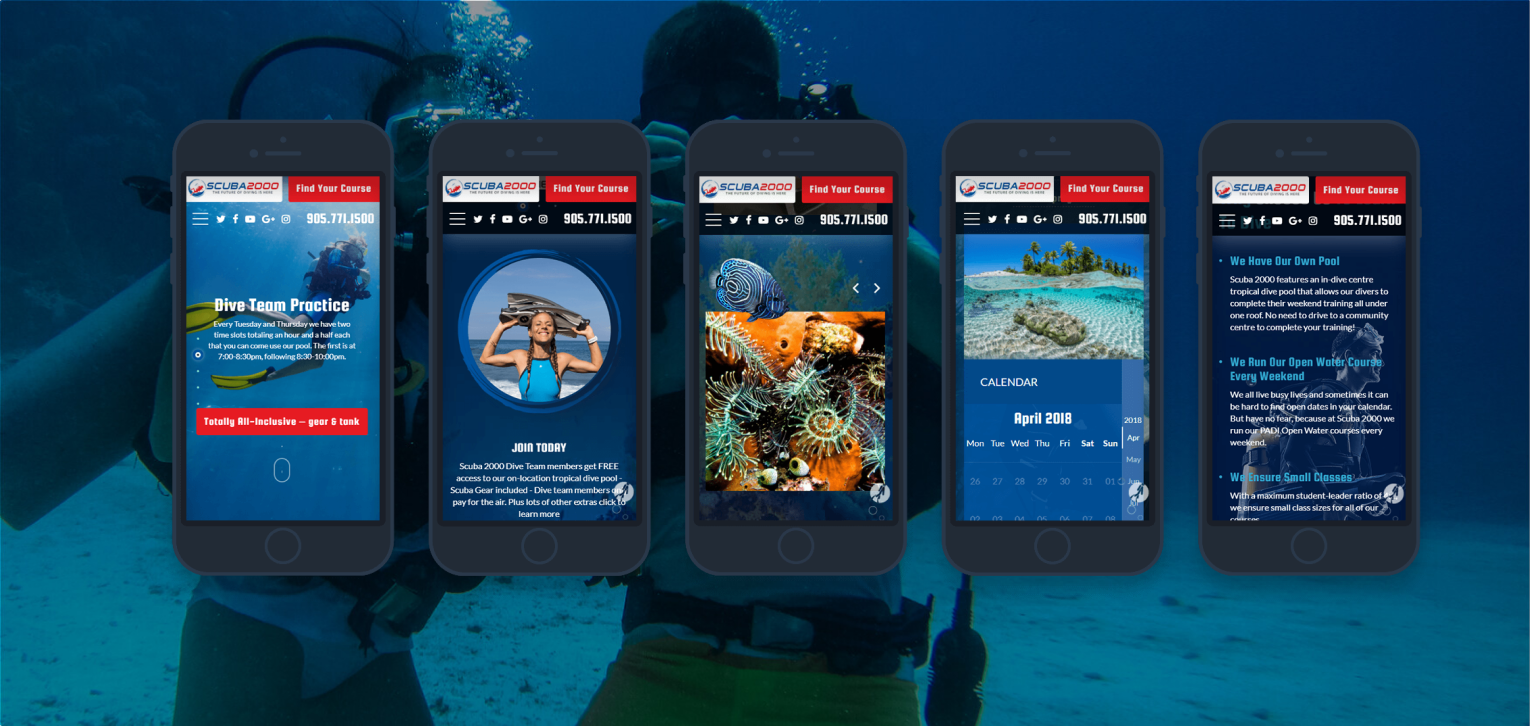 Key pages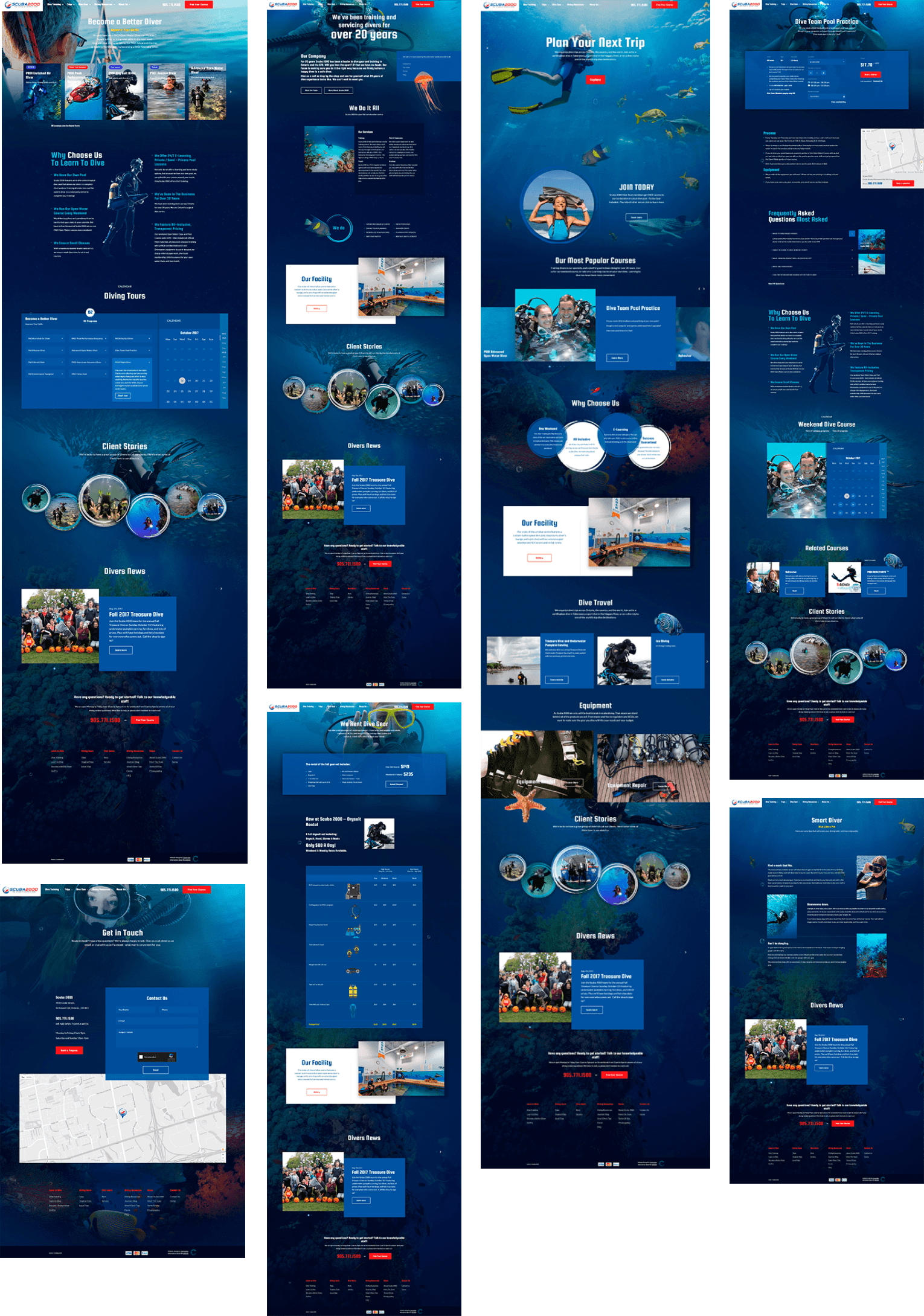 THE RESULT
The result is a dynamic website that captures the imagination and appeals to all divers of all skill levels. Inviting and reassuring to beginners, while showcasing professionalism and state-of-the-art equipment and facilities to experienced divers, this site is the perfect customer acquisition and retention tool.