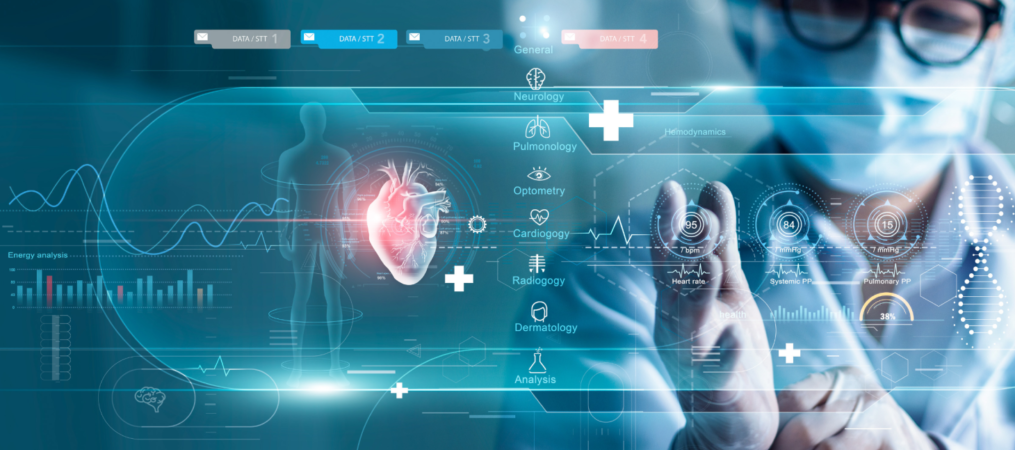 The landscape of healthcare is rapidly evolving and shifting from products and services to custom solutions. For healthcare providers, regardless of their size, the challenge is real - how to navigate the new realm where the focus will be on preventative care and relying on big data, AI, medical platforms, healthcare analytics. New technology will dominate the industry in the years ahead and with this post we want to showcase the key technology trends that will shape healthcare making it more accessible,innovative, customer centric, secure and accurate.
1. Embracing AI and Machine Learning:
AI and Machine Learning came into play and will only advance its way. These technologies offer data-driven insights that can enhance diagnostics, personalize treatment plans, and improve operational efficiency. Think about a future where algorithms help doctors to process a lot of data, make early and accurate diagnoses, or where predictive analytics optimize resource allocation within your organization. While it sounds kind of scary, it is our near future.

2. Telemedicine and Remote Monitoring:
Telemedicine and remote monitoring are removing geographical barriers when it comes to providing healthcare services. The recent pandemic has accelerated this transformation establishing telehealth, including 24/7 virtual doctor appointments, as the new norm. Thanks to these technologies, patients now can access care from the comfort of their homes, reducing the need for physical visits, saving time and money. This shift represents a significant advancement in both patient convenience and the scalability of healthcare services.
Take a closer look at how we've empowered our healthcare clients with telehealth solutions
All Health Medical Centre - A Comprehensive Telehealth Solution: a robust telehealth solution that encompassed website design and the development of a custom Customer Relationship Management (CRM) system. This integrated platform facilitates seamless appointment booking, streamlines patient communications, and supports other order management features, resulting in an improved overall patient experience.
Aquene - Telehealth Ecosystem for Seamless Patient Care: a comprehensive telehealth solution that included website design, custom CRM development, and user portal creation. This platform connects health practitioners with patients virtually and enables a safe space for delivering high-quality mental health services in an easy and personalized way.
These instances vividly demonstrate how telehealth solutions have not only significantly enhanced patient access to care but also enhanced communication between healthcare providers and patients.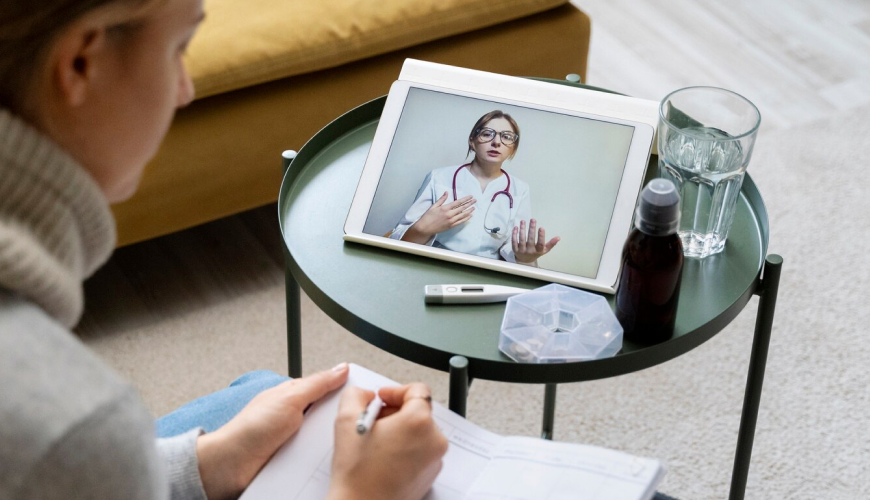 3. Electronic Health Records (EHRs):
Electronic Health Records (EHRs) are the digital lifeline of modern healthcare. They reduce operational costs and streamline data storage, access, and information sharing. The benefits include improved patient care coordination, reduced errors, and a more efficient healthcare system. Think of EHRs as the central hub where all healthcare data is accessible and secure and if managed right can reduce operational costs.
4. The Internet of Medical Things (IoMT):
The IoMT is when multiple wearable devices, smart sensors, and connected medical equipment can continuously monitor patient health, sending data to healthcare providers in real-time. Think about mobile apps or fitness trackers that measure your blood pressure, pulse, heart rate and send reminders or alerts when it's needed. According to the recent report provided by Fortune Business Insights, the IoMT was $41.17B in 202 and is projected to grow to $187.60 billion in 2028. In addition, IoMT is expected to incorporate AI and machine learning for more accurate and efficient analysis of health data.
5. Robotic Process Automation (RPA):
Robotic Process Automation (RPA) is all about efficiency. By automating repetitive, rule-based tasks, RPA frees up your staff workload to focus on what they do best – providing high-quality healthcare services. Think of RPA as your digital assistant that handles administrative tasks such as data entry, claim processing, billing, appointment scheduling, answering patient queries and other similar tasks. While the benefits are substantial, the implementation of Electronic Health Records (EHRs) should be carried out thoughtfully to guarantee data security and patient privacy in compliance with regulations.

6. Enhancing Customer Experience with Chatbots:
Today, chatbots are no longer just for retail and customer service. In healthcare, they are valuable virtual assitants for enhancing the patient experience that includes providing quick responses to common queries, scheduling appointments, and collecting patient information. Chatbot should be viewed as a custom solution that can be integrated into your telemedicine platform or website allowing an easy 24/7 communication channel with your patients. Among factors that impacted the growth of chatbots, there are increased demand for personalized care, advancement in AI, cost savings, and increased adoption of digital health solutions over the last few years. It is expected that by 2032, healthcare chatbots market will reach to 1,168 million.
At Convergine, we developed custom chatbot solutions for our healthcare clients to enhance their patient experience and engagement.
Virtual Assistant for Rocky Mountain Analytical: A modern virtual assistant that streamlines communication, facilitates appointment scheduling, addresses patient queries, and provides essential information about the services offered.
Chatbot for Pureflow Healthcare: This comprehensive and personalized chatbot solution plays an important role in assisting patients with their inquiries, offering 24/7 support, and enhancing their overall experience.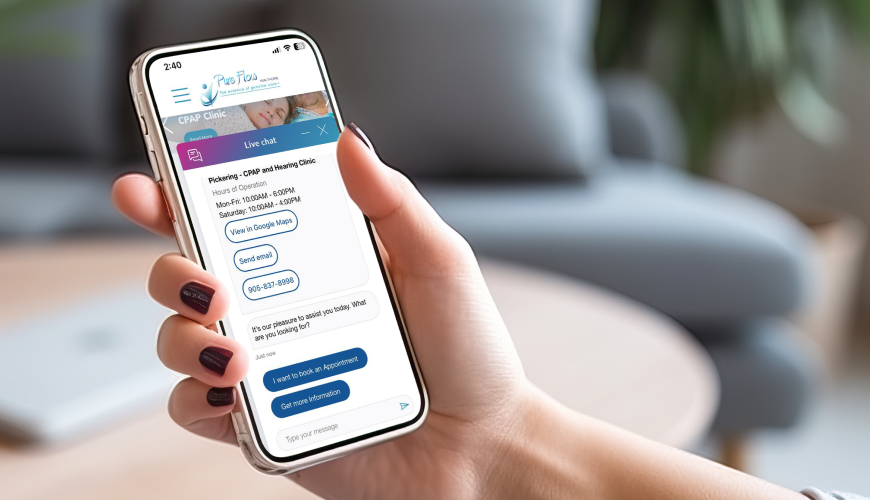 Looking ahead
One thing remains clear, the technology trends mentioned above are around preventative care, enhanced patient experience, cost savings, efficiency and big data processing. AI is already in extensive use and its impact is quite evident. In the coming years, we will see more discoveries and evidence -based case studies showcasing the impact, value and perhaps even new challenges to address.
Recognizing that the adoption of these technologies can be daunting, especially for healthcare providers, we work closely with our healthcare clients to make this digital journey safe and successful.
If you think it's time to take a first step toward enhanced patient experience by leveraging one of these technologies, our team can help you. Contact us to discuss your plans.

---
Relates Services