The Future of Digital Healthcare: Trends and Tips
July 27, 2022
/
Time to read:
4 minutes
Canada is on the way to a massive healthcare digital transformation. According to the recent PwC findings, demand for virtual care is up dramatically. Besides this, Canadian patients are highly satisfied with digital health solutions like online booking, quantified self, and virtual visits.
This, in turn, urges healthcare organizations to accelerate the pace of their digital transformation to provide a seamless digital and physical experience and increase the number of telehealth services they offer. Read on to discover the future healthcare digital trends to monitor and implement to stay on top of industry best practices.
Top 3 Digital Health Trends to Follow
While today you may adopt basic telehealth solutions like virtual visits or remote symptoms analysis, in the future, healthcare will become proactive, timeless, and seamless. Here are the top three drivers of the industry's digitalization in the coming years.
1. Treatment Is One Click Away 
If today patients get help only when they visit the doctor's office, in the future, machines will be responsible for well-being monitoring and appointment booking. With the rise of connected devices and IoT (Internet of Things), your patients will get instant alerts when blood sugar or heart rate numbers get out of range. A chatbot will then send them a notification, suggesting they book a test or appointment, which facilitates the monitoring of patients with chronic diseases to provide treatment in a timely manner and reduce risks.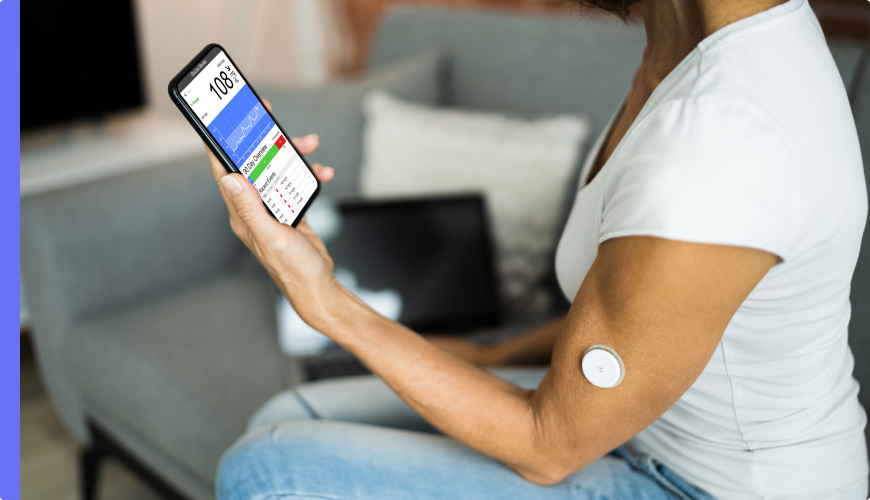 The trend is already gaining momentum, with Deloitte forecasting that 320 million consumer health and wellness wearables will be shipped in 2022. The figure may increase by almost 1.5 times in 2024, reaching 440 million devices per year. IoT in healthcare is developing even faster: according to Future Market Insights, the worldwide market is expected to surpass $181 billion this year and keep growing annually at 18% until 2032. The maturity of technology will empower real-time patient data access and remote monitoring.
2. Rise of the Immersive Experience 
MarketWatch analysts predict that healthcare will benefit significantly from AR/VR technologies. It is estimated that the global healthcare AR/VR market will reach $39 billion in revenue by the end of 2030. To compare, in 2020, it was only slightly over $2 billion. How will it transform healthcare?
Efficient treatment. Immersive technology has been shown to provide improved treatment for patients suffering from eyesight issues, chronic diseases, and mental health problems. One such example is the first FDA-approved VR system to treat chronic lower back pain with immersive games, lessons, and exercises.
Improved testing. The technologies allow you to conduct deeper analysis to provide hyper-personalized treatment. For example, a

VR-based vision testing platform

can already perform six ophthalmology tests to assess color blindness, contrast sensitivity, visual field deficiencies, and more. The company is developing AR integration to identify exact gaps in a field of view.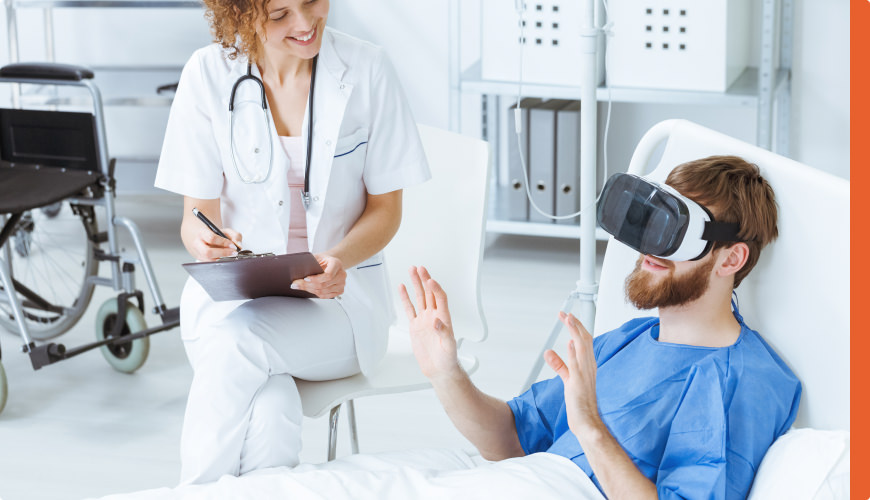 3. Remote, Remote, and Once Again Remote 
Physical appointments may become a thing of the past with the rise of Web3, the Metaverse, and remote healthcare kits. Accenture predicts that the Metaverse, as a platform for digital experiences, will provide boundless opportunities. It won't matter where you are physically located to receive treatment. Besides, with reinvented data ownership rights in Web3, learning cycles and procedure training will be shortened, allowing doctors to gain practical experience more quickly and efficiently. 
To provide a fully-fledged patient experience remotely, remote healthcare kits will be used. One prominent example is TytoCare which allows medical organizations not only to take basic readings from wearables (body temperature, heart rate, blood oxygen level, etc.) but also to conduct complex examinations of the lungs, heart, or abdomen.

How to Prepare for Healthcare of the Future Today 
Healthcare organizations experience disruption even today. According to Gartner, almost two-thirds struggle to keep up with the pace of digital transformation and modern patient demands. In the future, only dynamic organizations will thrive. However, the research shows that 41% of organizations aren't prepared for the future of digital healthcare. Here are some tips to keep you from falling behind:
Stay on top of digital healthcare trends. Otherwise, how will you know what the future holds? Read current healthcare trend reports, network with industry leaders, and follow the MedTech startup landscape not to miss out on cutting-edge solutions.
Surrender to digital transformation. Transforming your organization step by step is easier and cheaper than doing it all in one go. If you decide to switch to a digital-first healthcare organization at once, your processes may be disrupted for some time, and staff education costs will be much higher. 
Update your infrastructure regularly. You can't count on a seamless digital patient experience if your IT infrastructure, website, and CRM are outdated. Therefore, keep fixing bugs and improving the core system as needed.
Collect feedback to brainstorm relevant digital solutions. It's a sure-fire way to improve the rapport you have with your patients and launch up-to-date features and tools that will eliminate their issues. 
If you need help mapping out your digital healthcare transformation or implementing advanced tech solutions, reach out to Convergine. Our experienced team will help you to enrich your IT infrastructure and provide services with cutting-edge solutions.