Website Design for
KitchenBro
July 25, 2017
Kitchen Bro is another one in a series of websites that belong to the same client, and which includes Bathroom Bro, Basement Bro and others. This clever diversification allows the company to qualify clients by different renovations styles, focusing on each part of the house individually and making a stronger impression this way.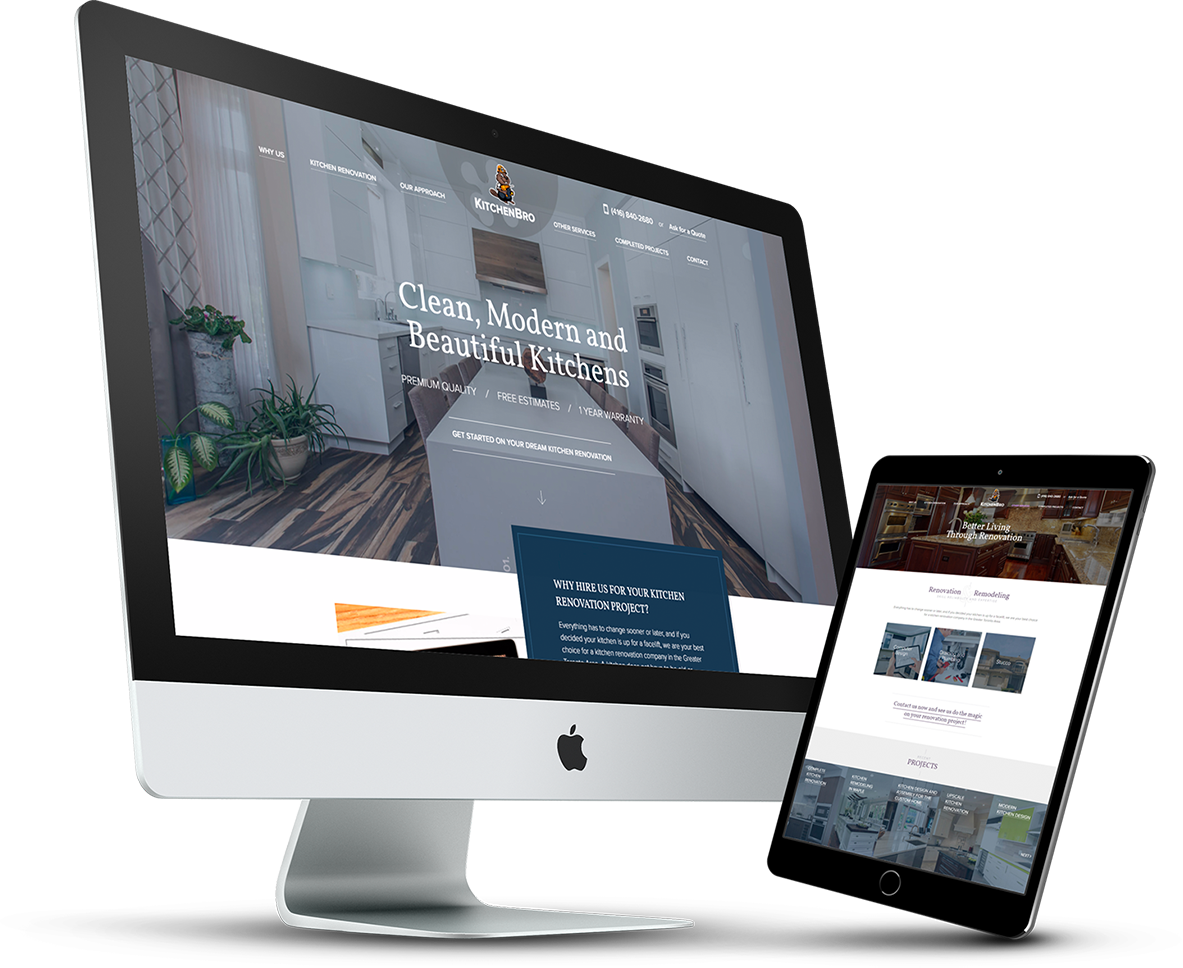 The kitchen tile was incorporated in the page layout both by using a cascading page layout and by using actual kitchen tiles to connect the sections. People love the textured look and feel of stone tiles, which adds a lot of visual appeal to the website itself.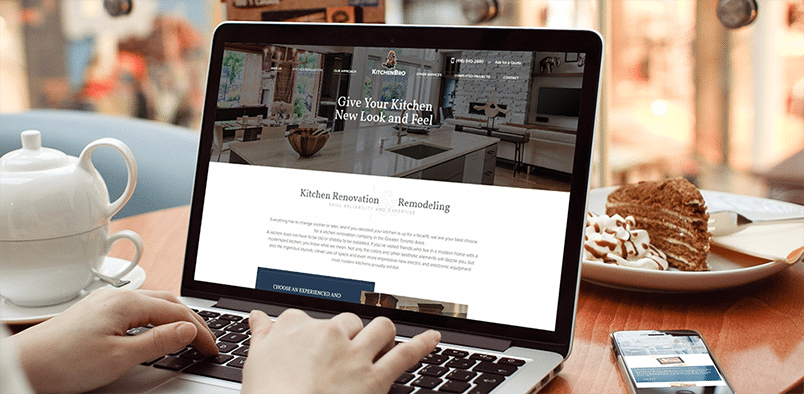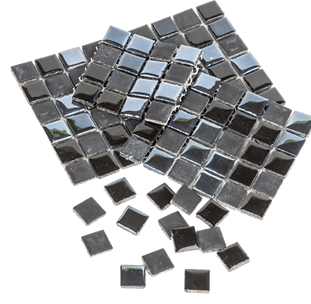 "
Kitchen Renovation & Remodeling. Skill Reliability and Expertise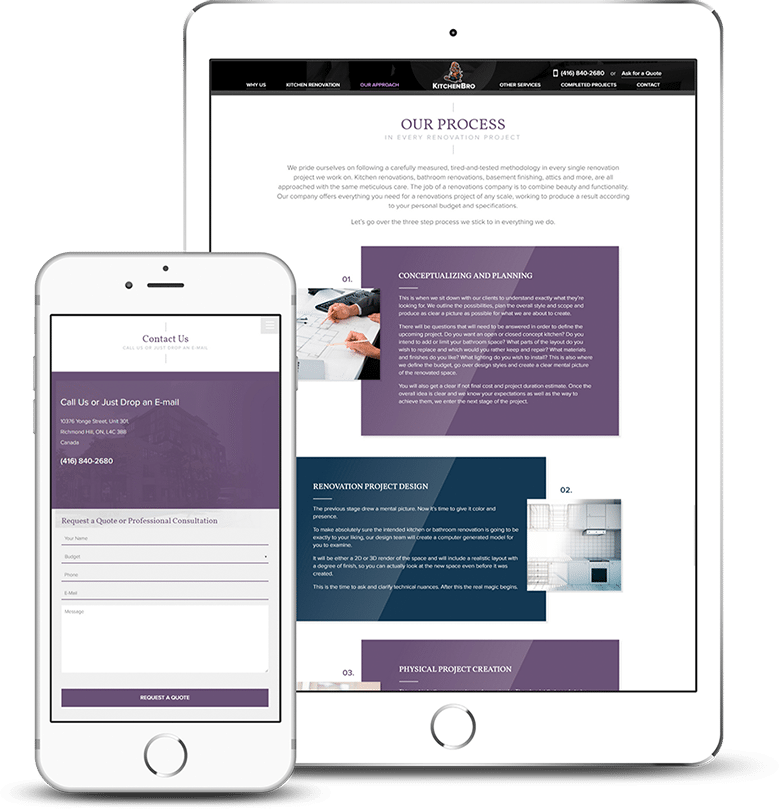 While textures were used to create a feeling of cohesiveness and warmth, the structure itself is kept clear-cut and simple. It is designed to guide each visitor in an almost straight line through the gallery and its variations to the contact forms and call-to-action buttons.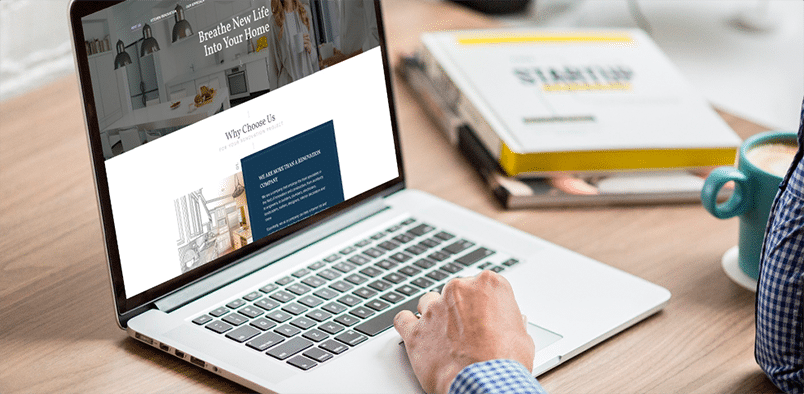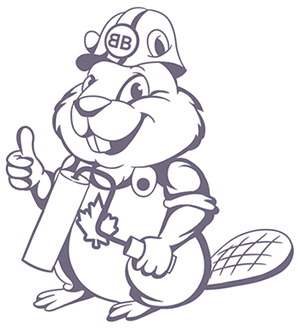 "
Give Your Kitchen New Look and Feel. Premium Quality / Free Estimates / 1 Year Warranty
This website is first and foremost a selling and lead generation tool, created to attract, impress, and drive visitors to take action and contact the company. The mobile version has a full screen contact form to make this even easier.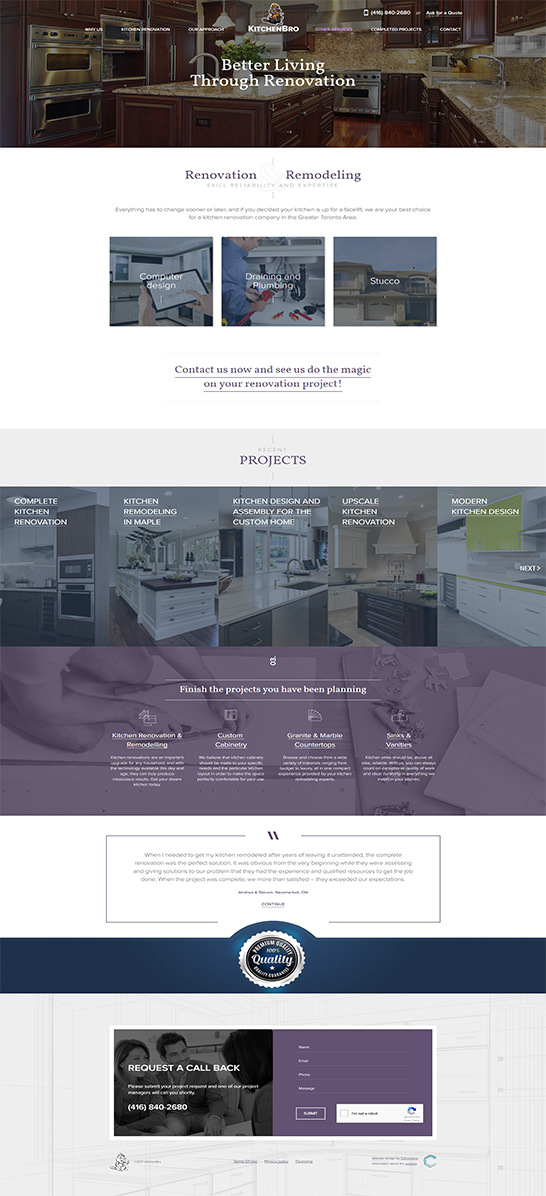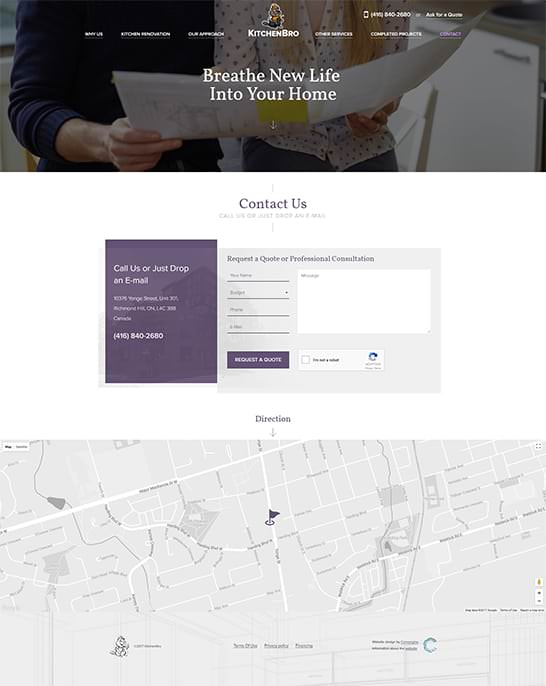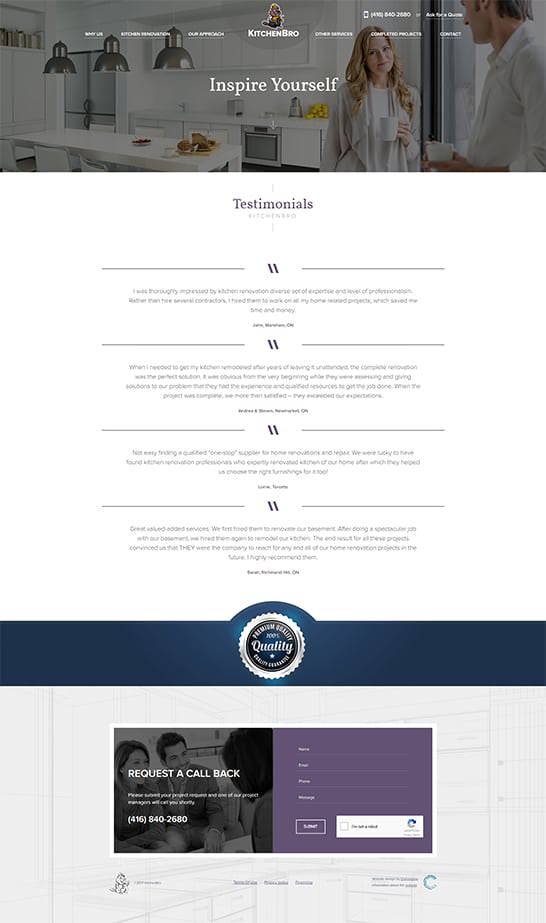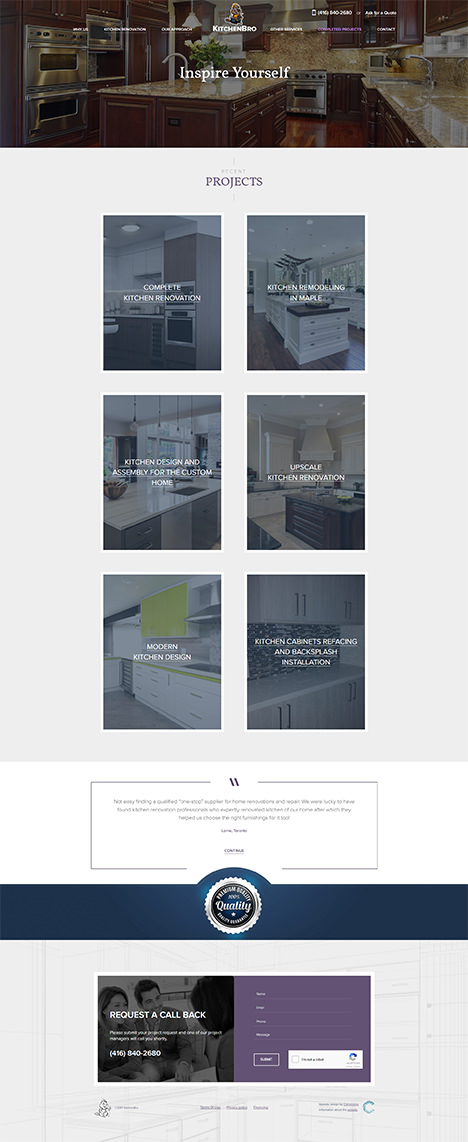 A Perfect Selling Recipe
The Kitchen Bro website combines a pleasant yet clear layout with vivid imagery built along a very well structured selling funnel. It is, by all accounts, a perfect combination between a lush showroom and a strong selling pitch.