Website design for Kobitex
Kobitex is a Canadian chemical supplier partnering with companies worldwide in a range of industries including mining, agriculture, manufacturing and others. Their old website was out of date, lacked modern and intuitive design, and did not project the company's vision, missions and values effectively.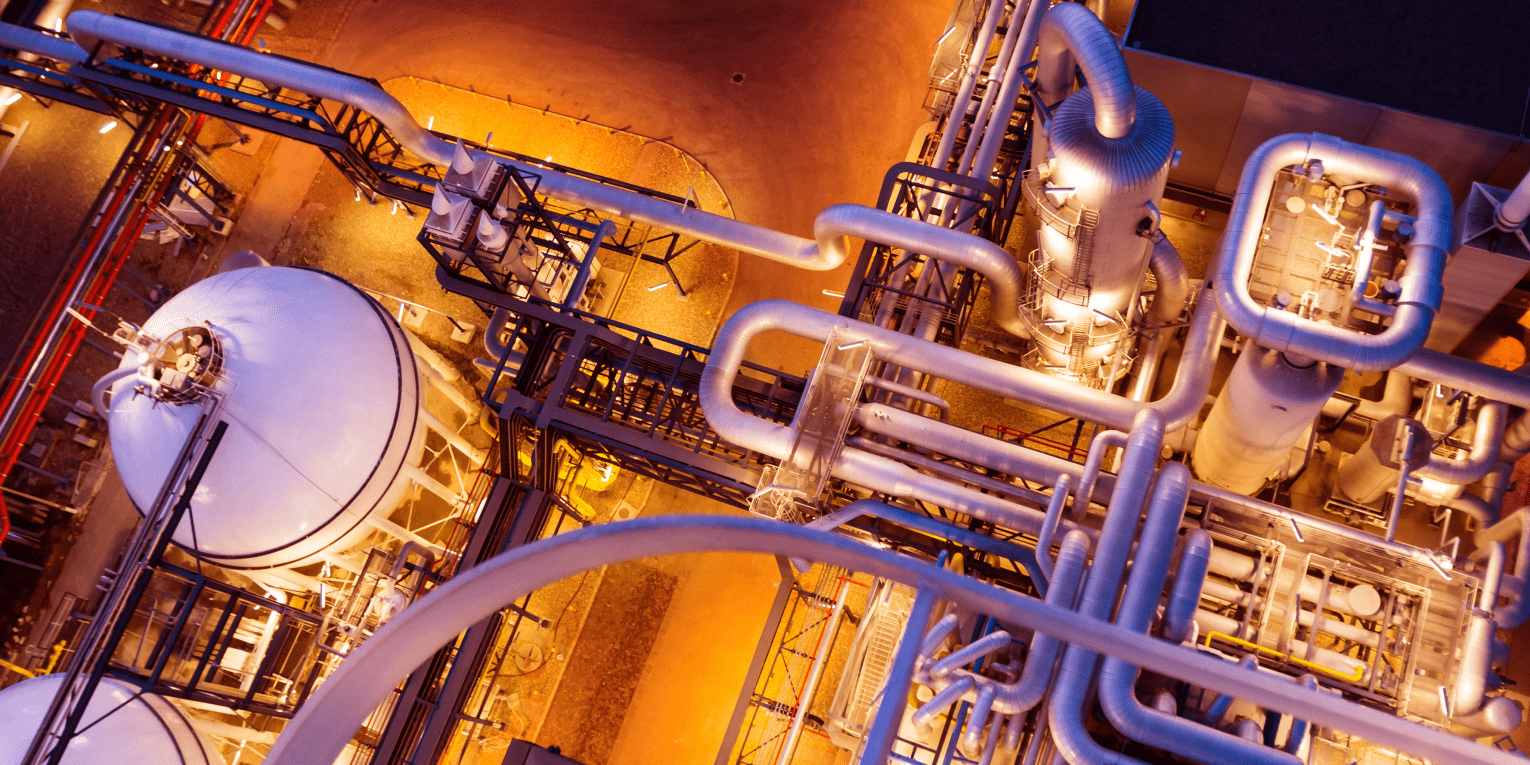 As a result, poor user experience negatively affected its ratings, exposure and, ultimately, conversions. Kobitex reached out to us to refresh its web presence and equip its business with an effective marketing tool and a strong communication channel with its target audiences including B2B customers, investors and potential employees.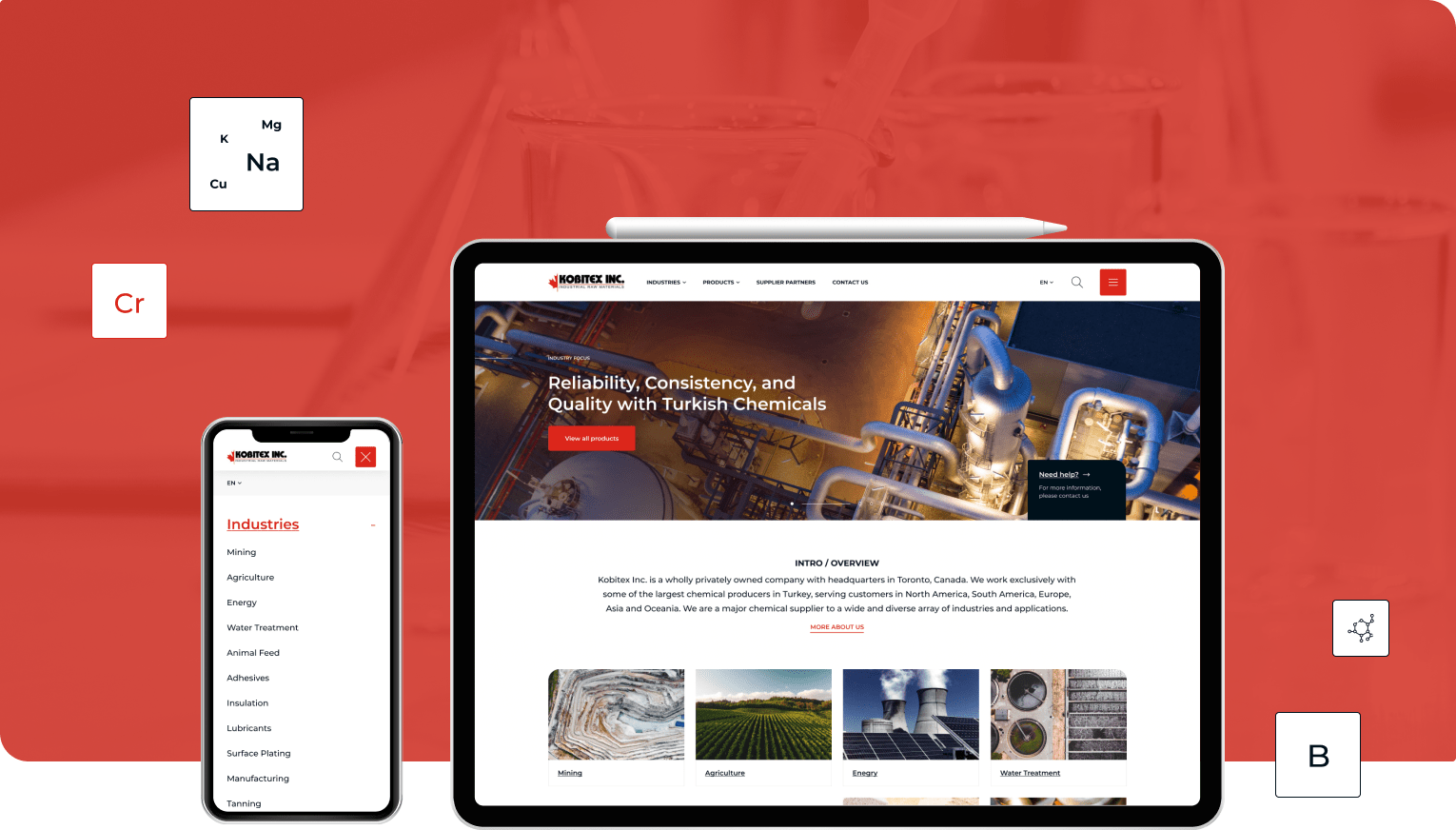 Intuitive UX and UI
Appealing and sharp look and feel, simple and intuitive layout make a great first impression right from the first interaction. Industry-relatable high-quality imagery and clear messaging emphasize the nature of Kobitex business and make it easy for the user to find all necessary information about products, industries and supplier partners.
Visually engaging
We nicely incorporated the Kobitex brand red color in the website design. The subtle usage of red supports the brand voice, grabs attention and guides the audience in their web journey. The new design brings a delicate balance between text content and visuals, white space and content blocks, usability and informativity, engagement and corporate solidity and calm.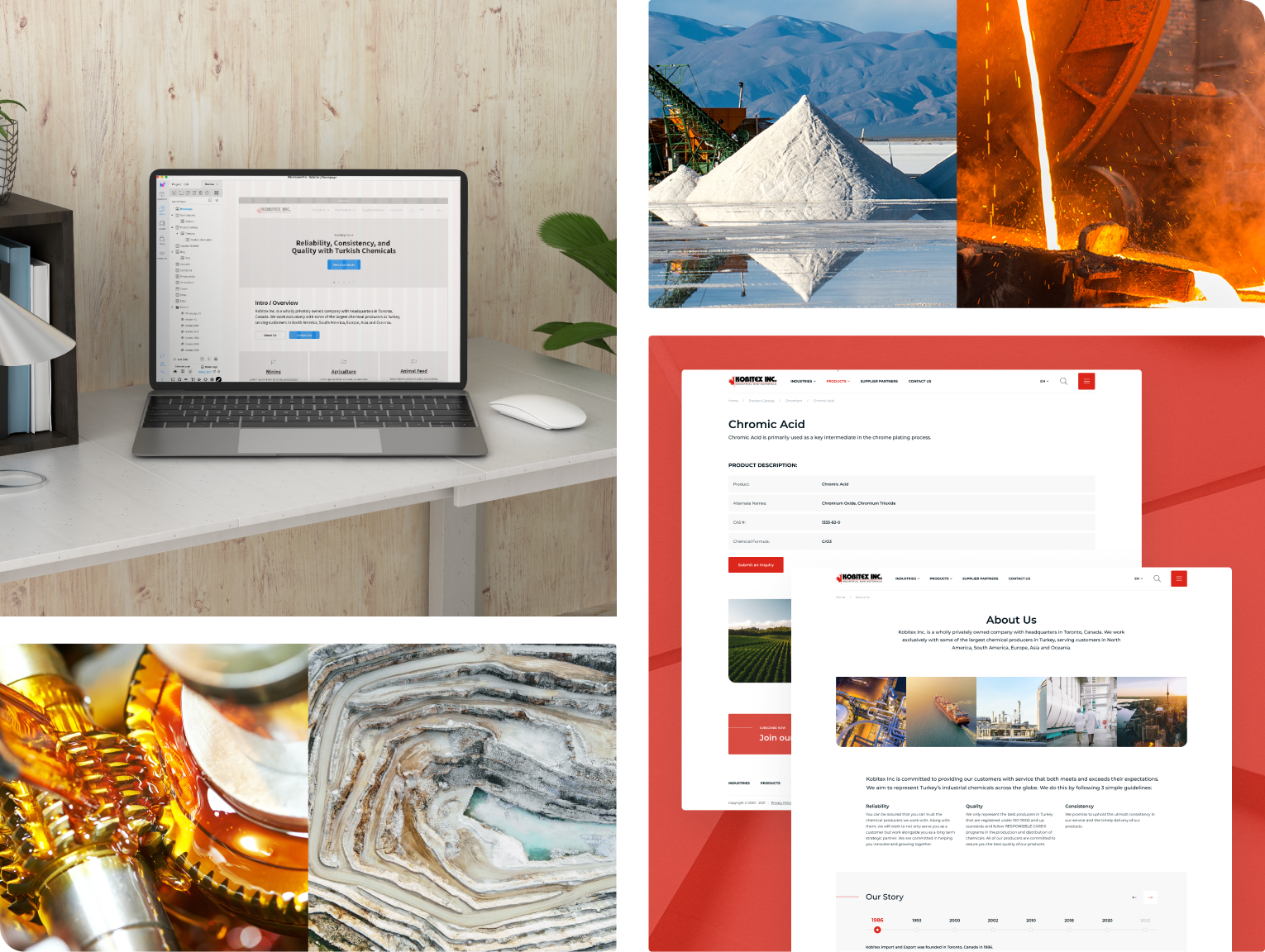 Informative and customer-centric content
We made sure that the Kobitex new website offers an informative and user-friendly journey for the potential clients to find the information they are looking for. All of the pages have consistent design; the visual elements and CTA's are clear and obvious so users can explore the content intuitively. Implemented search functionality is a handy and efficient alternative to have quick access to all available information.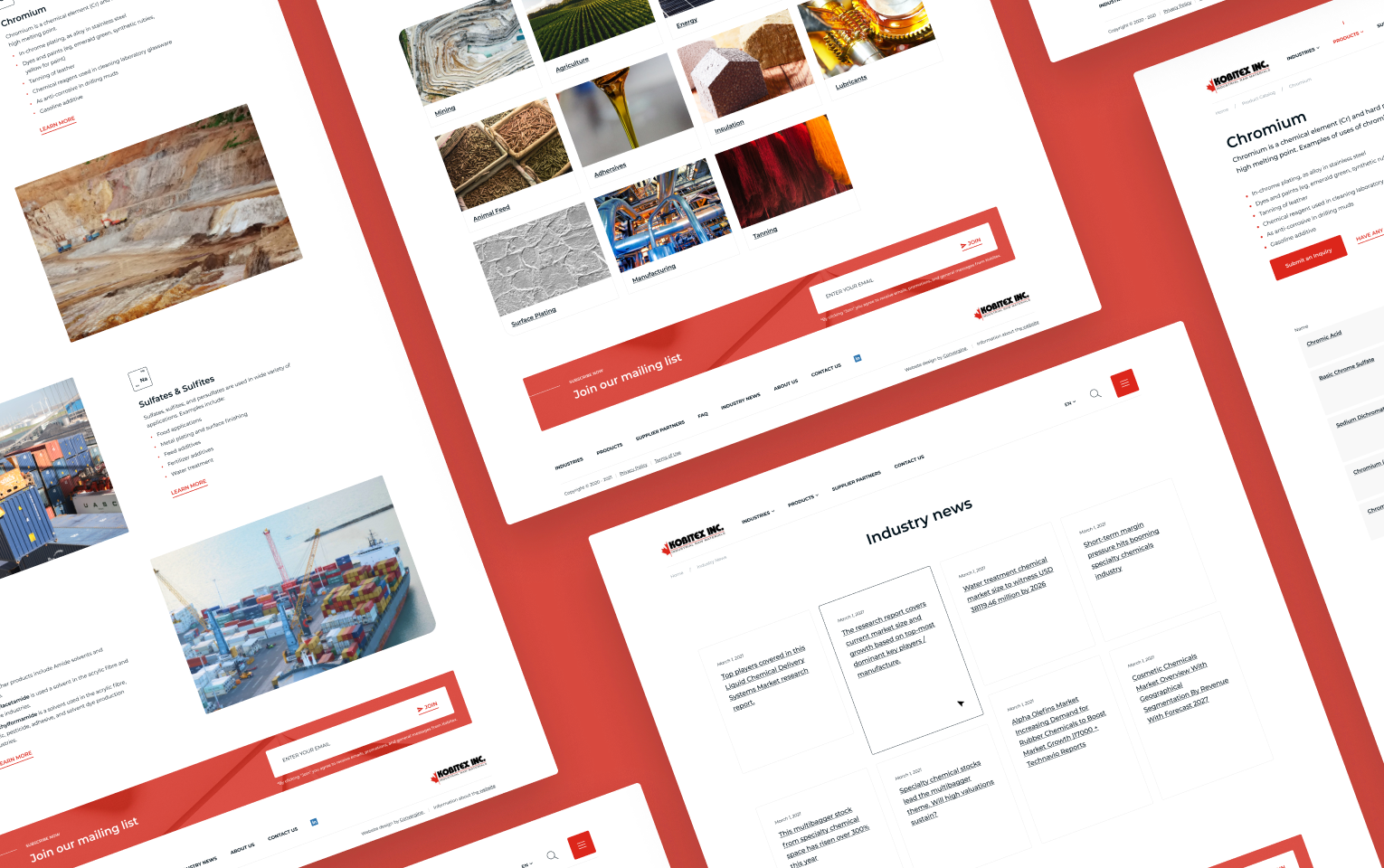 THE RESULT
The end product is a modern, engaging, versatile and easy-to- navigate website. It effectively showcases the company, its services and value to its stakeholders making their online experience effortless.