Website Design for Powersonic
From wire harnesses to fiber optics, Powersonic is a global provider of electrical connectivity components to create products with countless applications for everything from healthcare industries to military operations. As the company grew, so too the need to strengthen its online presence. Powersonic's original website became outdated, did not meet the industry standards and business goals. The Powersonic team reached out to us to redesign their website and apply a new branding style.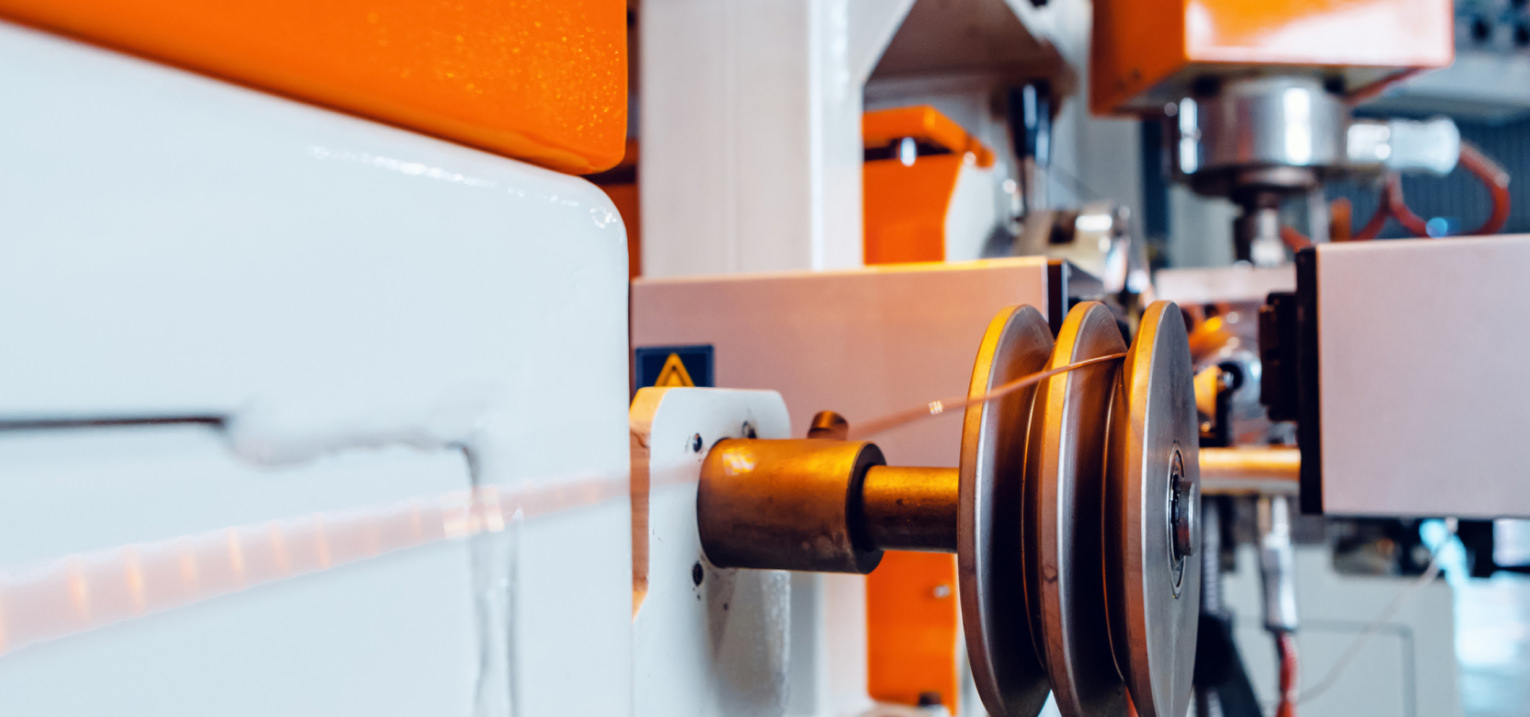 Intuitive UX/UI
Working closely with the Powersonic team, we executed a comprehensive UX analysis to ensure their new web experience meets their stakeholders' requirements and engages their international partners. We paid special attention to user flows and content layout to make website navigation user-friendly and effortless. Brand-focused design and relatable visual elements enhance the user journey and establish trust between the Powersonic brand and its customers.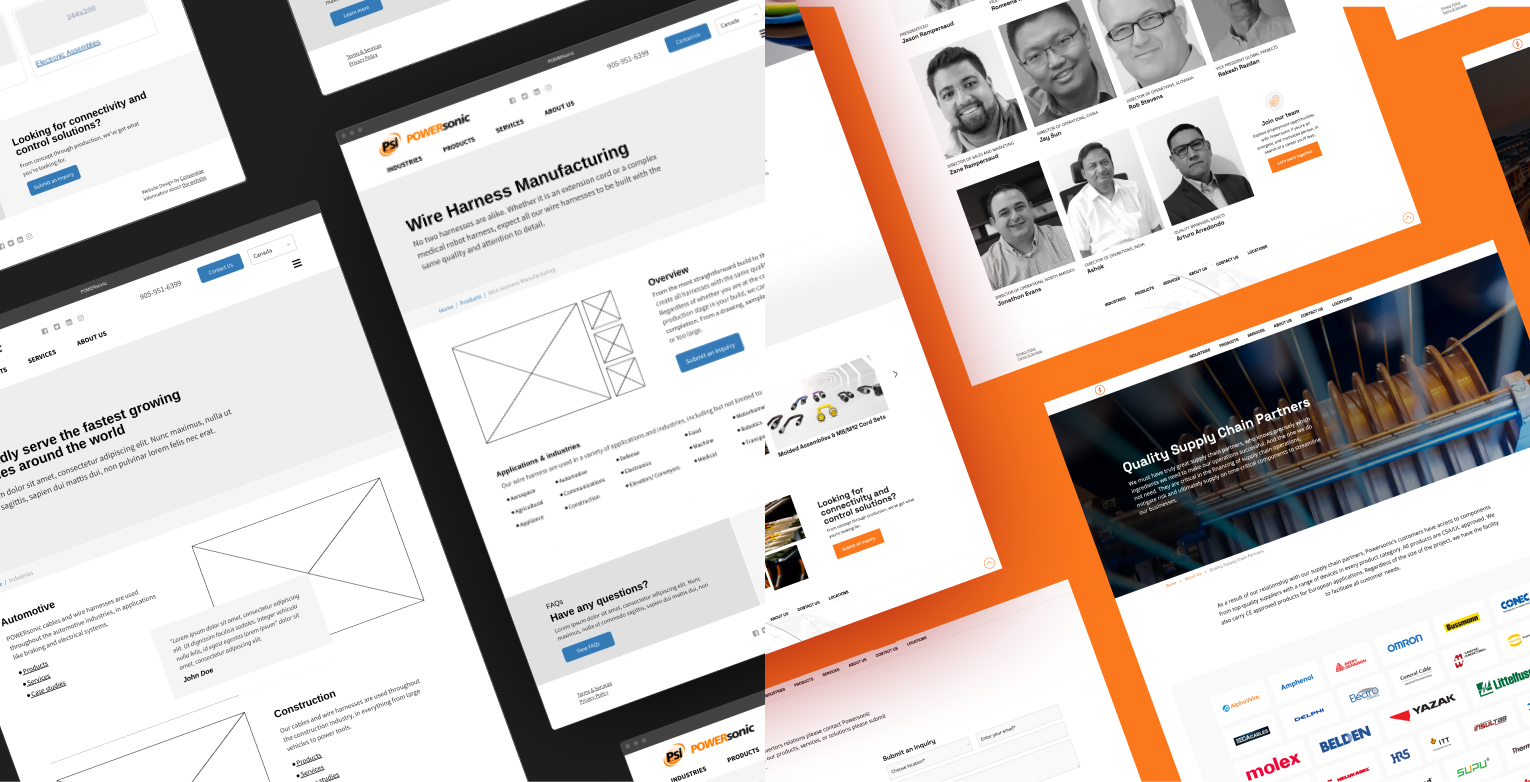 Connecting global audience
An integral step to reaching Powersonic's global audience is creating "mini-sites." These geographically specific websites currently operate as landing pages designed to reach target audiences around the world. Each geographic landing page will become its own mini-site to enhance the company's international reach. Craft CMS's enables outstanding support of other languages to easily localize each section.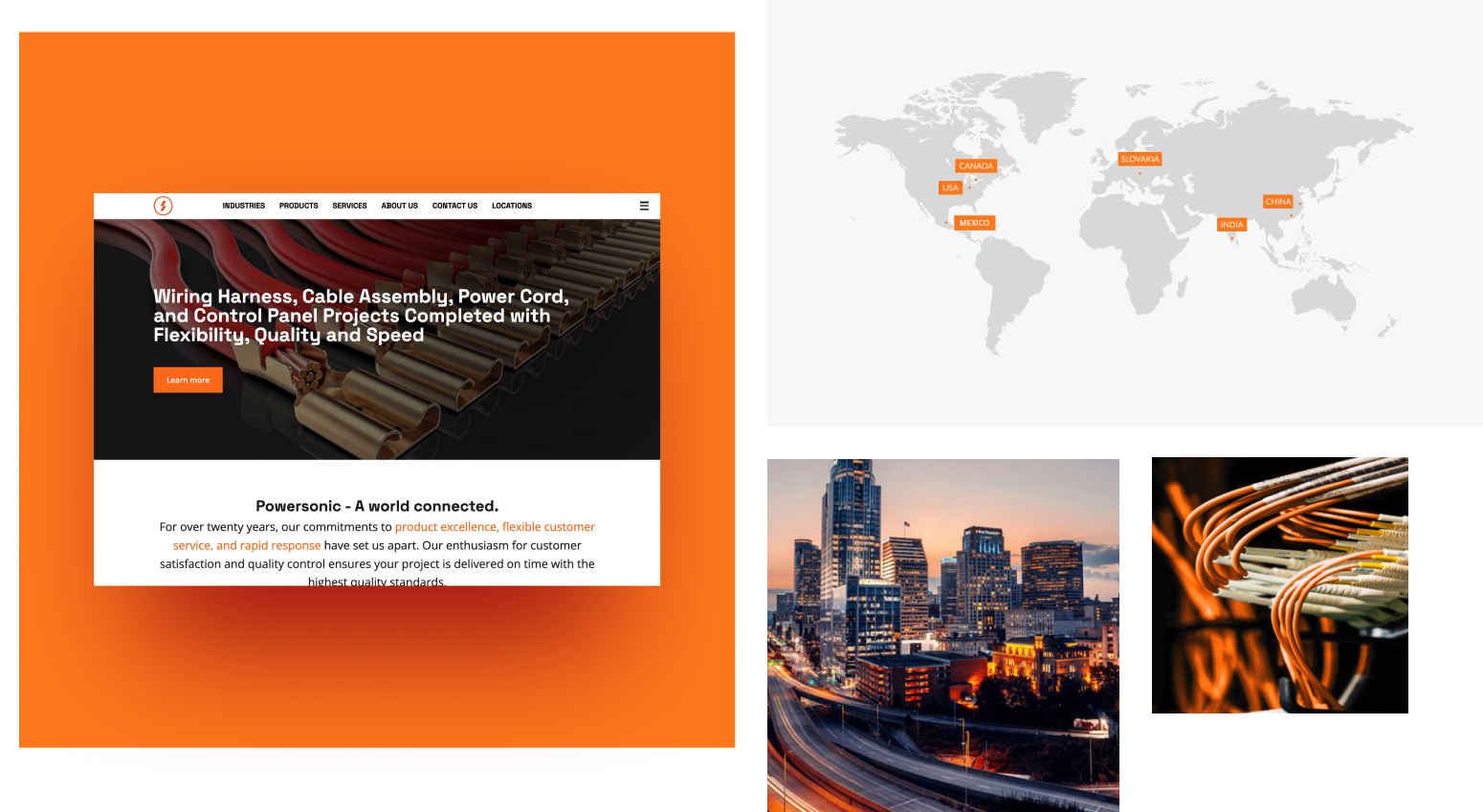 Easier access to products and services
Products and services are now presented in a better and visually engaging format with compact but thoughtful descriptions reflecting the behavioural analysis of the target visitors. Both products and services are cross-linked to the relevant industries.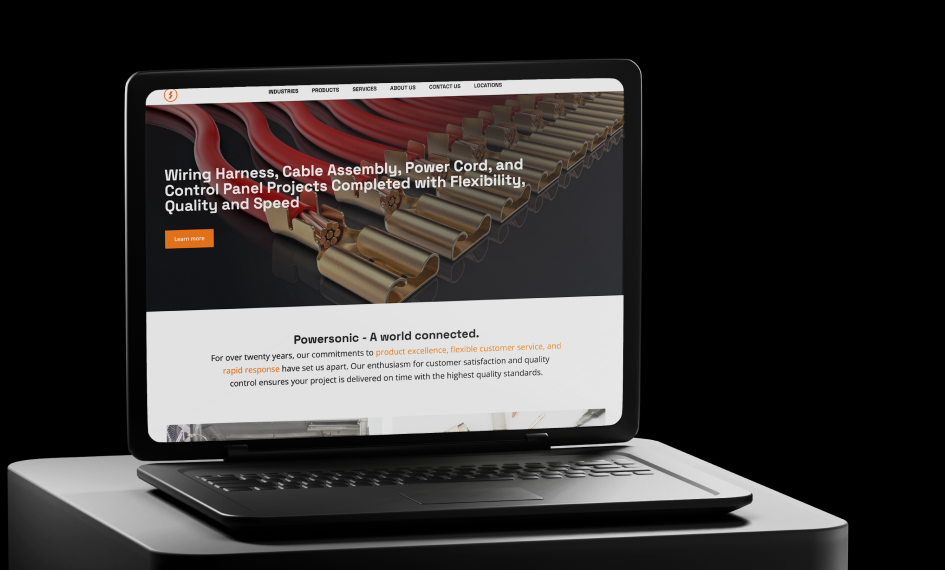 Ensuring high-performance and flexibility
Because of its modern architecture, Craft CMS was used to redesign to improve speed, security, integration of additional languages, and extendibility. This customer-tailored platform gives Powersonic flexibility and control through the whole content management process.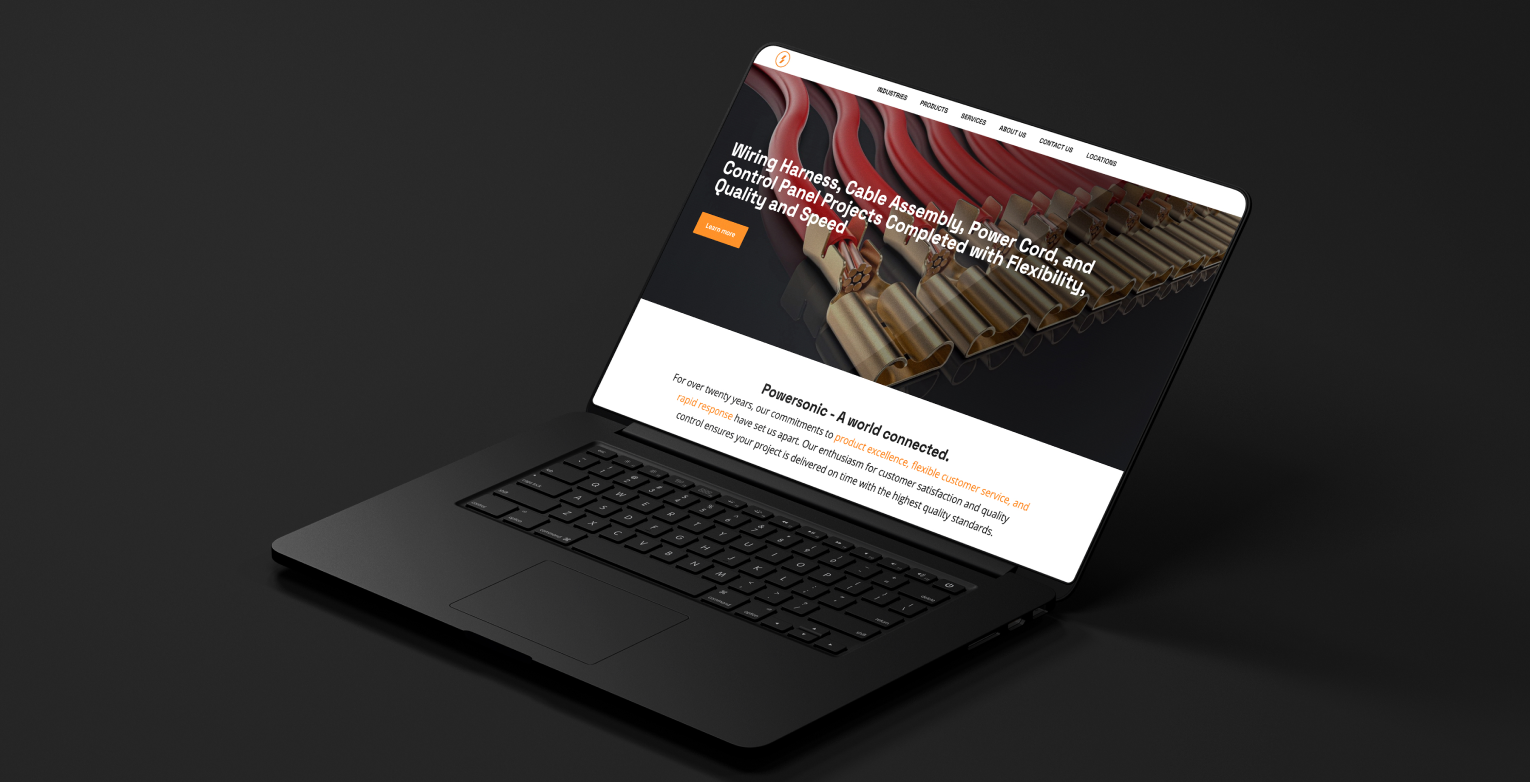 THE RESULT
The end product is a modern and high-performing Craft website that effectively reflects the Powersonic brand, its global reach and delivers a brand new online experience to its key stakeholders.