What is digital infrastructure of the modern company?
February 03, 2022
/
Time to read:
5 minutes
Today's dynamic and ultra-competitive business landscape has highlighted the need for companies to equip themselves with digital infrastructure (DI). Gone are the days when this innovation was not a priority for businesses. Companies are now leveraging DI to improve their operations, increase profitability, reduce cost, enhance security, deliver superior customer experience, and maintain a competitive advantage in their industry. 
While updating your infrastructure for the digital age may seem a daunting task, it's well worth it. A study by MIT shows that companies that have adopted digital transformation are 26% more profitable than their competitors.
It's obvious that digital infrastructure is crucial to today's businesses — but what does that entail? What architectural changes need to be made in order to harness this transformative technology? In this guide, we'll showcase 5 must-have components that are relevant to all businesses. By no means is this a comprehensive list, but it will serve as a launching point towards modernization.
1. Enhanced web presence
Approximately 60% of the world's population uses the internet, and many of them are using it to buy goods and services online. In fact, in 2020, over 80%& of global consumers partook in online shopping.
Nowadays, consumers expect every brand to have an online presence. But not just any website will cut it. Your brand needs to be represented with a well-built, fast-loading site, or else you're losing out on valuable leads, sales, or other sorts of interaction. What's more, the website must be easy to navigate, intuitive, mobile-friendly, optimized for search engines, accessible, secured, and scalable.
Creating a modern e-commerce website from scratch is a painstaking endeavor. And if your site is 3-5 years old, modernizing it is just as difficult as building an entirely new site. One way to enjoy the benefits of an enhanced web presence without resource wastage is by selecting an omnichannel content management system (CMS) such as WordPress, Craft CMS or others.
Take, for example, Craft CMS. With Craft, you can write and use your own HTML and CSS, so your website is exactly how you envision it. And, what's more, the e-commerce end is supported with features like:
Custom Order Fields
Order Management
Subscriptions
Products and Variants
Custom Checkout Flows
With a powerful CMS like Craft, you can easily build a bespoke e-commerce store, manage content across multiple marketing channels, and cultivate a customer experience that is stellar across all devices.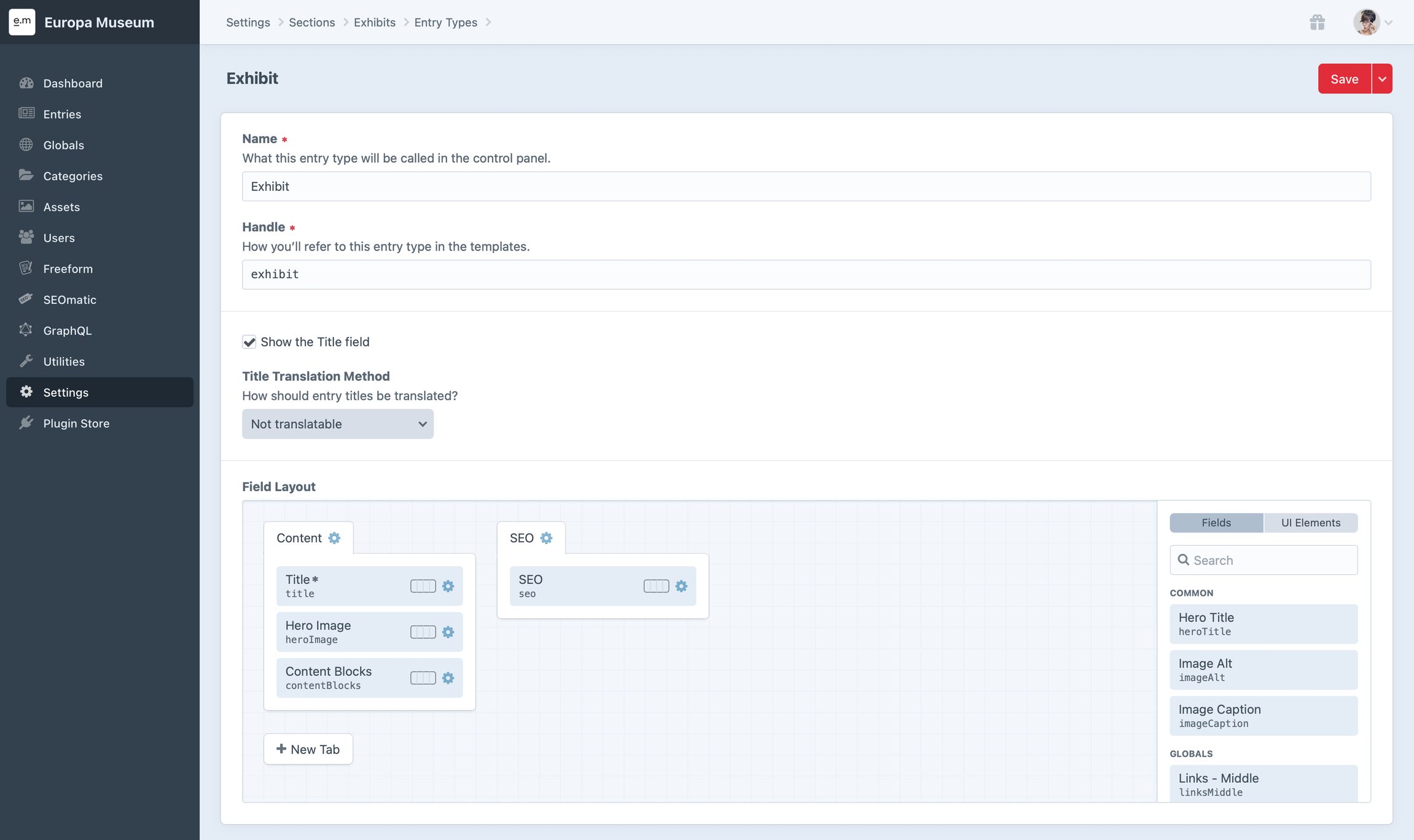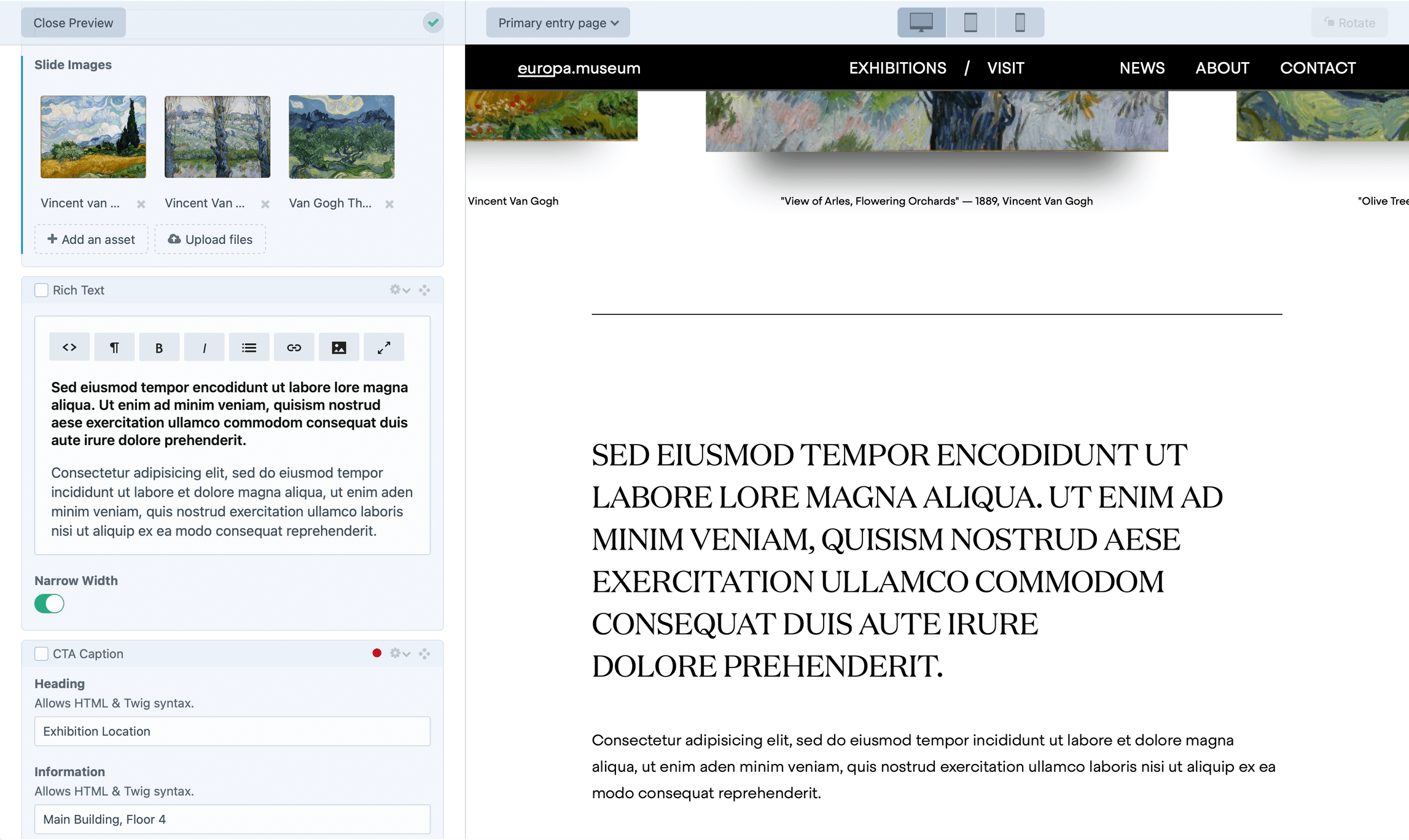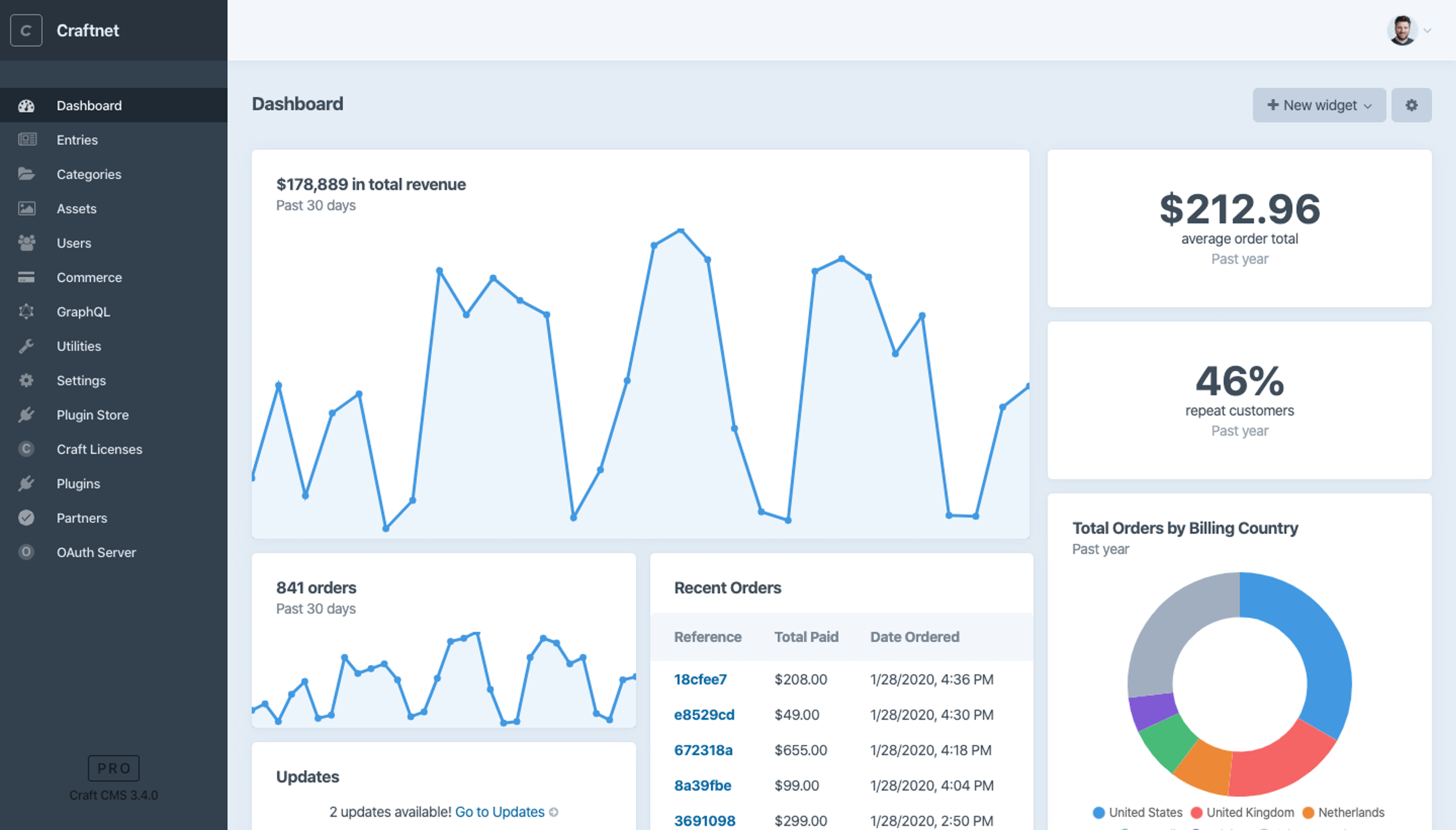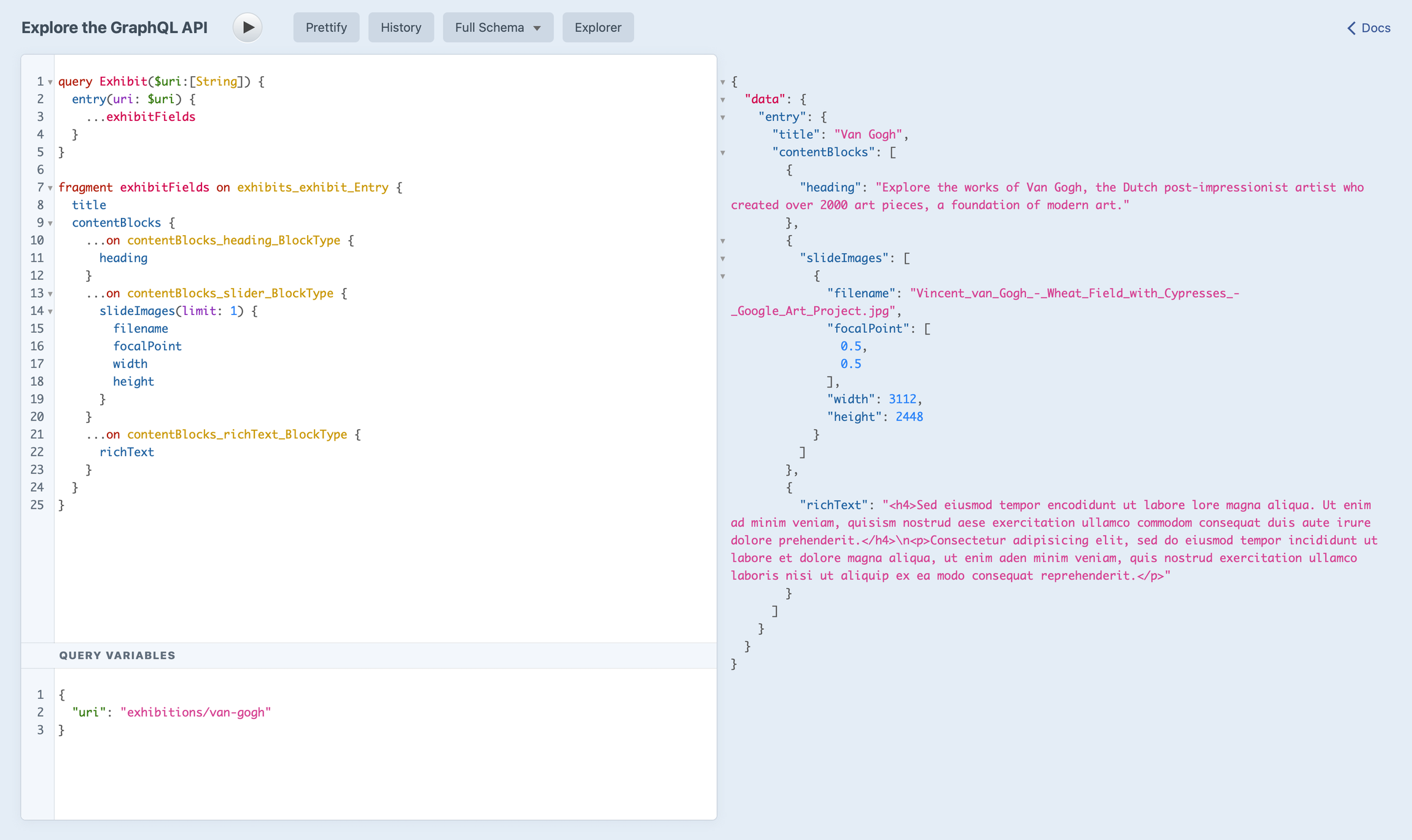 2. CRM/ERP
Nowadays, most businesses use SaaS or custom-built Customer Relationship Management (CRM) systems, Enterprise Resource Planning (ERP) systems. And, indeed, that's a great step towards modernizing your digital infrastructure. However, if you're using an out-of-the-box solution, you're not fully leveraging this kind of system.
While Microsoft Dynamics works well as a powerful enterprise system, and Zoho CRM is suitable as a mid-market solution, custom-made apps are really the way to go in 2022 and beyond.
When you purchase ready-made CRM and ERP, they're built in a way that applies to the widest audience possible. This means that you end up with a product that's bloated with features you don't need — and, perhaps, it's sorely lacking things you do need.
A custom-made system is built to align with your organization's processes, not the other way around. You'll be able to fully customize the software around your workflows, only pay for what you need, and foster better collaboration between departments. What's more, you won't have interoperability challenges, as other platforms and programs can be integrated.
For instance, Convergine develops custom CRMs and ERPs and equips them with capabilities that offer greater control of processes and increased profitability. We can integrate these systems with your website to extend its capabilities. We can integrate with QuickBooks, Hubspot, and other popular systems and services to your digital infrastructure.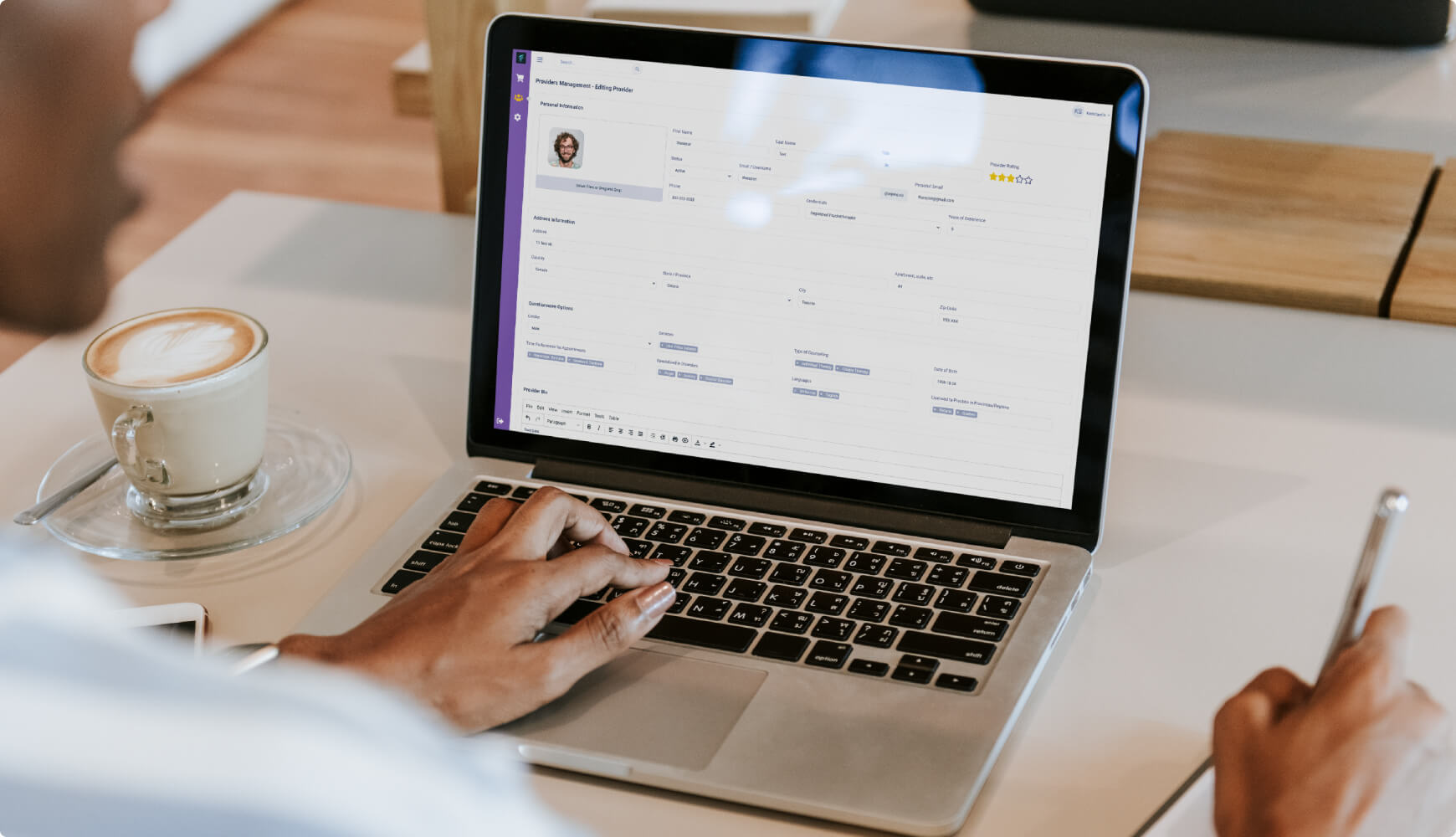 3. Modern web hosting
Reliable web hosting is inevitable if your business works online — you likely already have a host. But are you partnered with one that can support your digital infrastructure and perform perfectly even during high traffic?
When a modern web host, you need to ask yourself these questions:
Is it cloud-based?
What regulations does it comply with?
How does it perform during high traffic?
Is it flexible?
What security measures does it take?
As of 2022, Microsoft Azure is one of the best web hosting providers, as it offers flexible pricing, an enterprise-grade infrastructure, and robust cloud security.
But digital infrastructure casts such a wide net — there are dozens of interplaying components within its architecture.

Digital infrastructure: It comprises all the resources a business needs to tap into the full benefits of digitalization.
4. Digital marketing tools
We mentioned earlier that more people than ever are spending their money online — to stay with the times, companies are equipping themselves with digital marketing toolkits. A solid selection of digital marketing tools can help you monitor the performance of your campaigns, achieve improved ROI on your marketing strategies, and earn more profit from your marketing efforts.

Some of the resources to include are SEO tools, affiliate marketing programs, email marketing, social media marketing, and content curation tools.
If you are trying to build a digital marketing toolkit of your own, we recommend checking out Hubspot. It has a free version, which you can use for email marketing, running ads on popular social media platforms, and accessing traffic/conversion analytics. The paid plan enables you to run complete digital marketing campaigns with tools like ad retargeting, marketing automation, adaptive testing, and much more.
5. Digital office tools
Millions of small- and large-scale businesses are leveraging Microsoft office packages like Microsoft 365 to move their operations to the cloud, perform tasks efficiently, and improve collaboration within and outside their organizations.
Depending on the package you purchase, you will get the latest versions of business software, including Microsoft Teams — this industry-leading collaborative software brings together meetings, chats, calls, document sharing, and more. Along with Teams, you can also select PowerApp for custom app development and Sharepoint to build intranet sites.
We can help your company set up a Microsoft 365, integrate it with your data sources, and expand its capabilities so you can get the maximum benefits from your investment.
Wrap Up
Digital Infrastructure is an integrated environment where all the elements must communicate to achieve synergy. Companies must embrace digital transformation by acquiring not just part but as many as possible elements of Digital Infrastructure to succeed in today's complex business environment in going into the future.