Website Design for APC Filters
APC Filtration is a certified manufacturer in critical air filter design, engineering, manufacturing and air filter testing for global OEM's of industrial, commercial and household equipment. Company engaged our team to design a new website to enhance their online presence, make the website more marketable, showcase products, services and expertise.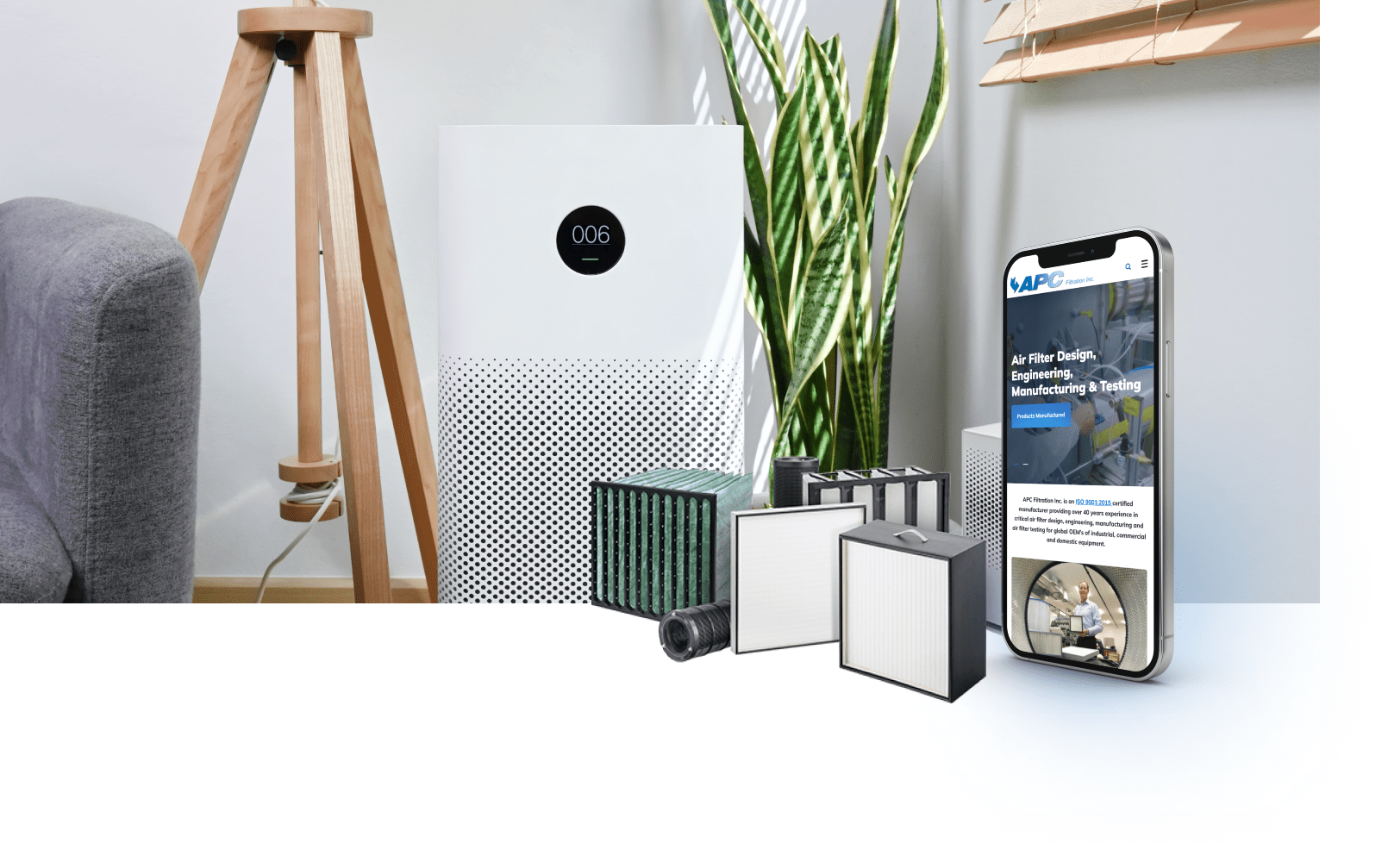 About Design
An intuitive and easy-to-navigate website layout creates a smooth user experience and helps new visitors and existing customers find all necessary information related to products, services as well as additional resources such as blog posts, documents and project case studies.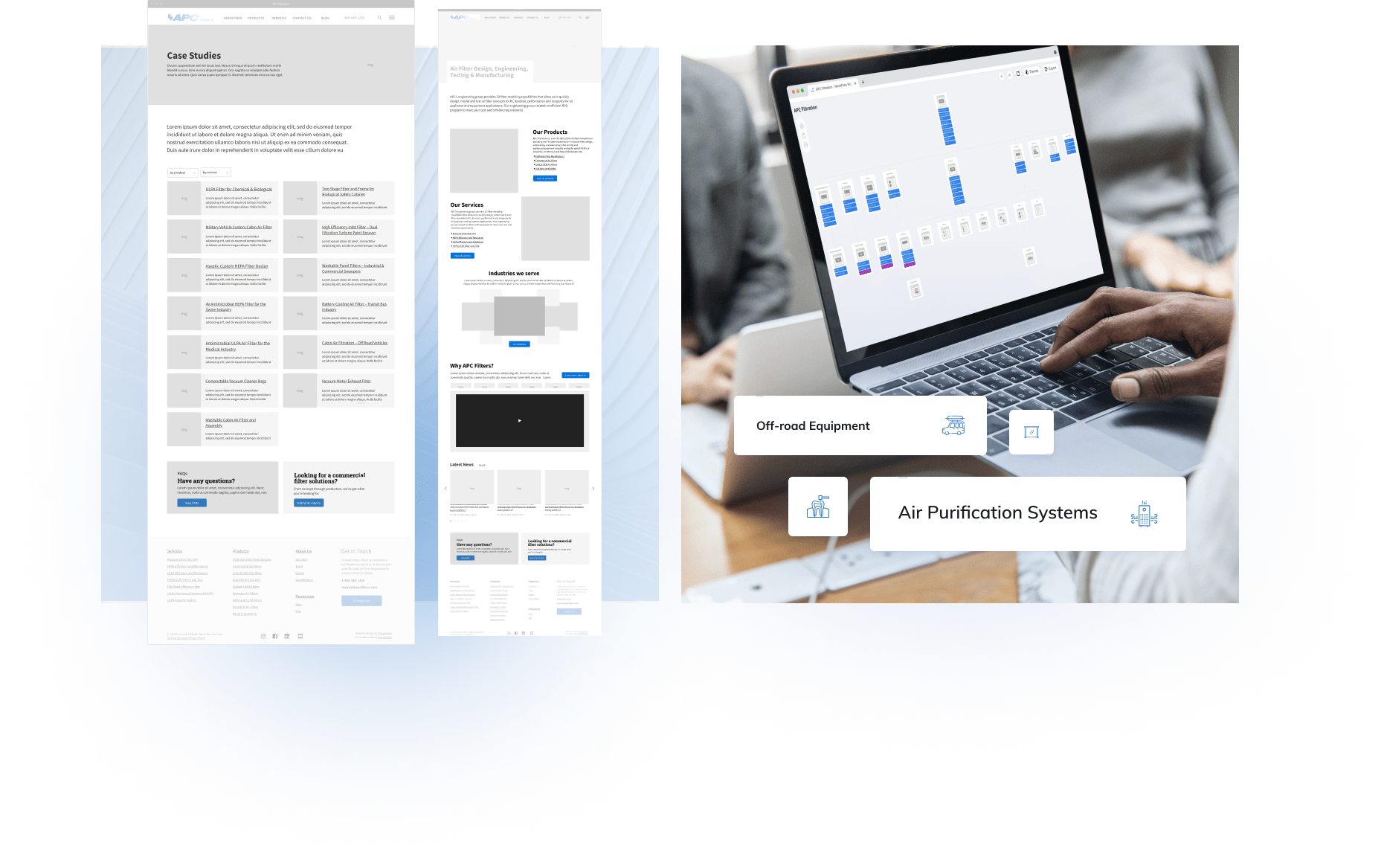 Consistent look and feel, pleasant design, relevant visuals throughout the website contribute to an engaging user experience. An extensive catalogue of products and services helps users make well-informed decisions.
Website's content is categorized in a way that helps both potential customers and business partners find information relevant to their interests.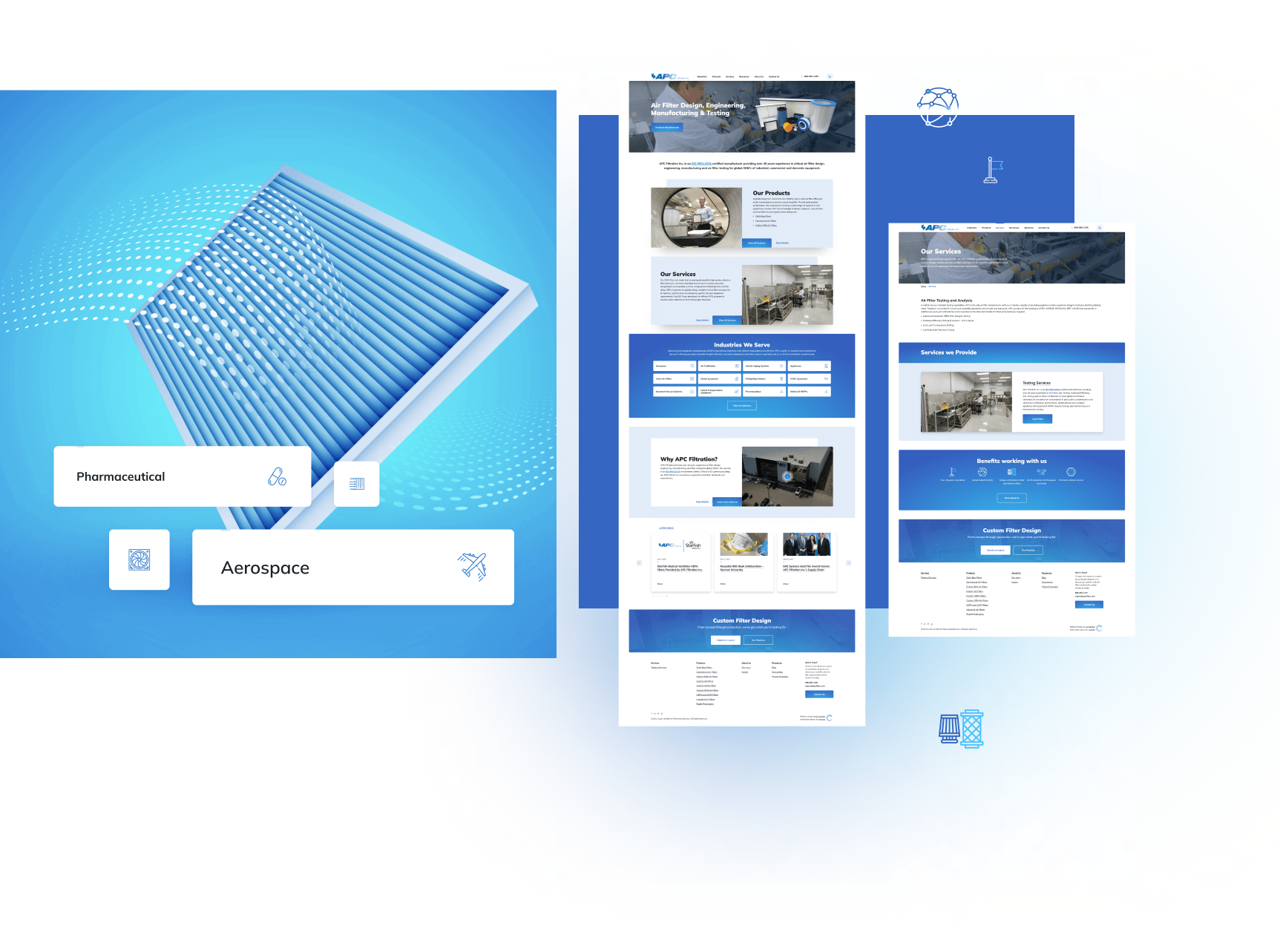 THE RESULT
The result is a fresh, content-rich, easy-searchable, SEO optimized and AODA compliant website that effectively showcases the APC Filtration products and services, meets business objectives and delivers a smooth customer experience.