Website Design for General Aire
General Aire is an air filtration company that offers a wide range of products to homeowners, contractors, and wholesalers.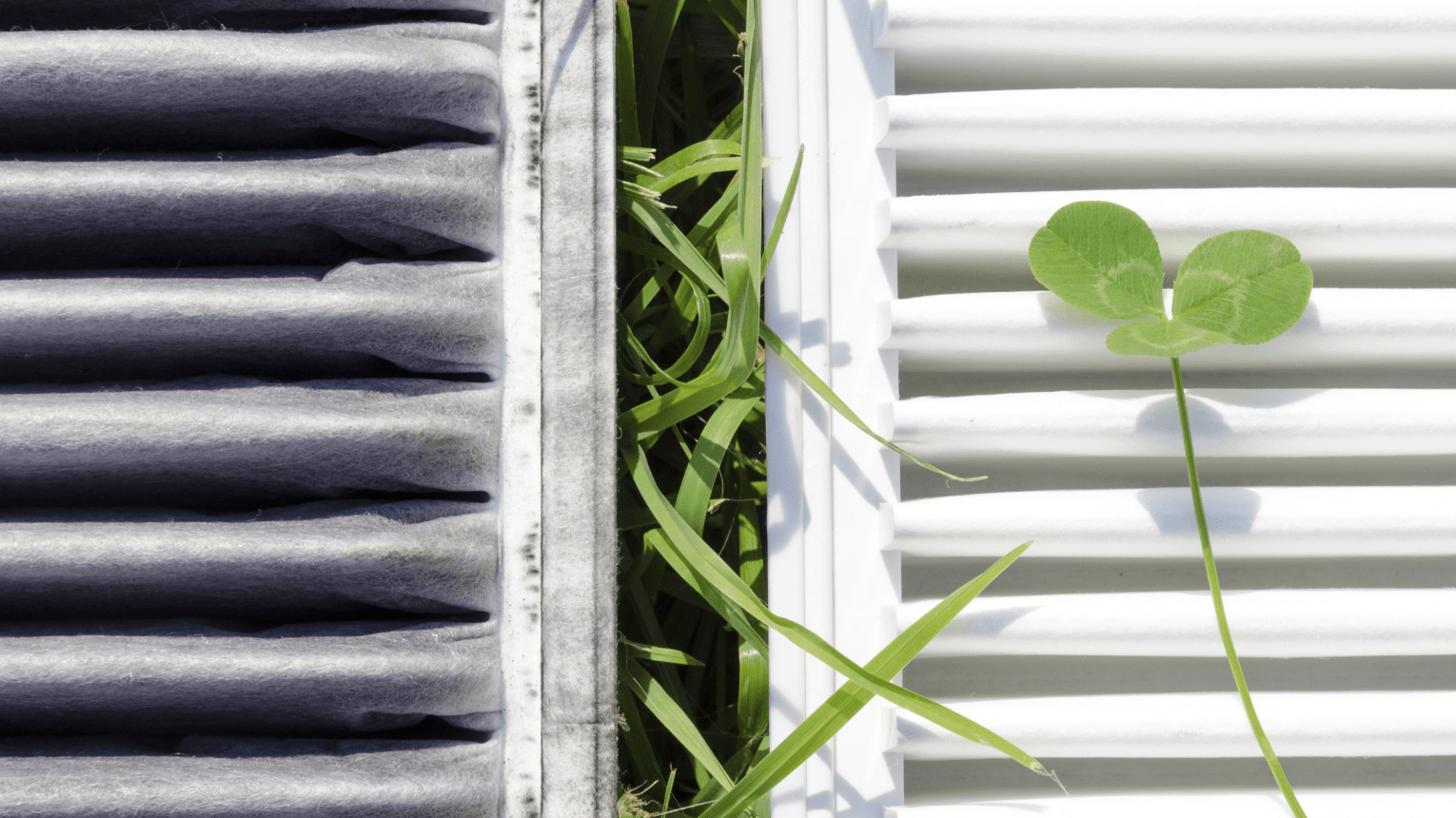 Intro
The COVID-19 pandemic has been a tremendous opportunity for various sectors. Machines that promote healthy air are seeing record demand due to new government regulations and people spending more time indoors. General Aire reached out to us because they needed to upgrade their website's presence, add content related to the pandemic, and enhance customer digital experience.

Problem
General Aire's previous website was out of date, layout didn't allow users to navigate their various content targeted for specific customers effectively. The site was also lacking modern design, wasn't fully responsive and did generate new leads.
Solution
Our team provided the client with a new functional website that was much easier to navigate, responsive and accessible across all devices. A minimal approach was used to support the branding giving the new website a clean, refreshing feel.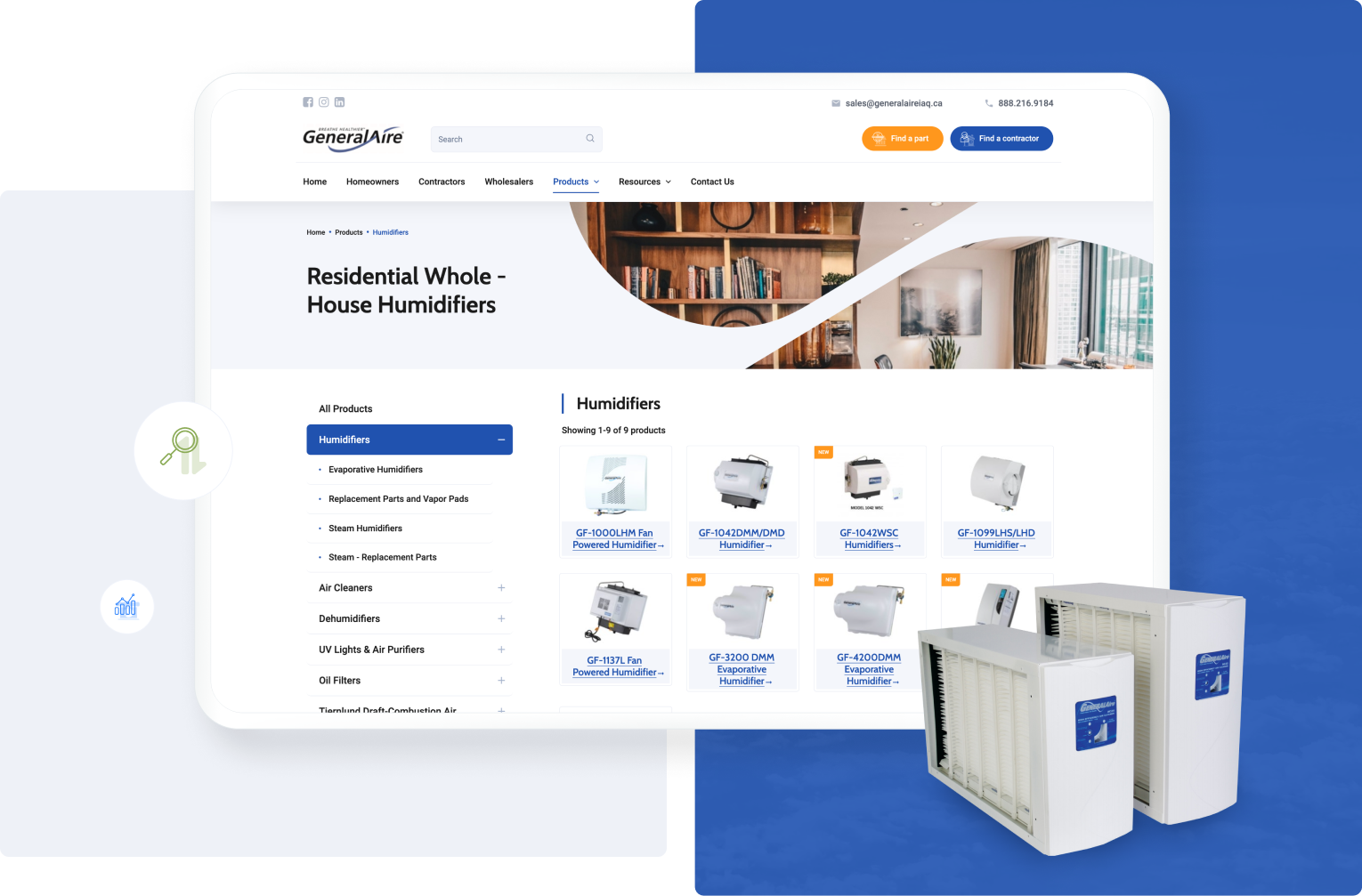 Web Design Approach
Brand focused
Air filtration is crucial in the pandemic. Our client wanted to communicate their reputation of providing Canadians with products that make their homes and businesses safe. The Covergine team kept their brand guidelines by using the color pallet with whites, greys, and the deep blue used in their water drop logo. The selection of relatable imagery creates engaging experience and professional look. Their refreshed look and feel gives off a healthy, hygienic message.

Easy to navigate
General Aire's website features a substantial number of pages that need to be categorized by specific consumers. We worked with the client to restructure the layout so homeowners, contractors, and wholesalers could easily navigate from the homepage directly to the pages containing products relative to their unique requirements.
The header and highlighted content carousel on the homepage allows visitors to easily access categories related to their needs.
Optimized product catalog
General Aire also has an extensive selection of products. In addition to navigating by type of consumer, our designers added a dropdown featuring their entire catalog organized by category. The team also built a product page with a navigation sidebar with each category. As a result, users can navigate the entire General Aire inventory without going back through the menu.

Accessibility and responsiveness
Accessible across all devices and screen sizes, the new website provides an engaging and customer centric experience. The website meets all AODA web accessibility requirements and ensures that all visitors can find the content relevant to their needs.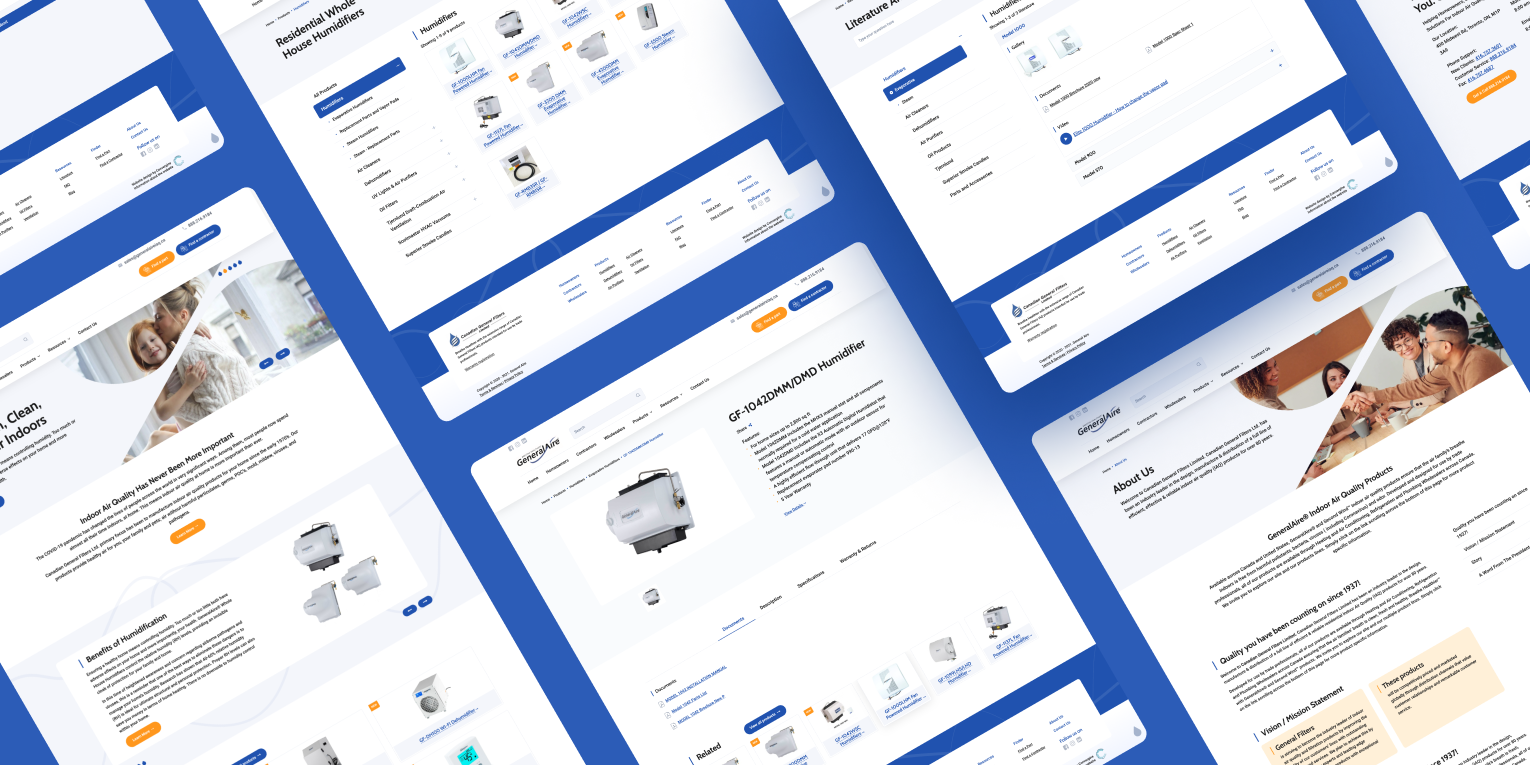 THE RESULT
A modern, informative, and customer-centric website is a strong marketing tool to support General Aire' business needs and provide its customers a seamless digital experience.