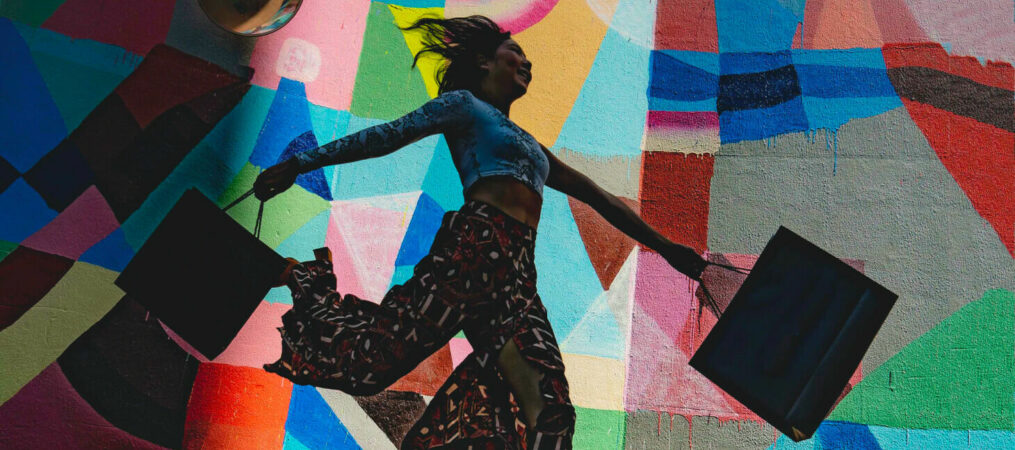 The e-commerce sphere is undergoing constant change. This, undoubtedly, creates certain fears and brings uncertainty, while encouraging our deepening interest in the field. Unexpected changes, twists, and challenges capable of both propelling your business to the next level and ending your e-commerce project have become an annual routine.
Regardless of the ups and downs you have encountered this year, keep in mind that the e-commerce market is actively developing right now, experiencing unprecedented growth and diversity.  The list of the ten e-commerce trends might inspire you, give new ideas, answer some of your questions, or help you make your business even more successful in the future.
1. Global E-commerce retail sales to reach $4.9 trillion by 2021
New research shows that worldwide retail e-commerce sales will peak in 2021. Companies specializing in e-commerce may experience a 265% growth rate, from $1.3 trillion in 2014 to $4.9 trillion in 2021, which signifies a potential steady upward trend with no visible signs of decline.
It is also of interest to note that the e-commerce sales volume has been inexorably devouring the global retail market. In fact, by 2021, e-commerce will take up to 17.5% of the total retail market in the world.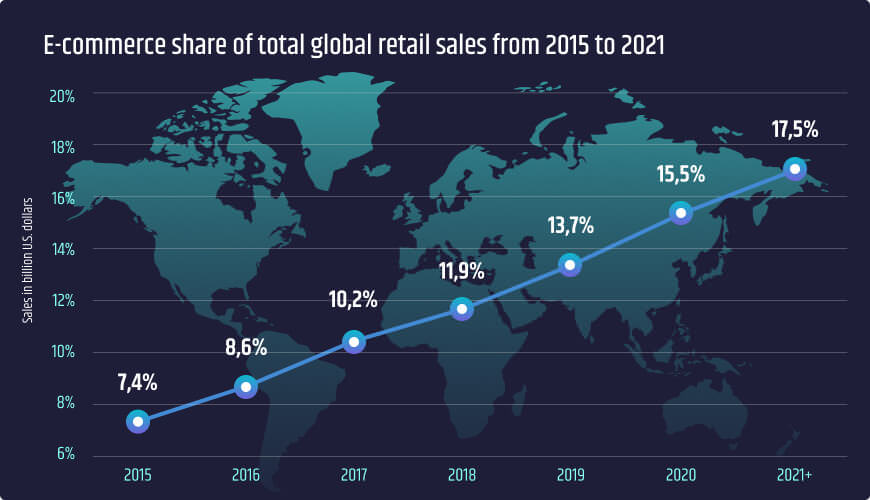 While this figure still seems small in terms of the global retail market, it manifests more opportunities for growth in the future. To take advantage of this trend, brick-and-mortar shops should start developing the infrastructure to take their businesses online, while companies already operating online should look for new ways to further develop their brands on the Internet.
2.

The global E-commerce market 

moves away from the western world
According to estimates, the United States' share of the global e-commerce retail market will decrease by 16.9% in 2020. One of the main drivers of such a decline is the increasing globalization and the advancement of infrastructure and technology of other regions. 
Such a core shift signifies that companies must embrace an international approach to make their goods and services globally accessible and available to customers all over the world. However, adapting to a global business model does not mean that you must have physical presence outside of your home country. 
The best way is to look for reliable partners in countries or regions where your product is in high demand. For example, Mondelez International, the owner of Oreos and Cadbury, partnered with ChannelSight for an opportunity to sell their products in 25 new markets by linking over 130 online retail websites. 
3.

Omnichannel shopping i

s 

a new norm
As the line between the physical and digital environment vanishes, using several channels will become more widespread among customers. 73% of customers already use several channels to make purchases.
Using multiple channels for marketing their products and services allows e-commerce companies to figure out what, when, where, how, and why people buy.
There are numerous examples of multichannel shopping. For example, customers may find out the info they need about a product online and then buy it from a physical store, or purchase goods online and pick them up in a brick-and-mortar shop. The more channels your customers use, the likelier an average order value is to increase. For instance, customers using over four shopping channels were observed to spend 9% more in a shop than those using one channel only.
Every point of contact with your customer matters as it allows you to collect every available piece of information on the customer and compile it into a single story about them. Tracking all points of contact of your customers with your goods or services before purchase will inform you on the most relevant marketing techniques and the right way to allocate your budget.
In 2020, make sure to integrate your offline and online sites into a single marketing channel. Create convenient online platforms for clients who find out about the product online and purchase it in a physical store. It is vital to develop a handy mechanism that would allow shoppers to buy goods online and pick up their purchases in a physical location close to their homes. It also means that your offline and online data must always be synchronized to ensure fast and efficient decision-making for you.
4.

Social commerce d

riving sales
The number of people purchasing goods on social media platforms is increasing rapidly thanks to their dynamic development. Nowadays, social networks are more than just advertising channels, and people can use the most popular platforms daily to buy products in a quick and convenient manner.
Facebook, Instagram, Twitter, and Pinterest have already introduced catalogs of products to their platforms, which significantly increased the volume of online sales. For example, Instagram has launched a shoppable post feature, allowing companies to tag their products in posts and add product stickers to stories.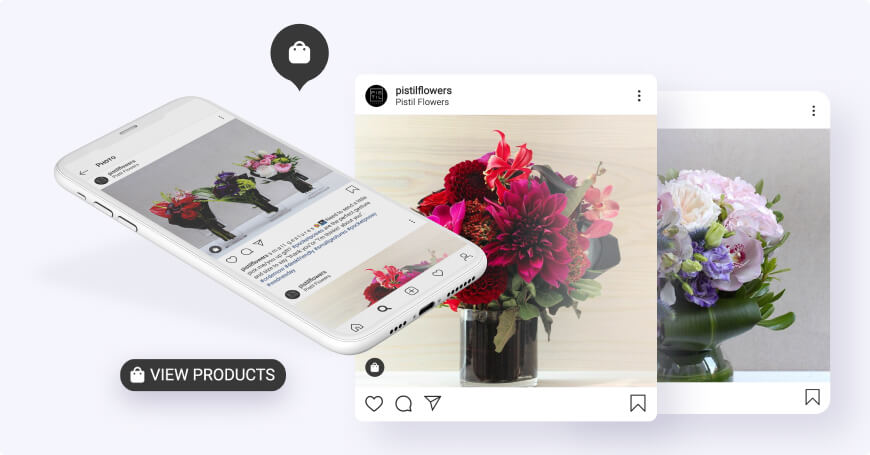 When a user taps on a product tag in a post or a story, they see:
An image of the product
A short product description
The price of the product
A button allowing the customer to visit the company website and purchase the product
This tool helps shoppers save a lot of time when buying goods online, but remains still unavailable in some countries, even though it is possible to enable it with some effort. There are many other tools you can use to promote your goods and services on social media, which is why you should take this trend into consideration and start expanding your target audience in 2020 and going forward.  
5.

B2B 

E-commerce 

will continue to grow
B2B (business-to-business) e-commerce is a business selling its products online to other businesses. In 2020, B2B e-commerce is expected to be two times higher than B2C (business-to-consumer). 
In 2019, all types of B2B digital commerce—electronic commerce, electronic data interchange, e-procurement, B2B marketplaces, and a few other related channels—grew 10 times faster than total manufacturing and distributor sales.  
By 2021, in the US alone, B2B eCommerce sales are going to reach  $1,184 trillion. The prevalence of B2B signifies that B2B companies should strive for simplifying their business dealings and approximating them to the B2C model. Concluding B2B transactions is much more complex since buyers have to go through several agreement stages, such as meeting sales representatives, negotiating, agreeing on terms and conditions, and establishing contracts before making a purchase. 
In other words, B2B businesses have to adapt to simpler transaction models and create facilitated opportunities for interacting with their clients, managing orders, etc. 


6.

International shopping

 is on the rise
Curiously enough, buyers are increasingly looking for products online outside their home country. In fact, 57% of online shoppers reported making purchases in foreign online shops over the past six months.
Here's the average percentage of customers who buy goods online from overseas shops by continent: 63.4% in Europe, 57.9% in Asia-Pacific, 55.5% in Africa, 54.6% in Latin America, and 45.5% in North America. This trend is linked to the fact e-commerce is becoming global. When selling goods overseas, remember to invest into the infrastructure and technologies that will help you adapt to foreign customers.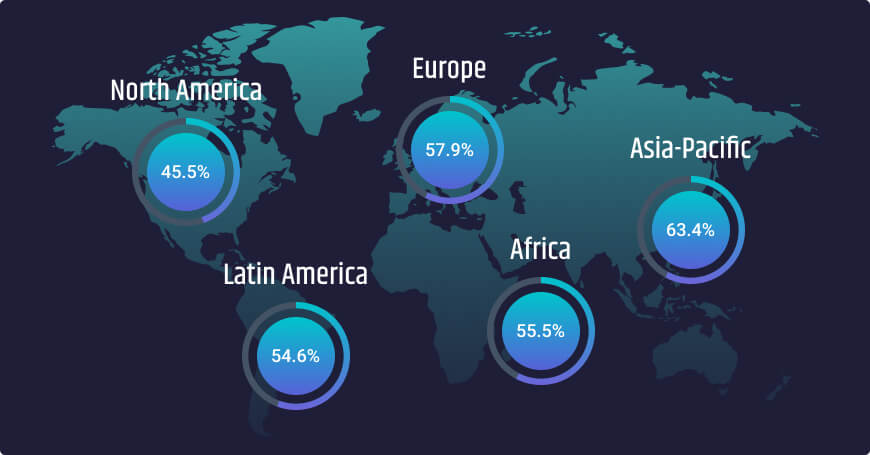 7.

E-commerce adopting personalization as a standard
Over the past few years, personalization has become a dynamic global trend in e-commerce, and it is about to evolve into an unwavering standard in 2020 and the years to come.  The bar has been set incredibly high for retailers and e-commerce companies, thanks to giants like Amazon. However, new technologies and tools allow you to offer a comparable personalized experiences to your customers without spending tons of money.  
Besides, personalization has already become a full-fledged marketing strategy. It is no longer enough to address a client by their name. Now, e-commerce personalization is all about knowing what customer data you should gather and continue to gather from your omnichannel retail experience to create meaningful customer interactions.  
8. Revolutionary mobile shopping
Over the past couple of years, the mobile market has matured and reached 70% of the total e-commerce traffic by the end of 2018.
The growing universal usage of mobile devices in e-commerce is explained by the customers' desire to avoid using their PC's for making transactions. They wish to have the opportunity to make purchases at their fingertips. Shoppers can now use their mobile devices to browse, check out, and purchase goods anytime, anywhere.
Given that by the end of 2020, the revenue of the mobile industry is going to amount to $175.4 billion, mobile purchases are going to become extremely relevant in the upcoming years. It means that your e-commerce business should take part in the mobile shopping revolution by optimizing your website for mobiles and launching your own app.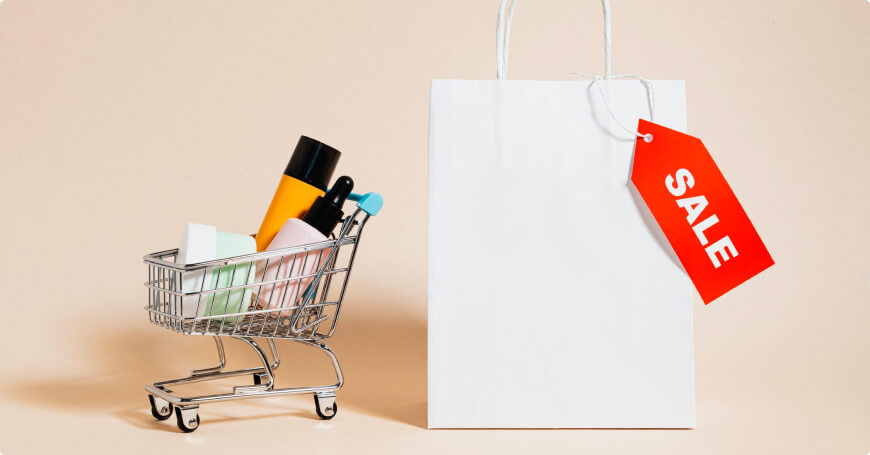 9.

Voice commerce

i

s 

going to be a game

-

changer
Voice technology has made a recent entry into the world of e-commerce. The introduction of voice tools, such as Amazon Echo and Google Home, led to the appearance of new communication methods between consumers and brands.
This feature received a warm welcome by users, and currently, voice commerce is on the rise. Voice commerce is a term used to describe any kind of a transaction with a business performed via a voice device.
This tool opened a new sales and marketing channel for e-commerce companies. As a matter of fact, voice commerce is estimated to generate $40 billion in sales by 2020 in US alone. Amazon already launched voice purchases in 2016, allowing users to buy festive goods through Alexa.

10. The appearance of new payment methods
The availability of different payment options is one of the main factors encouraging customers to buy online. Unless provided with convenient payment methods, people will not buy from your online shop, which is why it is vital to introduce new payment options to keep your competitive advantage.
Nowadays, digital wallets, such as Google Pay, Paypal, Apple, and Samsung Pay are widely popular in e-commerce. These services allow shoppers to purchase goods via electronic transactions, simplifying the ordering process. Studies suggest that 70% of shoppers expect digital payments to overtake cash and credit cards by 2030.
Cryptocurrencies are yet another payment method that revolutionized the field recently. Nowadays, we see some companies use cryptocurrencies for large business transactions.
The future is clear
E-commerce is an ever-growing industry. As the purchasing power grows all over the world, social media expands, and the infrastructure and technology never cease to develop, the future of e-commerce cannot but become even more dynamic in 2020 and beyond.
Other related posts you might be also interested in: 
Personalization in e-commerce: the Key to creating more meaningful customer interactions  
Is your store ready to provide the omnichannel experience customers want