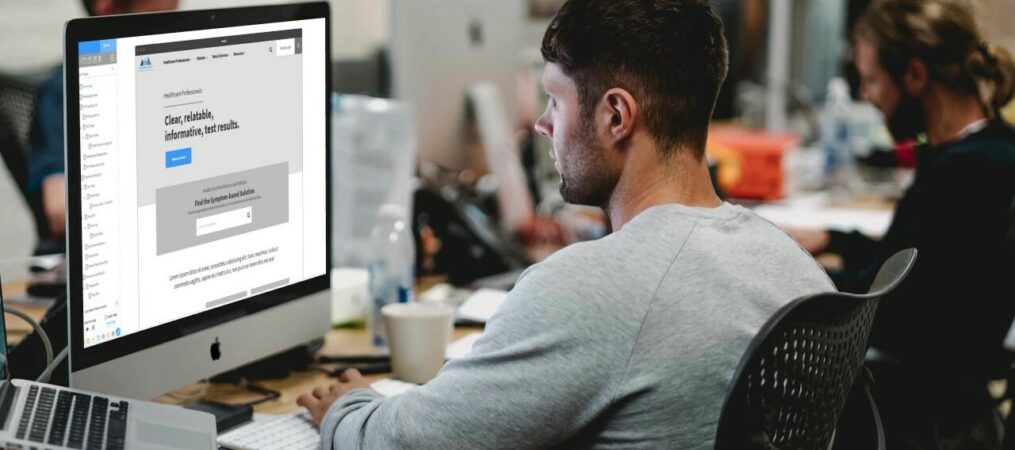 When you look at options for building a website, you must be resourceful. In a typical scenario there are two alternatives – go with a pre-designed template or invest in custom web solution.  How to decide and what is the right option for my business?  
When using a premade web theme costs less than ordering a customized website, why should you go for the second, pricier option? There are literally thousands of templates, they're fast to implement, and they're getting more sophisticated. At least one must be a good fit for your business, right?
Going for the cheap, fast-track alternative seems like a logical choice. But pre-designed templates come with a series of risks that are not immediately obvious. They are slow to perform and hard to optimize. They generate bugs you cannot solve in ages and can halt e-commerce up to a painfully slow pace. And these problems are not immediately obvious - they come to light only after you run a website for a while.
Online business is not static and set in stone. On the contrary - it requires constant dynamic attention. Just like a tiny baby that grows to a self-sustaining adult with proper care, so will the website accrue value in time. Properly maintained websites with dedicated professional attention produce results and generate revenues.
If running a personalized website is the failproof option, why predesigned templates came to life at all? Let's examine the advantages and disadvantages that will help you make the right decision.
Typical problems with pre-designed web templates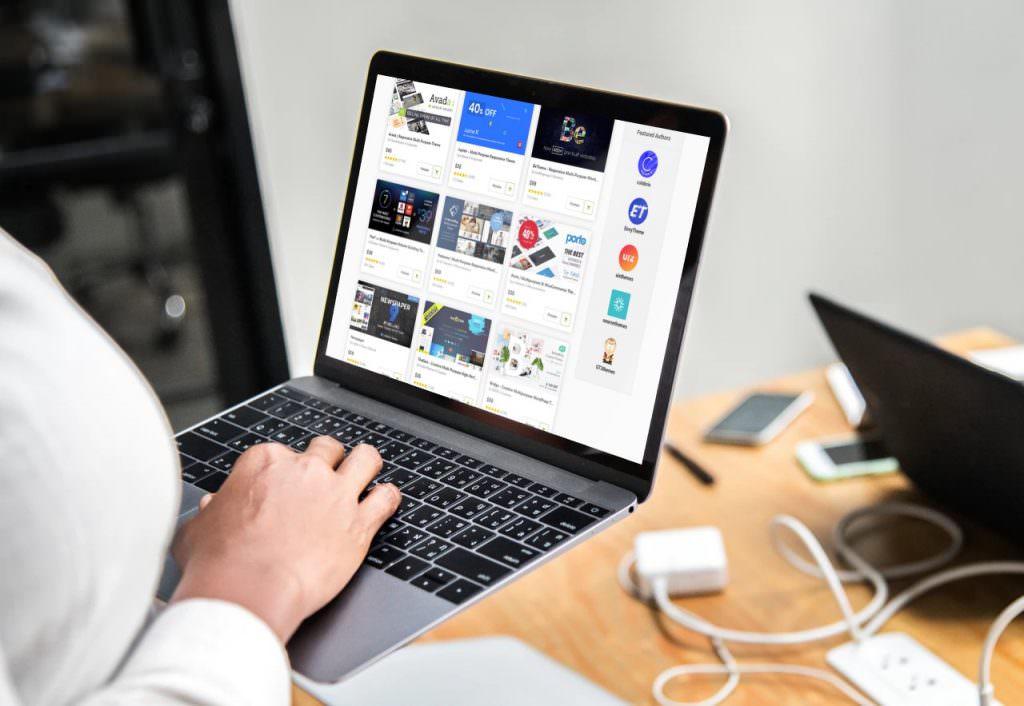 Predesigned templates are simplified web page templates pages, built in one of the common web platforms such as WP, Magento, Drupal, etc. Typically, they can help anyone without expert knowledge in web development to personalize the template with text and images and create simple websites with individual branding by minor customization. WordPress templates, for instance, are a comfortable way to build a simple website. They're so comfortable that developers and others who build their very first website use them as the primary learning gateway to beginner's WP.
A readymade template seems like a straightforward solution for a small business owner who is just starting. On the surface, everything looks sleek. The design, the feel, and the functionalities such as content management seem fine. However, when you dig deeper, in the backend, the clean layout and the well-constructed pages lose some of their pizzazz just as you start to understand that going for the simple option eventually turns out more complicated.
Common problems with web templates include:
1. Templates are made to sell to a large audience and lack design flexibility.
Templates are hard to personalize, brand, and target specific target customers. Even with added customization, templates are templates, and websites built with them remain generic. Templates are good for small-medium sized companies, bloggers or non-for profits with limited budgets.
If you have a well-established business and want to strengthen your brand identity, emphasize the uniqueness and ingrain professionalism, you need a custom website design.

2. They include too many plug-ins and add-ons to capture as many people's interest.
Too many plug-ins included in web templates come with the idea to create value for as many businesses as possible. While some of them do provide value to your particular business, having all of them can make your website slow and vulnerable. Each plug-in is created by a different developer, comes as a separate piece of software, and provides a different level of expertise and support. If a template doesn't suit your business needs, you can end up losing visitors who just can't deal with the frustration of waiting.
It's important to note that after doing your research or considering expert recommendations, you can come to a high-quality template and well-supported that will suffice your requirements. But it's also important to remember that a predesign will never match a customized variant in terms of UX. A smooth, unique, and customized UX is a prerequisite of a good design. Much of the value of a great design is lost in standardized templates that just don't meet the user's goals and needs.
3. You must craft content around the website template.
Your website design should support the content, not the other way around, enabling you to select as many custom variations to express the fresh ideas and concepts behind your business.
This approach supports the overall user experience. Premade themes come without content and can limit your efforts to express your brand message and rank well in search engines. A custom website offers resourcefulness for good SEO results and helps you to integrate the content strategy and the brand messaging in the design.
4. Bloated, complicated to update, and vulnerable code of questionable quality.
Code redundancy leads to slow performing websites. However, bloated code is all over DIY templates, to provide customization options without using actual web developing skills. WordPress themes are a typical example of predesigns that work well if you understand code but can cause havoc if you want to create a secure website that's loaded with media. When the template code is not tested in a live environment, it can present dubious quality when you need to add functionalities and deal with updates.
Many readymade themes are based around Javascript, which is fragile under certain browser or network dysfunctionalities. You may risk responsiveness and security, or, in the worst-case scenario, end up with a completely inaccessible website.
5. Maintenance, optimization, and trustworthiness.
Few businesses calculate maintenance within the costs of the website, simply because they have no clear idea about all aspects of website maintenance. When making a decision with a premade template, many businesses choose looks without investigating functionalities and their limitations. As a result, when something goes wrong, they must ask a developer to fix it or risk losing some of the functionalities without inadequate professional support and maintenance.
Not all developers stand behind the templates they've created, providing around-the-clock support. This is one more reason to rely on customized websites - they serve as proof of quality work. Web development agencies approach web building projects from a partnership perspective and can assist you with step-by-step cost estimation to design a well-structured plan for a customized web solution.
Hiring a full-stack web development company doesn't have to cost outrageous amounts. To get a website that works for you, you need to filter down the abundance of functionalities of pre-made and customized websites to your needs. At Convergine, we don't rely on "one-size-fits-all" solutions and will work closely with you to find the best solution for your business.
Want to know your options and our advice to get started, let's have a conversation.
Check out our recent posts to get insights on software development project process and best practices.
Key things you should know about mitigating risks in software development projects
Designing a Smart Data Dashboard for Your Web Application