Website design for The Moscow–Doha motor rally
The Moscow-Doha motor rally initiative connects Russian and Qatari rally enthusiasts in a partnership of common values by sharing a 20-day, 6,000 km long road trip between the two destinations – one in the East and one in the West.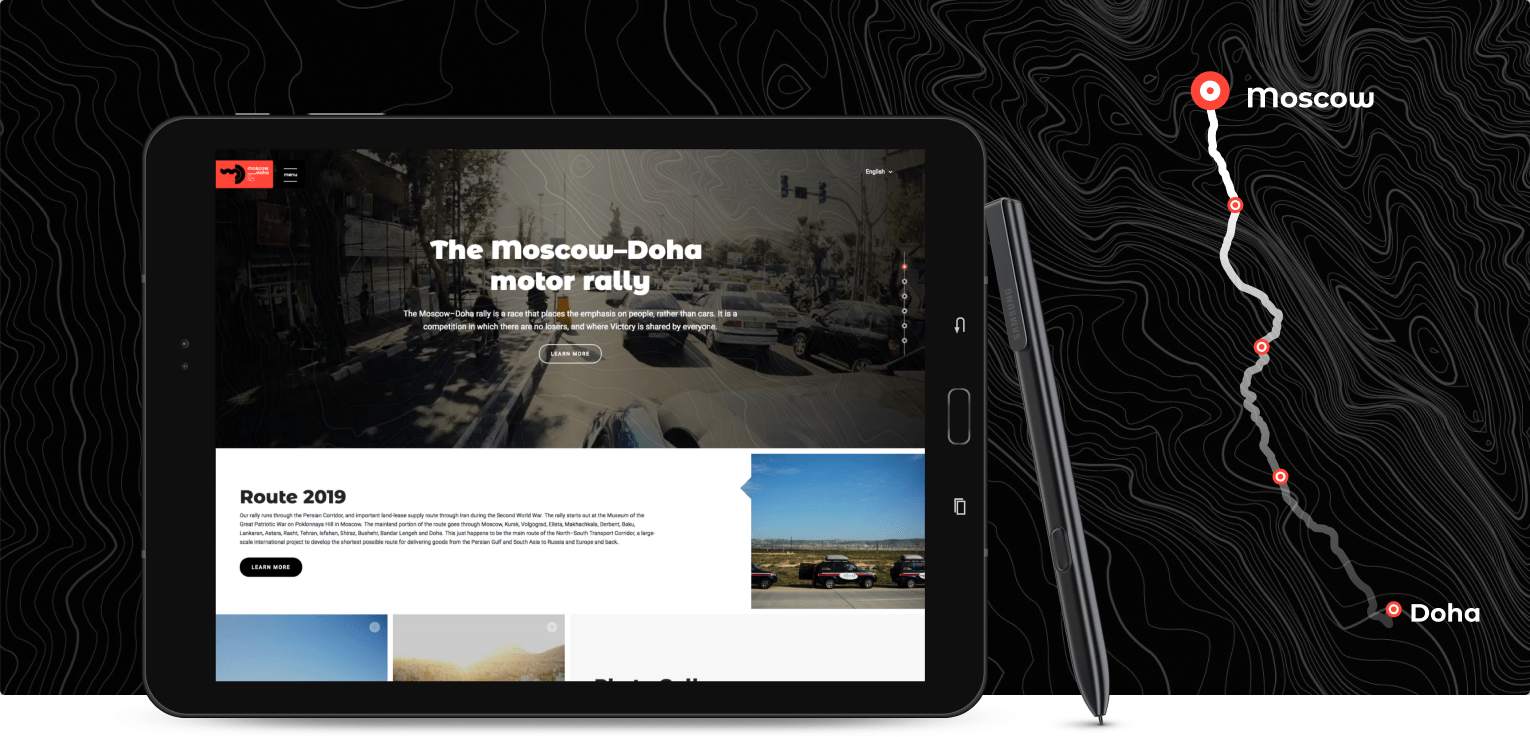 The Digital Picture of a 6,000 km Long Road Trip
This website showcases a common thread of auto rallies that brings together participants from a new geographical axis in a visually appealing way.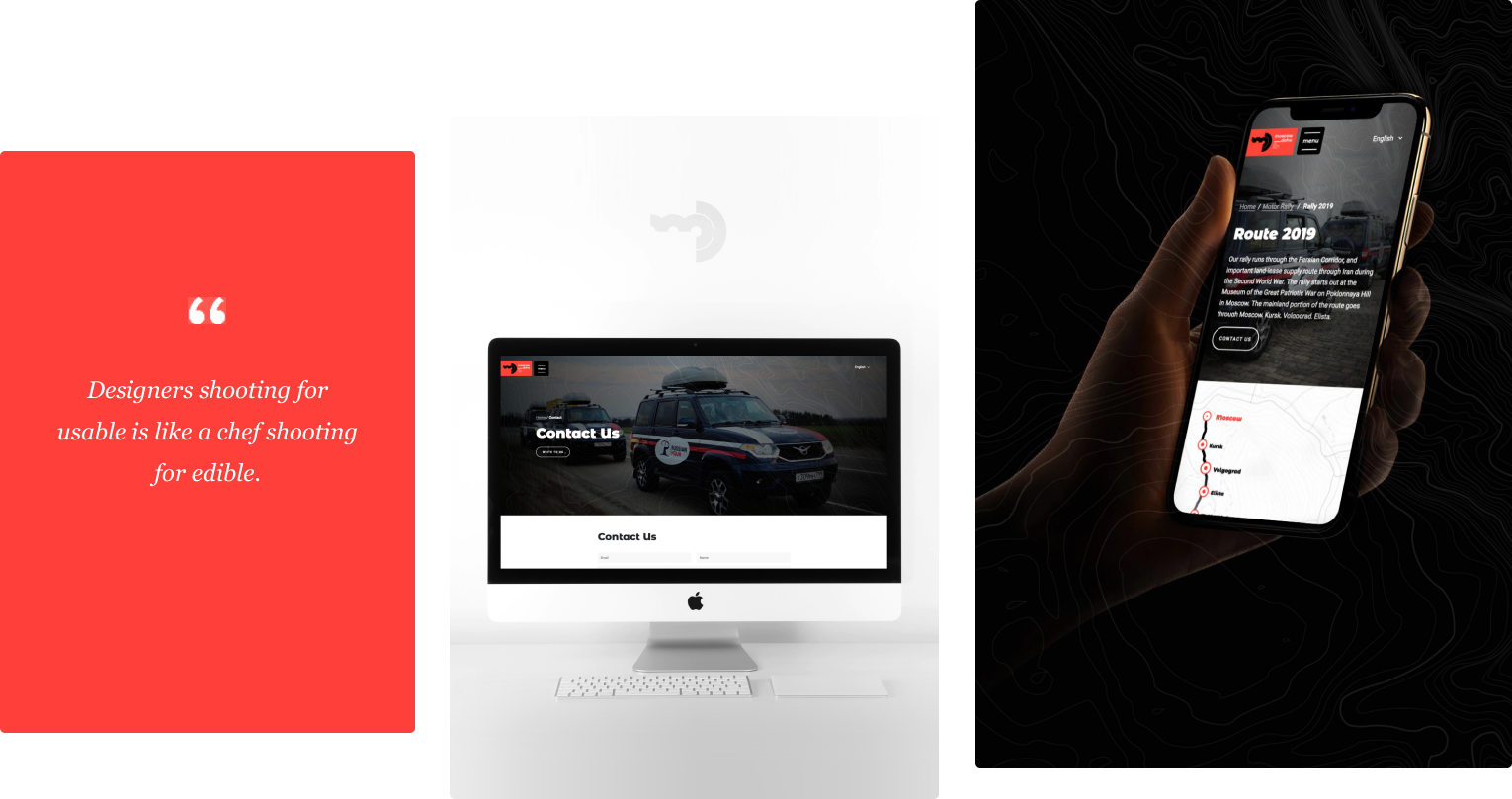 WEBSITE DESIGN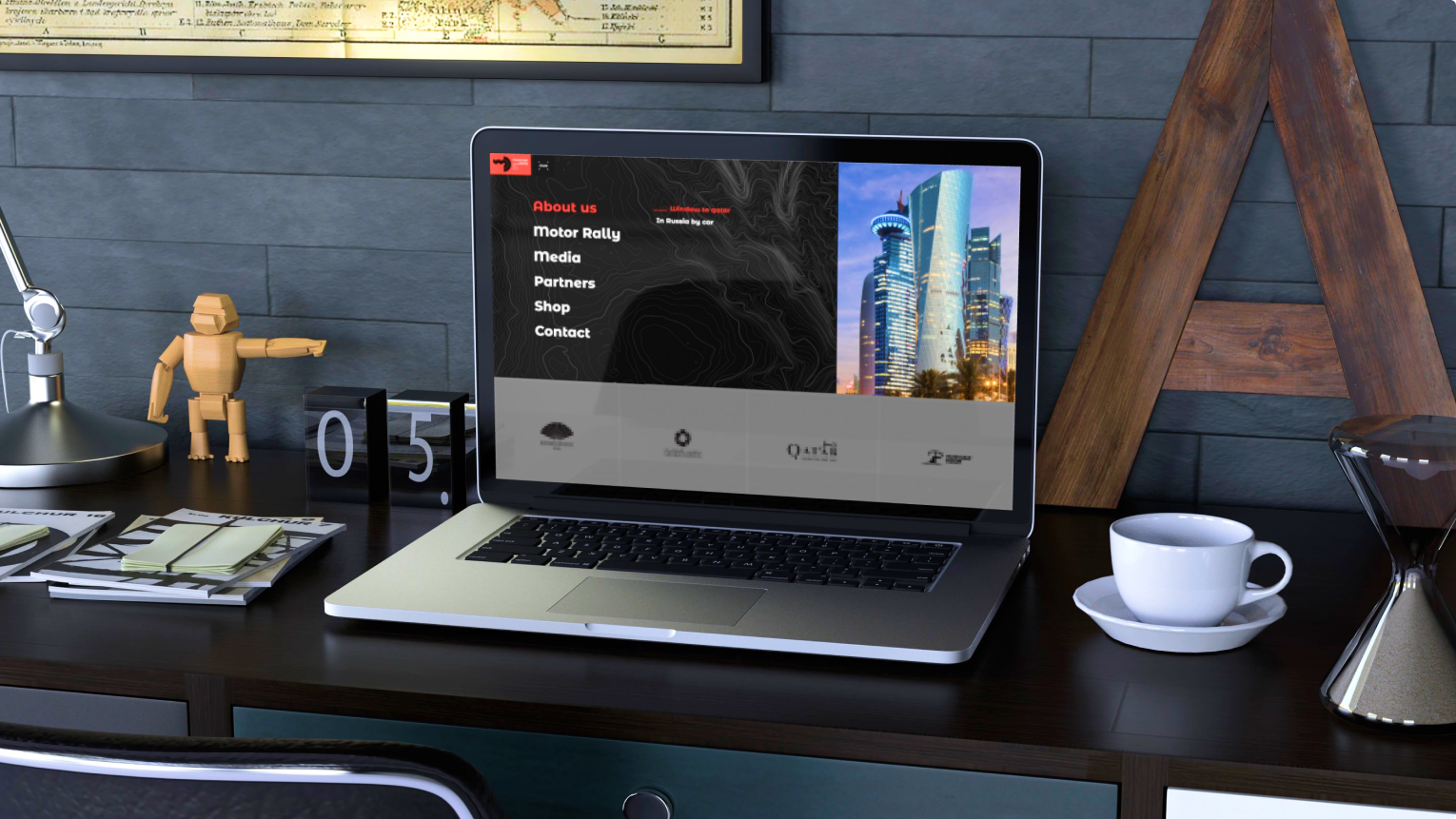 Video Storytelling for Rally Enthusiasts
By immersing in the dynamic design supported by landmark scenery from the trip itself, site visitors are taken on a digital journey through the most significant road points. The online trip timeline mimics the journey taken by car, simplifying the trip planning and tourist agenda of the participants in a modern, simple-to-navigate way.
By scrolling through pictures and videos along the way, rallyists can plan and bring to life the experience lying ahead, as well as return to relive the exciting adventure once the annual trip is over.
Considering the needs of an adventure-hungry audience, we put the main project accent on visual design, ensuring that it blends well with the key functionalities of the WordPress website.
Each design element is well-incorporated into the overall feel, guaranteeing prompt navigation to the desired text, image, or video.
Responsive web design
The website is friendly to all mobile devices providing an outstanding user experience. It is fully adaptive to all screen sizes and resolutions.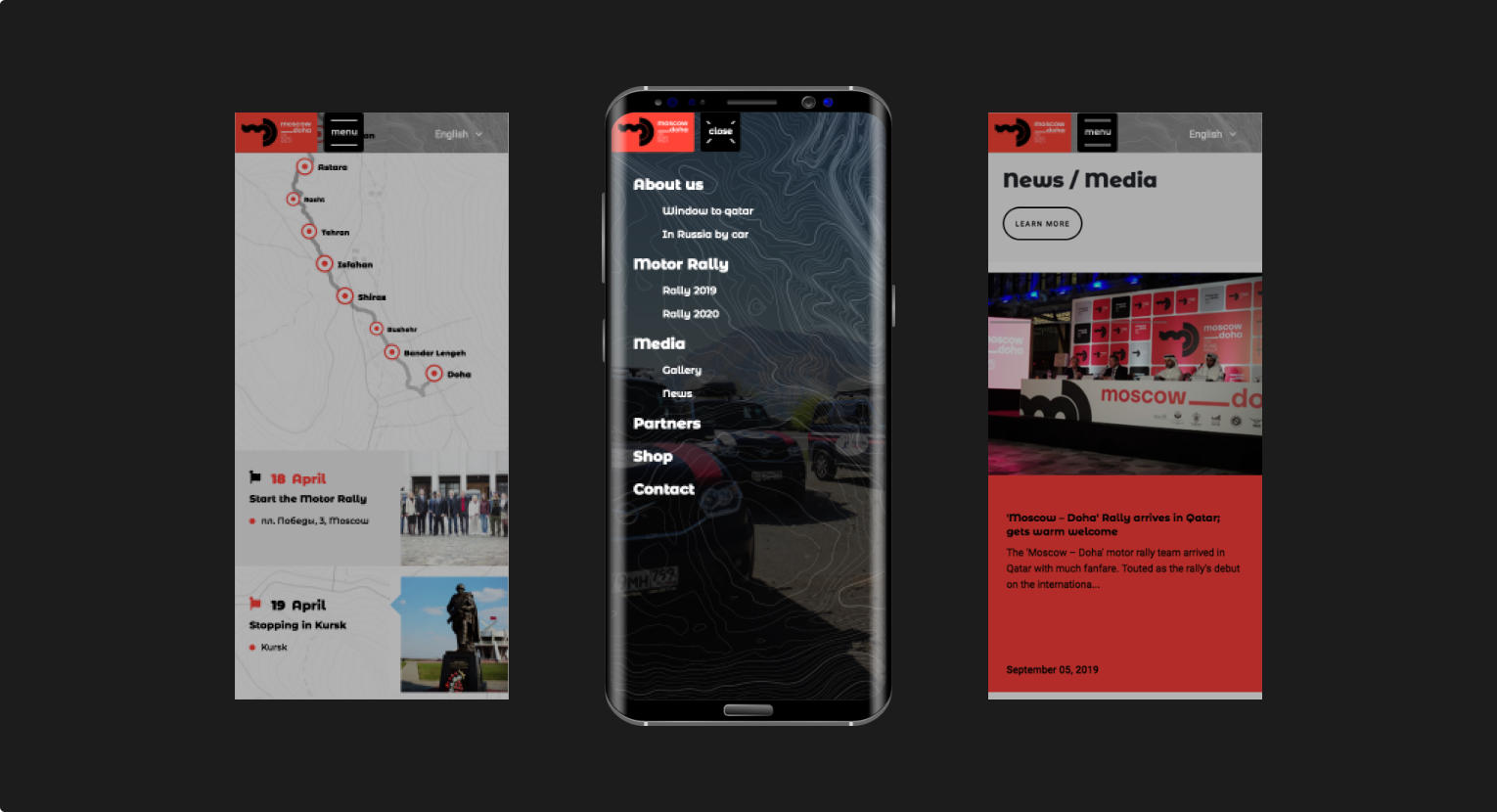 Key pages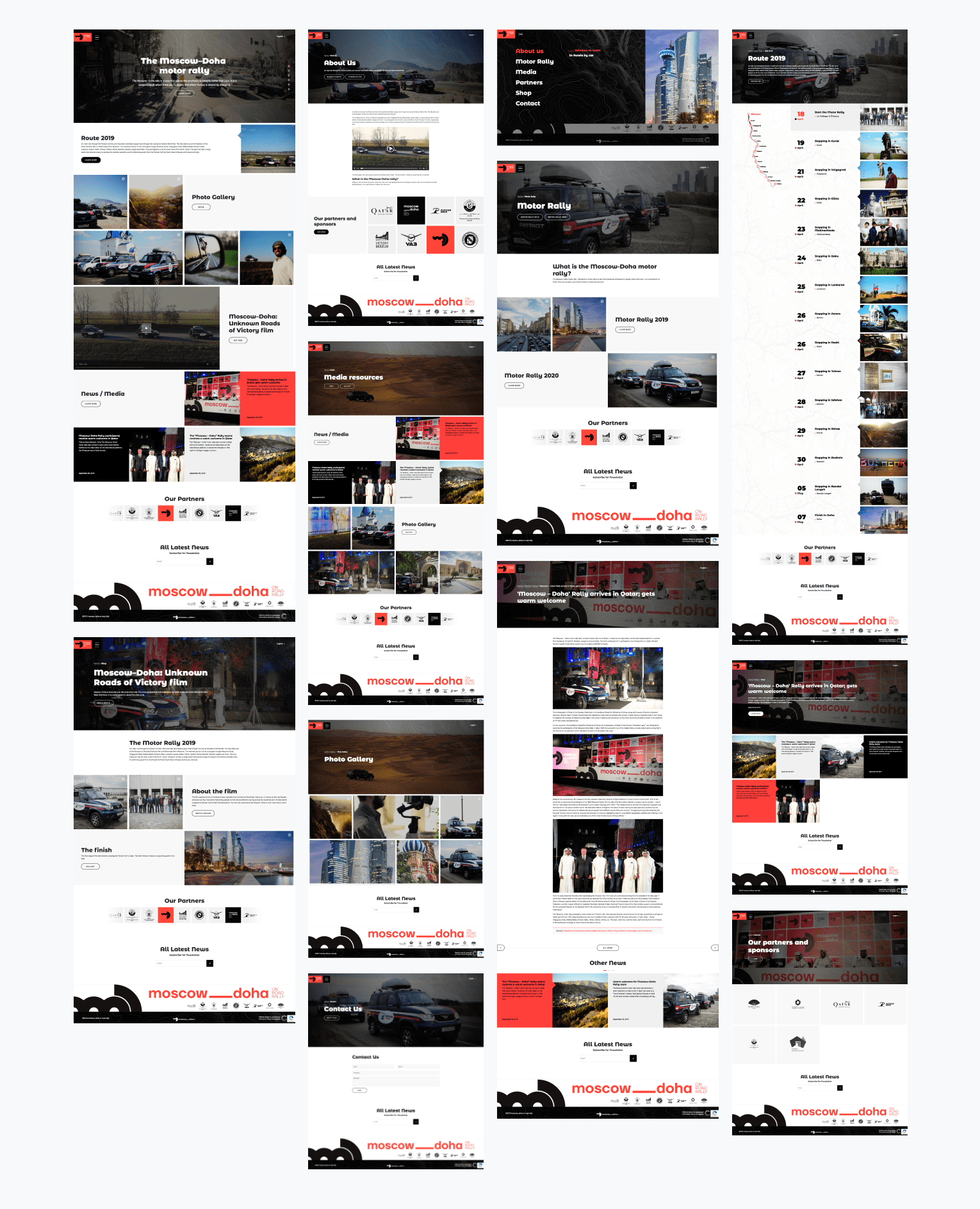 THE RESULT
The new website effectively presents the project in 3 different languages. Simple navigation, powerfull visuals and strong content engage into the journey of exploring this website.
Website Design
Software Development
---